As an end-user, we often fail to realize how complex Windows is. Only when we run into an error do we understand that some part or other of the operating system may have gone wrong, leading to the said error. That being said, Windows 10 errors can be frustrating, as they end up taking a lot of time to fix and often require help.
One such Windows error appears when installing an app, which displays the following error message:
'This app can't run on your PC'.

Here I shall discuss how you can troubleshoot your PC when you see this error message.
FIXED – This App Can't Run On Your PC
One of the primary reasons why you may see this due to compatibility issues. Not all installers are compatible with all versions of Windows 10, and messing this up may lead to various errors. However, you may also see this error message if there is something wrong with the storage solution, or your antivirus software blocked the app installation.
Let us take a deeper look at how you can easily solve This app cannot run on your PC error. Make sure to follow the steps in the order provided.
Note: Before trying the solutions, make sure that you have Windows updated to the latest build of the available firmware. This will eliminate the possibility of an outdated firmware causing the error.
Solution 1: Check Compatibility
Windows 10 is usually distributed with the 64-bit architecture. This is very important, as the applications that are built on the older 32-bit architecture may crash on the latest 64-bit Windows 10 devices. Also, you may run into compatibility issues when you try to install an app made for older Windows versions on Windows 10.
The solution for this is quite simple actually, as you will need to check the various compatibility factors before running the installation again. Check the following:
Verify that the app is made for Windows 10, and not the older Windows versions.
Check if the software is made for 32-bit Windows or 64-bit Windows 10.
Check the supported CPU and GPU, as some apps are custom made for Intel or AMD CPUs.
Once you have verified these, download the installer for the app again from the source and install it on your computer. You should not see the error message again.
Solution 2: Enable Sideloading Of Apps
Similar to Android, you can limit where you install apps from in Windows 10 as well. This allows finer control over what sources can you get your apps from, and thus prevent malicious applications from running on your computer. However, when incorrectly configured, you may not be allowed to install applications on your computer.
To verify that sideloading is enabled, follow these steps:
Open the Windows Settings You can use the keyboard shortcut Win + I.
Click on Update and Security.
From the left pane, click on For developers.
Under Use developer features in the right pane, select the radio button next to the option that says Sideload apps.
This should allow you to install applications obtained from other sources. Now run the installer and check if the error persists. You should be able to install and run the app without errors.
Solution 3: Run A Virus Scan
To eliminate the possibility of a hidden virus or malware, run a full scan of your PC. Viruses can be a huge risk to privacy and can cause other problems with applications and settings. Wait for the scans to finish and check whether some hidden threat was causing the This app cannot run on your PC error.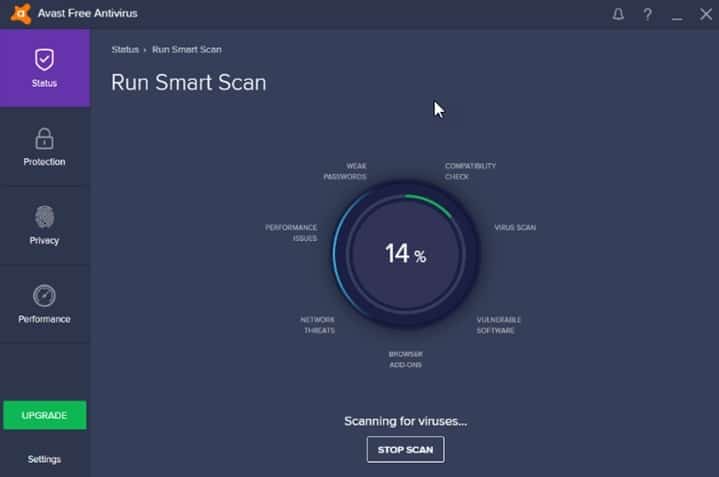 Solution 4: Disable Antivirus
If your antivirus did not find any threats on your computer, there is a chance that the antivirus itself may be blocking the installation or launching of third-party apps. This can happen when the antivirus is incorrectly set up, or some setting changed due to a recent update.
Disable the antivirus shields and check if the app installs or launches without showing any errors, your error should now be resolved.

Solution 5: Add A Local Admin Account
You may also see this error if your account does not have the admin rights to your PC. While this may happen for any reason, Windows may all of a sudden revoke your admin rights to your PC, not allowing you to run any apps or install new apps as well.
To combat this, create a new local admin account and then run the installer. If the app installs, port your settings over to your new account and delete the old account.
Solution 6: Clean System Cache
Junk files are very harmful to your PC, as they end up slowing down your computer to a considerable amount. Although temporary files are necessary for reducing the loading speeds of your applications, over time these files accumulate and contribute to slowing down your PC.
Several types of junk files are stored on your computer. Check out this article to find out more about how to clear the cache on Windows 10.
Solution 7: Check Storage Health
There are many utilities in Windows 10 which can be used to diagnose any broken stuff in the operating system. To check errors on your storage disk, Microsoft has included the Disk checker utility, which can be used to check for bad sectors on your hard disk.
Run the scans to check the disk for bad sectors. Once the scan finishes, check if your error persists.
Solution 8: Repair Broken System Files
If none of the solutions provided above helped you in solving the This app can't run on your PC error, there might be some system file that is broken or missing from your device. This is a very serious issue and can lead to many errors on your computer associated with malfunctioning software and hardware components.
In Windows 10, you can use the Deployment Image Servicing and Management (DISM) and the System File Checker (SFC) scans to repair broken system files on your computer. Check here how to run the DISM and SFC scans to repair broken system files.
Wrapping Up
So, there you have it. Now you know how to fix if you see the This app can't run on your PC error message, using one or a combination of the solutions provided above. Comment below if you found this useful, and to discuss further the same.