Microsoft's 2 in 1s are some of the most aesthetically pleasing devices that are available on the market. These productivity-focused devices are also quite popular among users, but that does not mean that these are perfect. Many errors surface from time to time as reported by users.
Here, I shall discuss how you can troubleshoot and solve if you see the Surface keyboard not working.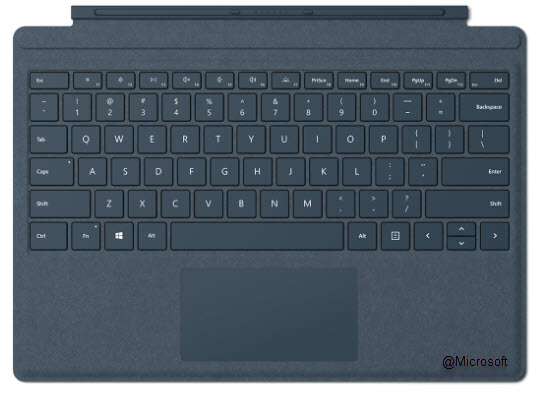 How To Fix Surface Keyboard Not Working?
If you too face an issue where you see the Surface Pro keyboard not working, here are some simple solutions that can help you solve this issue.
Solution 1: Detach And Reattach
The Microsoft Surface Pro connects to the keyboard folio using a proprietary connector. While the keyboard is pretty good for long working hours, there is a possibility that the keyboard folio may have locked up after being connected for a long time.
This can be easily solved by detaching the keyboard folio and keeping the keyboard separated for a while.
Clean the connector pins located on both the clipboard and the keyboard folio. After some time has passed, connect the keyboard back.

If any dust particles were causing the Surface keyboard not working error, this should solve the problem for your device.
Solution 2: Check If The Touchpad Is Working
Because the keyboard and the touchpad are wired on the same folio, there is a chance that the touchpad may not be working as well. If this is the case for you as well, you might need to troubleshoot the touchpad as well.
We have already covered the solutions to this error in our article that deals with solving the troubleshoot the laptop keyboard error. Troubleshoot the touchpad and check if the error persists. Your error should now be resolved.
Solution 3: Troubleshoot The Keyboard
In its root, the Surface is a Windows 10 laptop. Keeping this in mind, if you see Microsoft Surface laptop keyboard not working, troubleshoot the keyboard like you would any other laptop. If you can arrange another keyboard folio, use that and check if the keyboard works fine there.
We have covered the steps to troubleshoot the laptop keyboard in another article. Make sure to check that out and check if the error persists.
Solution 4: Reset Your Surface Pro
If none of the solutions provided above helped you solve the Surface tablet keyboard not working error, you might have to reset the Surface Pro device.
You will find the Reset button under the following path:
Settings > Update & Security > Recovery > Reset this PC
You can choose to keep your files, or clear everything and start afresh. This reset should solve the keyboard problem on your Surface computer. Check if the error persists.
Wrapping Up
So there you have it. Now you know how to fix the 'Surface keyboard not working' error using one or a combination of the solutions provided above. Comment below if you found this useful, and to discuss further the same.