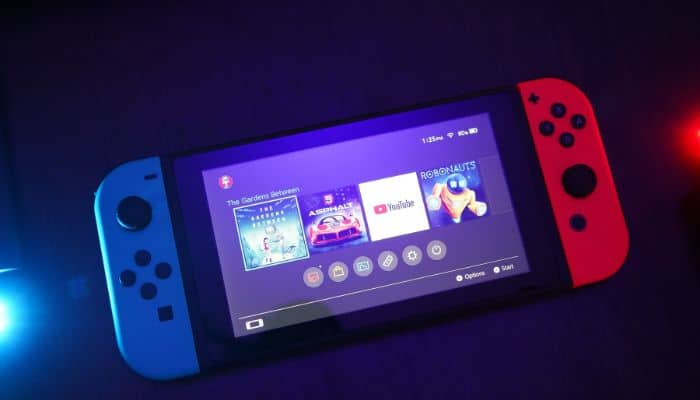 The Nintendo Switch offers a versatile gaming experience and gives players the liberty to enjoy their favorites both offline and online.
Users have experienced an enjoyable gaming experience offline, whether they are on a flight or in an area with limited internet access.
This guide will tell the different methods and strategies for playing Nintendo games regardless of online connectivity.
Also, read: How To Hard Reset The Nintendo Switch? [Easy Guide]
Is It Possible To Play Nintendo Switch Without The Internet?
You can absolutely play the Nintendo Switch games without internet connectivity.
The wide range of features and options enables the users to enjoy the game fully even when they are playing in an offline mode.
This portable gaming experience has been specially designed to provide an enjoyable one both in the online and offline modes.
An Internet connection is required mainly for two things: Firstly, while you are setting up the Nintendo Switch and downloading games from the Nintendo EShop.
Secondly, if you are eager to play online games, then a Wi-Fi connection is a must, but if the games are stored on cartridges, then it isn't necessary at all.
Accessing multiplayer games online also requires a Wi-Fi connection, but a majority of Switch games can also be played without Wi-Fi connectivity.
But connecting to the Wi-Fi on the Nintendo Switch will bring forth a lot of additional features that you will be able to enjoy.
Also, keeping cost-effectiveness in mind, it's better not to buy any expensive cartridges and instead download the games from the Nintendo EShop.
Nevertheless, if you connect the Nintendo Switch to the internet, then it will be beneficial for online multiplayer gaming, automatic switch updates, and also game downloads from the EShop.
In short, getting access to the internet will be helpful to enhance your overall gaming experience. If you are experiencing slow or laggy internet consider reading how you can improve it using a Mesh Wifi.
How Can I Play Nintendo Switch Without The Internet?
Nintendo's ability to use anywhere with or without an internet connection makes it a desirable product.
There are certain steps that you need to follow for playing games offline. Nintendo Switch's versatility allows users to get immersed in the wonderful gaming experience regardless of their online status.
These steps will help you to enjoy the Nintendo Switch games offline, irrespective of the place where you are in.
1) Download Games Before You're Playing Offline
If you're planning to play games without the internet for a longer duration, then downloading games and updating them before going on the offline mode is the best thing that can be done.
This will make it easier to access your favorite games without an internet connection.
All you need to do is to connect it to the internet and then go to the Nintendo eShop and then download the games.
2) Connect Your Nintendo Switch To A TV Without Wi-Fi
Try and connect your Nintendo Switch to a TV without using the Wi-Fi.
While playing with others, make sure they have connected the correct cables and TV with an HDMI port. Also, you need to connect the other person's TV to your Nintendo Switch by using an HDMI cable or a cable converter. You can also check out the detailed guide of connecting Nintendo to a TV here.
3) Use A Nintendo Switch Pro Controller While Playing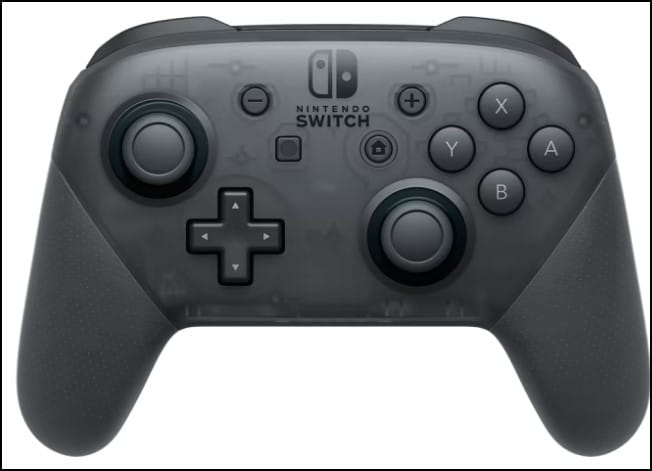 If you have engaged in a single-player game, then use a Nintendo Switch Pro Controller instead of the Joy-Con controller.
A Pro-Controller has a long range and can be used without an internet connection.
A single controller can also be used in case of multiple players if there is an unavailability of multiple sets of joy-Cons.
4) Use A Micro-SD Card For Playing Games
SD cards can also be used for storing game data and downloaded game files.
In case you have multiple switches, it can also be used to transfer saved data between two consoles.
Remember, SD cards are slower than microSD cards, so the time taken to load the games is a bit long.
Be careful when it comes to the slot, as you need to place the SD card in the correct slot.
5) Use The Nintendo Switch As A Handheld Device
In the absence of a TV or to play on the go, you can play the Nintendo Switch as a handheld device without an internet connection.
To do this, fold the kickstand in the back and then place the Switch in the included stand.
This mode will allow you to play games, listen to music, and also to watch videos without a stable internet connection if the content has been downloaded previously.
Some games can't be played in handheld mode.
6) Play Games That Don't Require Internet
The best way to play Nintendo Switch without the internet is to play games that don't require an internet connection.
There are a lot of games available on the Switch that can be easily played offline. Purchasing these games will be helpful in playing without an internet connection.
Playing local players is another way of using the Nintendo Switch without an internet connection.
Certain games like Mario Kart 8 Delux are known to offer local multiplayer modes that help the players to play together using one Nintendo Switch console.
This option can prove to be a useful one if you have friends or family who also possess a switch. In this case, you can play together without the need for an internet connection.
8) Use A Wireless Hotspot
You can easily use a wireless hotspot if you need an internet connection for a short period of time for downloading games or updates.
Using phones as a personal hotspot for connecting to your Nintendo Switch is another way to connect to the internet by using the data connection of the phone.
Even though an internet connection is needed for Nintendo Switch features but there are ways to play the console without any internet connection.
What Are The Nintendo Switch Games That Do Not Require The Internet?
There are quite a few games that do not require an internet connection, and those are:
The Legend Of Zelda: BreathOf The Wild
Pokémon Sword And Shield
Super Mario Odyssey
Fire Emblem: Three Houses
Super Smash Bros: Ultimate
Under Tale
Super Mario Party
Cadence Of Hyrule
Dragon Quest XI S
Celeste
What Are The Tips To Enjoy Nintendo Switch Offline?
By following these tips, you will be able to make the most of your Nintendo Switch while you are playing offline.
Here are some tips for enhancing the offline gaming experience on the Nintendo Switch:
While playing a Nintendo game offline, you will not be able to earn and redeem rewards, but this particular feature is available in the online mode.
In the offline version, there will be certain elements that won't be available to you while you aren't availing of the online mode. For instance, in the case of a single-player game, if you're interested in playing against computer-generated characters, you won't be able to do that.
Make sure you have the latest firmware on your Nintendo Switch so that you can use all the features that are present on your device.
Install games on an SD card or USB drive if you want to play offline, and turn off the Wi-Fi before you start playing the Nintendo Switch offline.
Also, you need to turn off the Wi-Fi before you start playing the Nintendo Switch offline so that your friends don't have access to you online or play with you even if the physical proximity is less.
Turning off the voice chat option in the offline mode is equally essential so that your friends don't have any access to it while they are playing against you.
Use Nintendo Switch with an external gamepad like the HORI Pokken Tournament DX Pad if you're keen to play games offline using an external gamepad instead of using the Joy-Con controllers.
Frequently Asked Questions(FAQs)
Can I Access Online Features Such As Updates Or Downloadable Content (DLC) Without An Internet Connection?
No, to access these online features, you will require an internet connection.
Can I Save My Game Progress Without An Internet Connection To A Nintendo Console?
Yes, you can save your game progress on the console's internal storage or on a memory card.
Are There Any Limitations Or Restrictions When Playing Games On A Nintendo Console Without The Internet?
Even though most games can be played offline, certain games have only online features or internet requirements.
Bottomline
You can relish the joy of gaming even in the absence of internet connectivity if you're playing games on the Nintendo Consoles.
So, it doesn't really make any difference when it comes to offline gaming. Keep sending your queries and keep in touch.