Most of the Kodi users have experienced 'Kodi couldn't connect to network server' although they have active connections. This error shows when you try to add a file source or install the Kodi add-on. There are some fixes listed below to help you to resolve Kodi unable to connect.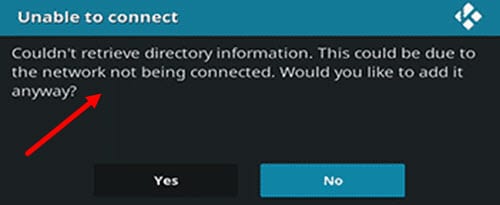 How To Fix Kodi Couldn't Connect To Network Server?
There are multiple methods to resolve Kodi can't connect to network server easily. Follow the methods provided below one by one.
Solution 1: Check Your Internet Connection
If you are using Android TV/box or PC, it must be connected to Kodi using wifi. When you notice such error showing couldn't connect to network server, you should be ensured that there is no problem with your internet connection and functioning properly.
You can also run the Windows Network Diagnostics utility to check if there is any fault with the network configuration. When you run the utility, it will troubleshoot problems and detect errors.
If your internet connection is working and still, the error continues, you should check for the next solution below.
Solution 2: Recheck The URL
It is possible to type a wrong URL by mistake. In such a case, you will get Kodi can't connect to network server error.
To solve it, recheck the URL you typed. It might happen that you have wrongly put extra space or hyphen or typed "http" instead of "HTTP". You should copy the URL and paste it to Kodi.
It is also possible that you have already saved the URL on sources. In such a case, you can edit it by following the steps below:
Go to the the Settings menu.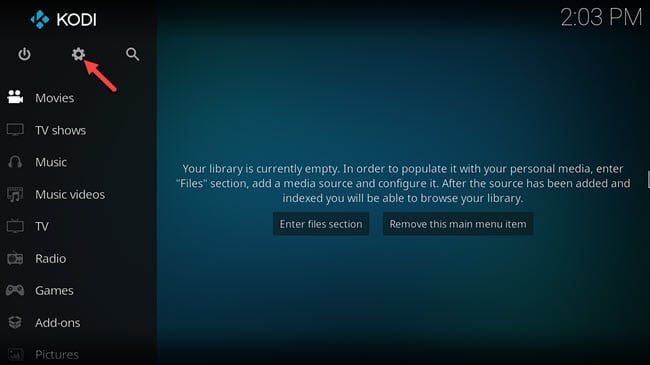 Select the File Manager option on the system page.
Now right-click on the specific source and select the Edit option.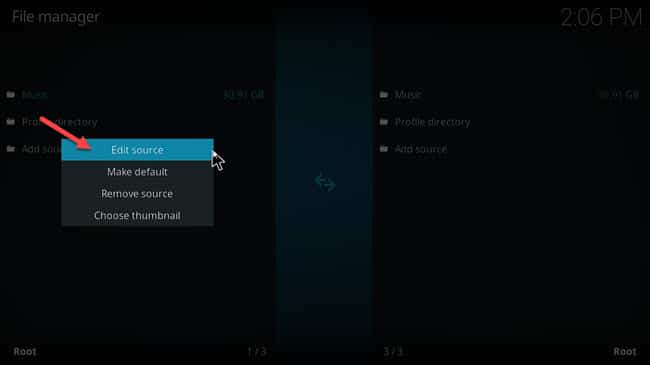 You can see the listed URL addresses here.
Now search for any mistakes into the URL address and remove unwanted errors.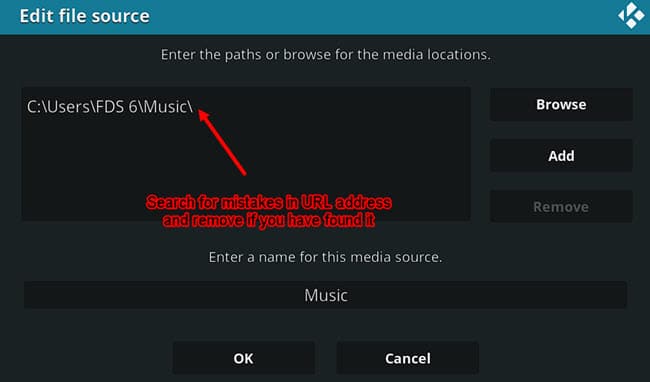 Now click on OK and save the changes you made.
In case, your problem is not resolved after following the above steps, there are some other methods you should check below.
Solution 3: Check If The Source Runs Properly
You have already added the URL, but you do not know if the URL is still working or not. It might cause your Kodi unable to connect to the network server.
 When a domain is shut down, Kodi keeps changing URLs. So you need to know the new URL for the Add-ons you want to install.
You can check the URL status by searching the link in a web browser. If the source is still working, you can see a page containing the add-on. But, if the source is closed or down, it will show you a page containing an error message.
Solution 4: Use VPN
If you do not use VPN, it is possible that your internet service provider or Government, even app developer can access your activity log and block your traffic directed to the specific IP address. You can check some best VPNs available for Windows here.
Solution 5: Update Your Kodi Add-Ons
It is possible for you to have Kodi couldn't connect to network server because your Kodi doesn't have the latest updates installed. Usually, Kodi installs new updates automatically. But if you are having an error, it is better to check for updates manually.
Follow the steps below to check if your Kodi has any pending updates available:
Go to the home page of Kodi.
Click on the Add-ons
Now click on My add-ons.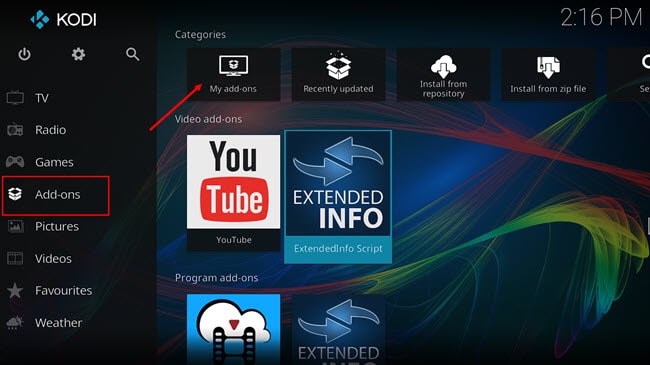 Select the Check for Updates option and the Kodi will automatically install the latest version.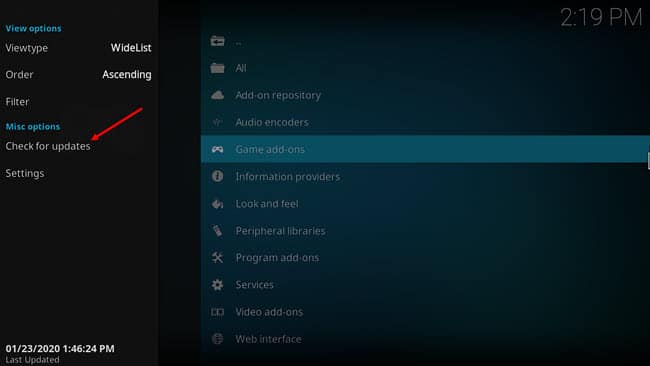 Your problem should be resolved by now. If not, there is another option for you to fix this error.
Solution 6: Reinstall Kodi
You can uninstall your Kodi and reinstall it to check if the problem resolves. Firstly, uninstall Kodi and delete all related stuff. Restart your PC, download a fresh version of Kodi from the Official site and install it. Then run it to see if you are having unable to connect Kodi. Now, it should be working smoothly.
Conclusion
Now you know the reasons behind your Kodi couldn't connect to network server and how to resolve the issue with a few methods. If you found this article helpful, let us know by commenting below. If you still have queries regarding Kodi unable to connect, feel free to tell us here.