Even if the Chromebook provided by your school is used extensively for study, there is still a way to cure your monotony by playing games on it. If the gamers at school are stuck with nothing to do, only with a Chromebook, here is a list of games they can choose.
This article will overview some of the best games played on Chromebooks in 2023.
Read this detailed guide and learn more about the games compatible with Chrome OS and provide you with the best experience.
Let's get going!
Also, read: How To Install Windows On A Chromebook? [SOLVED]
Is Chromebook Good For Gaming?
Chromebook isn't great for gaming, but a few games run on ChromeOS. The recent Chromebooks have inbuilt beta support for the Steam store and a vast gaming content availability.
Not all games available in the Google Play Store run on Chromebooks.
They don't have powerful processors and graphics cards, so running the latest and most demanding games becomes difficult. However, you can rely on cloud gaming, android, and Linux games.
But if you want to play PC games on a Chromebook, then you can take the help of Xbox Game Streaming, Nvidia GeForce Now, and Shadow.
12 Fun Games To Play On Chromebook
Since the Chromebook is known to support web apps and Android apps, certain games can be played on the Chromebook.
Here is a list of the top 12 games you can play on your Chromebook.
1. Roblox
To play Roblox on a Chromebook, install the app from the Google Play Store for the best performance.
Roblox is an excellent alternative to Chromebooks if you love sandbox games and is one of the best user-generated games ever. You will always come across something unique that will entice you.
Players here can be their own creators by building their own games and exploring them for hours. This game can keep the players occupied for hours since everything in this game is interactive. This is also another reason for the growing popularity of the game.
Also, you are free to shape your virtual world here, and the challenges from the rivals and opponents will make the game even more exciting.
So, if you want a fun and creative way to spend your time, Roblox is a great option.
Availability: (Google Play Store)
Download Roblox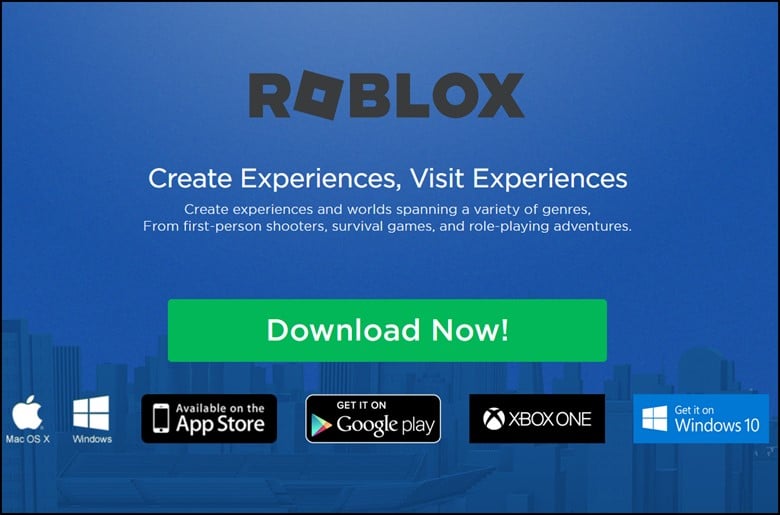 2. Among Us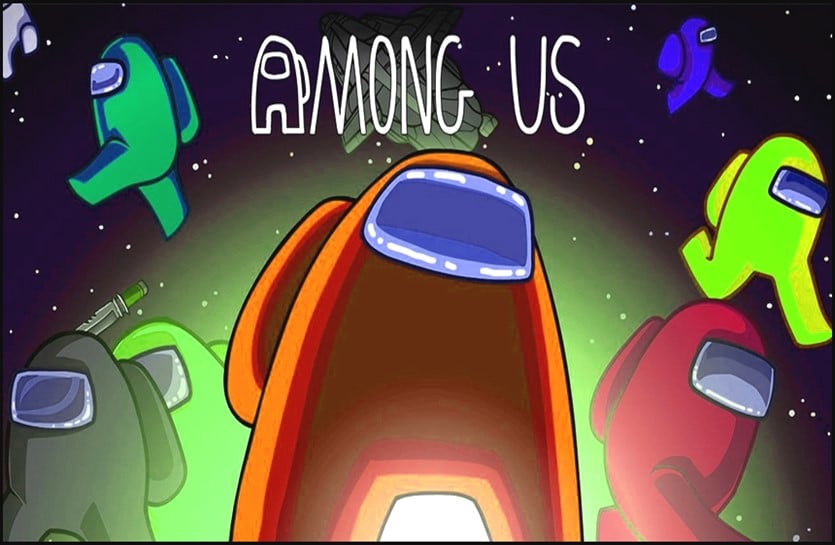 You can install the Among Us app from the Google Play Store or use GeForce to play it on your Chromebook. This multiplayer game developed by American game studio InnerSloth rose to fame in the gaming world due to its addictive gameplay.
It offers an exciting mix of strategy deduction and social interaction, and players here take the role of either Crewmates or Imposters. Players constantly try to figure out the imposter among them through discussions and accusations during emergency meetings. 
This game is collaborative, engaging, and is fast-paced. Here, the motto is to figure out the imposter and then work on repairing your escape vehicle with your teammates. Since this game is about deception, you must keep your eyes open.
Availability: Google Play Store
Download: Among Us
3. Alto's Odyssey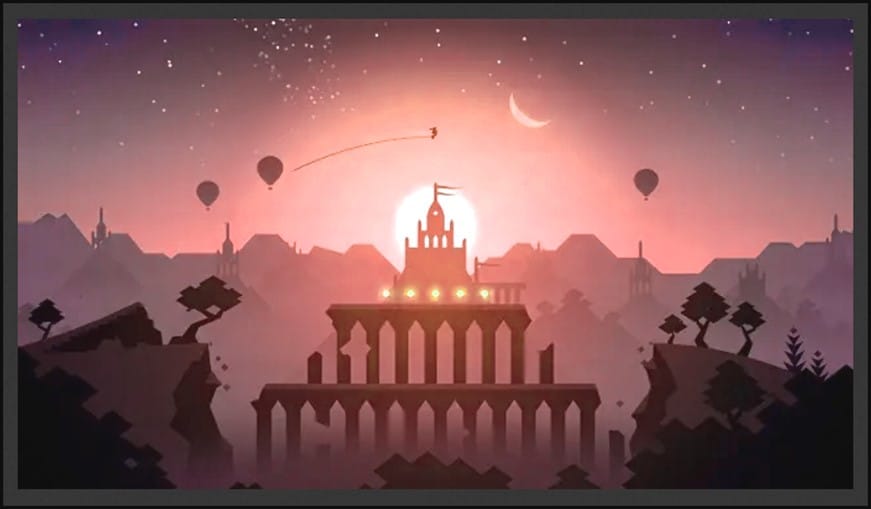 Alto's Odyssey is from the makers of Alto's Adventure and explores the secrets of the unexplored desert. It is an exciting game with breathtaking visuals and soothing background music.
The game is designed elegantly with a soothing soundtrack and an immersive gaming experience, making it a meditative escape into the world of mystical deserts, majestic temples, and other landscapes. The story is about crossing endless obstacles as you ski down the hill.
The visually stunning journey mesmerizes the players and takes them to a desert landscape. The game is preferably played on Chromebook in tablet or tent mode, and you get engrossed in the immersive gameplay.
Availability: Google Play Store
Download: Alto's Odyssey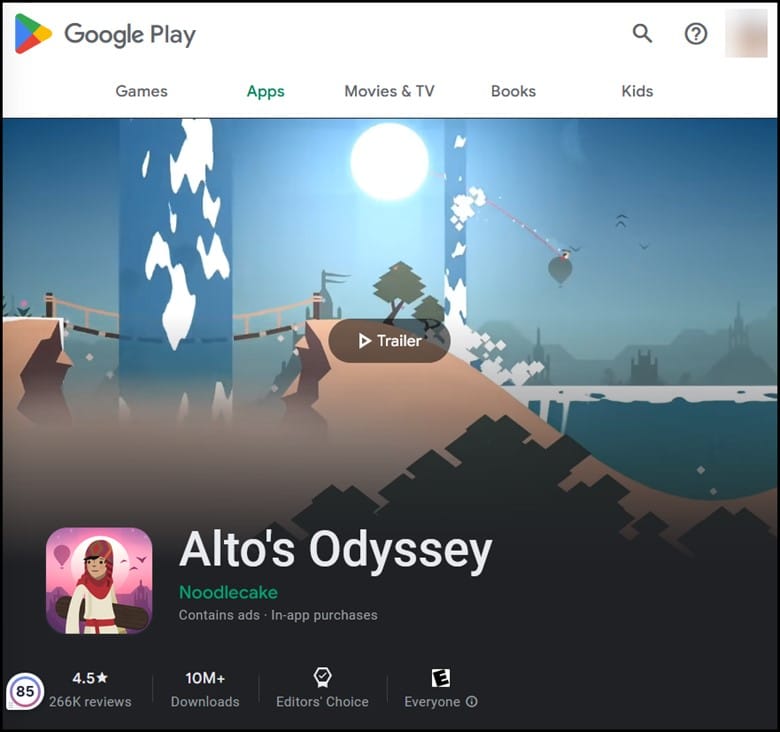 4. NBA Live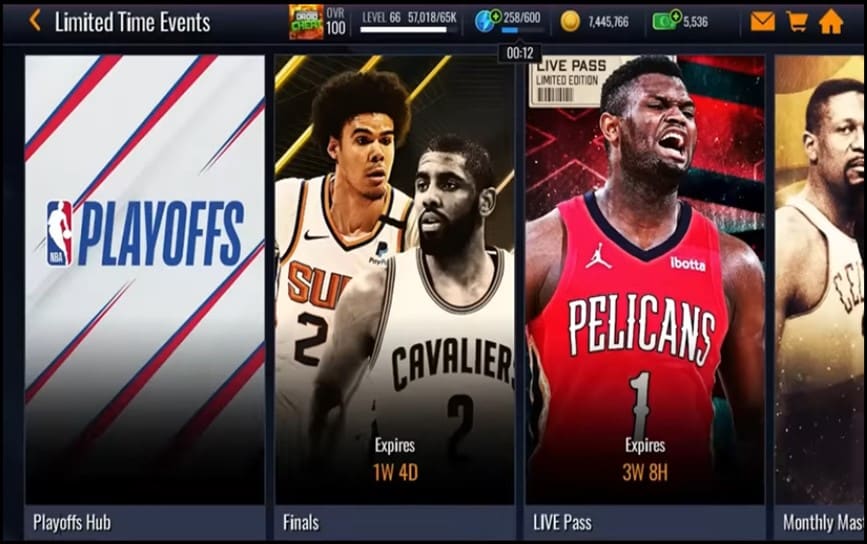 If you want to play NBA Live on your Chromebook, using a cloud gaming service like GeForce Now or Stadia is best. This basketball video game series, published by Electronic Arts in 1994, released over 30 games since then.
This is a series of basketball video games based on the National Basketball Association. The game's presentation is worth mentioning, as it has realistic gameplay, detailed graphics, and a variety of game modes.
NBA Live is one of the finest sports games for Chromebooks, and even if you aren't a basketball fan, this game is worth trying since it offers both local and online multiplayer, an exciting story, and simple controls.
Availability: Play Store
Download:  NBA Live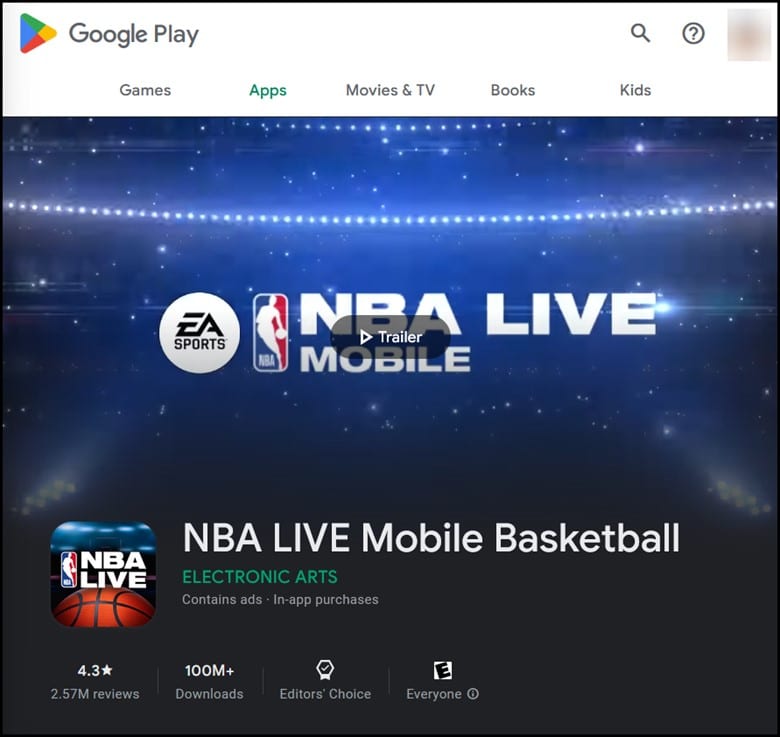 5. Minecraft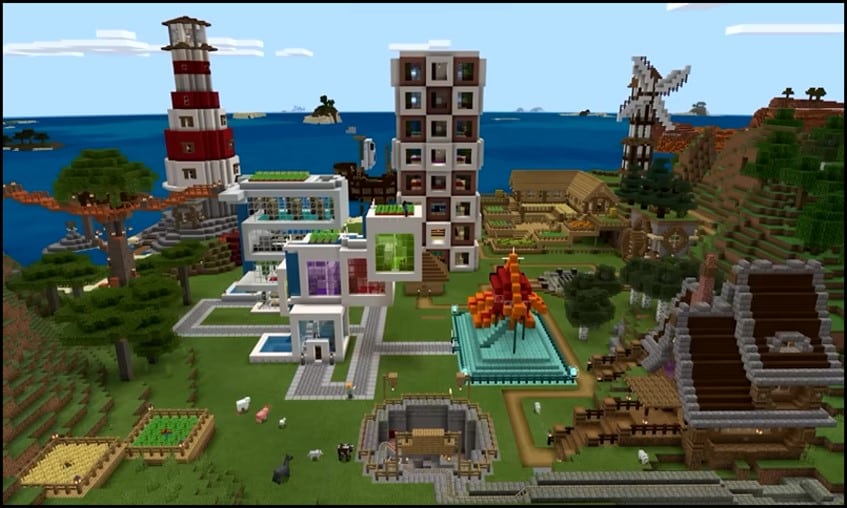 To play Minecraft on your Chromebook, install the Minecraft app from the Play Store or use GeForce Now if your Chromebook doesn't support Android apps.
This is one of the most popular games in the world, and players here explore a blocky world and get engrossed in it. This sandbox video game was developed by Mojang Studios and was launched in May 2009.
It offers a creative mode where the players are allowed to build things, and then in the survival mode, players gather resources, upgrade their gear, and try to survive the onslaught of creatures.
This game has earned a lot of praise for its creativity and is also excellent for being creative or learning. To play the non-educational version of Minecraft, players need access to a Chromebook with Linux app support.
So, if you are looking for a fun, creative, and challenging game, Minecraft is the perfect option.
Availability: Linux Support Or Play Store
Download: Minecraft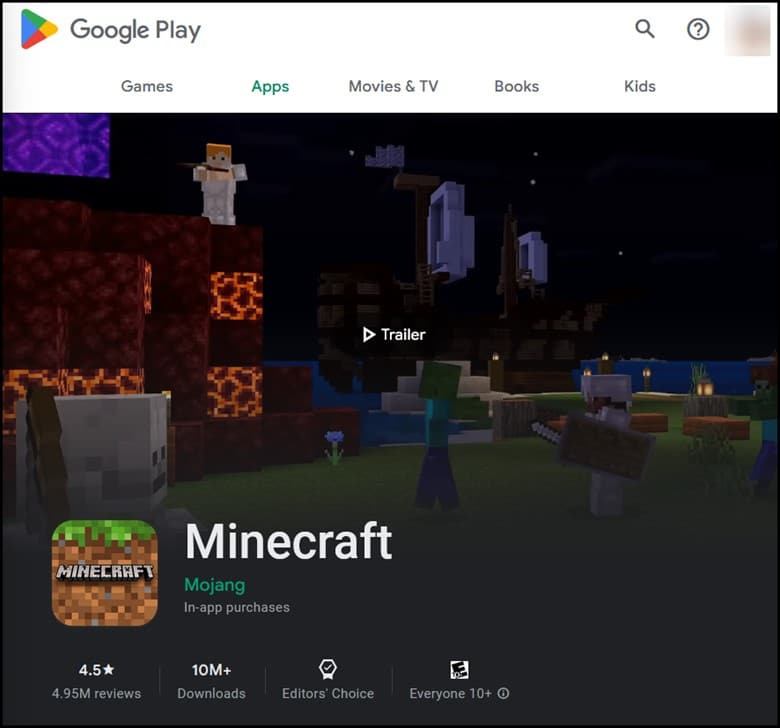 6. PUBG Mobile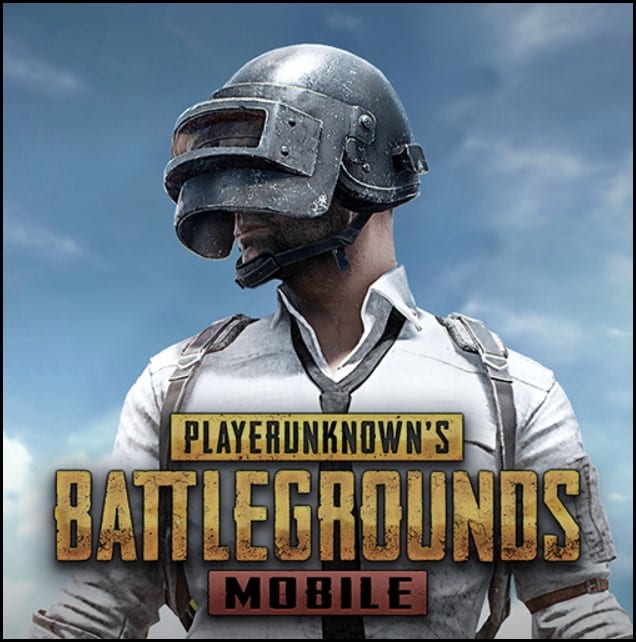 Playing PUBG Mobile on a Chromebook will give you the best performance feature. You can play the entire PUBG version on Chromebook if you subscribe to Google Stadia Pro.
PUBG Mobile was published and developed by PUBG Corporation in March 2018 and is one of the most popular mobile games in the world. The game has earned accolades and praise for its realistic graphics, fast-paced gameplay, and also due to its competitive multiplayer mode.
It has three game modes: solo, duo, and squad. If you are searching for an exciting and competitive battle royale game, then PUBG Mobile is a great option.
Availability: Play Store
Download: PUBG Mobile
7. Fallout Shelter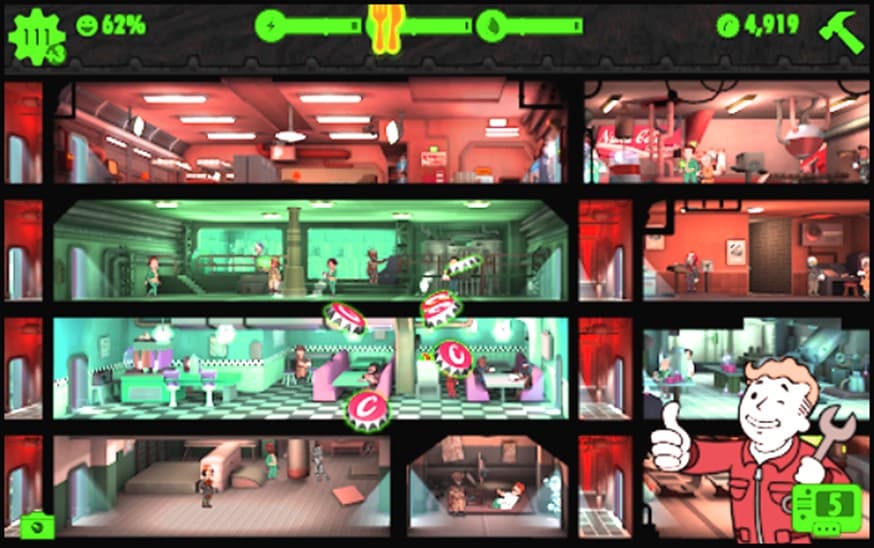 Fallout Shelter is available on the Google Play Store and isn't a very demanding game when it comes to hardware requirements.
The game is user-friendly and can be played with a trackpad or a keyboard. It was released in 2015 and is set in the Fallout universe, where players can build and manage a Vault.
This is a survival game where the player needs to protect an underground secret vault and safeguard it from the devils of the wasteland by keeping the dwellers happy.
Balancing the resources present in the game, such as food, water, and power, is an important aspect of the game. This is important because losing balance on these will prove dangerous since it can be one of the causes of attack.
The main motto in this game is to create a nice and safe vault in the underground after the nuclear war and to provide the dwellers with a good life. Also, training the dwellers to defend the Vault from raiders and other threats is an important aspect of the game.
Fallout Shelter is a great game because of its simple controls and addictive gameplay.
Availability:  Google Playstore
Download:  Fallout Shelter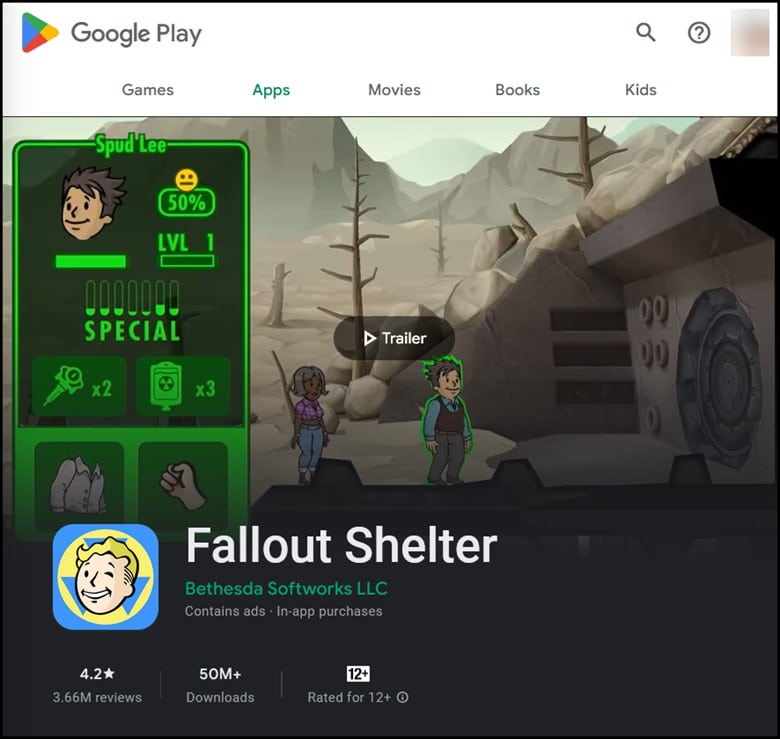 8. Stardew Valley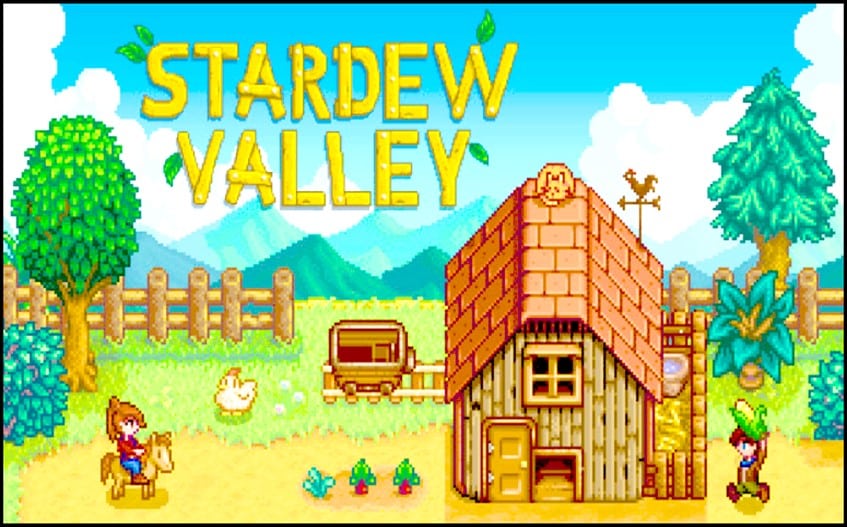 Playing Stardew Valley on Chromebook is a great experience as it is a relaxing game and easy to learn and play. This role-playing video game was released in February 2016 and is all about farming. The Harvest Moon Series inspired this farming RPG.
It offers a large world where the players can grow crops, raise poultry, and enjoy farm life. Stardew Valley is about a city slicker who has inherited a farm and wants to get back on track while exploring the mysteries, events, and relationships that have filled the local town and natural world.
Players need to take over a farm; the motto is to build, restore, and bring it back to its former glory. Here, you will discover some intriguing characters and stories left to uncover. The game rose to popularity because of its relaxing gameplay, charming characters, and sense of community.
Availability: Google Play Store
Download: Stardew Valley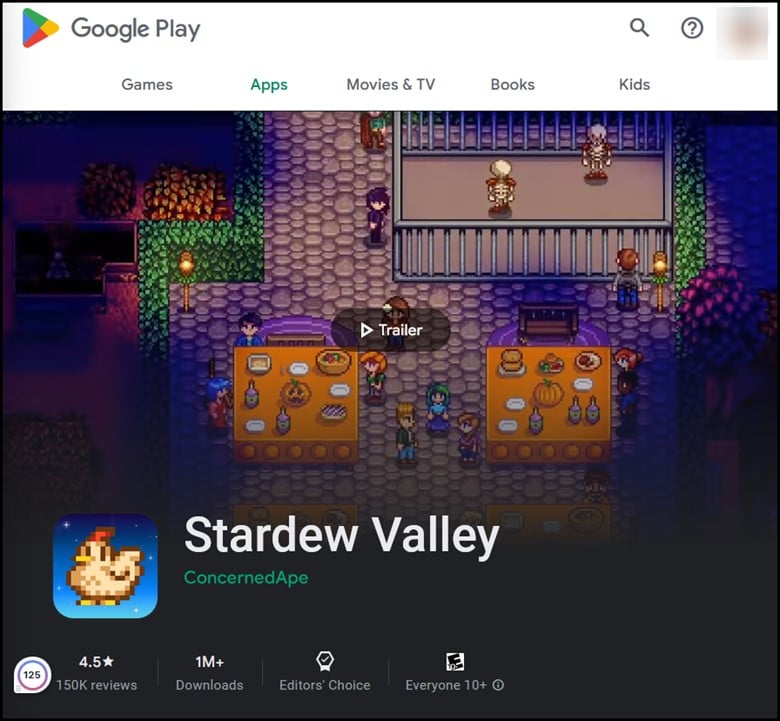 9. Baldur's Gate 2: Enhanced Edition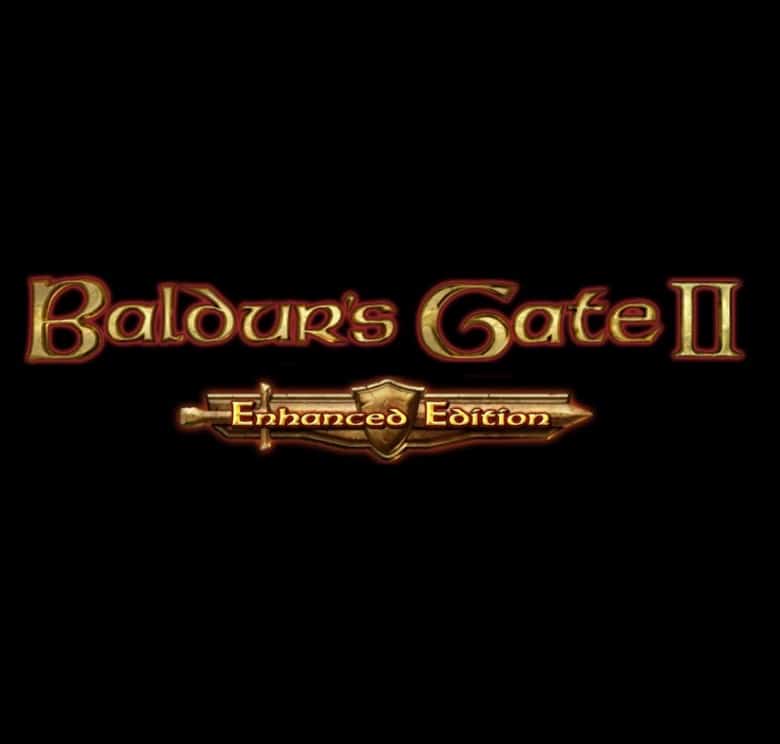 Baldur's Gate 2 is one of the best role-playing (RPG) games, and with the enhanced version, the developers have brought forth an expectational storyline filled with magic, wizards, and monsters.
It is a tale of dungeons and dragons where players must reinvent themselves and acquire what they deserve. Further creation of characters is allowed here, along with customizations with sword, magic, and superpower abilities, and is a must-try game on your Chromebook.
This is an excellent game with colorful writing and an immersive gaming world where the players can control heroes, go on quests, and engage in combats.
Availability: Google Play Store
Download: Baldur's Gate 2: Enhanced Edition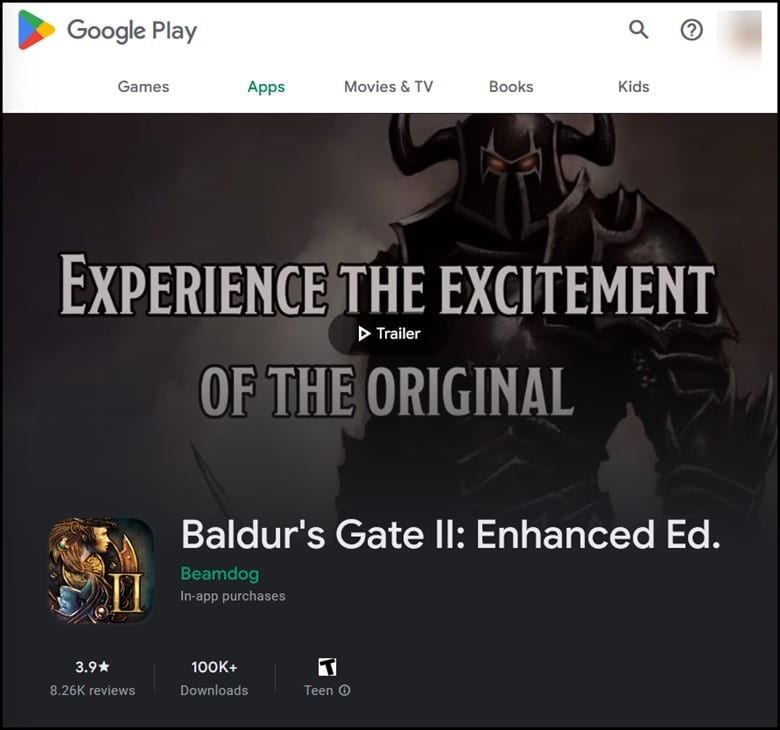 10. Asphalt 9: Legends

If you are keen to get engrossed in a street racing game, nothing can beat Asphalt 9: legends. Asphalt 9 is a racing series that runs well on Chrome OS, and the touch-based features in the game make it best for use with a touchscreen Chromebook.
It is one of the best car games and is best played in full-screen mode, where players can drive more than 150 cars on the world's most recognizable models, along with the power of customization.
The visuals here appeal to and mesmerize users, so if you love racing, this game will surely please you.
Availability: Google Play Store
Download Asphalt 9: Asphalt 9: Legends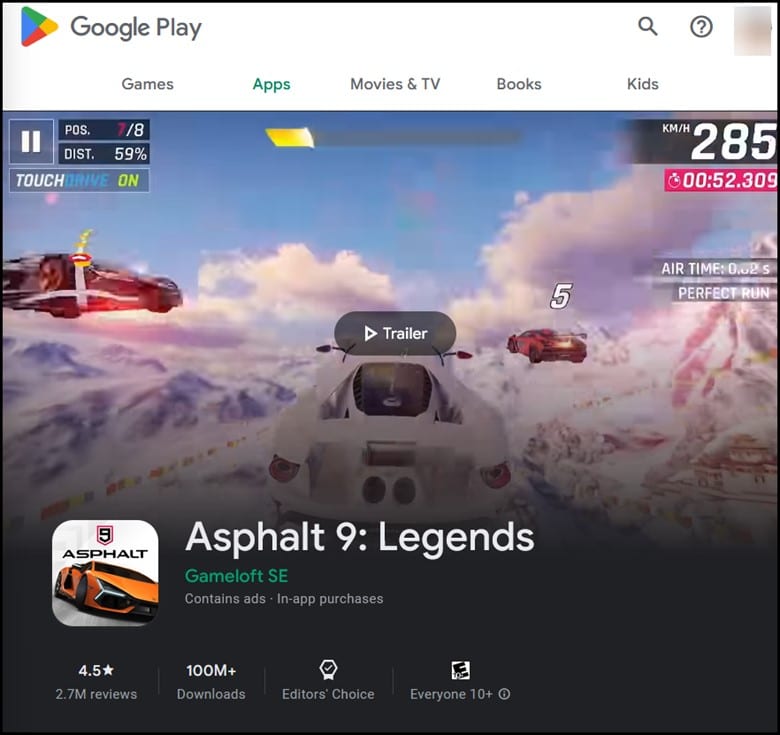 11. Rick And Morty-Pocket Mortys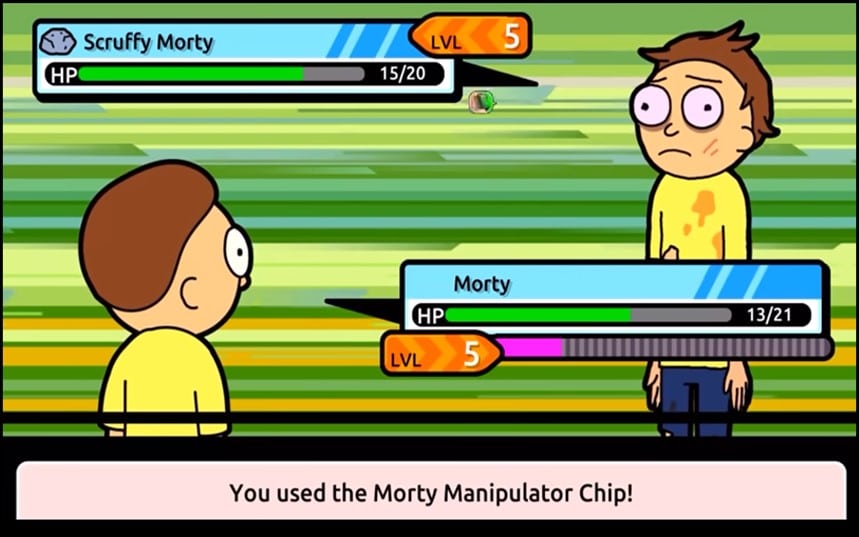 Rick and Morty has been praised for originality, humor, and intelligence and is famous among gamers. This is simple and fun, entertaining you thoroughly and available on your Chromebook. This game can also be downloaded from the Google Play Store.
This unique and innovative animated series lets you build your universe and train almost 200 characters, and you can catch Mortys and Ricks in the jungle to gain more points.
This game concerns a brilliantly flawed scientist, Rick and Morty, a kind-hearted, overwhelmed teenager. The relationship between these two characters makes the game engaging and overwhelming.
Availability: Google Play Store
Download:  Rick and Morty-Pocket Mortys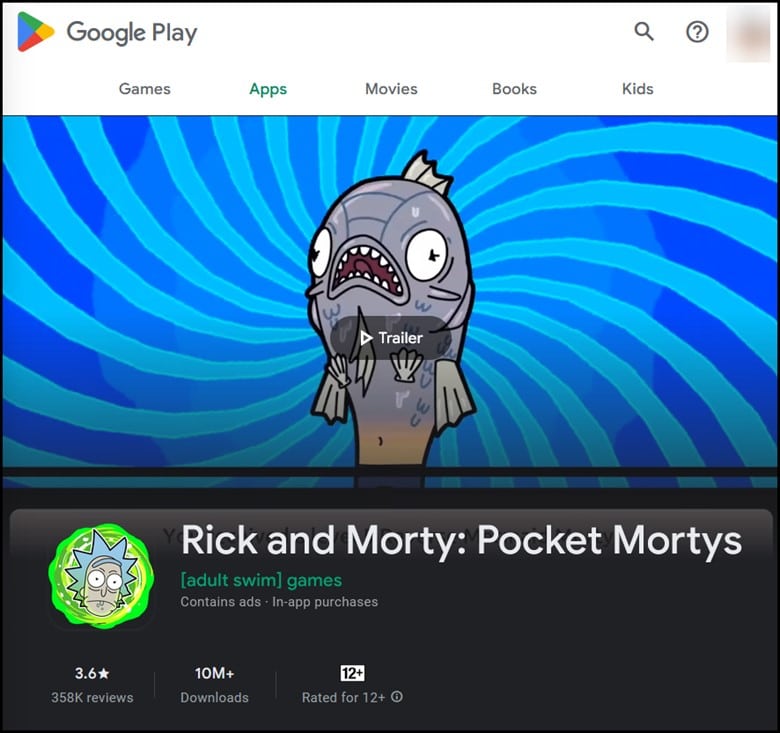 12. Injustice 2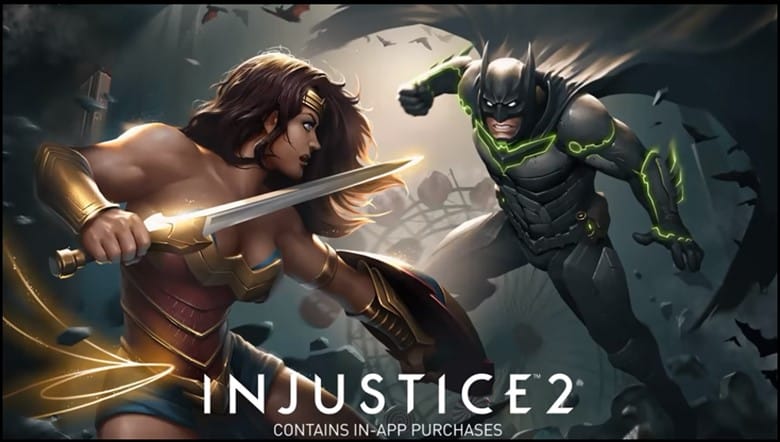 Injustice 2 is the sequel to Injustice: Gods Among Us, released in 2017. The game features superhero characters such as Batman, Cat Woman, Harley Quinn, Wonder Woman, Black Canary, Doctor Fate, and Poison Ivy.
Players here choose two characters to form a team and then battle other teams in two-on-two combat mode. The game's graphics, gameplay, and story mode are worth mentioning.
So, if you have ever thought of playing a fighting game on your Chromebook, it has turned out to be a reality for you in the name of Injustice 2.
Availability: Google Play Store
Download: Injustice 2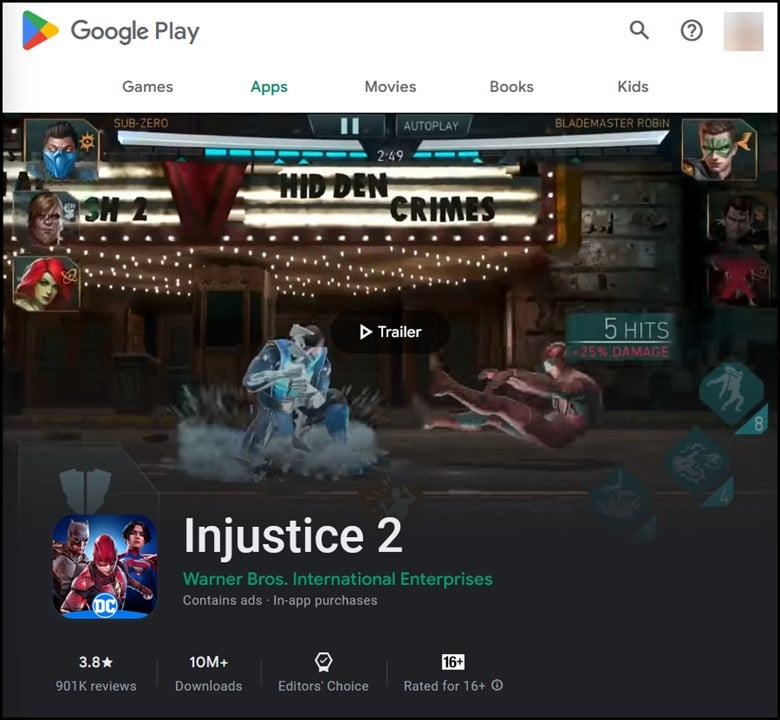 Frequently Asked Questions (FAQs)
1. Is Installing Games From Other Sources Possible In Chromebook?
Chrome OS relies on the Chrome web store for apps and games. But you can also use Linux support on certain Chromebooks to run Steam and access a much more extensive library of PC games.
2. Can A Game Controller Be Used With a Chromebook?
Yes, Chromebooks are known to support game controllers such as Xbox and PlayStation controllers. All you need to do is configure your controller in Chrome OS settings.
3. Do Chromebooks Support Multiplayer Gaming?
Yes, Chromebook supports multiplayer games on multiple platforms and services.
4. How Can I Fine Tune My Chromebook For Gaming?
To optimize your Chromebook for gaming, ensure your device is up to date, close the unnecessary background apps, and provide free storage in the machine. Also, adding more RAM will improve the overall gaming performance.
Closure
With the support of Android apps and cloud gaming services, Chromebooks have come a long way, have become much more versatile, and can handle various games. It doesn't matter whether you are an avid or casual gamer; Chromebooks offer various games.
It becomes tough to choose a game from so many; however, the options listed above are fantastic and can be played easily without any performance issues.
In the reply section below, tell us about the games you want to play on your Chromebook.
We are looking forward to hearing from you.