You may have noticed an error pop up when you try to update your Windows or activate it. It contains the following message:
The data is invalid
Error code 0x8007000d.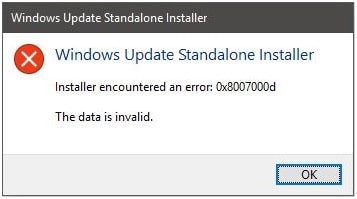 In this article, I will show you how to fix Windows 10 error 0x8007000d.
What Is Error 0x8007000d And What Causes It?
This error code occurs when a file needed by Windows Update is either corrupted or missing. You can't install updates for Windows or cannot upgrade to a newer version when available.
Microsoft's idea behind Windows 10 was continuous updates keeping system up to date. If this error keeps on happening, you may miss out on a lot of important security features and updates that are delivered by Microsoft regularly.
How To Fix Windows 10 Error Code 0x8007000d
There are many ways to fix this issue. I will show you 5 methods on how to fix Windows 10 error code 0x8007000d. You can try and see which method suits you best.
#Fix 1 (Disable 3rd Party Apps)
Sometimes third-party apps like an antivirus or other premium apps block Windows Update to protect their resources.
You can try disabling these third-party apps to run an update and then re-enable them once the update finishes.
If that does not help you solve our issue, here are some other methods to help you.
# Fix 2 (Windows Troubleshooter)
There is an inbuilt troubleshooter within Windows 10 that lets you scan for issues. You can use the Windows Update Troubleshooter to scan and locate the issue, and also apply the fixes it provides. Here are the steps to run the troubleshooter.
Open Settings. Go to Update & Security.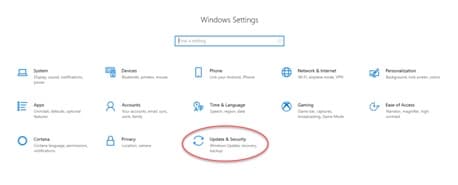 2. In the left pane, select the Troubleshoot
3. In the right pane, select Windows Update under Get up and running.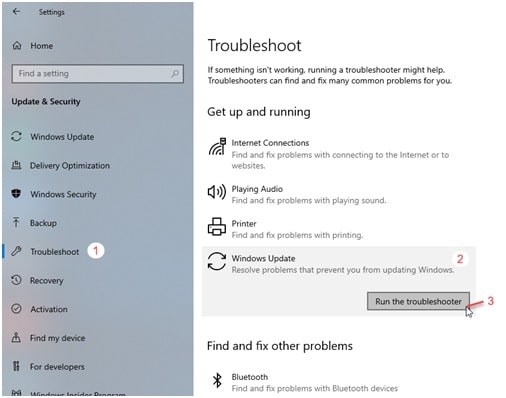 4. Click on Run the troubleshooter.
5. Follow the on-screen steps to scan and fix the error.
This is an easy method to fix Windows errors. The troubleshooter has solutions for nearly all the errors known to Microsoft, so these solutions are reliable as well.
However, if this method does not resolve your issue, you can try another method to solve this error. 
# Fix 3 (DISM Recovery)
You can alternatively use the DISM tool to resolve this error. DISM stands for Deployment Image Servicing and Management tool and is a built-in tool within Windows for fixing any potentially corrupt files. The steps to launching the DISM tool are:
Open an elevated command Prompt by typing CMD in search and selecting Run as administrator from the right-click menu.
Type the following command to scan for potentially broken files in Windows:
          dism.exe /online /cleanup-image /scanhealth
      3. Wait till the scan completes, then type the following command to restore the files:
         dism.exe /online /cleanup-image /restorehealth

    4. Wait till the restore completes, then close the command prompt and try running the update again.
Caution: Do not interrupt the scans until the verification is complete. The scans do take time, but interrupting the scans may break your system.
Note: DISM and SFC scans use the Windows Update to replace the corrupted files, being connected to a stable network is preferred.
# Fix 4 (Advanced System Repair)
You can also use third-party apps to fix the corrupted files. You can use apps like Advanced System Repair Pro to scan the system for complete diagnosis and repair.
Install the app from the download link below, and run the complete scan.
Download: https://errortools.com/download/advanced-system-repair/
# Fix 5 (Reset Windows)
If any of the above methods don't work for you, you have to reset your PC if no other fix is working for you. To restore the PC to an earlier version you may have saved, here are the steps:
Open Windows Settings. Go to Update & security.

    2. From the left pane, select
3. From the right pane, select 'Reset this PC'.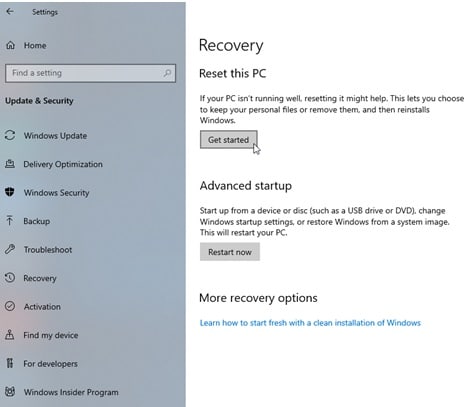 4. Follow the on-screen instructions and choose the data to be saved and reset.
Check if the update works after you reset your device and the error 0x8007000d is fixed or not.
Conclusion
Windows 10 is filled with bugs and this is another one of these errors that exist in the operating system. However now you know how to fix error code 0x8007000d in Windows 10 using the 5 methods given above. Comment down below if you found these methods useful and which method suited you the most.