If you have even thought about gaming and took your query online, you must have at least once in your time heard about Steam. It is one of the most popular online stores for buying games with many other features as well. It can be used to buy and sell games, collaborate and play with friends, share artwork and screenshots, and even share games with people.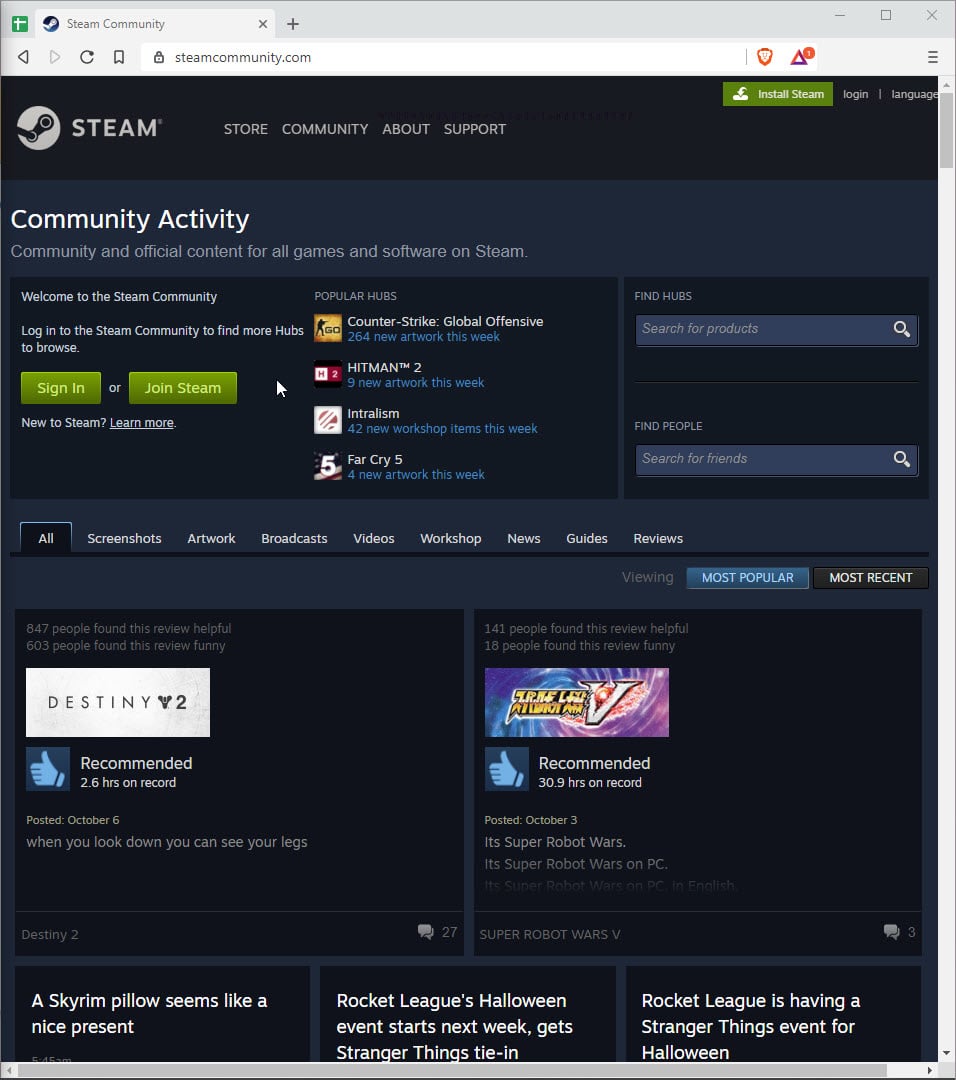 The free services are available to each and every user, but for co-op gaming and sharing games, you need to add friends on your Steam account.
However, you may have noticed that there are some limitations regarding the 'playing with friends' feature. Here I will discuss the issue where users can't find friend on Steam.
How To Add Friends On Steam?
Adding a friend on Steam isn't a difficult process at all. There are three ways that you can add friends on Steam.
Firstly, you can make use of the Steam user search functionality. You can search for users using the search function on the Steam website, desktop app or the mobile app. You will need the profile name of the user to whom you want to send the friend request.

In the second method, you can find your friend through Facebook. Using this feature, you can search for the Facebook user profile and then add the friend from there.
Lastly, you can send your friend a direct invite link to add them to your account. You need to share the link to your user profile using any text sharing medium like SMS, WhatsApp, and E-mail, etc.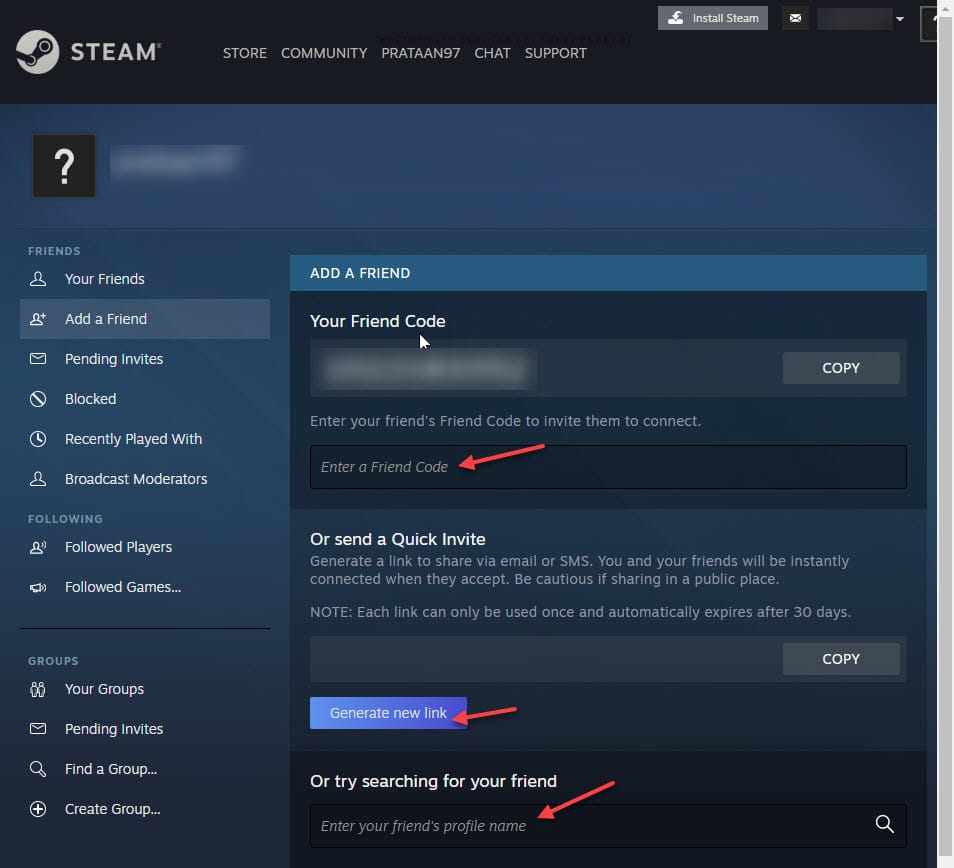 Why Can't I Add Friends On Steam?
Adding friends on Steam can be beneficial as everybody cherishes a good gaming session with friends. However, Steam has known to cause errors with searching and adding friends.
There are two main reasons that you may not be able to add friends on Steam. One involves the peculiar manner in which Steam usernames work. Other involves limited account restrictions.
Stream Username Error
There is an irregularity with which Steam treats the usernames, and due to this, the exact username that you are searching for may not show up in the search results. The delay or error in searching for friends can also be caused by similar usernames.
There are four different names associated with a Steam account:
Steam Account Name – This is the username that you use to log into your Steam account. It can't be changed.
Steam Profile Name – This is the name that is displayed on friends lists, in games, and in the Steam community. It can be changed any time you like.
Real Name – This is supposed to be your real name, and using your real name can help your friends actually find you in search. You can put anything you want though, and you can change it at any time.
Custom URL name – This is a name you set on your profile. If you set it to the same thing as your profile name, people can easily navigate to Steamcommunity.com/id/(yourprofilename) to find you.
If you find that you can't find friend on Steam, you have to wait for Valve or the Steam community to fix this error. This usually takes a day or two. Then you should be able to find friends and play games with them.
Limited Account Restrictions
If you are setting up your account for the first time, you may notice that while trying to add some friends, you may be greeted with the error stating, "Your account does not meet the requirements to use this feature".
This is a security technique used by Steam to prevent malicious users from spamming the community. There is actually a restriction set on free user accounts. If you have never purchased anything at all from the Steam store, you will be greeted with this error message and Steam will not register or verify your identity.
To gain access to these features, you need to do one of the following:
Adding the equivalent of $5 into your Steam wallet.
Adding a Steam Wallet Card which is equivalent to $5 or more to your Steam account.
Purchasing games which are of the value of $5 or more.
Purchasing a Steam gift which is equivalent to $5 or more.
Note: CD keys, received gifts, and retail purchases don't count towards removing the restrictions.

If you are a free user, you will not be able to send friend requests until you have removed the limitations using the methods given above. However, you will be able to receive and accept requests. Hence if your friend has a paid account, you can ask them to send you a request.
Wrapping Up
Steam is one of the most popular online stores available for buying and sharing games. So in order to protect such a large user base and popular community from phishing and spamming, Steam bars some features from being available to all users. If you too can't find friend on Steam, now you know how to add friends on Steam using the information given above. Tell us your favorite games on Steam in the comments below.