The gadget a user owns is a reflection of his choices. Hence most of us want our devices to look as an extension of our personalities. Windows has been known for its customizability, and users can customize their devices to however they want it to look either using the Personalize section of the Settings app, or using third party apps.
Rainmeter is one of most popular apps when it comes to changing the look and feel of your Windows. Here I shall discuss some of the best Rainmeter skins for customizing your desktop and take it to the next level.
We have posted the video of the best themes and how to install them at the bottom of the post. Have a check!
How To Use Rainmeter Skins?
Rainmeter is an open source software, which can help you in customizing your desktop however you want. To use Rainmeter skins on your device, you first need to download and install Rainmeter from their official website.
Once you have successfully installed the application for Rainmeter, follow these steps to use the top Rainmeter skins on your device:
Download the Rainmeter skin or theme that you want to install.
Extract the Rainmeter themes from their .zip archive.
Copy the skin to the following destination:
Computer > Documents > Rainmeter > Skins
Now, open the Rainmeter and you will find the theme in Rainmeter. Just select the theme there and you will have installed the skin.
Best Desktop Rainmeter Skins For Windows 10!
For completely changing the way your computer feels, you can download and apply desktop skins. You can use the following guide as a reference on how you want your computer to feel.
1. Jarvis
Everybody who has seen the Marvel movies has at least once wished for an assistant like Jarvis. And rightly so, JARVIS keeps all the necessary information ready to access as easily as possible. The IronMan-Jarvis Rainmeter skin for Windows 10 brings some of the personalities of the super assistant to your desktop.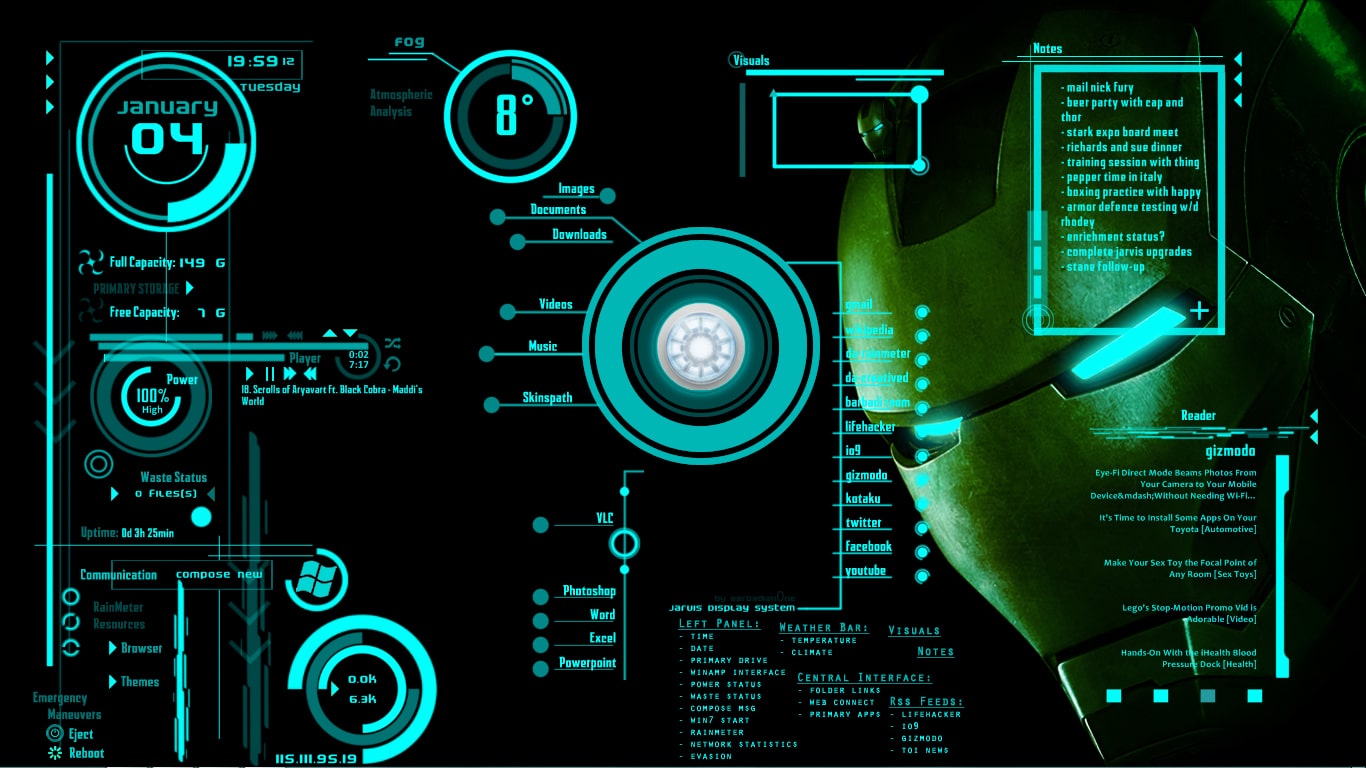 Being highly customizable, you can adjust and reposition multiple modules, which provide very important information related to your system. Radiating from the arc reactor, you can see other information like Date, time, storage capacity, temperature, etc.
2. Avengers SHIELD OS
Were you impressed with Jarvis? You can take it a step further and get the S.H.I.E.L.D. eagle on your desktop, and cosplay Nick Fury.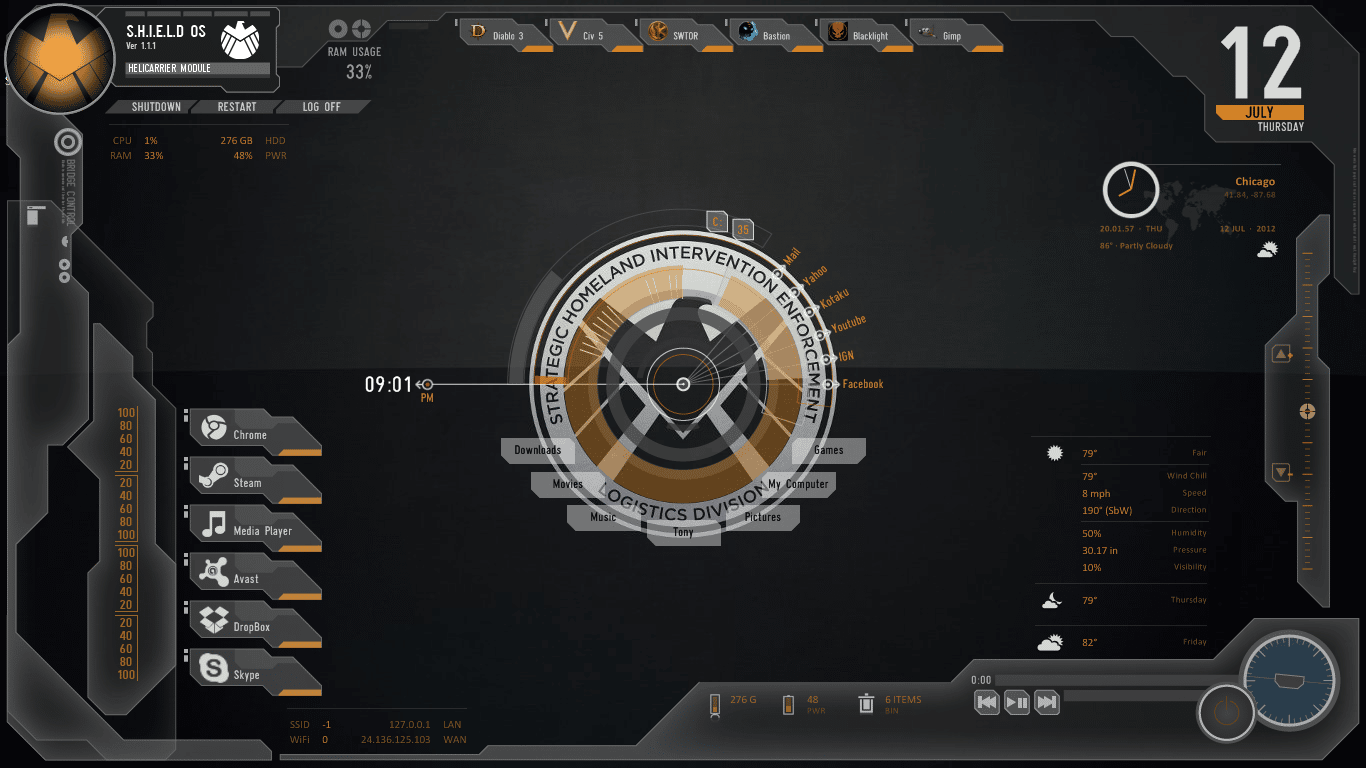 The skin is available in multiple resolutions for different screen sizes, and includes many shortcuts for frequently used applications like Chrome, Music Player. You will also find multiple controls for Volume, playback, shutdown and restart buttons. You also get quick stats like RAM and CPU usage right on the desktop.
3. Game of Thrones Rainmeter skin
Moving from one culture to another, if you are a Game of Thrones fan, you can bring a Rainmeter theme that brings the glory of all the houses right to your desktop.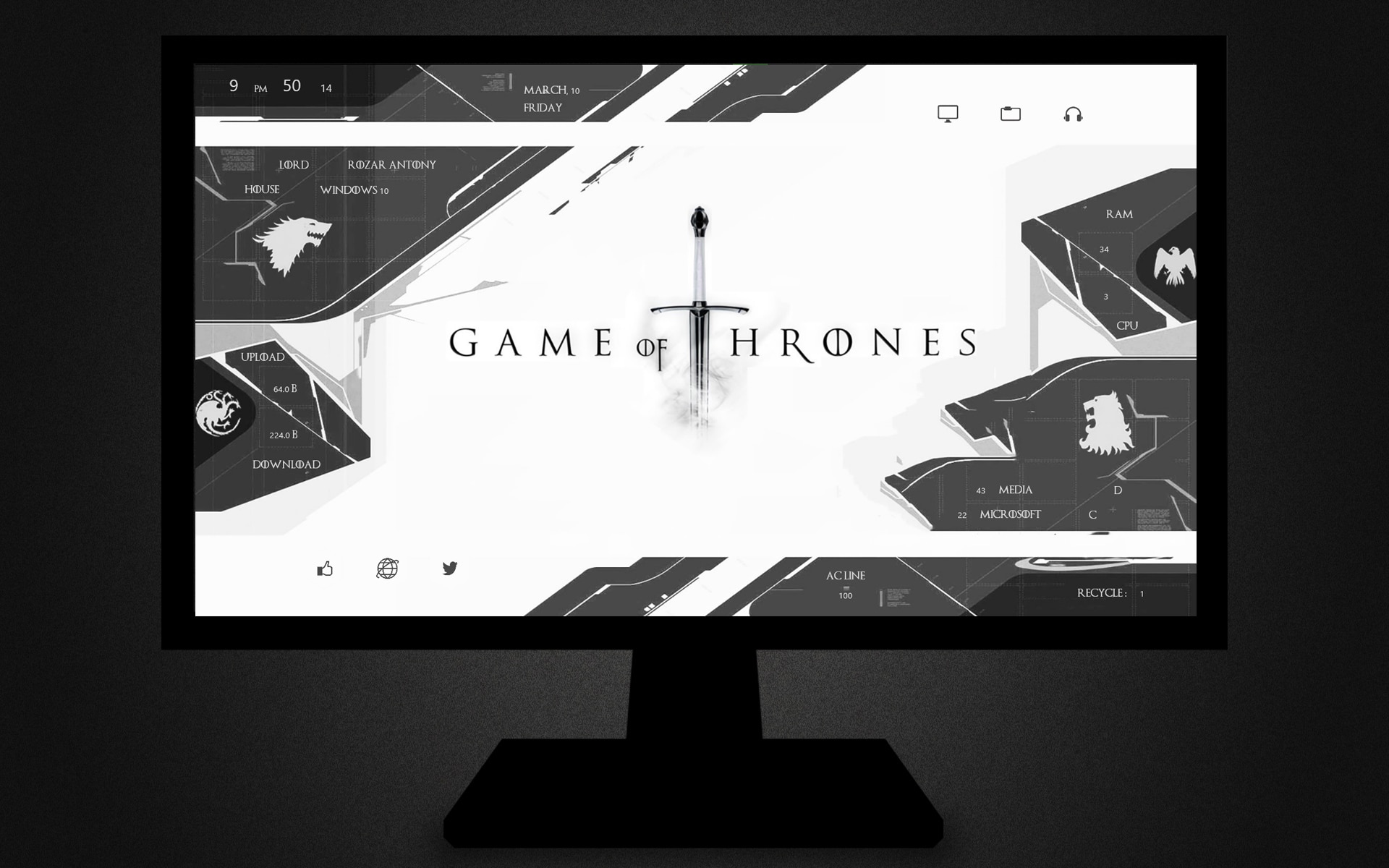 With the download, you get a manual that can help you customize the display to look exactly how you want it to. You can configure the dock icons to look exactly how you like, and you can fine tune these using the guide that is provided with it. You get many important information like your storage info, network info , documents, media player, CPU and RAM usage etc.
Download Game of Thrones skin.
4. Windows 2019: Futuristic
Based on how the Windows user interface may look in the coming years, this theme tries to capture that essence in the best way possible.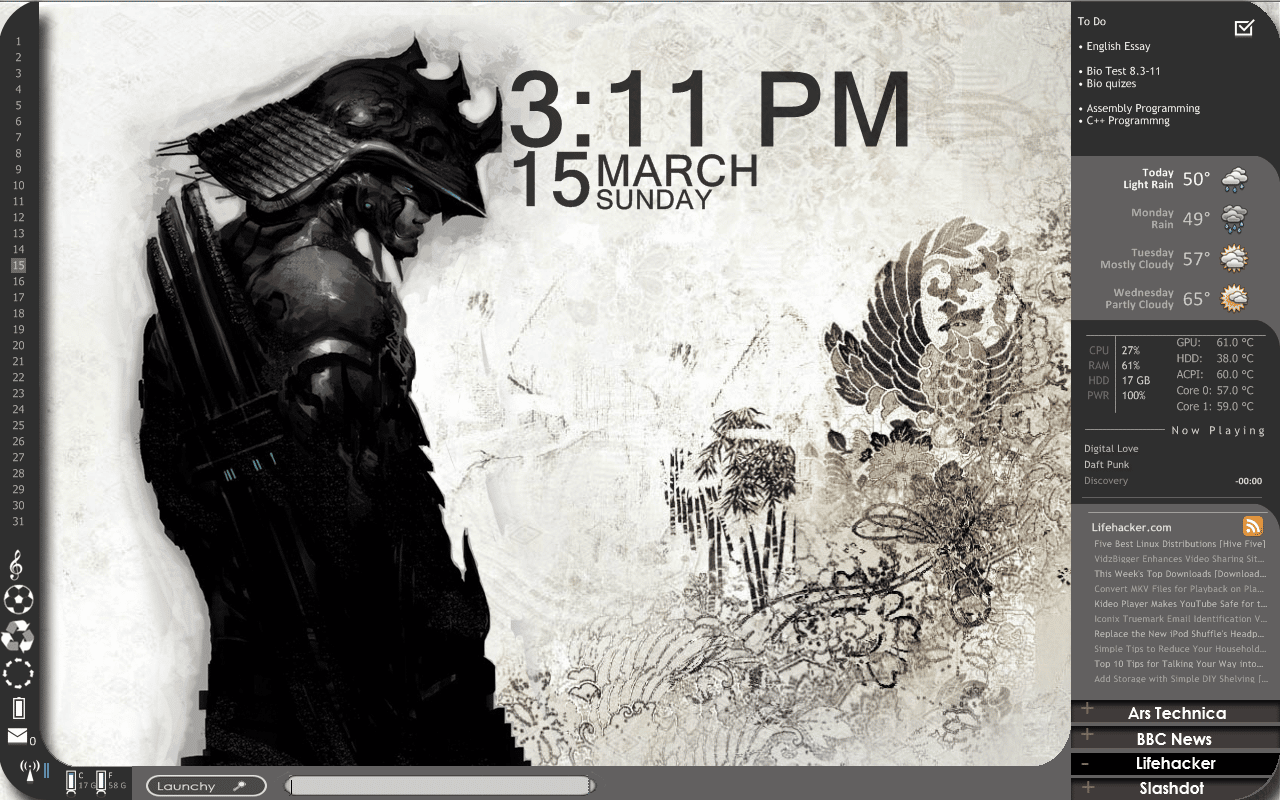 The skin brings a fairly new interface, and when paired with Launchy, it is one of the most advanced looking skins available. The skin is customizable from top to bottom. You get important info like your to do list, weather info, system resources monitor, RSS feeds etc right on the home screen. With innovative icon packs and flashy backgrounds like the one in the image, you can surely check out Windows 2019: Futuristic Rainmeter theme.
Download Windows 2019: Futuristic.
5. Tech-A
Following the trend of futuristic themes, Tech-A is also one of the most versatile themes on the store. This is also a theme that you can check out if you want something futuristic, but flashy and crammed.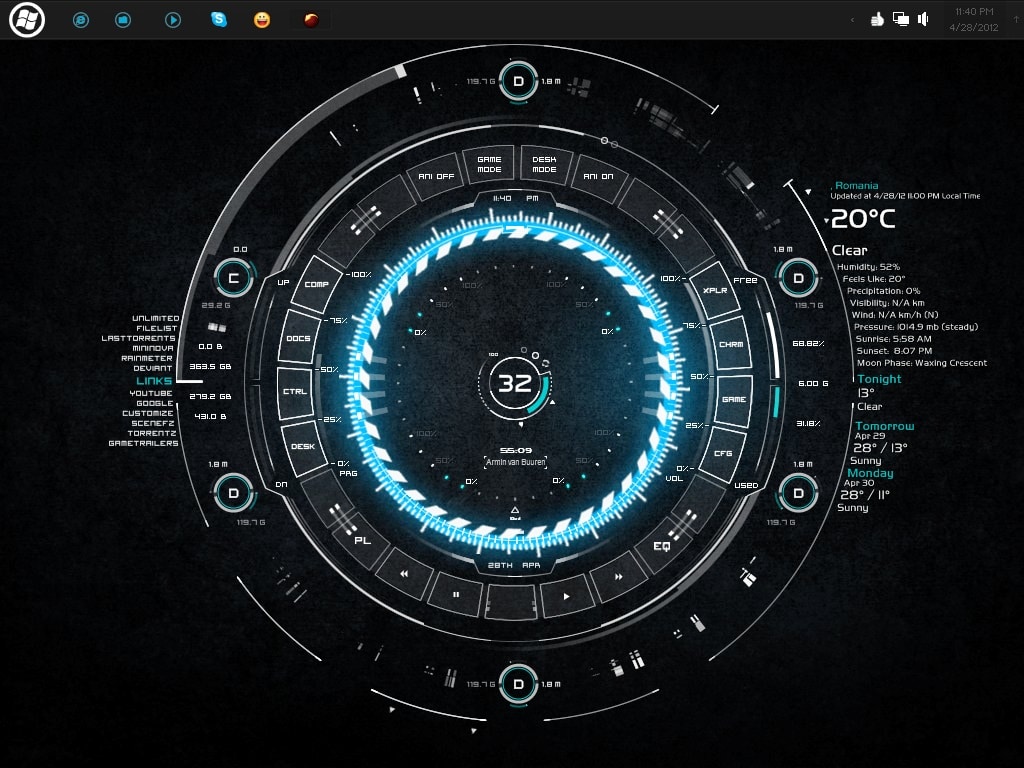 Emerging from the center core that displays resources used, you will find some crucial information like per core CPU usage, RAM utilization, time, date, weather info, etc. You will also find quick shortcuts for many system folders like your documents and disk partitions, quick media toggle keys, etc.
6. Senja Suite
Transition to something lightweight and you will find Senja suite to be clean and minimal yet attractive. It is a cool Rainmeter skin that handles the basics exceptionally well. On a clean desktop, you will find customizable panels showing time and date, media information with control buttons, power management keys like shutdown and restart keys, and a user profile button with an expandable bar for System folder shortcuts etc.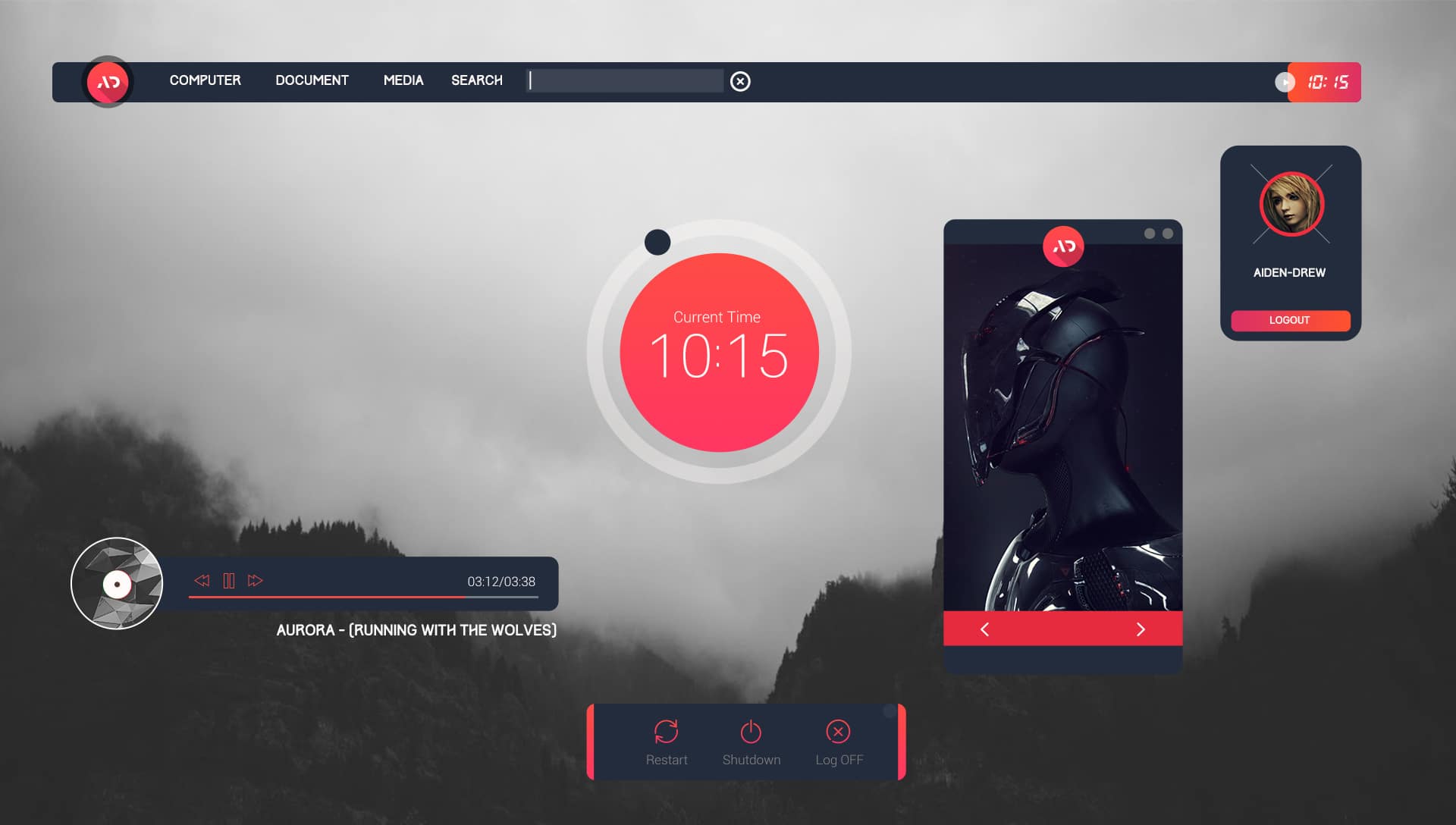 If you are looking for something lightweight but attractive looking and futuristic yet minimal, you can check out Senja Suite for your Rainmeter powered desktop. However, you need 20 DeviantArt points to buy premium content.
7. Aliens
Modeled to look like a spaceship cockpit from outer space, Aliens is one of the coolest looking skins on this list. With small well spaced buttons scattered across the screen, you will learn to appreciate how much can be achieved with so less.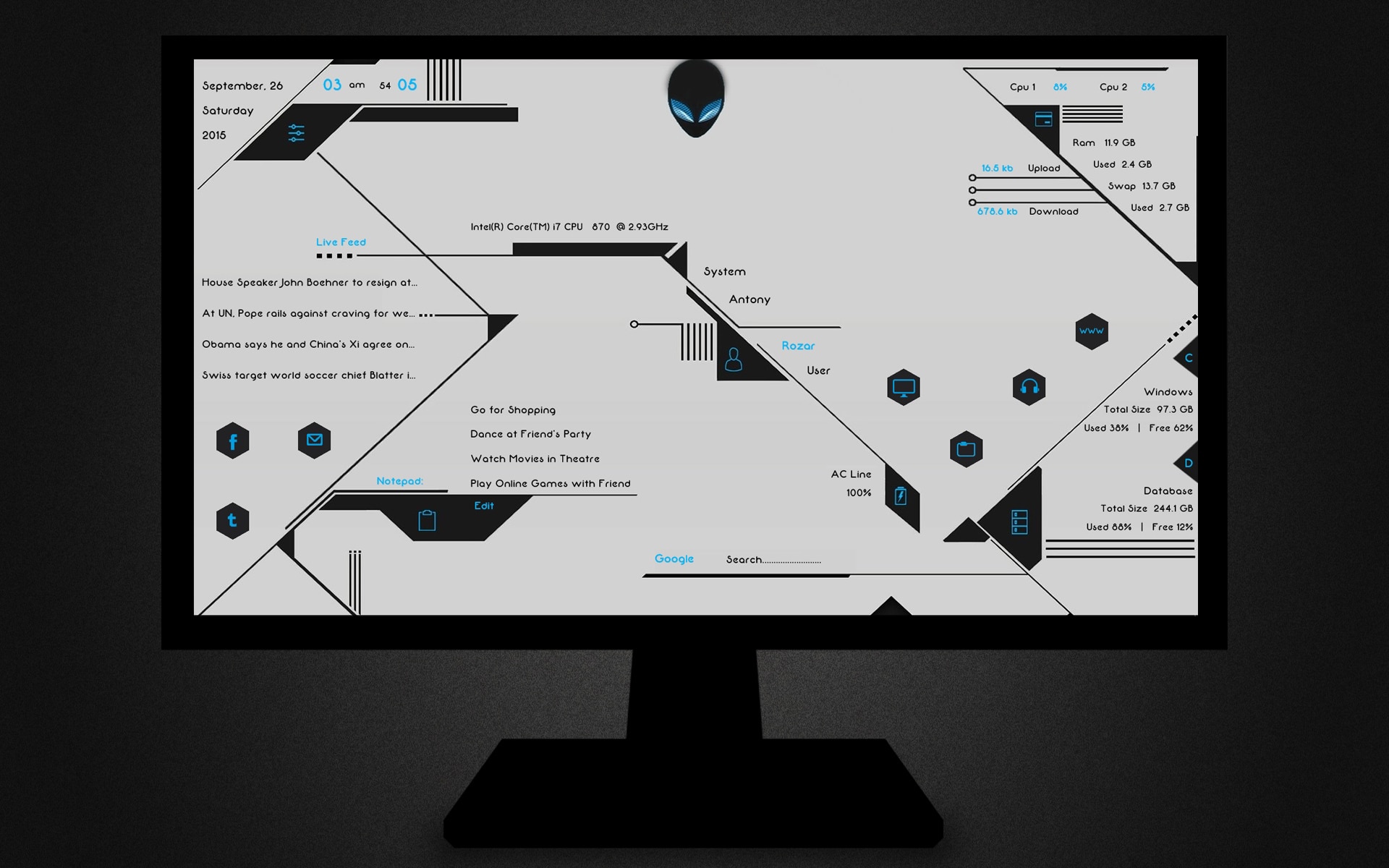 When paired with the included wallpaper, you will find that across the screen there is important information scattered like date and time, system information, detailed resource usage statistics, and shortcut buttons for important apps like browser, music and social media apps.
Download Aliens Rainmeter skin.
8. Newspaper Desktop
If you are looking for something with a retro vibe, you can check out Newspaper Desktop. It is definitely one of the best Rainmeter skins you will come across, earning a lot of praise from its users.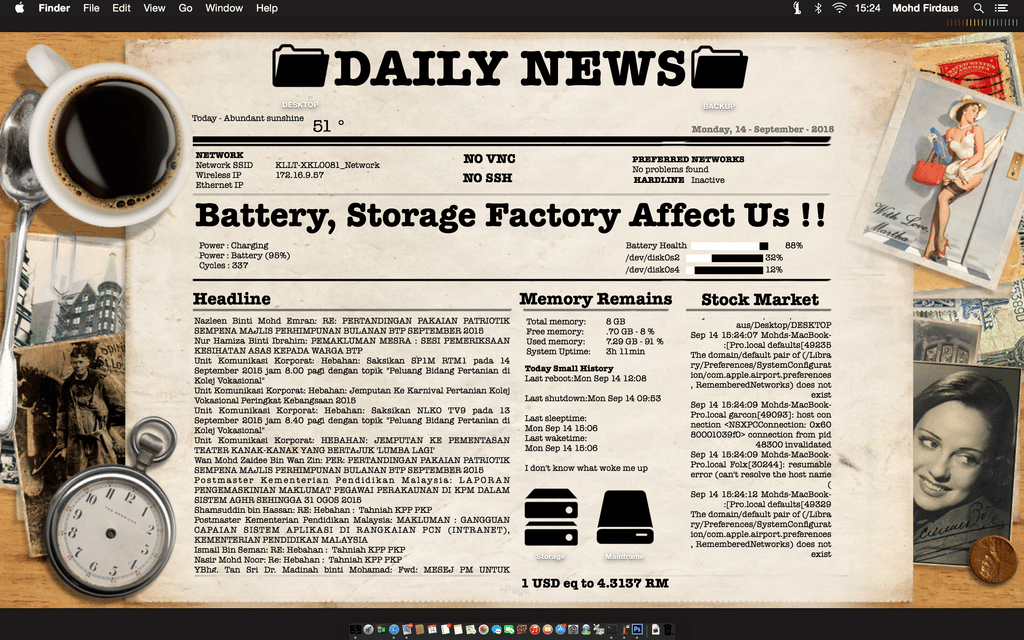 If you did not guess it from the name, this Rainmeter skin transforms your desktop into a live newspaper. When matched with the right wallpaper, you will find the looks and feels of an ancient newspaper. You can also add elements like an antique clock and images of your choice. Very intuitively hidden are the information statistics like date, time, weather, memory remains, disk space remains etc.
9. Eker Lina
Eker Lina is probably one of the top Rainmeter skins out there. If you prefer simple interface designs, you can check out this skin that is well praised among the users.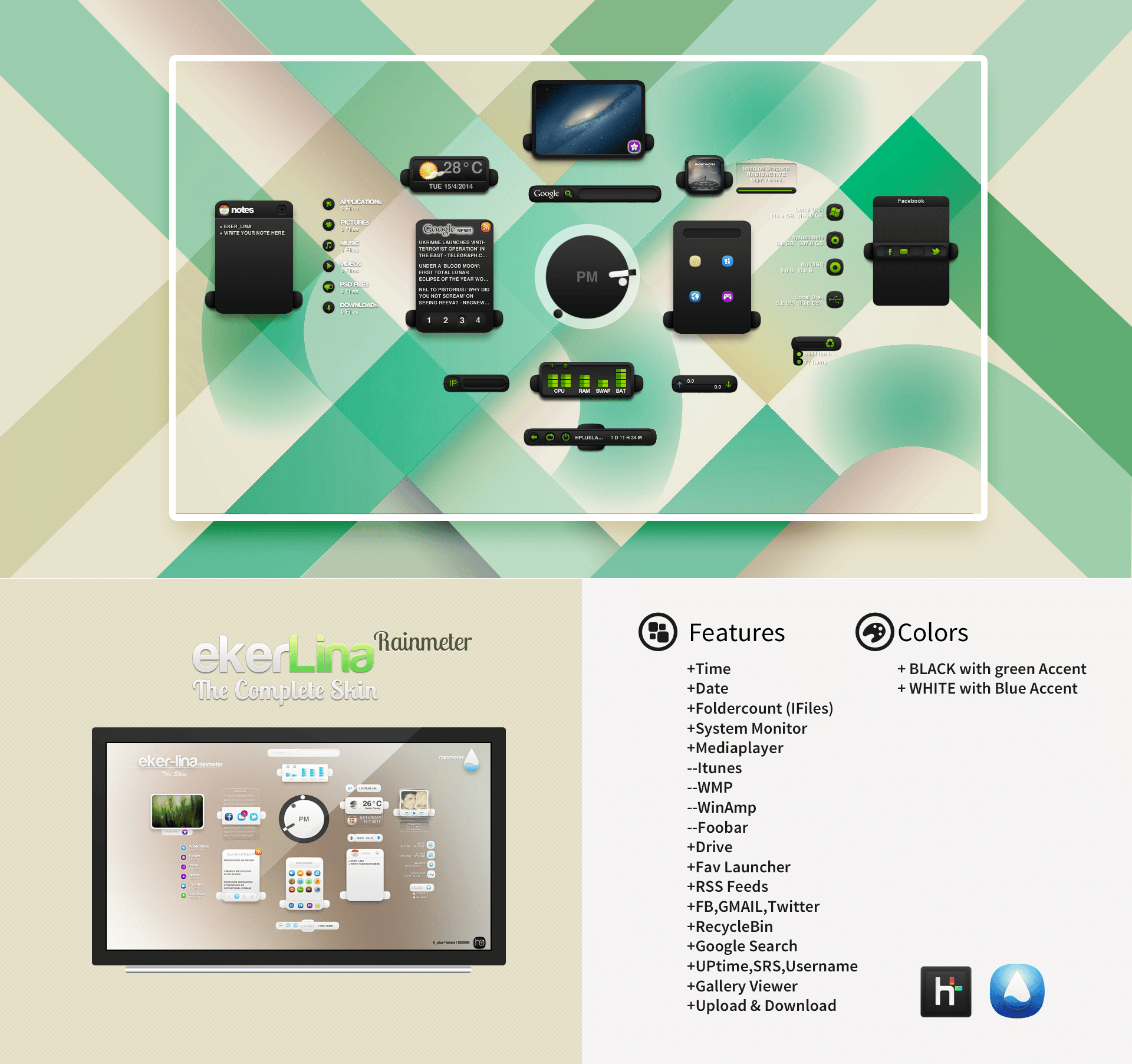 With Eker Lina, you get widget like sub-modules within which you can arrange and customize your data. Each of these modules have a consistent design. This means that the sub-elements provided can be arranged as per your requirements to create a unique layout that will look great on your desktop. You also get the usual information like time and date, weather info, disk and memory usage info, media controls and System folders and drive shortcuts.
10. Enigma
Enigma is probably one of the most popular Rainmeter skins, since it is probably the most downloaded skins ever with over one million downloads. It has earned this reputation thanks to the configurability it provides with the setup. It was voted to be the default Rainmeter theme in 2009.
You can spend hours configuring the way Enigma will look and feel on your desktop. All of the sub-modules can be individually configured and rearranged. You will find other crucial information like a world clock, weather, media playback buttons, CPU and RAM usage, real time active processes, etc.
Download Enigma from GitHub.
Best Rainmeter Skins For System Monitoring!
System monitors are an excellent resource to have on your system. With these skins, you can monitor important information like RAM usage, CPU and GPU usage, remaining storage space etc. These skins can be extremely useful if you have an over clocked PC and fan speed configurations.
1. Flat
Flat is one of the top Rainmeter skins when it comes to monitoring system stats. It follows the minimal skin nature, and comes in dark and light themes.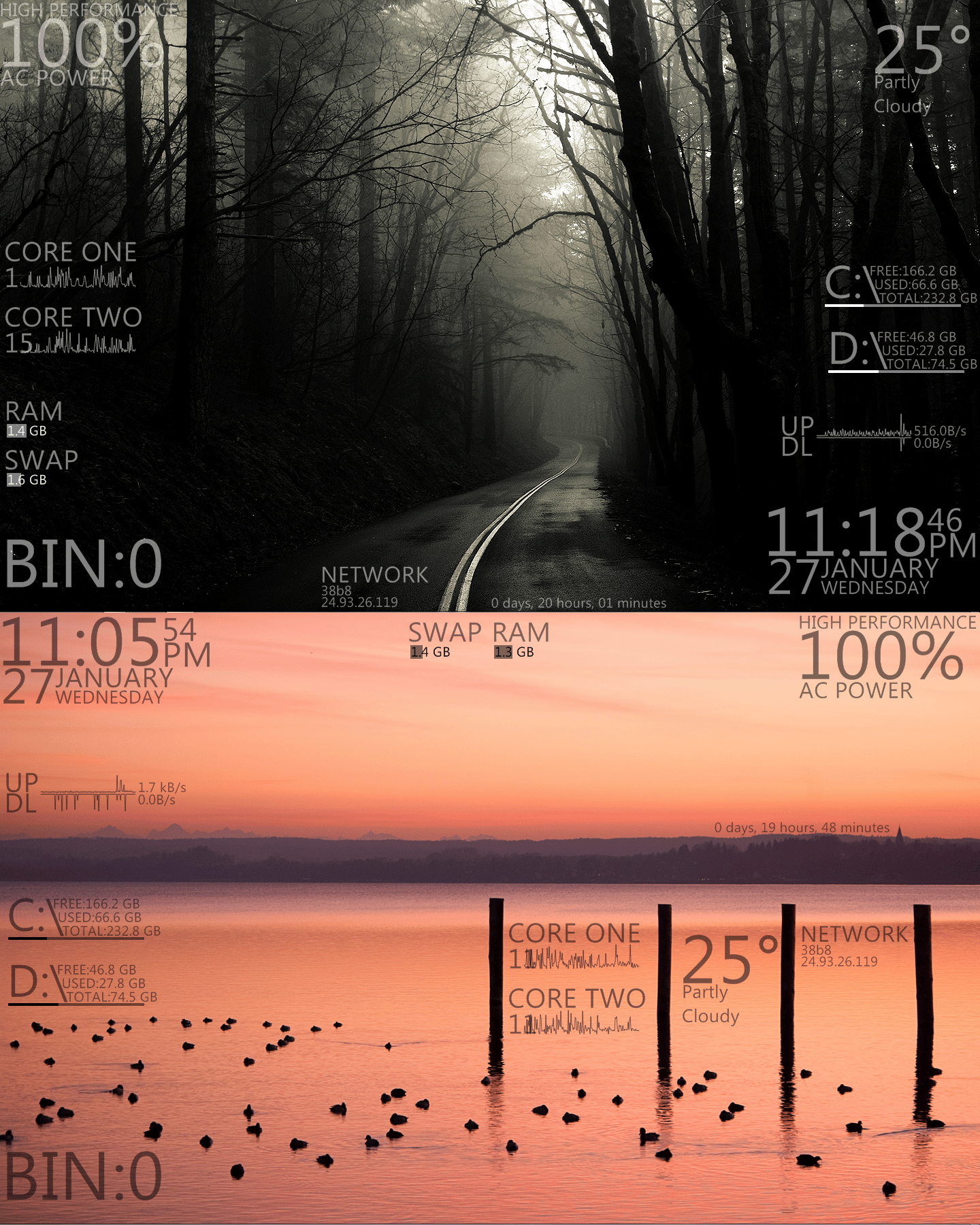 When paired with the right wallpaper, you will see that the skin offers detailed system monitoring functions. You will find separate monitors for multiple cored CPU, separate monitors for multiple hard drives, upload and download speed monitor, and a network widget showing IP address.
2. Mii system skin 2
If you are looking for a skin that can measure the exact stats of your device, you will find Mii System Skin 2 interesting. However, be wary that you have to put some effort before your device monitors can be setup properly.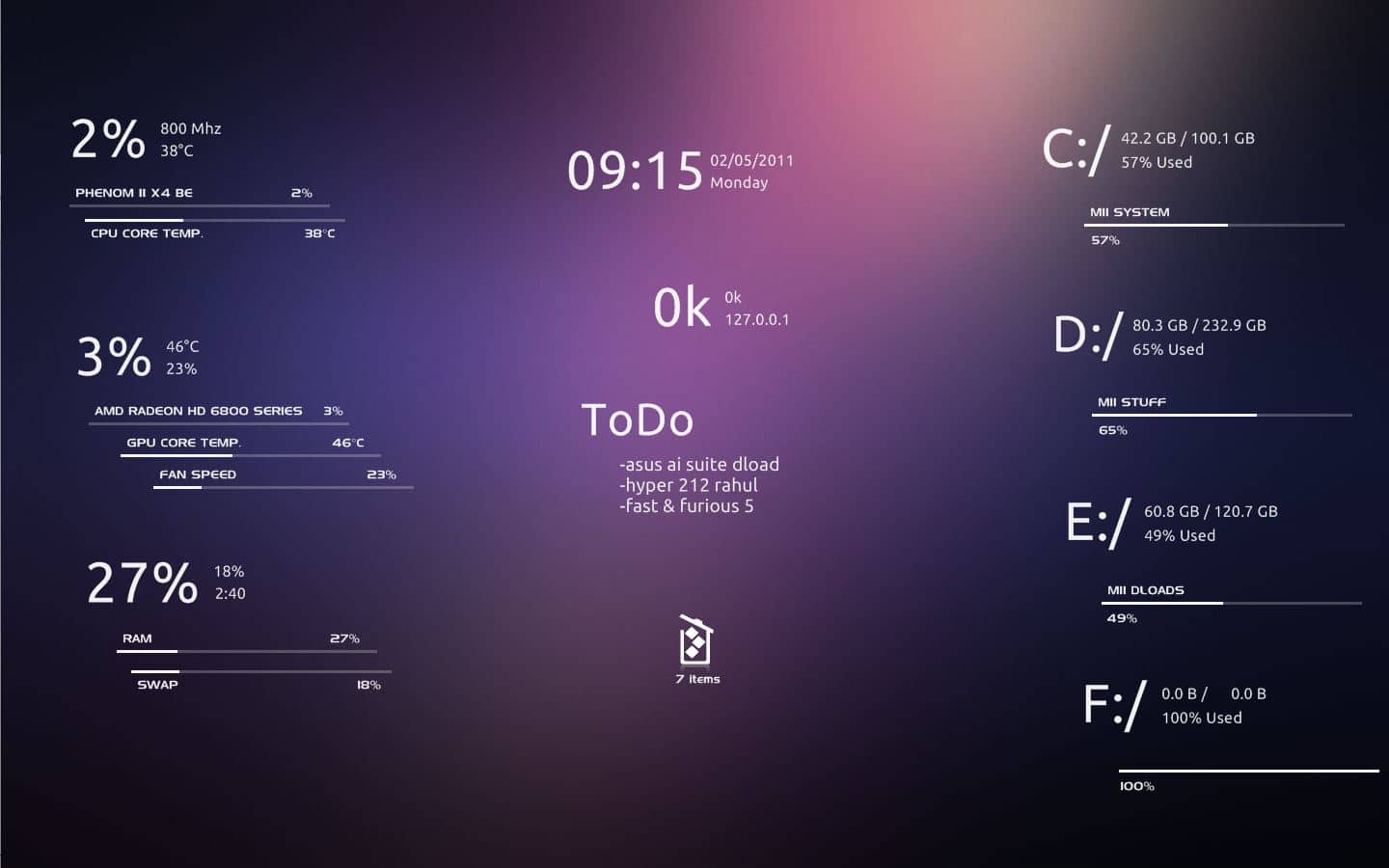 This skin uses two different third party applications for exact measurement of your system statistics. You need the MSIAfterBurner application (download) and the .dll file (download) for accurate measurements of your system stats.
Move the .dll file into your Rainmeter plugins folder, located in C:\Program Files\Rainmeter\Plugins. Then, edit your skin by right clicking the Rainmeter skin > Edit skin. Change this parameter to Plugins\MSIAfterBurner.dll. Remember to right-click the skin and select Refresh skin, and you should be able to read your fan speeds, GPU temps, and more.
3. Illustro Monitor
Unlike Mii System Skin 2, which uses third party apps to monitor your device stats, Illustro Monitor uses your very capable Task Manager for pulling the stats.

Upon installation, you will see different modules for different components. You can see detailed core usage, per core temperature, GPU loads, and weather info as well. You will also find network monitors that provide separate upload and download speeds for your network, storage monitors for all hard disks and partitions etc. If you want something minimal but capable, you can definitely check this Rainmeter skin.
4. Minimal System Info
Another small skin that displays detailed system information, Minimal System Info is another fan favorite skin.
The interface of this skin is really simple and provides so much information within that. You can see the IP address, upload and download speeds, CPU usage, network quality etc.
5. Botanicula VR 1.1
This Rainmeter skin is based on the point and click game of the same name, and is one of the very popular skins.
This theme allows you to organize various stats and info on your desktop in an easily accessible manner. This ensures that you never miss an update, as you are presented with many information like your current system resource usage, storage occupied, weather forecast etc. You also get quick shortcuts to apps of your choosing and some other quick internet links. All this may seem elaborate at first, but the skin makes your desktop organized and minimalistic.
6. Glass Shards
This is one of the futuristic looking Rainmeter skins, which can probably blend with any possible wallpaper.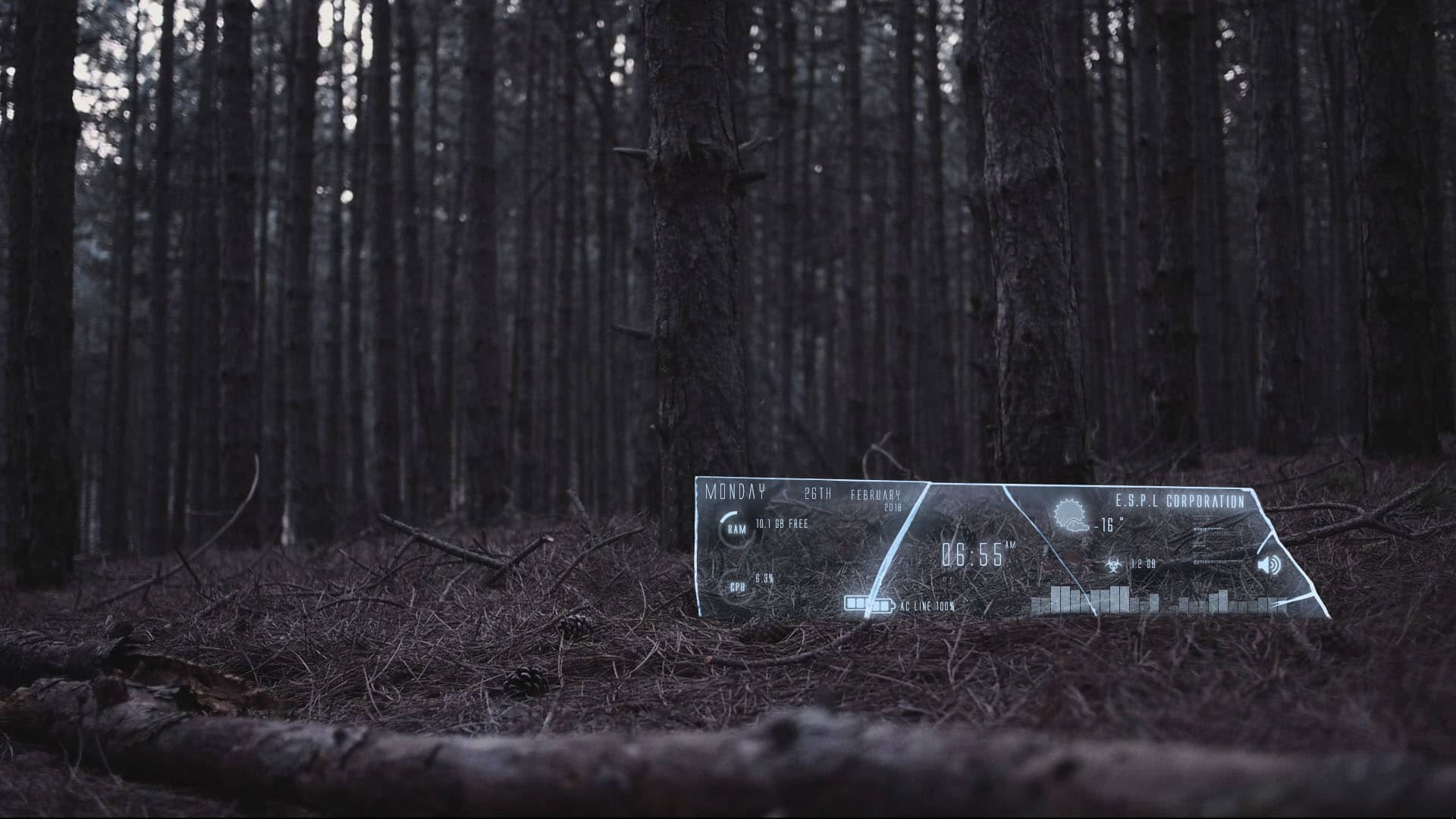 Glass Shards, as the name suggests, show the detailed information like your battery level, CPU usage, Tam usage, storage information, etc. on different pieces of transparent glass. You can blend this theme with any kind of wallpaper, but we recommend using darker backgrounds, which will make the highly customizable glass shards prominent.
7. Alice-Reworked
Inspired by steampunk stuff, this Rainmeter skin can help display all the important information right on your desktop in a cool yet elegant manner.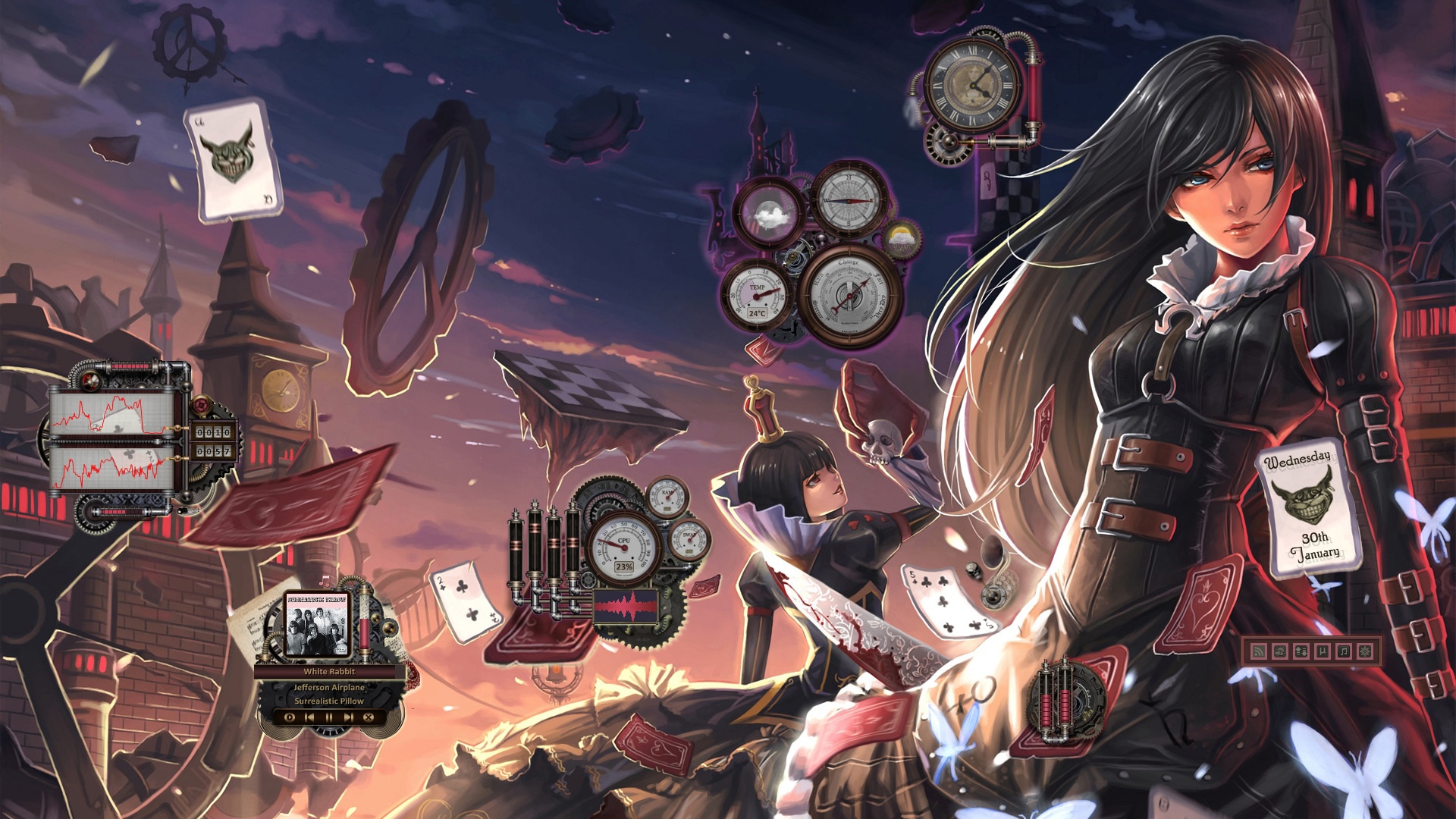 When paired with appropriate wallpapers, you get an analogue clock, and multiple gauges showing different system monitoring information like CPU usage, RAM and storage utilization, network activity, temperature, etc. and a trumpet and skull for volume control, etc. you also get many other skin launchers, for bringing what you need most right within the reach of a click.
8. Steel plates with pipes: Dieselpunk HUD
Following the steampunk culture, Dieselpunk HUD is another classic Rainmeter suite for old-school enthusiasts.
The perspective, however, varies from other skins in the fact that there are seven heads up display blocks placed on the screen; three on both sides and one at the top center. The center block shows time along with day and date in the form on an analog clock. The other blocks show various information like downloading and uploading speed, music player, cpu usage, memory usage, volume control and world news.
9. Nelamint
Elegant is the theme presented by Nelamint Rainmeter skin. This theme brings a set of system monitors and various widgets for real time updates on your system.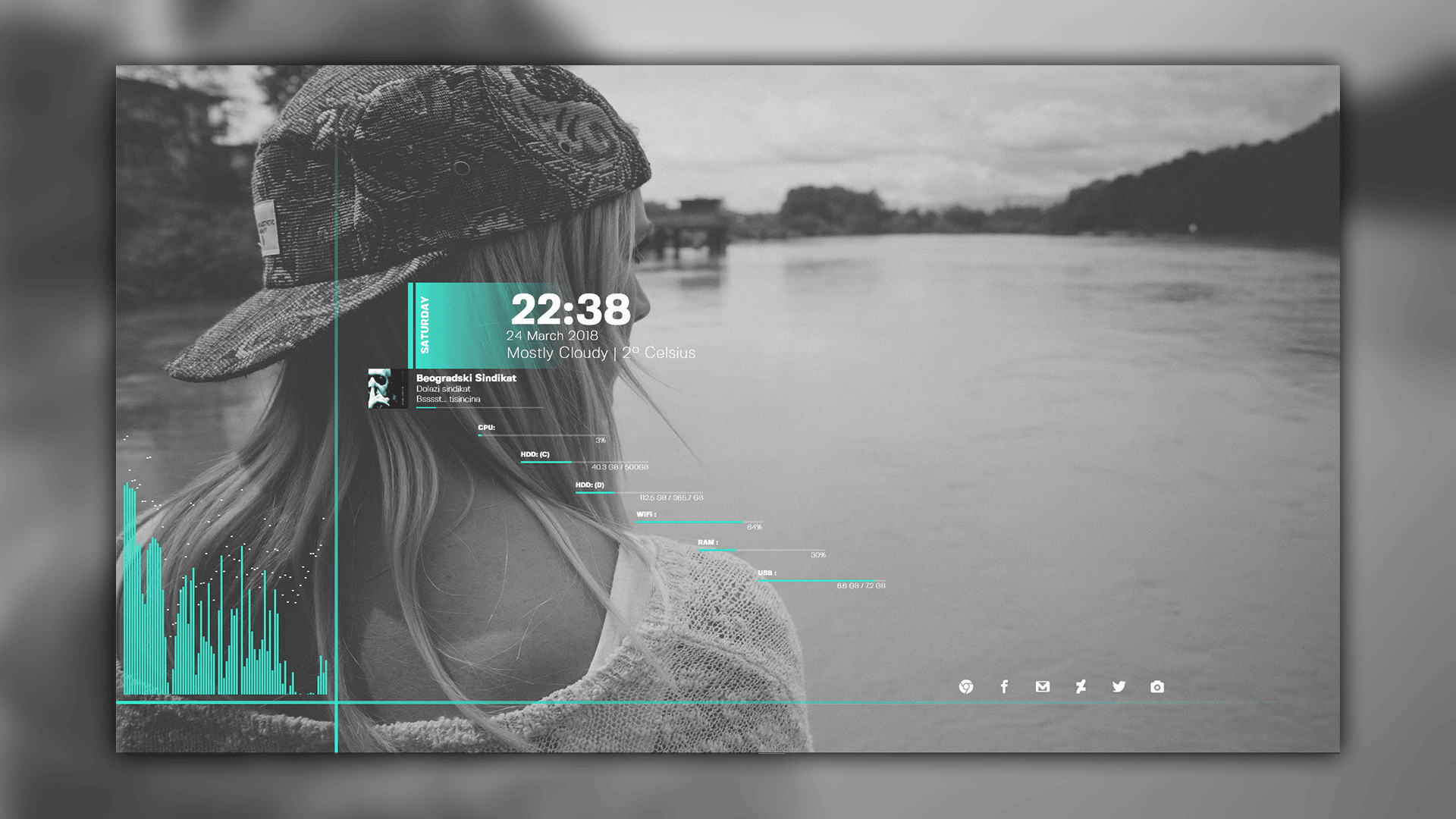 There are many different skins present for various monitors like clock, CPU & RAM usages, music player, time & date, visualizer, weather and Wi-Fi. All these monitors can be freely positioned wherever you like them. You also get a host of customization features like language, color, hour (12/24) system, units etc.
10. Alphabar
If you are looking for a skin that can display anything, Minimal typography is the theme you are looking for.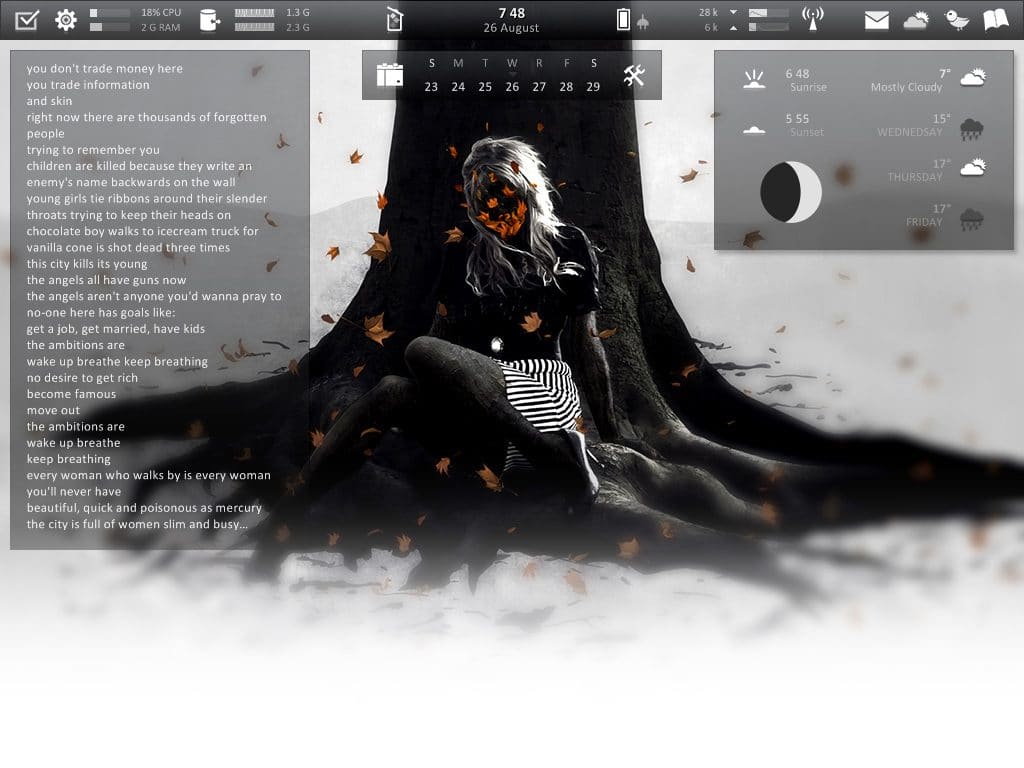 On a plain back and white layout and a neat sans-serif font, when paired with the appropriate background you get one visually mesmerizing desktop experience. The skin includes widgets for various system monitor levels, and many other features like weather (today and next few days), time and date, battery and internet connection levels, and an RSS reader.
Best Rainmeter Skins For Music Enthusiasts!
With music player skins, you can have exclusive control over your now playing music, without actually having to open the application. With a support for a variety of music playing applications, you should see the effects happen seamlessly.
1. MonsterCat Visualizer
MonsterCat is a real time audio visualizer skin for Rainmeter. It is one of the most popular and widely used music players on Rainmeter. The package includes a visualizer and a music player, which is highly configurable. You can configure it with support for Spotify, Google Play Music Desktop Player, VLC player, iTunes, and Chrome/Firefox web player support.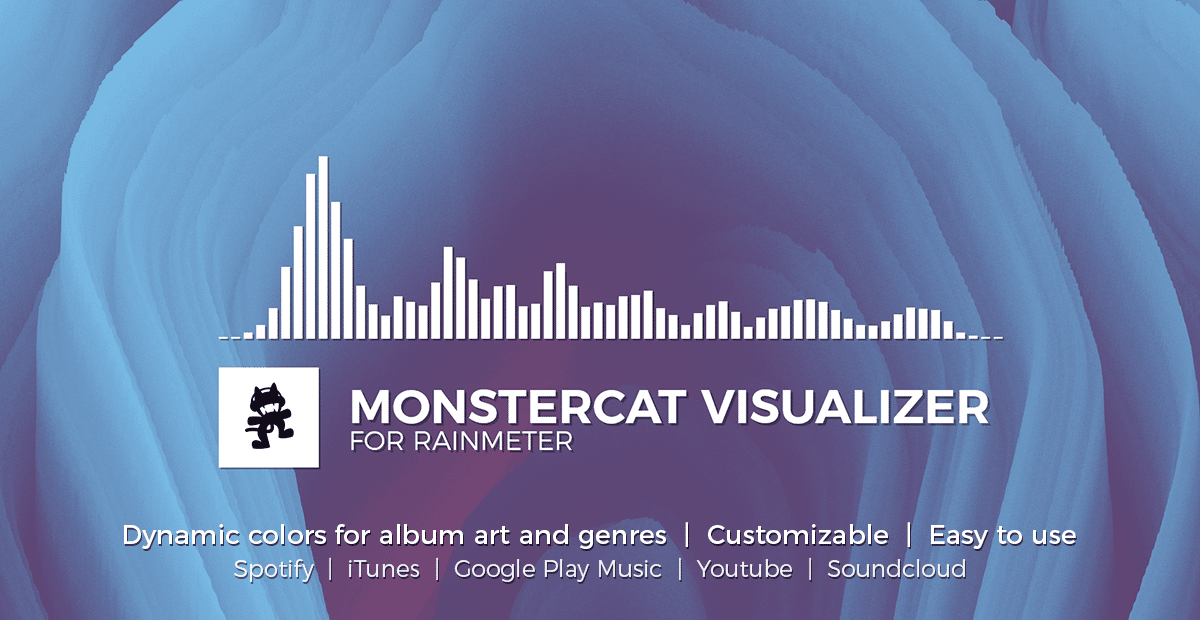 You can see a live visualization of the audio output, with genre and cover based colors for the same. With the media controls and progress bar, you can also easily control your music output using this cool Rainmeter skin.
Having a simple design and such a wide compatibility makes it one of the best music players for your desktop.
Download MonsterCat Visualizer.
2. Cleartext
If you prefer texts over the visualization of the audio output, you will find Cleartext as an alternative for Monstercat.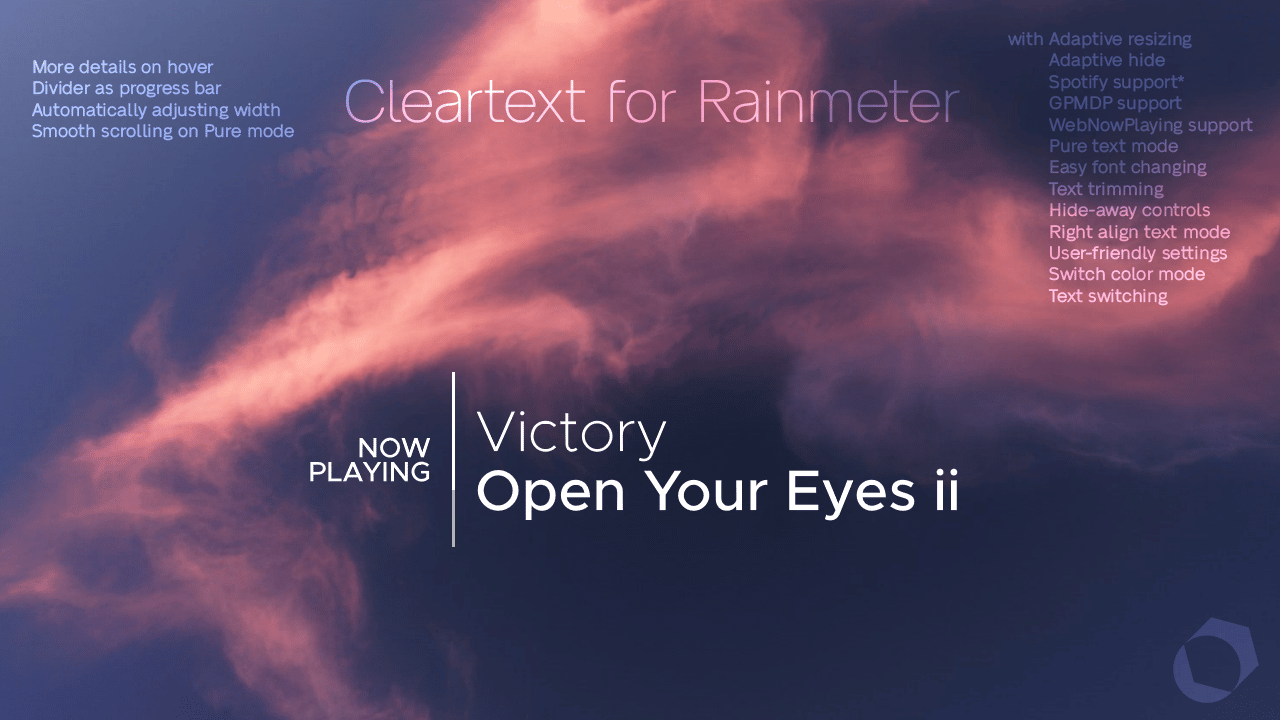 Taking inspiration from the information boards, only the important information regarding a music track is displayed while it is being played. The widget is highly customizable as well, with adaptive resizing and easy font and color changing options. With added support for nearly all the music players, you will find this skin interesting to use.
3. Frost
Designed for the users very passionate about music, Frost is one of the most visually pleasing Rainmeter skins.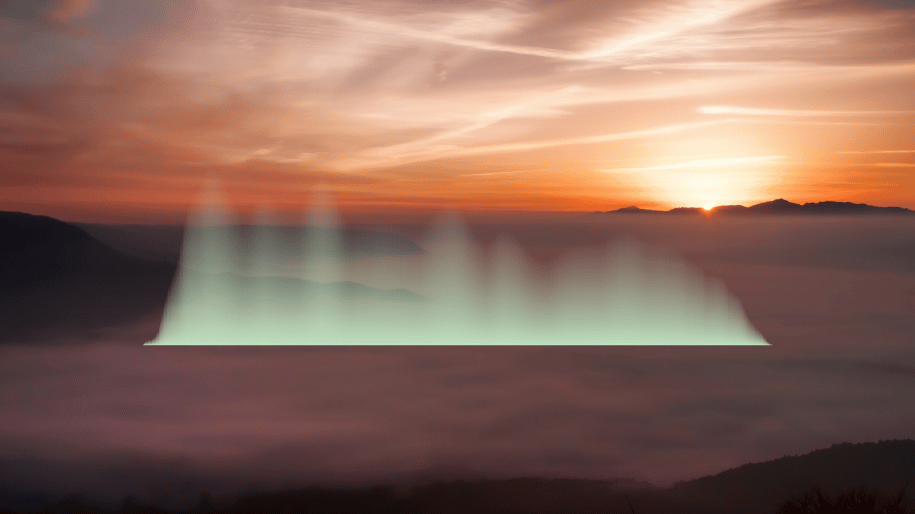 Its white foggy interface emits class and makes the skin elegant. You will find detailed information and control about the currently playing track, which makes this an essential in any music lover's desktop. If you are looking for an elegant and minimalistic music visualizer, you can check out the Frost Rainmeter skin.
4. VisBubble
Another music visualizer for Rainmeter, VisBubble provides a unique interface for your music output.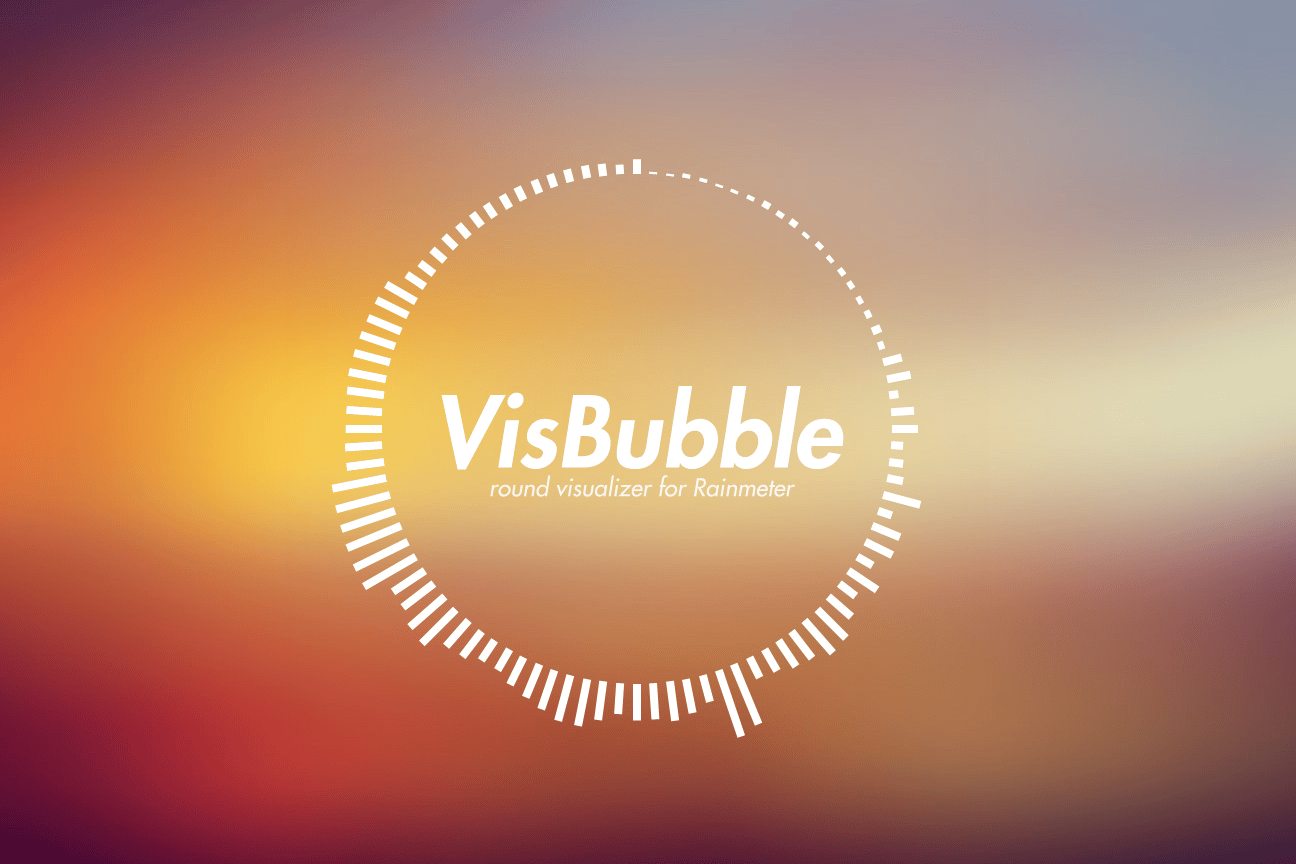 This skin provides a circular visualizer for the audio output of your device, providing a unique look for the same. There are many customization options as well for the same, with users having the option of changing the location, size and color of the application. If you want a round music visualizer for your desktop, you can check this skin out.
5. The Fizzualizer
If you are looking for something funky yet visually pleasing, The Fizzualizer may interest you.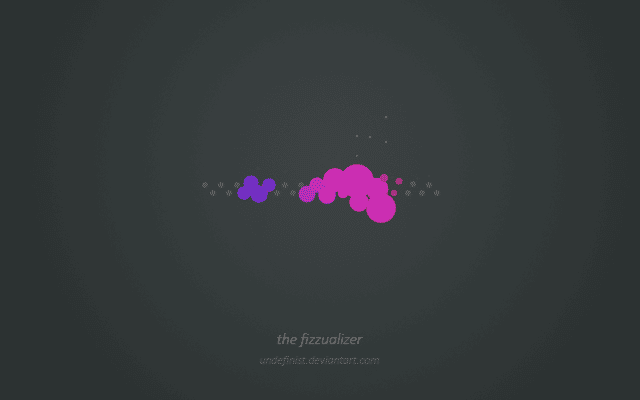 This Rainmeter visualizer skin displays expanding colorful bubbles and smaller bouncing balls that react to the sound output of the supported music players. This can really appeal to music enthusiasts who are looking for a cool yet elegant music visualizer.
6. Fountain of Colors
Fountain of colors is one of the simplest yet beautiful audio visualizer Rainmeter skins. It's a scalable bar type music visualizer that can that replicates the audio emitted by the device.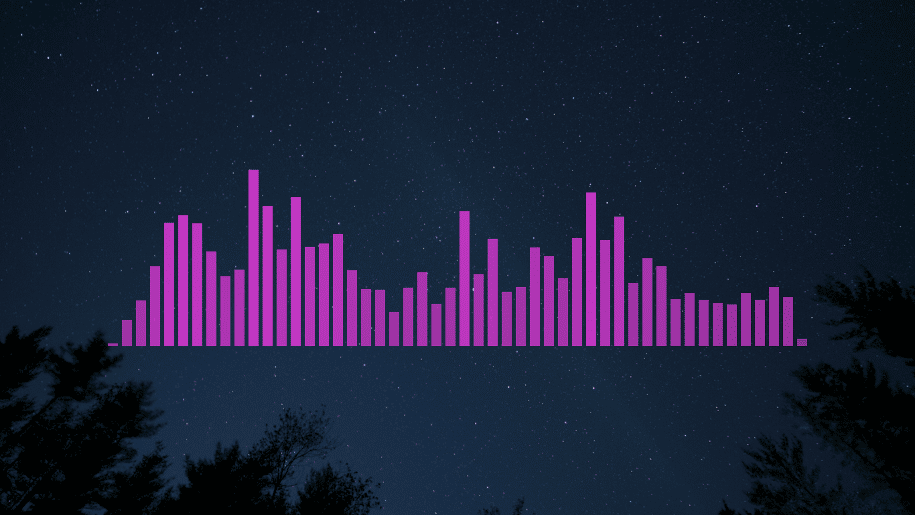 With support for extensive customization, Fountain of Colors' fountain effect adds a smooth look to the meter, making it visually appealing to the eye. Users can change the size, color, and location of the bar, adding elegance to your boring desktop.
7. Figures for Rainmeter
Inspired by the iTunes app for desktop, this is a Rainmeter skin for the music enthusiasts who want all their information in one screen.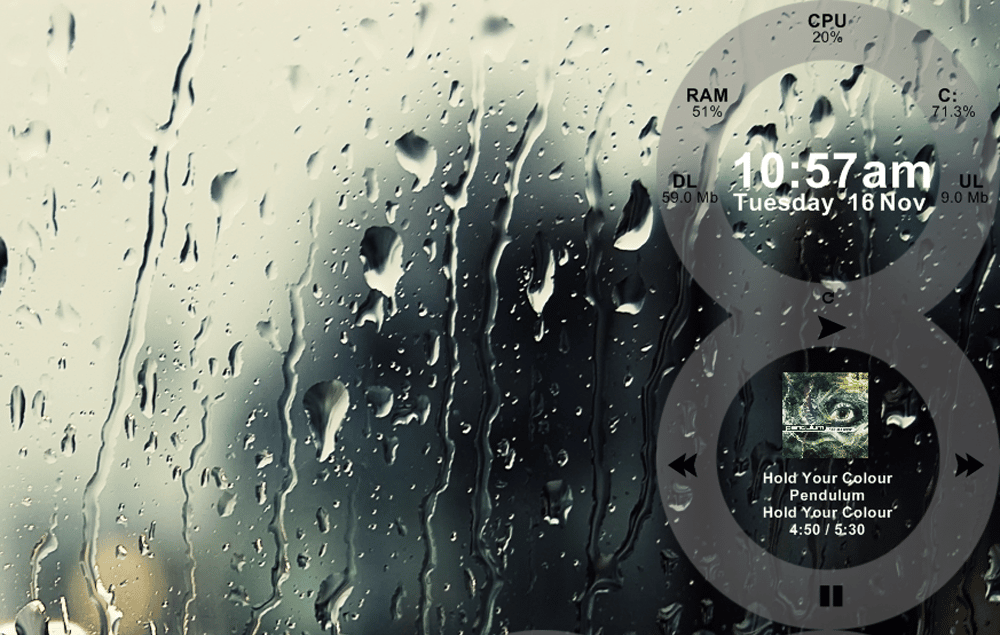 With this minimal skin, you get large circular blocks, which contain various information like current playing song, time elapsed, album art, etc. You also get other information like RAM and CPU usage, and controls for your music playback.
Download Figures for Rainmeter.
Best Weather Rainmeter Skins!
If you need a skin that can help you check the weather according to your location, you can check out these top Rainmeter weather skins. To allow these to display your weather accurately, you will need to make some changes to the skin, which will include mostly changing the location setting.
1. Genteel
If you are looking for a minimal skin that displays just the temperature and the weather condition, you may want to consider checking out Genteel.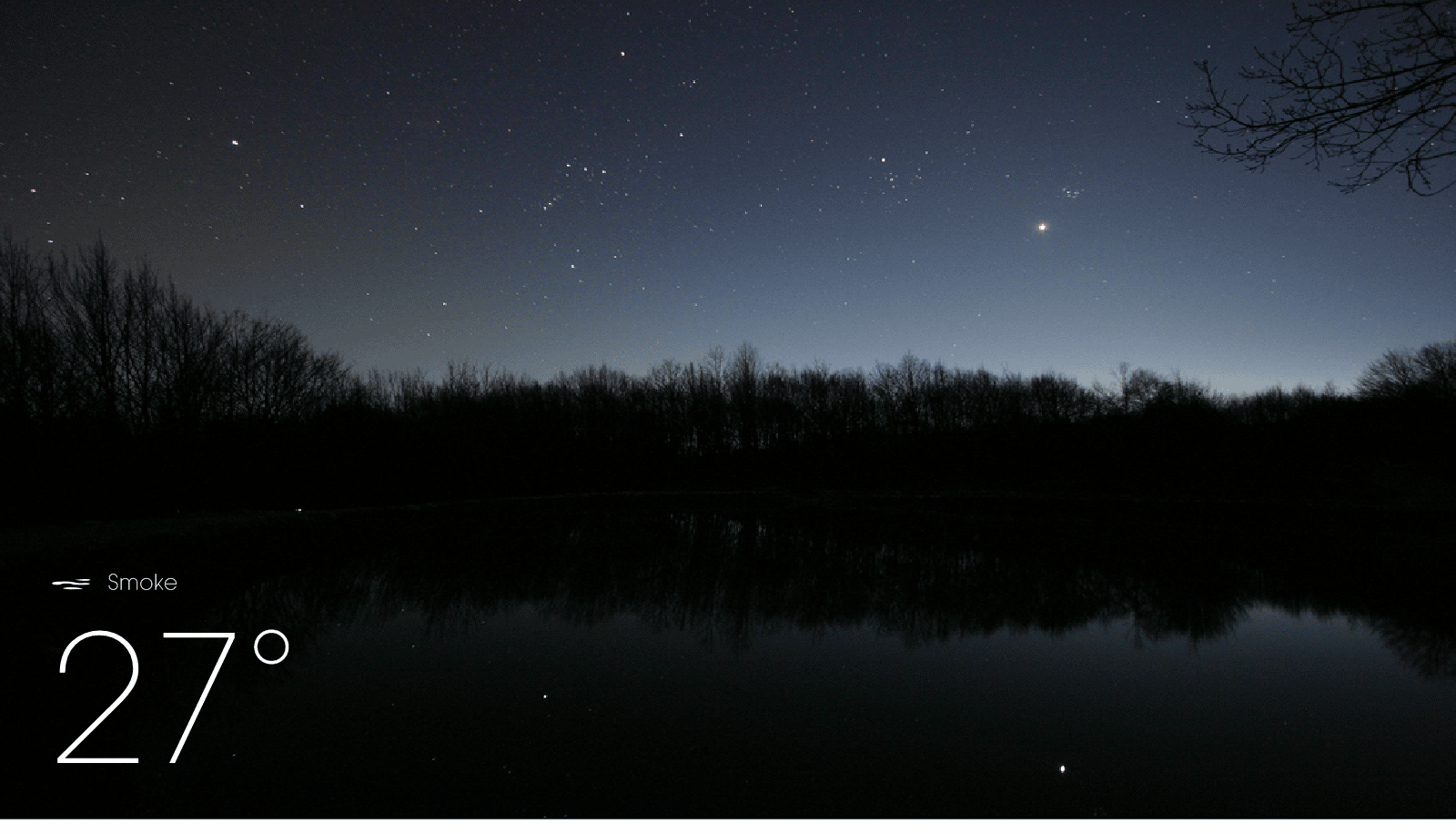 It is one of the least distracting skins that you can find for Rainmeter, with the skin being sleek and elegant. When paired with the right with a simple summation of the weather that you can expect outside, this may be all you need before heading out to some place.
2. Do I Need A Jacket
If you are short on time, and just need to know if you need a jacket while going out, Do I Need a Jacket is the skin you are looking for.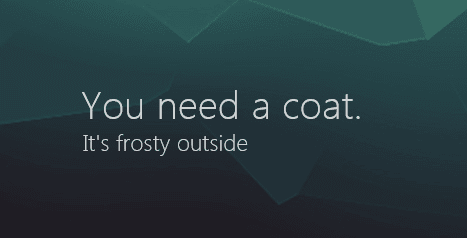 This simple and cool Rainmeter skin will display the information that you are looking for; do you need a jacket while stepping outside. However, the thing you need to know is that you may have to tinker with the settings a little before it works properly. This can be attributed to the fact that the skin pulls its data from weather.com, which can sometimes provide incorrect information for non-US areas.
3. Simple Rainmeter
Going back to minimalist themes, if you are looking for something simple, Simple won't disappoint you.

The skin offers to display your clock, weather, and nothing else. This skin is ideal for users who want to hide their taskbar, without losing the sight of time and weather. The skin shows the time in a plain white sans-serif font, in a small and unobtrusive form, which can be paired with any wallpaper for a minimalist theme.
4. Google Now Weather
If you are looking for a weightier weather widget, you can check out Google Weather 5.0.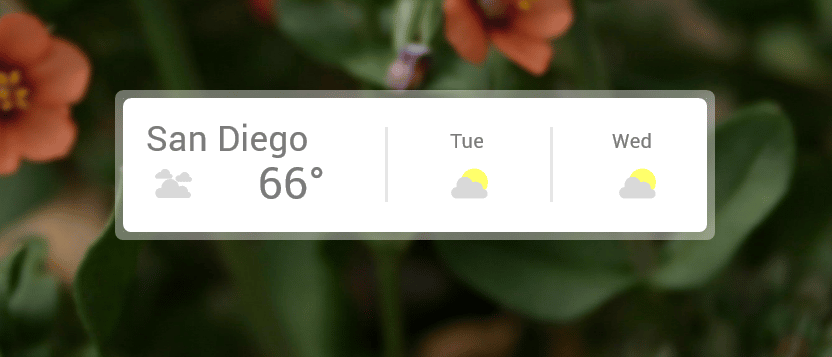 This Rainmeter skin displays weather of 3 days in advance, so you can be prepared in advance for the upcoming weather. This can come in handy for many users, who will appreciate being prepared with a three day forecast on their desktop.
5. LIM1T
LIM1T is one of the most functional skin suites that we have used, with a unique way of displaying information. The weather information is displayed in large fonts, and the skin can display weather for up until 2 days forward.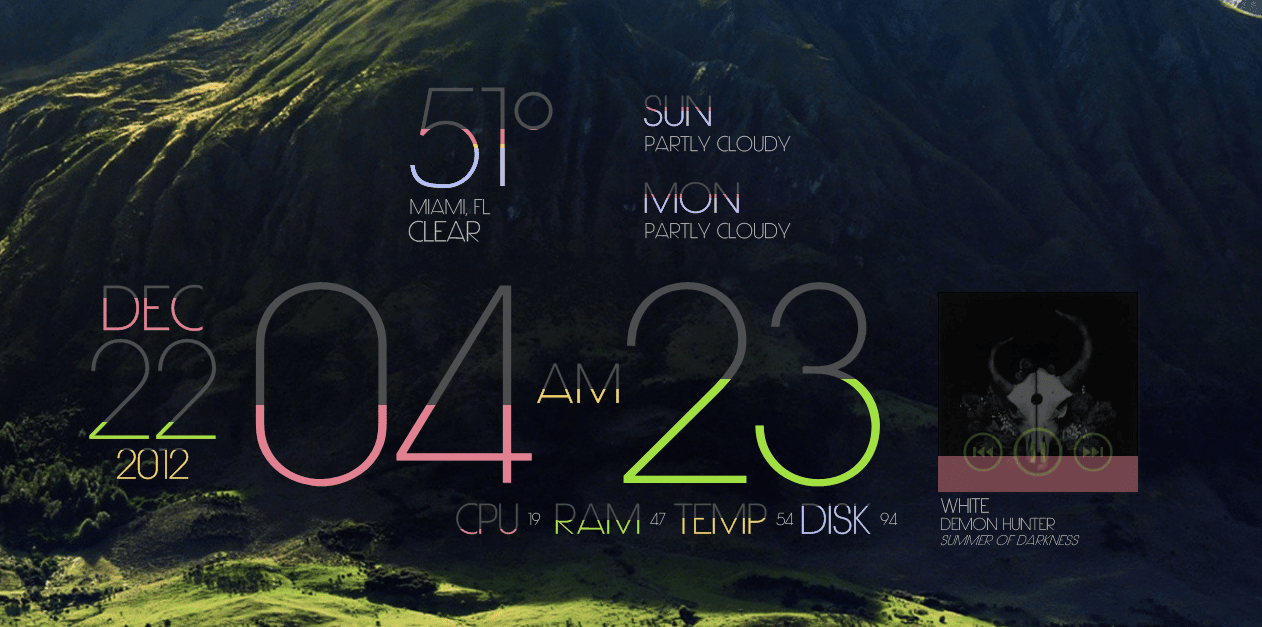 The values in this skin start out completely grey. As the values increment, the grey font is filled with color from the bottom up, providing an additional layer of information, which can be interpreted with just a glance. The colors come preset by default, but can be changed if you know how to edit skins.
Best Clock Rainmeter Skins!
If you wish to hide your taskbar but do not want to lose track of time, you might be looking for some clock Rainmeter skins. With added bonus of a beauty aesthetic, you will really appreciate the cool way time is presented on your desktop.
1. Astro Weather
One of the coolest Rainmeter clock skins, Astro Weather is the perfect choice if you are looking for a cool and innovative clock and weather skin. It has also been updated to show a 5 day weather forecast as well.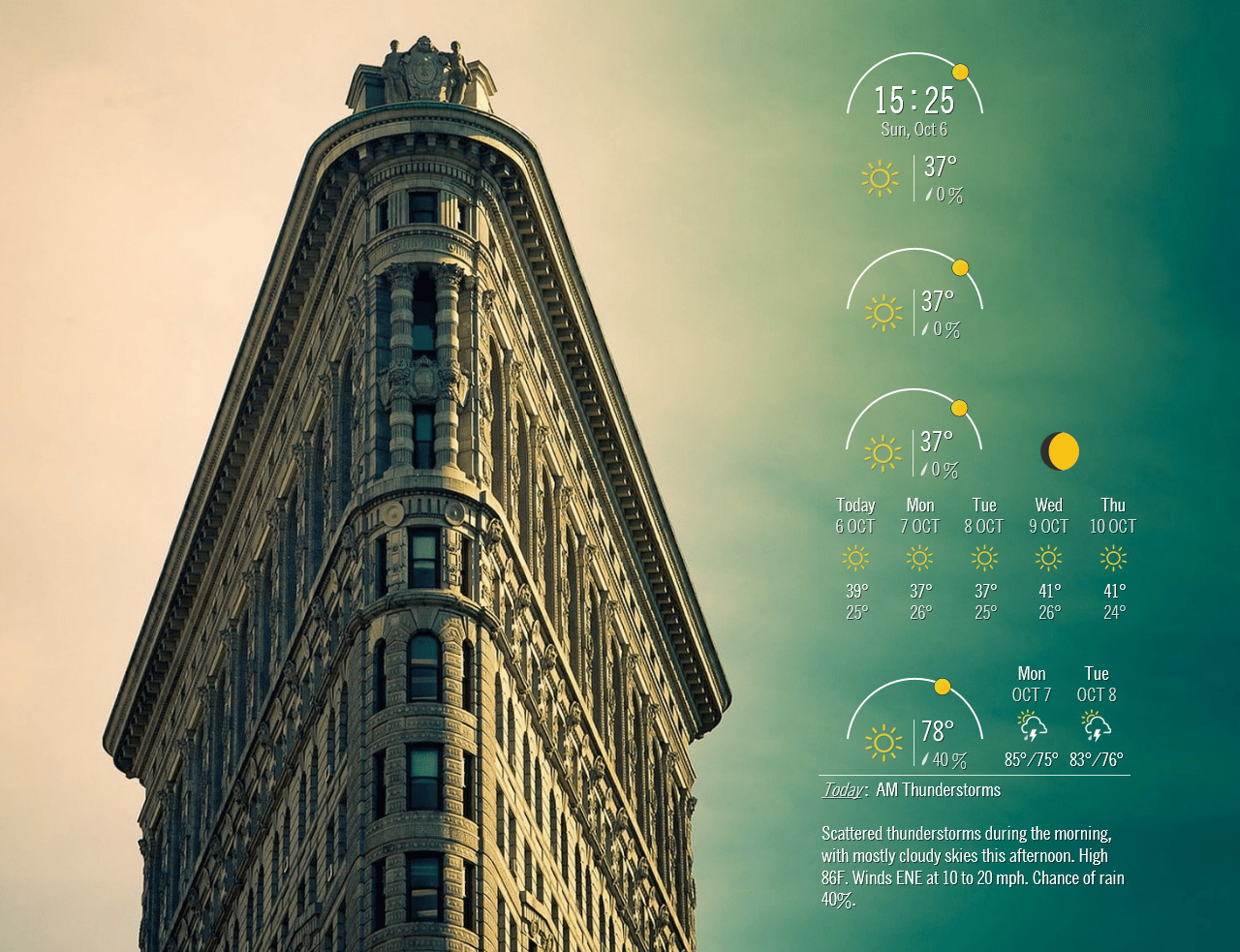 This attractive clock Rainmeter skin shows you the time and weather in a minimal fashion. The unique feature is the hemisphere that is displayed over the time, which displays the relative position of the sun throughout the day. This is a really fun and mesmerizing feature to show off on your desktop.
2. Soonex Clock
If you are looking for a more detailed yet minimalistic clock skin, Soonex Clock might be the skin you are looking for.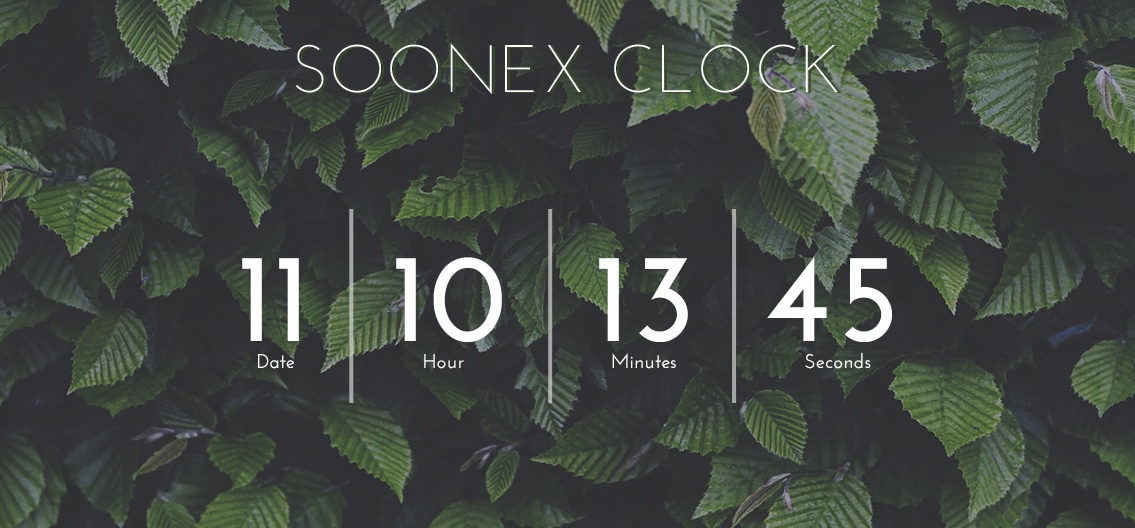 This is a minimalistic clock that shows you the time and date in sharp white fonts. This looks best when used in large fonts upon deeper background. The users who just want a glance at the time will benefit from this gorgeous skin at their disposal.
3. Exmouth Black
If you want something more striking, you can check out the Exmouth Black Rainmeter skin. This comes with the added benefit of displaying the weather as well, so you can be prepared while going out in rain/snow.

The font used is the main highlight of the skin, as the calligraphy font is aesthetically and visually pleasing to the eyes. The slant produces a handwritten effect, which makes this skin stand out than others. This will look exceptionally well when used in large fonts, over a plain background.
4. La Compagnie des Ombres
If you are looking for a skin that will display date alongside the time, you are looking for La Compagnie des Ombres.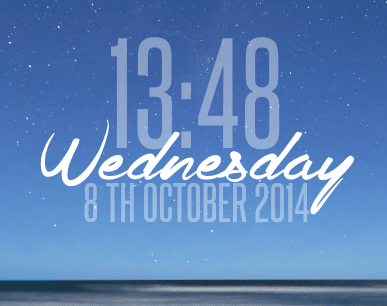 You will find that the day and date are written in prose format below the time. This will be helpful when you are searching for this info, but do not want to go to your taskbar and open your calendar for the same. You can pair it with futuristic wallpapers for a truly unique effect.
Download La Compagnie des Ombres.
5. Laro
If you prefer a neat and clean desktop background, you can check out Laro. This is a really beautiful Rainmeter skin for displaying time and date in a minimal fashion, so you can work distraction free.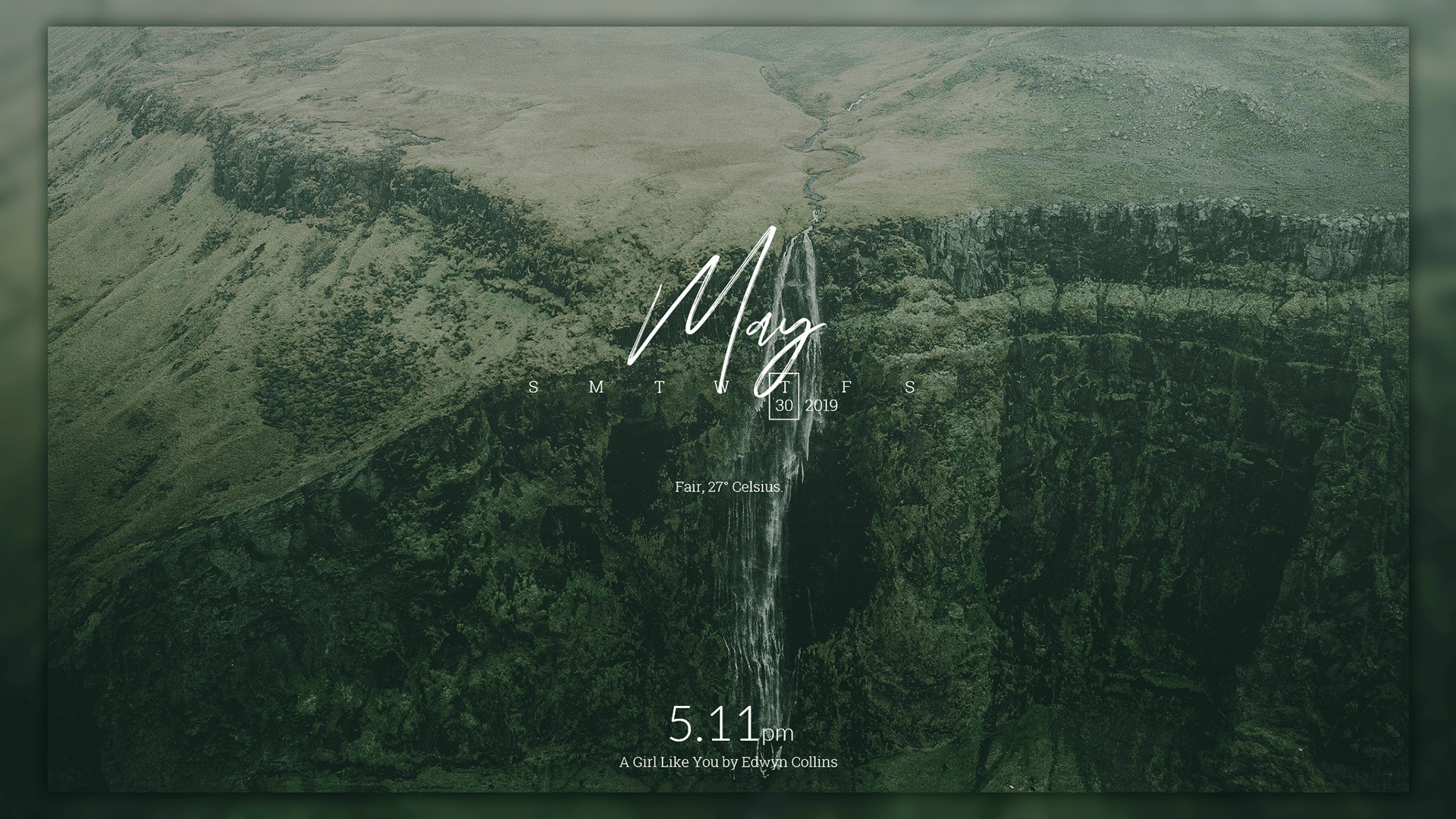 When paired with a deep colored or an interesting futuristic wallpaper, what you get is the miniature calendar with the month written in large handwriting font, with the day and date along with the year marked just below it. At the very bottom, you find a minimal clock with the now playing music written just below it. You also get a minimal weather widget in the center.
6. Elegance 2
The update to another popular skin Elegance (download), Elegance 2 is the elaborate and stripped down version.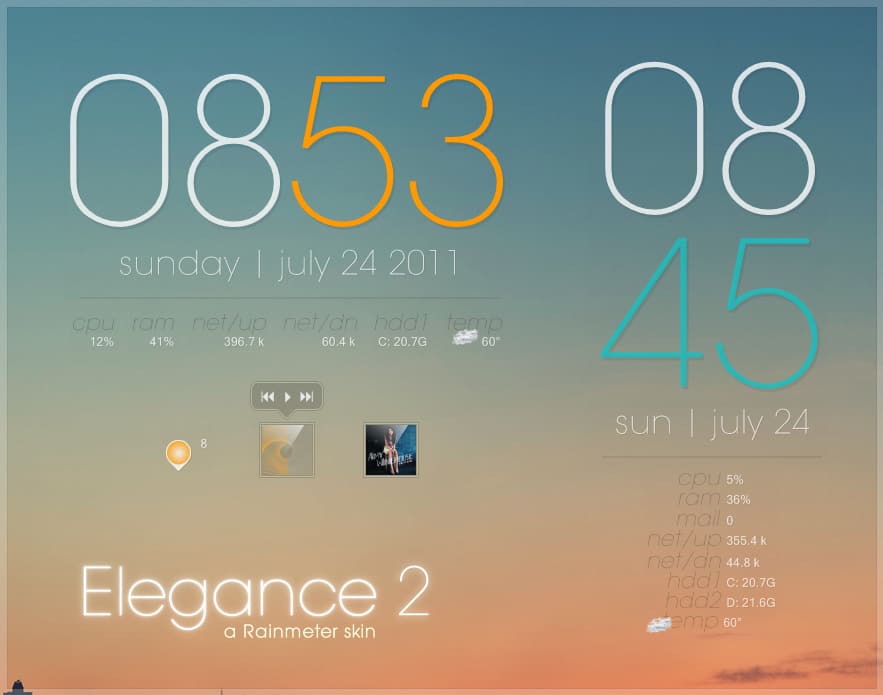 This popular Rainmeter skin is a simple, clean and easy to read skin that can appeal to a lot of users. The slim font and the minimal design makes it a good companion for many different genres of wallpapers and other Rainmeter skins.
7. Dresses
Keeping true to minimal themes, Dresses is a really simple clock Rainmeter skin.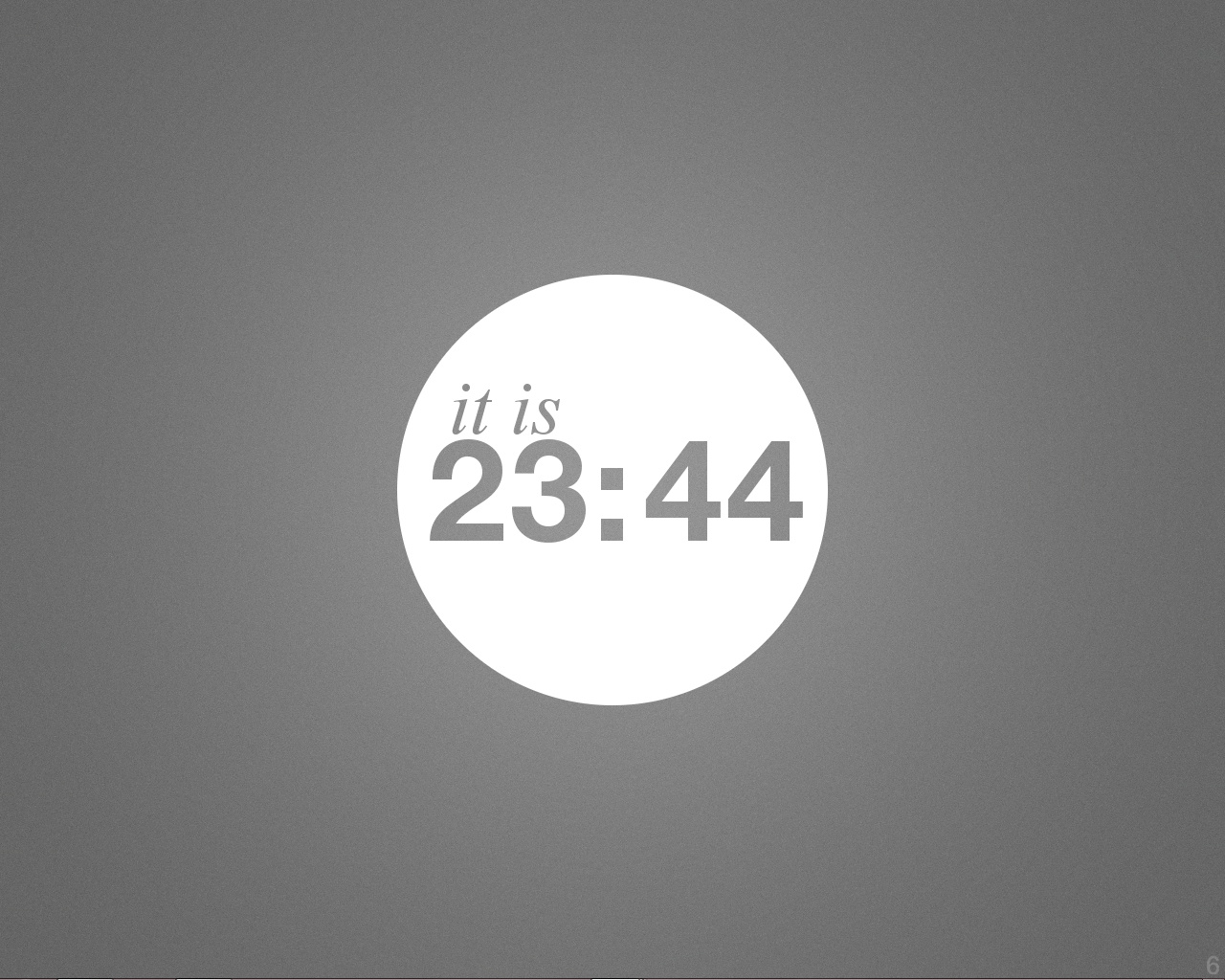 What you get is the text "it is" followed by the time in a transparent manner. This goes really well with any plain wallpaper, and can also be paired with other skins.
8. Textime
If you are looking for something more innovative and fun, you can check out Textime.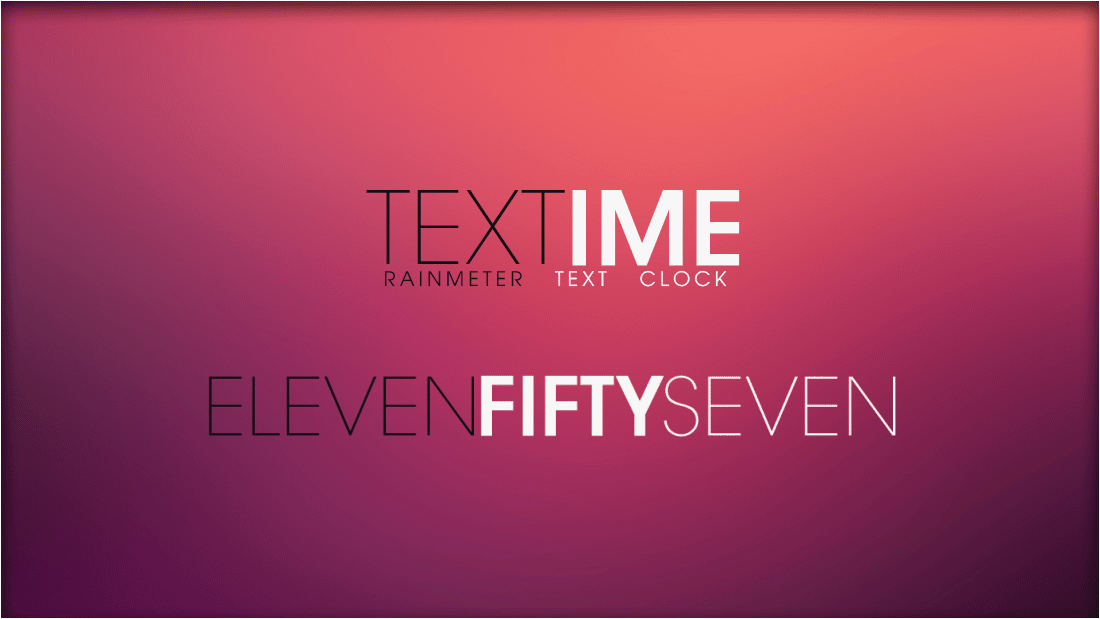 As the name suggests, with Textime, you get the time displayed in prose format. The black and white font makes it stand out against plain wallpapers, and if you feel creative, you can also pair it with other prose based skins for a unique look. Because it hasn't been updated in a while, you may find this skin occasionally choppy, but we found no such issues with it.
Check How The Themes Looks And How To Install Them!
Wrapping Up
So there you have it. This was a list of the best Rainmeter skins from various genres. Now that you are spoilt for choice, tell us in the comments which skins you chose for your desktop.