Booting is one of the most important processes to start the computer. But as user reports, sometimes they are unable to start their computer because they could not exit the BIOS. This BIOS issue might cause a very serious problem for your computer.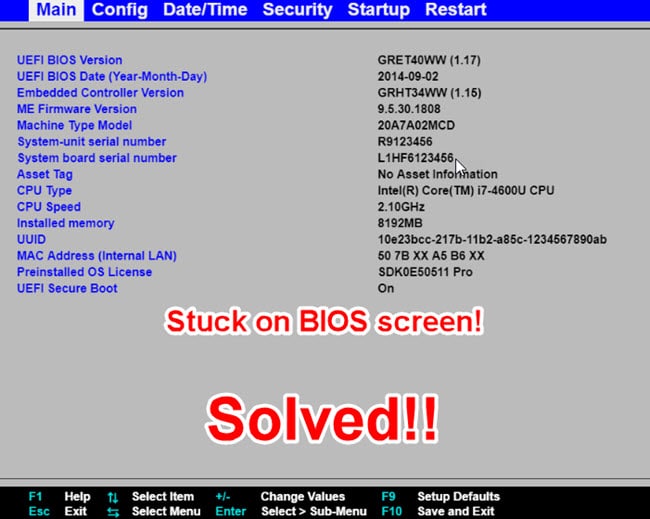 When you cannot exit from the BIOS screen, It means your computer won't boot past BIOS. If you got encountered with the same problem, keep on reading this article. There are few effective solutions provided below that might work for you to solve the issue.
How To Fix 'Computer Won't Boot Past BIOS'?
Your computer might have some hardware problem or system failure that can stop your computer from booting properly. In some instances, a failed installation of Windows update can affect your computer and it appears with a booting error on restart. Try these solutions which might be effective to repair your computer's booting successfully.
Solution 1: Check For Damaged Components
If your computer refuses to boot up, it doesn't always mean that you have some internal issues or software configuration problems. It can also happen due to some damaged hardware like RAM or hard disk. These components are very crucial to run the system. Any mishap to these hardware components can result in your computer stuck on BIOS screen.
In most of the cases, the hard disk is the culprit behind this problem. You should check for any damage to your hard drive physically. If there is no problem in your hard disk, go to the BIOS setting and check if the boot source shows the hard disk available on the list.
You also need to check that the RAM and the hard drive are connected properly to the motherboard and the power supply is uninterrupted. Because when a computer starts up, these things are the primary components required for booting.
If your PC warns with a beep sound while entering the BIOS, it indicates that your RAM or other hardware is not properly working. You should remove your RAM and try to boot up your PC, or you can try changing the memory slot of RAM.
Click here to know more about the Computer beep codes.
If there is nothing wrong with these components, apply the next solutions.
Solution 2: Detach External Drives
Sometimes external hard drive or flash drive can cause an issue with boot up. If you have connected any external storage space with your computer, your PC might start booting from the external drive.
You should disconnect all external storage connected to your PC, such as external hard drive or flash drive. Then boot your PC and check if the problem continues.
Solution 3: Change BIOS Settings To Default
There might be some errors in the BIOS settings which are causing your boot error. You should change your BIOS settings to default to remove the error.
Reset your BIOS by following the steps below:
On the BIOS screen, go to the Restart tab.
Click on the Load Setup Defaults option and enable it.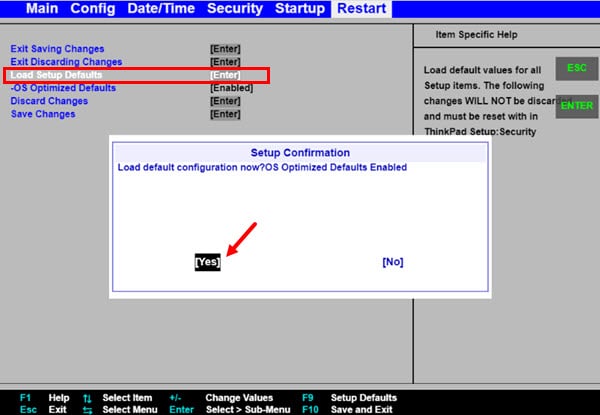 Now, your BIOS settings are changed to default values.
Save and Exit the BIOS.
Solution 4: Check The Battery
Some users reported that the faulty battery was causing their computer won't boot past BIOS. So, you should check if your problem resolves with the battery removal. Locate the battery on your motherboard and remove it carefully. Then try to boot your PC without the battery.
Your PC can not save the BIOS settings when there is no battery available and automatically returns to the default state.
If your problem is now resolved after removing the battery, then you should replace the battery with a new one.
Solution 5: Change The BIOS Settings
A little misconfiguration in the BIOS settings might occur an error while booting up your computer. Many users reported that their problem resolved after following this solution. If your problem continues, try these steps provided below:
You need to enter BIOS in order to change the settings.
Go to the Security option.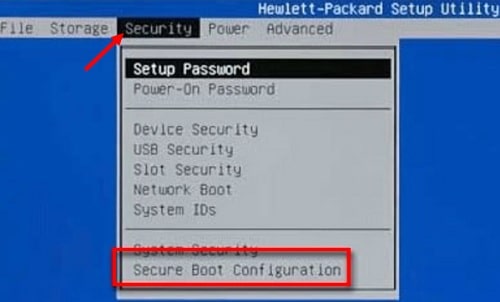 Select the Secure boot Configuration option.
Now disable this Secure Boot option if already enabled.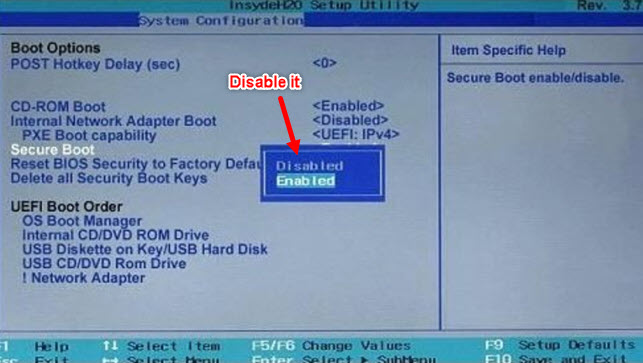 Save changes and restart your PC.
Open the BIOS again.
Go to the Boot section and disable the Fastboot option.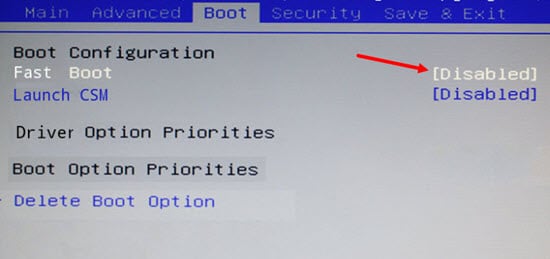 There is another option named CSM (Compatibility Support Module). Enable this option.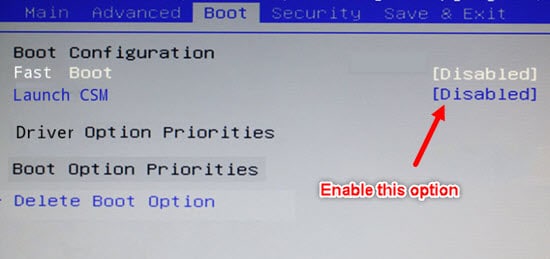 Now save changes and restart your computer again.
Now your problem should be removed.
Solution 6: Perform System Restore Or Startup Repair
System restore helps you to return your computer to the previous restore point when it was working properly. This process might resolve your problem by removing the recent changes on your computer. Read here how to perform the system restore easily.
Solution 7: Reinstall Windows OS
Another possible way of removing this error from your computer is reinstalling the Windows Operating System. Read how to fix Windows 10 stuck on loading screen error by reinstalling the Windows OS when your computer won't boot past BIOS.
Conclusion
Now you know a little more about when your computer won't boot past BIOS and what to do if this error happens. If you found these solutions helpful, let us know by commenting below. If you have another query regarding the computer stuck on BIOS screen, feel free to ask here.