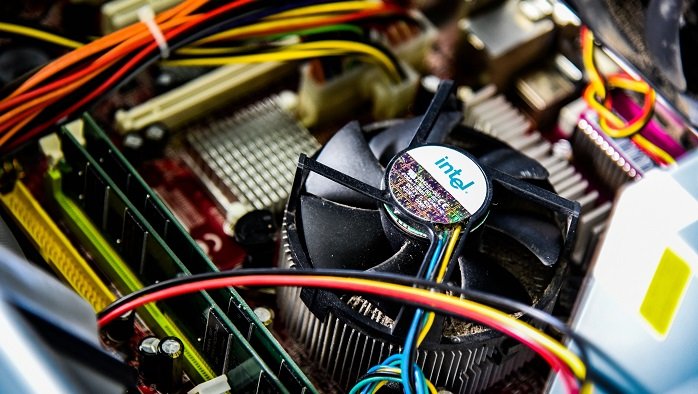 Have you got the error message "Your Computer is running low on resources" while logging in to your Windows PC? You are not alone; many users have reported about the news. This error creates a loop that forces you to land on the same page again and again. But don't worry. We have got your back!
Our team have researched a lot and found some real-time fixes for getting rid of this error. You might know, when this error hits your system, you got stuck with an "Ok" button only. You can't even access the signed in accounts on your PC. So, it's time you discard the error and get your dear Computer in the working mode again.
Why "System Is Running Low On Resources" Issue Occurs?
We have come across several reasons, responsible for triggering this issue. But there are a few major causes that definitely leads you to the error message. Here is the complete overview.
Uneven RAM Allocations
If multiple users are active on your PC, then you are more likely to get this system error message. When more than one user signs in and out without even giving your PC proper time to restart, your system starts lagging.
Your OS allocates RAM for each signed in account, so it's obvious the allocations will be uneven. You can only force a shout down to get rid of the error in this situation.
Windows 10 Update
Not only the RAM allocations but also a lousy update has caused the error message for many users. Microsoft also has a semi-acceptance of this matter. That's why a new update was released just after the report of this issue.
Corrupted System Files
We have already talked about multiple logging in a system. On the same page, if any of your users have a corrupted system file associated with the corresponding account, then you will obviously get the error message.
You are well aware of the causes now. Let's have a look at the fixes next.
How To Fix "Your Computer Is Running Low On Resources So No New Users Can Sign In"?
Depending upon the causes our experts' have brought out some fantastic fixes for this issue. Scroll down to know it all.
Solution 1: Power Down Manually
When you are stuck on the single screen with the error message, try to power off your system. Press the power button until your computer shuts down. Once you have forced the shutdown, you can use it normally again.
But many people have said that if you restart the Computer instantly, it will again take you to the error page. So, better give it a few minutes after the shutdown and restart.
You need to keep in mind that, this is not a permanent solution for the "system is running low on resources" error message. It temporarily lets you access your PC. But the error may pop up again any day. So, it's better to take the precautions by performing the following solutions one by one.
Solution 2: Complete The Pending Updates
If you are one of them who have installed the last broken update of Windows 10 and then facing the error, then we suggest you check for new updates. The broken update makes your system believe that the resources are not enough to run your PC. That's why you face this error.
But the good news is, Microsoft has recently rolled out the new updates, so if you complete all the pending updates, you are more likely to conquer the issue. How to do it? Check below.
At first, press the Windows logo key and "R" button at a time to open the Run box
Next, type "ms-settings:windowsupdate" and hit enter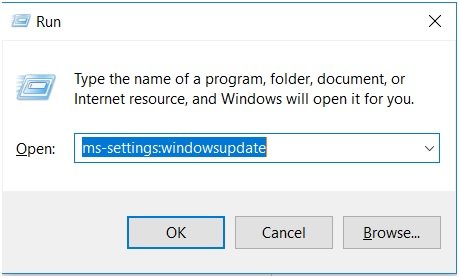 Now, go to "Settings" and open the "Windows Update" tab
After that, follow the on-screen instructions to complete the pending updates
Your system will ask you for a restart after each update gets installed
Once you are done with all, perform a final restart, and see if the issue is still there. If yes, then follow the next solution.
Solution 3: Perform SFC or DISM Scans
If the error is occurring again and again, then there must be an issue with your system files. So, you need to run the SFC scan and DISM scan in this situation. Many users have fixed the problem just by doing these two. Follow the below steps to complete the process.
At first, press the Windows logo key and "R" button at a time
Then Run dialog box will be opened, type "cmd" there and press Ctrl + Shift + Enter at the same time
Now the elevated Command Prompt will be displayed
Once, the User Account Control is visible in the screen, hit the "Yes" button for granting all administrative privileges
Next, type "sfc /scannow" in the elevated command prompt and hit the enter button to initiate the process of System File checking

Once you are done, check for the error if it is still there, run DISM scan by performing the following steps.
For DISM scan open the elevated Command Prompt first
Next type "DISM.exe /Online /Cleanup-image /Restorehealth" there
Once the scanning process is done, restart your PC. The issue must get resolved now.
Wrapping Up
Guys, perform all the solutions and corresponding steps one by one. If you have any doubt while performing the troubleshooting process, get in touch with us. Furthermore, reach our experts for any query by dropping a comment in the below box. We will revert within absolutely no time!