To run dual applications in between running games, or optimize the gaming performance, users need game run the game in the windowed mode.
Windowed mode helps users to run some high performance games smoothly with a low end PC.
So, let's find out how to set up Steam launch options in windowed mode.
How To Enable Steam Launch Option In Windowed Mode
Check the procedure to find out how to launch steam games in windowed mode. Follow the solutions:
1.Use Keyboard Shortcut
You can use keyboard shortcuts to open Steam Games in Windowed mode very easily. Follow the steps to do so:
Launch the Game.
Press Alt + Enter from the keyboard simultaneously when the game is running.
2.Change In-Game Settings
To begin, look through the game's in-game options to see whether it has a built-in windowed mode option. Typically, these options are found in the video or graphics settings.
Now to change the particular game settings, follow the given steps:
To launch the specific game you want to run in the windowed mode, go to the Display settings of that game and look for graphic or video settings.
Click on that particular settings and now check if there is any Display mode option.
If yes then click on that option and select windowed from the menu.

Save the changes and re-launch the game.
If this steps do not solve your problem, go to the next solution.
3. Using Steam Launcher
Some games doesn't allow users to toggle between full-screen and windowed mode.
In that case, you have to change it from the Steam launcher.
Here are the steps to do so:
Open the Steam launcher by double clicking on the desktop executable.
After launching Steam, select your game from the left panel.
Right-click on it, select Properties.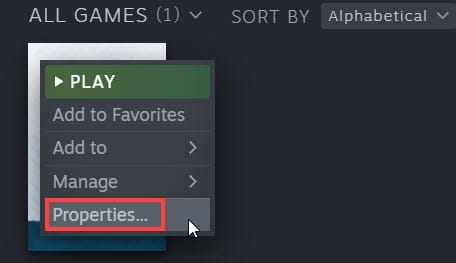 Go to the General Tab.
Click on Set Launch Options.
In the new window, enter the following parameters to launch the game in windowed mode:
windowed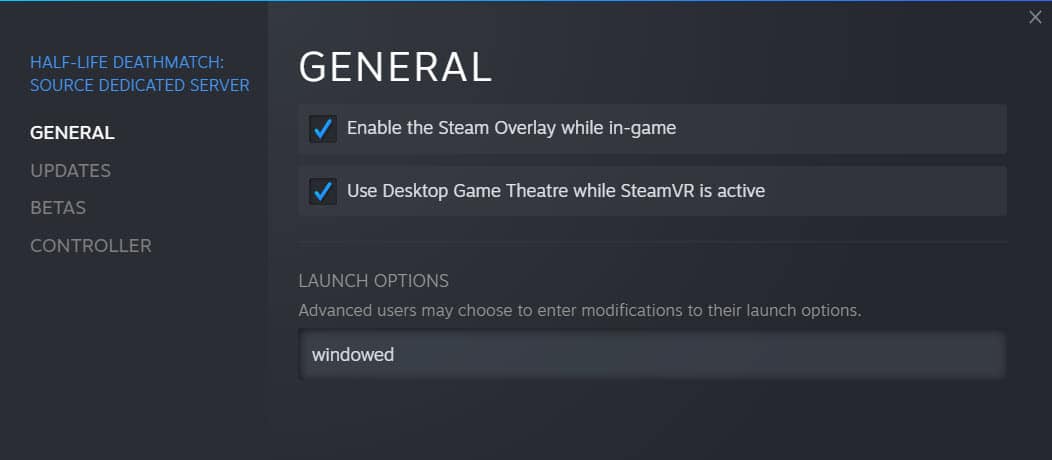 Launch the game and see if it launches in windowed mode or not, if not then try the next parameter in the launch option window again.
windowed-w-1024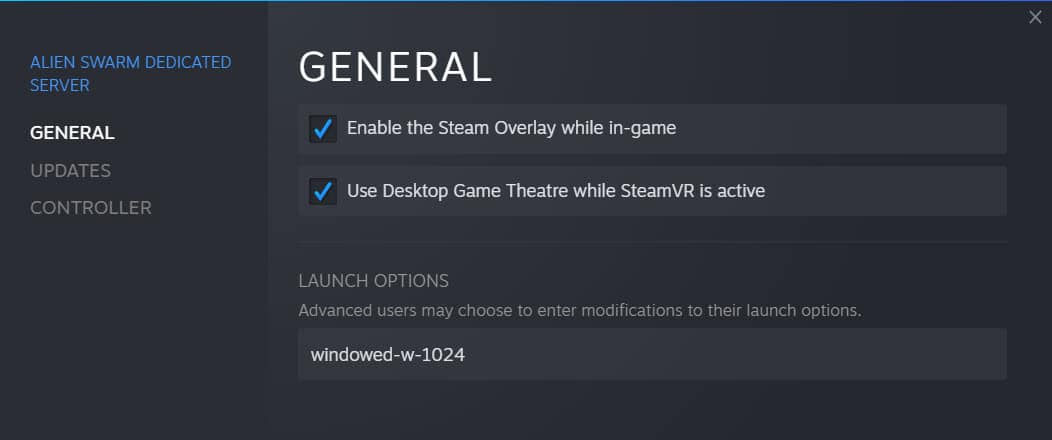 4. Re-assign the Game Launcher
You can also launch a steam game in the windowed mode using the game launcher.
Some users have reported that this method is only applicable to those games which use Source and Goldsrc Engines.
Here is how to set a Steam game to launch in windowed mode using game launcher:
Right-click on the Steam game desktop icon and select Properties.
After opening the window, navigate through to the Shortcut tab to find the Target field.
At the end of this Target field, add the following parameter
"–windowed" at the end.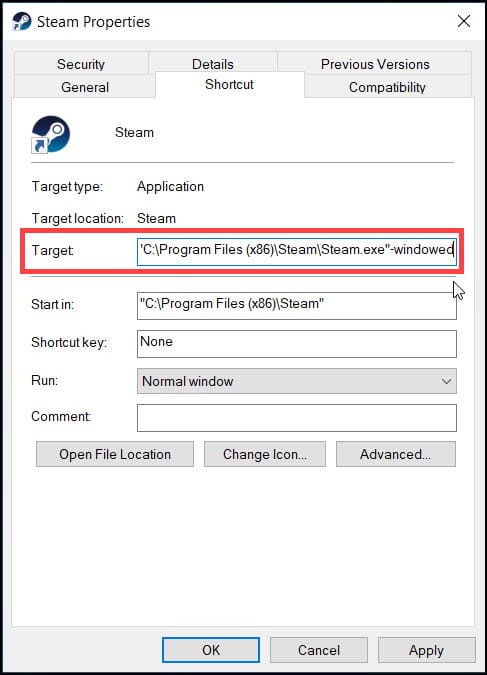 Finally, click on Apply and then Ok.
Conclusion
Hopefully, the above methods helped you to knowhow to set steam launch options in windowed mode.
If you still have queries, then ask us in the comment section.