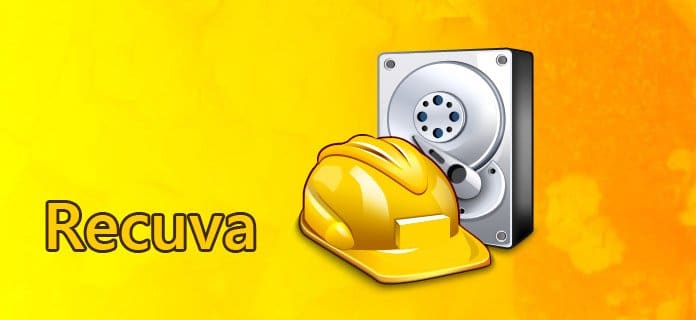 Are you facing problems with your secondary storage system? Nothing to be bothered about, the problem has been solved here.
It may happen that you want to transfer pictures and files from your microSD card or USB storage drives. If Windows explorer suddenly shuts down, it will show error.
When you try to reopen the card, it is likely to display 'format the card' on the screen. The 'Recuva unable to determine filesystem type' software can help you out.
A few groups of individuals can also see messages like 'your card is emptied'. But you don't have its backup so you need a solution very badly.
Well, this message highlights that your card has been corrupted and you have to format it. If you mount it on your smartphone, it may show 'your card is empty'. This is really frustrating.
Let's find out how to use Recuva in the next section-
Recuva Unable To Determine Filesystem Type 
Whether your card is unrecognizable or corrupted, there's a possibility that you get your data back. In case, you want to get deleted files. It can also be retrieved.
Before getting the solution, you must know why it is unable to determine filesystem type.
Some of the reasons include-
USB storage drive was removed without unmounting it
MicroSD card was removed without turning off the device
How To Fix It?
For accomplishing the task of recovering your data, you have to download and install the supporting tool. It helps you in getting back your accidentally deleted files from the card.
Before that, go with 'Quick Format' option and wipe your card. It is advised not to select 'Full Format' or simply 'Format'. With this approach, it enables you to open the card like before.
You can also consider 'USB Image Tool' to backup your corrupted card before opting for quick formatting. It will store the data and helps you in recovering the same.
Once formatted, you can't see any file and folder. But there are files and folders stored in the disk space. And, Recuva can make images of the files to recover them all.
Step-By-Step Process
Start 'Recuva'
Enter the 'Advanced Mode'
Click on 'Options' to open a dialog box
Go to 'Action' tab
Click on 'Scan for non-deleted files'
Select 'Ok'
It will run and find the regular recovery files from the computer in two scan processes. To perform this operation, you can either go with normal or deep scan option.
The chances of recovery will be high if the corrupted card hasn't been used in other devices. If the files are fragmented on microSD card or USB storage drive, it can't be recovered.
Bottom Line
Hope this information has solved your issues and 'Recuva unable to determine filesystem type' software will help you in getting back your data!
For further need and assistance, you are free to comment on the below box with your message.