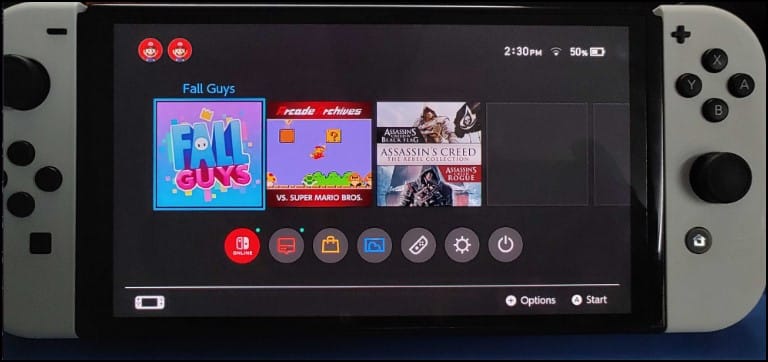 The battery life of the Nintendo Switch controllers is not that great. So, being aware of the battery level of your Nintendo Switch Controller is important.
Before your Nintendo switch controllers run out of battery, here is how you can check it.
Also read: How To Charge The Nintendo Switch Controller?
How To Check Switch Controller Battery?
First, go to the home screen on your Nintendo.
Select "System Settings," scroll down and choose "System."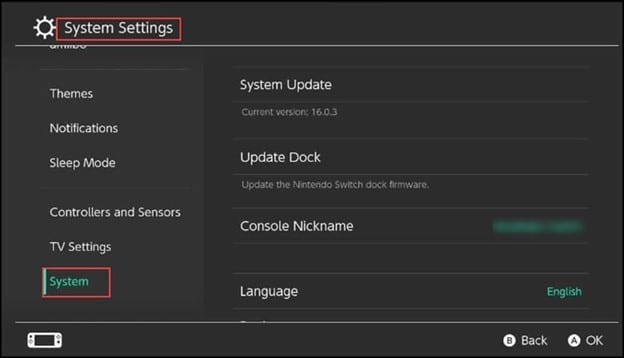 Look at the right panel and then tap on it and turn on the "Console Battery %."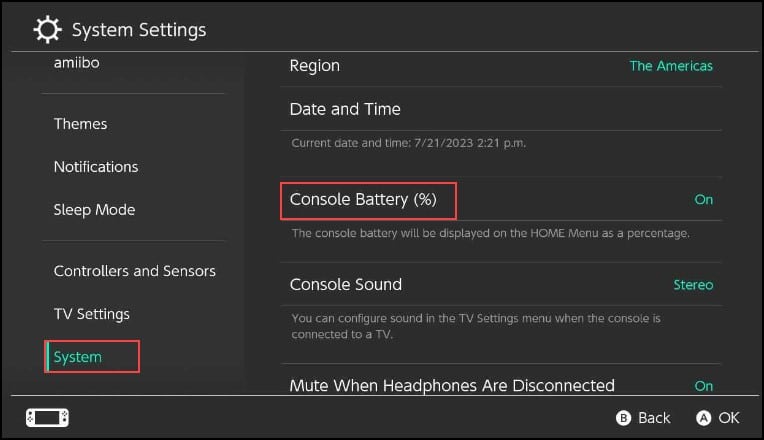 Now, go back to the home screen and check the battery level on your console.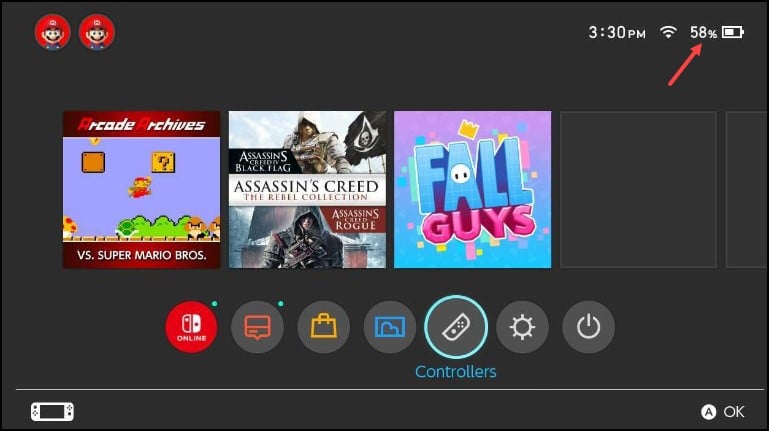 Press the "A" button again to turn on the battery percentage indicator.
How To Check The Battery Life For Each Paired Controller?
There are two effective ways to check a Nintendo Switch's battery level.
Since you don't want to run out of power , it's essential to be aware of the proper way to check the battery life.
Go through these steps to check the battery life for each paired controller.
First, select the "Controllers" icon on the Nintendo home screen.
Soon after, the left panel will display the paired controllers' battery life percentage, including that of the consoles.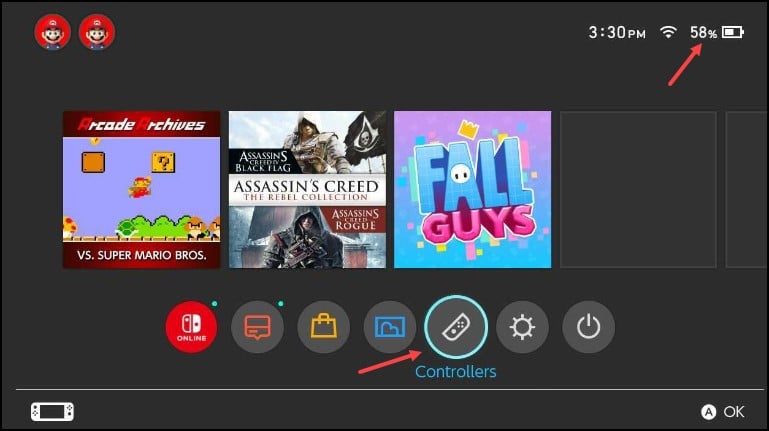 How To Check Joy-Con Battery?
To check the battery levels on your Joy-Cons, follow these simple steps:
Power on the Nintendo Switch console by pressing the power button in the top left corner.
Next, navigate to the home menu and look for the battery icon.
In the top-right corner, you will notice a battery icon.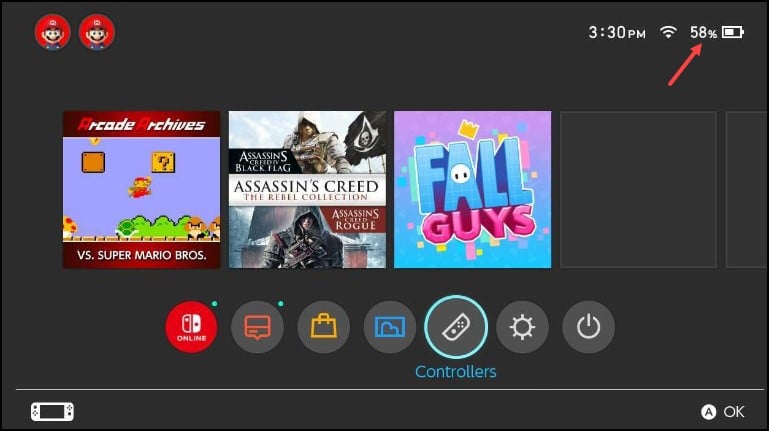 For checking the battery levels on your Joy-Cons, look at the side of your console where the Joy-Cons are attached.
The LED lights on each Joy-Cons indicate the battery level of the Joy-Cons.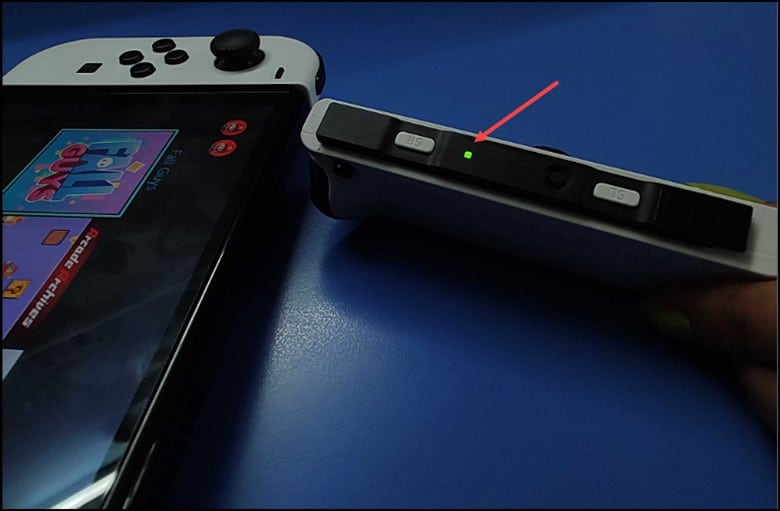 If you notice a blinking light, it indicates low battery levels. For charging, attach them to the Nintendo or charging dock.
Note: The Joy-Con controllers take around 3.5 hours to charge fully if there isn't any power.
How Can I Extend The Battery Life Of My Nintendo Switch?
Nothing is worse than seeing the flash indicator on the screen stating that the battery level is low.
Here are some tips that will help you optimize your Nintendo Switch's battery life in handheld mode.
Use the dark theme
Lower the brightness of the screen
Enable the airplane mode
Put the console to sleep mode
Closure
Now that you have unlocked the secrets of checking the Nintendo Switch's battery life, your gaming adventures will hardly be cut short by the dreaded low battery warning.
So, embrace the joy of endless gaming sessions.