Sometimes, it is seen that your printer starts printing some other colors than the one intended. Many users have reported this on the forums, with questions like 'why is my printer printing red instead of black?' or 'Why are my pictures printing pink/light gray?'
Here I shall discuss how you can easily solve the printer color errors.
Also read: Printer Attention required error solved!
Why Is My Printer Printing Red Instead Of Black? – FIXED!
While there may be many reasons as to why the printer is printing other colors instead of black, the most common cause of this error is that the cartridges have run out of the ink. Usually, the printers follow the CMYK process of color recognition. This means that the printer cartridges are split into four colors – Cyan, Magenta, Yellow, and Black.
When you see some particular tone oversaturating other colors, it is usually because one of the cartridges needs refilling.
Solution 1: Refill Cartridges
You can guess which cartridge needs refilling by observing the output color. If you see the printer printing pink instead of black, the cyan cartridge needs refilling. This is similar for other colors as well.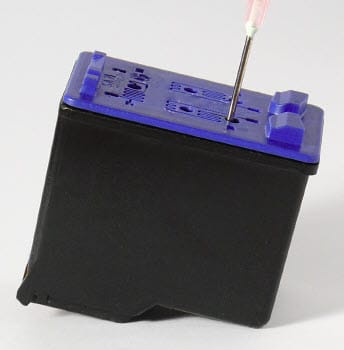 If your printer has an LCD screen, you can use this to check the ink levels. Once you find out which color cartridge needs refilling, refill the color and you will have successfully solved the printer color problems.
Solution 2: Run The Printer Troubleshooter
If cartridge volumes are not an issue, there might be something wrong with the printer which needs to be diagnosed. Luckily, Windows 10 includes a bunch of troubleshooters which can be used to diagnose and troubleshoot a multitude of errors.
In Windows 10, you will find the printer troubleshooter under the following heading:
Settings > Update & Security > Troubleshoot > Printer
You can also use an elevated command prompt to run the troubleshooter with the following command:
msdt.exe /id PrinterDiagnostic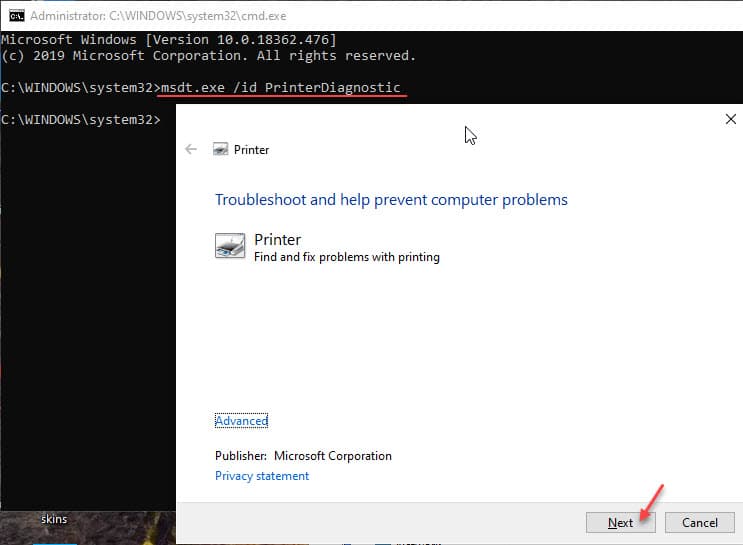 Windows should automatically resolve any errors with your printer, and you should see the printer printing colors appropriately.
Solution 3: Check Printhead Nozzles
If the ink levels are full and you still see printer printing light gray instead of black, there may be something wrong with the nozzles that spray the color onto the paper.
This is a hardware error the solution to which varies from printer to printer. If you feel confident enough, you can check the instruction manuals and attempt a repair yourself. If not, it may be a better idea to call in a technician.
Wrapping Up
So there you have it. Now you know the answer to 'why is my printer printing red instead of black'. Did you find this useful? Comment below if you did, and to discuss further the same. Also, check out this post if you get the Printer port is in use error message.