Connecting your EA profile to Twitch is indeed a smart move. By doing this, you can earn more loot and rewards, which any gamer will appreciate.
Linking your Twitch account to EA and Prime Gaming is relatively easy. In this guide, I will explain how you can do it.
Related: Link Hogwarts Legacy Account To Wizarding World, Twitch, Discord!
What Are The Ways Of Linking Your EA Account To Twitch?
If you link your EA account to Twitch, then you can earn drops for watching Streams.
Doing this will also help you in transferring your progress to both platforms.
Here are the steps to link your EA account to Twitch easily.
If you are still wondering how to link your EA account to Twitch then perform the following steps:
First, you need to go to this website.
Next, sign in to your account with the required credentials and if you are already logged in then you will be sent a confirmation code where authorization of the identity is required.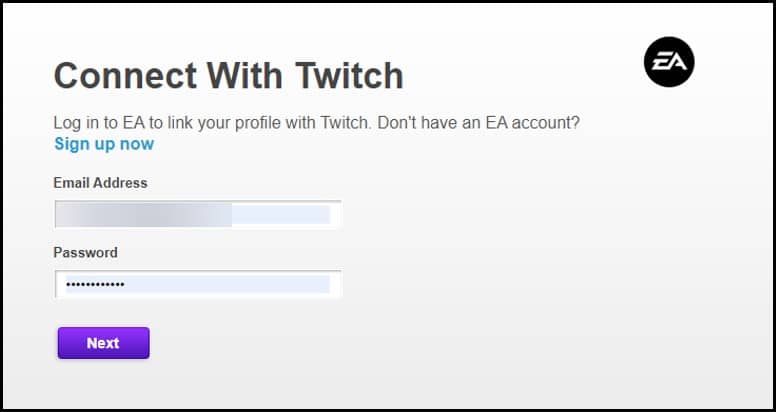 If you are using a security authenticator, then you will receive a special code in your email.
Finally, log in and click on the Continue to link button.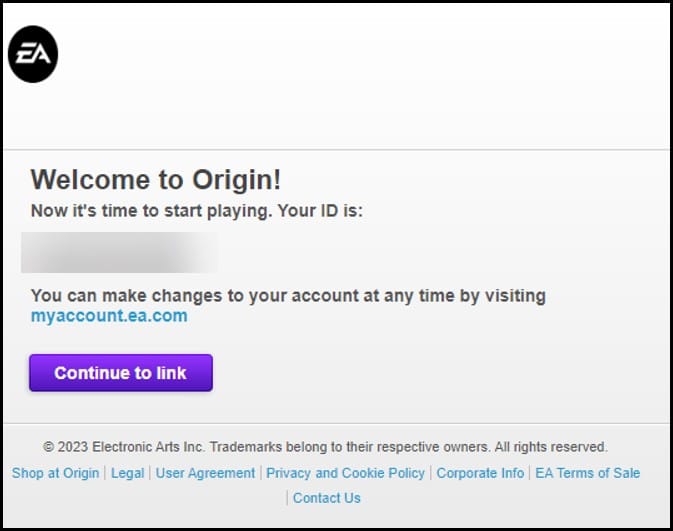 Then click on Yes, link them to link the Accounts, and start the Linking process.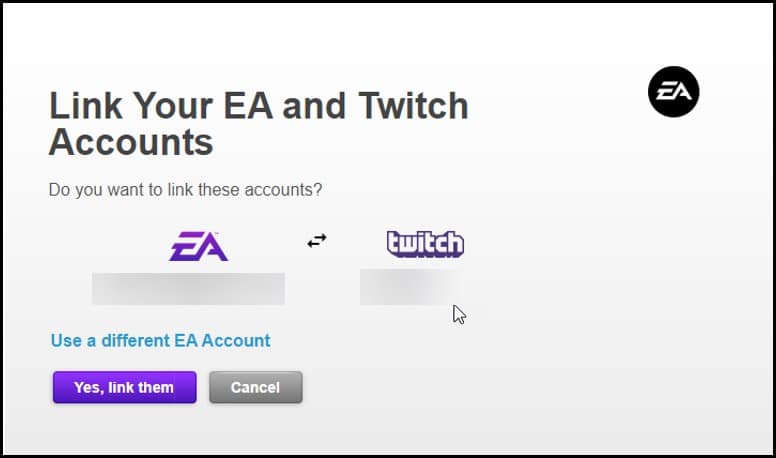 You will receive a confirmation message that the accounts have been linked successfully.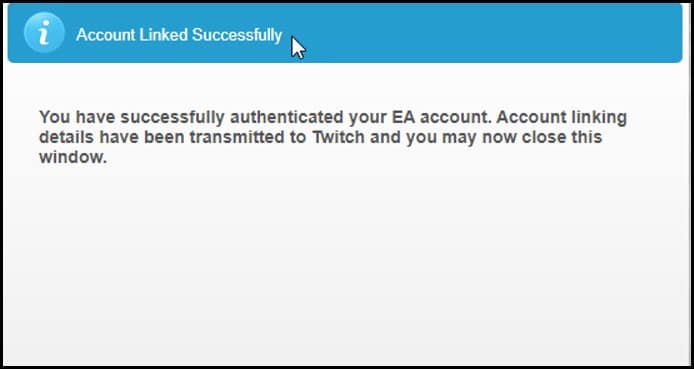 Once you are done performing the above steps open the Connections tab, and you will be able to see Electronic Arts along with the other connections now.
Note: If you are not getting the drops after linking your accounts, then you need to check your connections in the Twitch Settings.
How To Unlink Your Twitch Account?
Unlinking your Twitch Account is easy, and this is how you can do it:
First, you need to go on Twitch tv. Connections.
It is highly likely that you have to log in.
Now, scroll down to other connections and click on Disconnect next to Electronic Arts.
Wrapping Up
By linking your EA account to the platform, you will have to get access to some consumables and some in-game cosmetics like skins.
Twitch regularly hosts events and also exclusive drops for the users.
In case of any further doubts or queries, get in touch with us in the comment section below.
Also, tell us whether you have been able to link the account.