Chrome is probably the best-known browser in the market mostly because of its fast speed and easy to use interface.
But chrome is known to consume a lot of RAM      and you often encounter some annoying technical glitches. But undoubtedly it is the most popular browser available till date.
Nowadays many users are reporting that chrome keeps opening new tabs. A lot of unwanted tabs get opened slowing down the process hence interrupting your browsing experience.
Throughout this article let's explore some handy remedies to get rid of the issue.
Solution 1: Delete Unwanted Apps Or Extensions
Often when you choose to download something from an unreliable source, some apps get automatically installed.
 Sometimes certain extensions can give you an unpleasant experience that causes the browser to keep opening random web pages.
This may happen due to some malware or corrupted installations. Let's see how we can fix the annoying issue following some basic steps:
Step 1: Write Add or Remove Programs in the search bar hit the Enter button.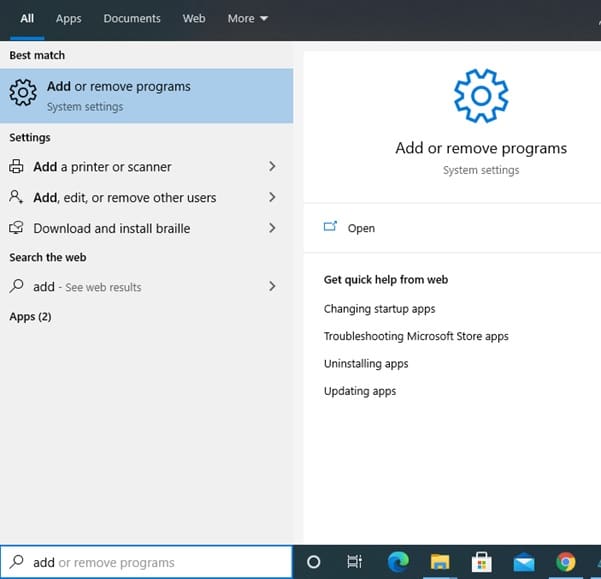 Step 2: Now click on the icon Typing Add or Remove Programs and identify any suspicious application that was not added by you.
Step 3: Now click on them and proceed to uninstall.
Step 4: Open Chrome Browser and in the address bar type chrome://extensions/ Search bar Chrome.
Step 5: This will lead to open up the extensions on your chrome browser.
Step 6: Press Remove if you find an unwanted extension that you did not add.
Step 7: the most hazards are caused by VPN or Proxy extensions. Remove them as soon as you find any of them.
Thus, you will be sure that no unnecessary app or extension is causing the problem.
Solution 2: Adjust Search Settings
The Search Settings are configured to open a new tab each time you search for something. This creates embarrassing moments, and, in this workaround, we will disable this setting and try to resolve the issue.
This can be quite annoying in most cases and this step, we will be disabling this setting.
 Step 1: First of all, open the Chrome browser and type anything in the search bar. Then press enter.
Step 2: Now open the Settings option and click on Search Settings.
Step 3: After that, scroll down and uncheck the Open The New Tab Page Box.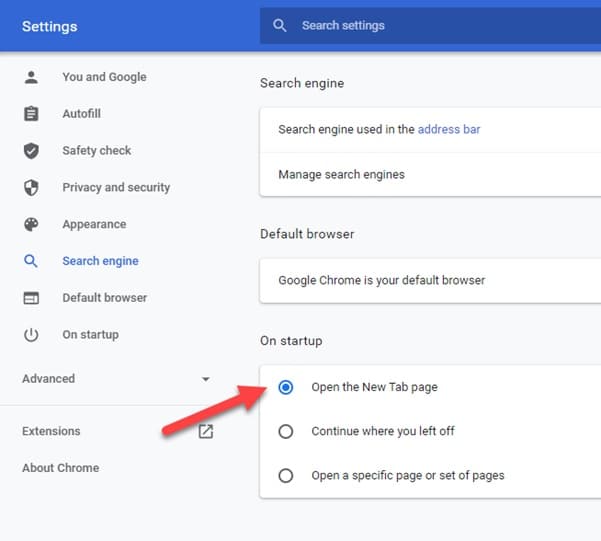 Hope this will resolve the problem but make sure to check if the issue persists.
Solution 3: Remove Any Malware From The System
Sometimes some mind of Malware often gets automatically installed when you choose to download something. This happens when you choose to download from any unreliable source.
 So, we suggest following the provided steps to scan the computer thoroughly for any Chrome related malware and remove it at once from your system.
Step 1: Go to the menu option on the top right corner and select Settings. From there open Advanced setting expander.
Step 2: Now, scroll to choose Reset and Clean-up section and press the Clean-up computer option.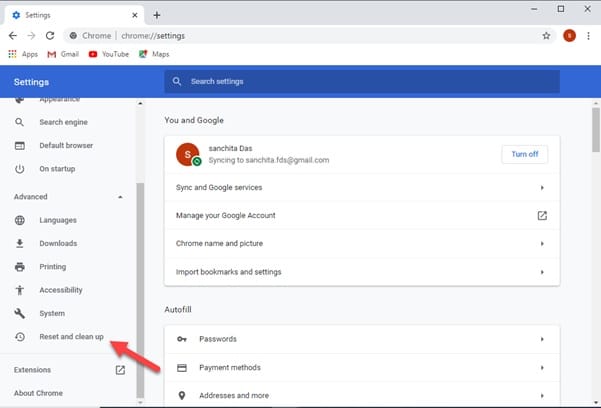 Step 3: Now, choose to Find Harmful Software. This will enable Chrome to run an automatic scan for your PC for any malware related to it. This will automatically remove it from your system.
Solution 4: Disable Apps Or Extensions Running In The Background
Many things can trigger the issue when chrome keeps opening new tabs.
When you somehow allow certain apps or extensions to run in the background, they give you important notifications even when the Chrome app is closed.
This might create the problem and so we recommend you disable all those apps and extensions from running in the background. Let's follow the steps to do it:
Step 1: Visit Chrome and press the Menu icon on the top right corner. Then go to the Settings option.
Step 2: Now, from the settings option, scroll down, and select Advanced.
Step 3: From there once again scroll down to select the System Section. Now, disable the Continue Running Background Apps when Google Chrome is the Closed option.
Now, this will restrict the Chrome extensions and other associated apps from running in the background.
Solution 5: Uninstall and Reinstall Chrome
If no other option has worked, apply this procedure to uninstall and reinstall the browser.
Sometimes your browser may be suffering from some corruption and creating annoyance when your browser keeps opening random web pages.
Through this process, we are going to completely uninstall Chrome from the system and then reinstall it.
Step 1: Open the search bar and type Add or remove program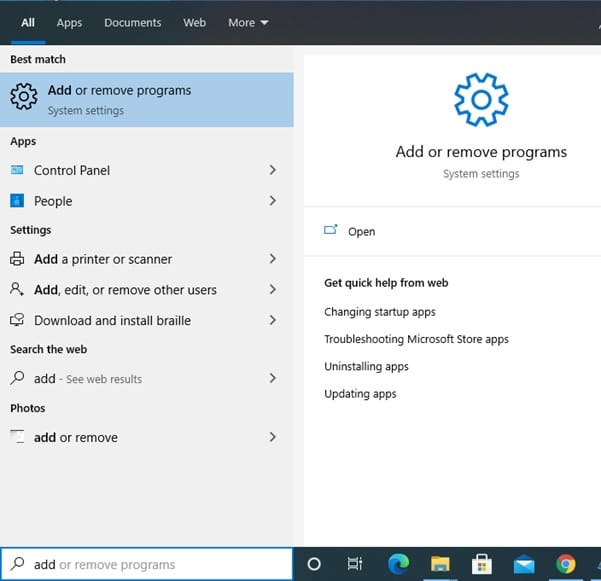 Step 2: Select the icon Typing Add or Remove Programs in the search bar.
Step 3: Now, navigate to find Google Chrome in the displayed list of the applications. Click on it and press to uninstall.
Step 4: After that, proceed to download Chrome again and re-install the browser. Hope after you accomplish the whole procedure, your problem will be solved.
Closing Words
So, I hope you are able to find the answer to – why is google chrome opening new windows for everything by now.
For any related queries feel free to communicate us by commenting in the section provided below. We look forward to hearing back from you.