NordVPN is a popular VPN service that offers a wide variety of features, including strong encryption, a large network of servers, and a strict no-logs policy.
However, if you decide to cancel the NordVPN subscription, read through this article to know how to cancel the NordVPN subscription.
Cancel NordVPN Subscription Process
Follow the steps explained below to cancel the NordVPN subscription
1) Cancel Your NordVPN Subscription From Your Web Browser
If you want to cancel your NordVPN subscription, NordPass, NordLocker, or bundle subscription services, follow these steps: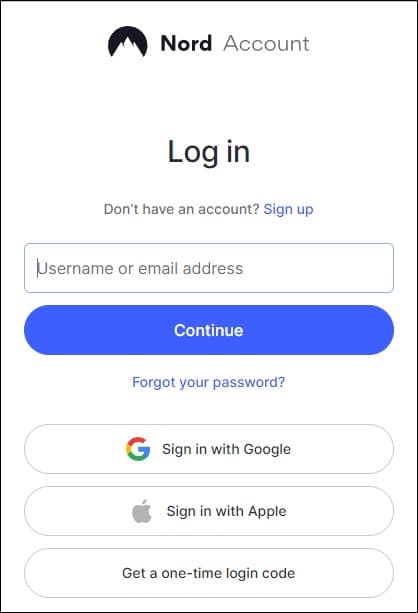 Make sure to sign in using your correct username and password.
Go to the Billing section.
From the Billing section, click on the Subscriptions tab.
Next, select Manage beside Auto-Renewal.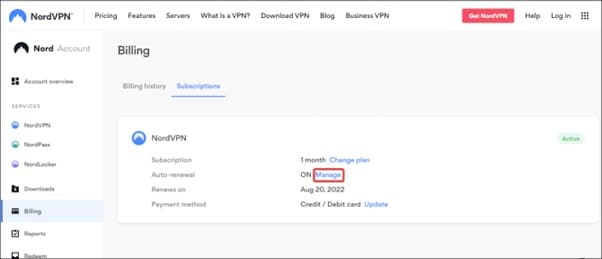 Select the Cancel auto-renewal option.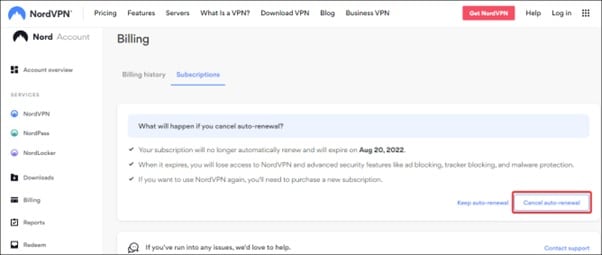 This will successfully cancel the NordVPN subscription. You should receive a confirmation via email for this.
2) Cancel A NordVPN Subscription On Android
If you are signed in to your NordVPN account via Google Play Store, here is how to cancel the NordVPN subscription:
Open Google Play & log in to your Google Account.
Tap on the profile icon.
Go to the Payments & Subscriptions section.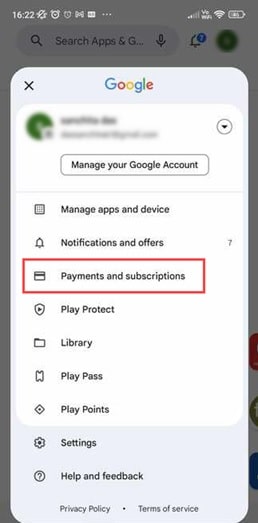 Next, tap on Subscriptions.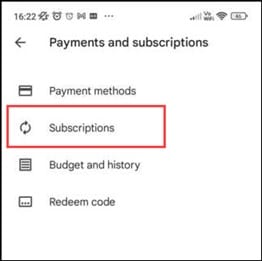 Select the NordVPN app and click on Cancel subscription.
Choose the reason why you want to cancel the subscription and press Continue.
3) Cancel NordVPN subscription on iOS
Follow these steps to terminate your NordVPN subscription purchased through the App Store:
Open your iPhone Settings.
Tap on the profile icon and select Subscriptions.
Select NordVPN and tap on the Cancel subscription option.
4) Cancel NordVPN Subscription on Mac
Follow the steps given below to cancel your NordVPN subscription on Mac:
Open the App Store. Click on your name and sign in.
Go to Account Settings > Subscriptions > Manage.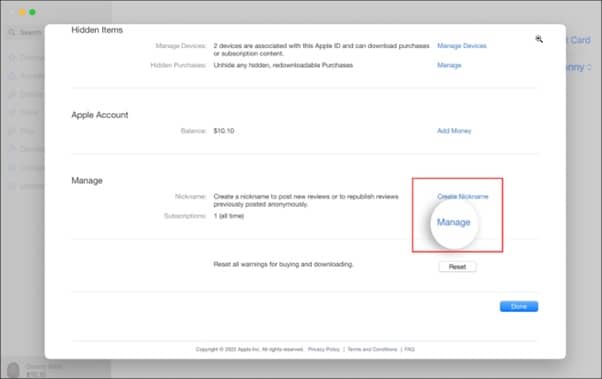 Click on Edit next to the NordVPN subscription. Then choose Cancel subscription.
How to Request For a NordVPN Refund?
You can cancel the automatic NordVPN subscription renewal and also ask for a refund.
But before that, make sure you check the following:
You are within a 30-day money period.
You have not purchased through any retailer or made the payments using gift or prepaid cards.
You have not violated the Nord account's terms of use.
Now follow the steps to ask for a refund for your NordVPN subscription:
Open your web browser and visit com.
Contact through the Help Center or Email.
Follow the onscreen instructions to finish the procedure.
Once your refund is confirmed, the amount should be credited to your specific bank account within 5 to 10 working days.
Frequently Asked Questions [FAQs]
What happens when I cancel a NordVPN subscription?
When you cancel your NordVPN subscription, your Nord account will get downgraded to the free version, but you will be allowed to use the VPN service until the billing period ends.
What is the longest NordVPN subscription?
The longest NordVPN subscription period is for two years.
Can I cancel my NordVPN subscription after a month?
NordVPN gives a 30-day free trial period to try and check the service. You can cancel your NordVPN subscription after 30 days of using the service, but then you will not get the money-back guarantee.
Wrapping Up
So, that was how to cancel a NordVPN subscription.
If you have any further doubts or queries, ask us in the comments section below, and we shall revert soon with answers.