The perfect companion to a music lover is a good jukebox software, which can easily manage and play a ton of music files effortlessly. If you have an enormous collection of music files stored on your computer, here is a list of the best free jukebox software for Windows 10.
Free Jukebox Software For PC!
There are many jukebox applications available on the internet. However, not all of them may suit your needs as each of them have a different set of features appealing to a different category of users. Let us take a deeper look into some of the best jukebox programs available for Windows 10 PC.
1.    MediaMonkey Media Manager
MediaMonkey is one of the most popular Media jukebox applications available for Windows, and that is for a reason. It is undeniably one of the best applications that you can use for managing your media files. With advanced editing features and music effects, you will find all your jukebox feature requirements taken care of easily.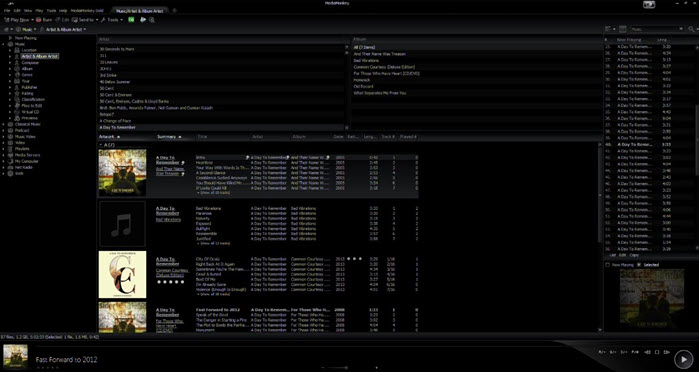 Some of the features that you will find really interesting in MediaMonkey are:
MediaMonkey Media Manager automatically downloads album art and lyrics that will be displayed when you play a song.
The playlist manager allows you to manage and mix more than 10000 local songs.
The built in CD ripper and media converter allows you to encode a variety of music files like mp3, ogg, flac, avi, etc.
You can look for new podcasts and music files using the media downloader feature.
Share your music with your TV, DVD player or other devices on UPnP or DLNA devices.
Download MediaMonkey Media Manager.
2.    ZenPoint DigitalCenter
A jukebox software with a ton of features, ZenPoint DigitalCenter may be the only app you need to manage your local music files. It is one of the best media managing applications, allowing you to listen to your music, videos, online radios, podcasts, songs, etc.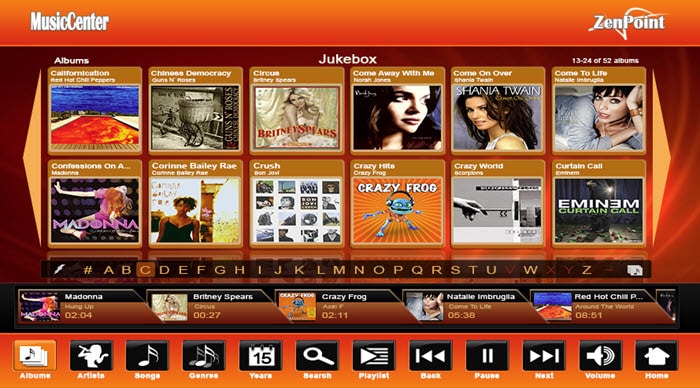 Some standout features include:
Quick and easy navigation through your local and online playlists and media files.
Organize your music and movies automatically, or into distinct categories according to your choice.
A dedicated Karaoke Center, which allows you to search for karaoke song to which you can sing along.
A ton of customization features including skins and themes allows you to change the look of the application to how you see fit.
There are many AI features as well to enhance the usability of the application like a party mode, remote control, CD ripping, multiple language support.
Note: You can try ZenPoint for free for 7 days, post which single license costs $39 per CPU.
Download ZenPoint DigitalCenter.
3.    Touchjams
Touchjams is a touchscreen jukebox software, with one of the most intuitive user interfaces we have ever seen on a jukebox application. The application was made with touch input in mind, which makes it extremely easy to use with all the options laid out in front.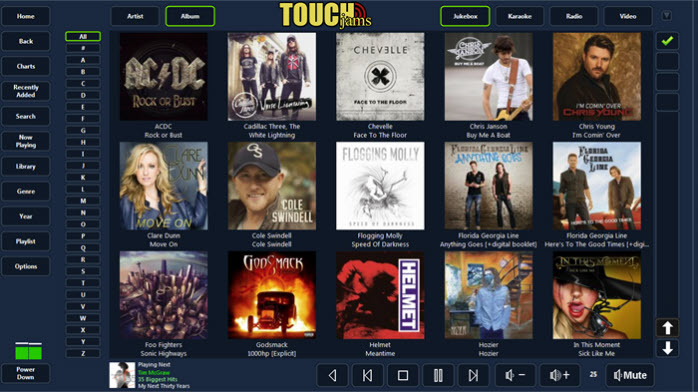 That isn't where the features end, with Touchjams having one of the best media management algorithms for organizing your offline media. Some of the features that you can expect include:
One of the most intuitive and easy to use user interface makes navigating the application fun and quick.
Robust media management, with automatic playlist creation and many distinct categories to organize your music collection.
Online radio makes exploring new songs easier, with support for top charts like Recently added and Top played.
Enriched audio effects like cross fader and 10-band equalizer.
Multiple monitor support makes controlling the user interface easier, with the ability to switch different components over to the 2nd
Customization features allow you to design the software to fit your preferences.
Note: You can try Touchjams for free for 10 days, post which single license costs $49.95 per user.
4.    Jukeblaster
Jukeblaster is also a touchscreen jukebox software, with a comprehensive set of tools and utilities available for enhancing the music experience. The Home jukebox has one of the easiest user interfaces, making it extremely useful for beginners who are looking for an application to enhance their music experience.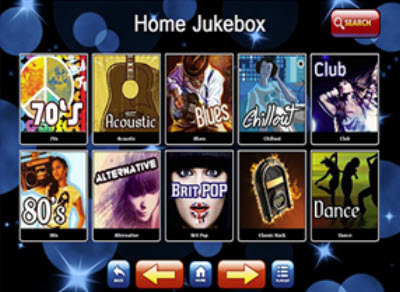 The free jukebox software can be customized to look however you see fit, with a ton of skins and themes available for the app. You can also control the app using the android application, allowing you to control your jukebox volume and other settings like power remotely over the wireless network.
5.    ETOUCH Jukebox
ETOUCH is a slightly less popular jukebox software. However, that does not take away from the fact that this jukebox software is feature packed. There are various organization methods used to manage your playlists. The advanced search features allow you to search for any track that you want, or search using filters like album or artist.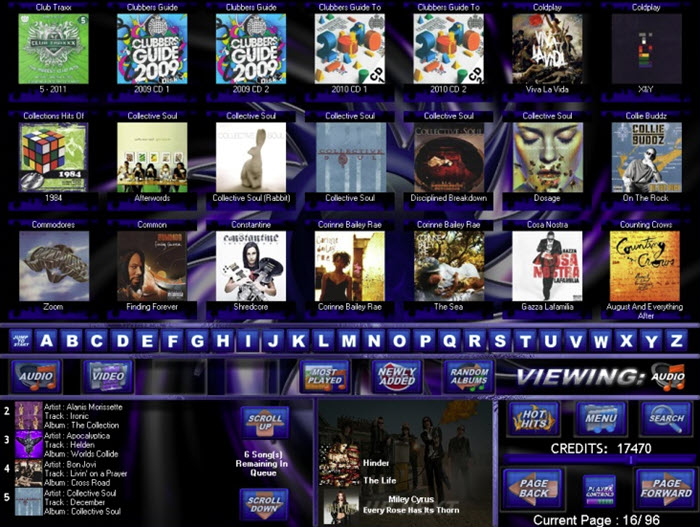 Here are some of the features that you can expect while using ETOUCH jukebox:
Comprehensive playlists like top 10, most played, etc. makes it easier to created curated playlists automatically. You can also create your own playlists from within the jukebox.
Browser music by genre, artist or the year of release. You can also search for music by track name, album or artist.
Support for karaoke files in mp3 + G format allows you to play karaoke songs as well.
You can also play your music videos from the jukebox application using the Video mode, which allows you to scan for and play videos easily.
Customization features make your application suit your own needs, with various options available to add themes and skins, adjust transparency, mappable shortcuts, etc.
Wrapping Up
Having a jukebox application can be a lot of fun, providing an intuitive method to manage and play your music files. So, there you have it. We hope that you were able to choose a free jukebox software for PC using the list provided above. Tell us which app you prefer the most from the list, and if we missed out on some amazing jukebox program.