Unallocated space refers to space on your hard drive that has not been assigned a drive letter. This space doesn't belong to any partition, that's why no program or data are allowed to write to it. If you notice unallocated disk space into your drive, it means you would not be able to store any file in that space.
All the files we save are usually stored in the hard drive. If we can't access some of the hard disk space, this might create a very big problem for us. But some solutions are discussed below to enable you to reallocate the space as well as to fix the hard drive when it gets inaccessible.
Merge Unallocated Disk Space With Hard Drive Easily!
There are few ways how you can add unallocated space to a partition. When using Windows 10, You can merge the unallocated disk space with your hard drive partition or create another new partition by following the methods provided below:
Method 1: Use Disk Management
Press the Windows key +X and choose the Disk management option.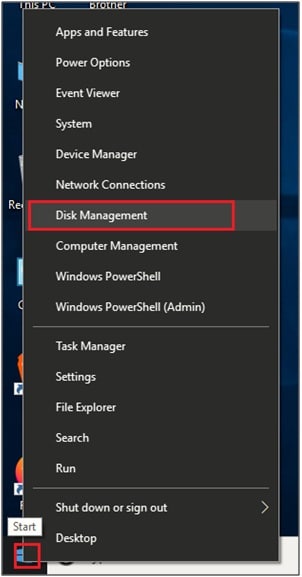 Now locate the unallocated space.
Right-click on the unallocated space and choose the Extend volume option.
If there is no unallocated volume in your hard drive, then the Extend volume option will be grayed out. You can see the image below where there is no unallocated space. Extend volume option will only be enabled when there is unallocated space or free space next to your logical partition.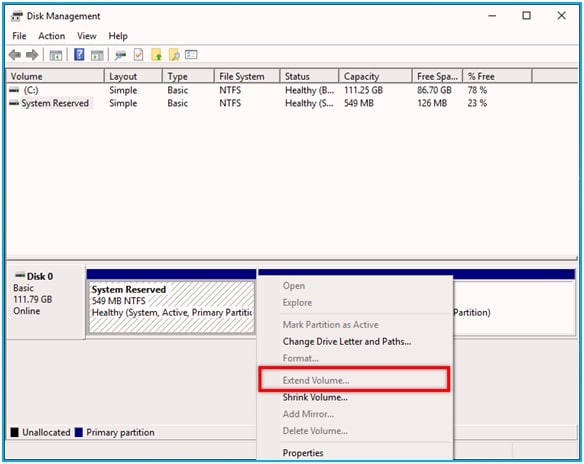 Now, if you have any unallocated space in your hard drive and the extend volume option is enabled, follow the steps below:
Set the size of your new partition and choose the letter.
Now, choose to format if you have a new hard drive, but if there are some important files in your drive, you should choose the Do not format option.
Method 2: Use Command Prompt
You will be able to assign the hard drive unallocated space by using the command prompt. This process will delete the unallocated volume first and will recreate it again. Follow the provided steps:
Press the Windows key + X and choose Command Prompt (Admin) or Windows PowerShell (Admin) option.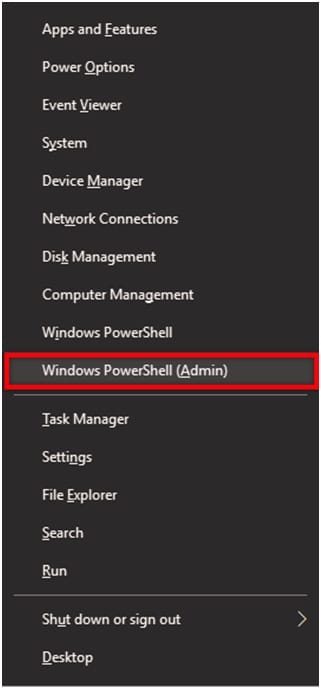 Now run the following commands:
diskpart
list volume
select volume X
delete volume
delete volume override (applicable only if disk management cannot create a new volume.)
list volume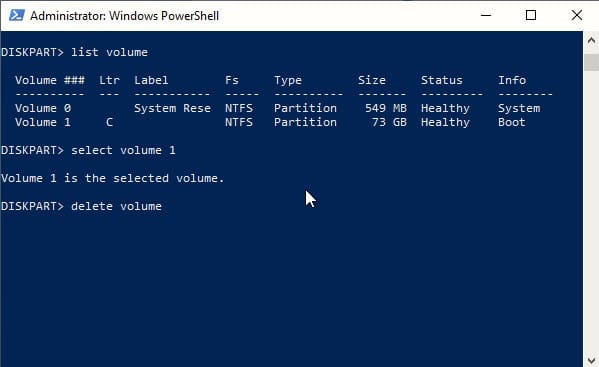 Now start disk management and try to create a new volume.
Method 3: Use MiniTool Partition Wizard
The previous methods are helpful to resolve your issue as well as it can cause you data loss. You can use MiniTool Partition Wizard software to fix your problem. To download this application, click MiniTool Partition Wizard. Check out our full review on the MiniTool Partition Wizard.
To use MiniTool Partition Wizard, follow these steps:
Start MiniTool Partition Wizard and locate your partition.
Now right-click on the partition and choose Convert Dynamic Disk To Basic Disk option.
Click on Apply icon and an apply changes dialogue box opens.
Now click on Yes option.
After the process is finished, restart your PC.
Now your computer will not show you the unallocated space on hard drive.
Method 4: Reinstall The Hard Disk Driver
The hard drive can become unallocated due to a bad driver. You can fix it simply by reinstalling the driver of your hard drive. Follow the steps below to remove unallocated disk space.
Right-click on the Start icon and open Device manager from the list.
Now right-click again on your new hard drive and choose the Uninstall device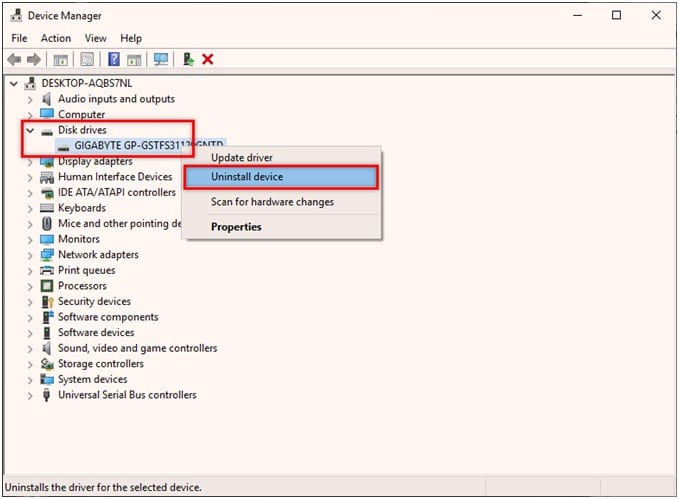 Click on the Uninstall button in the dialogue box.
When the driver is removed, choose Scan for hardware changes icon.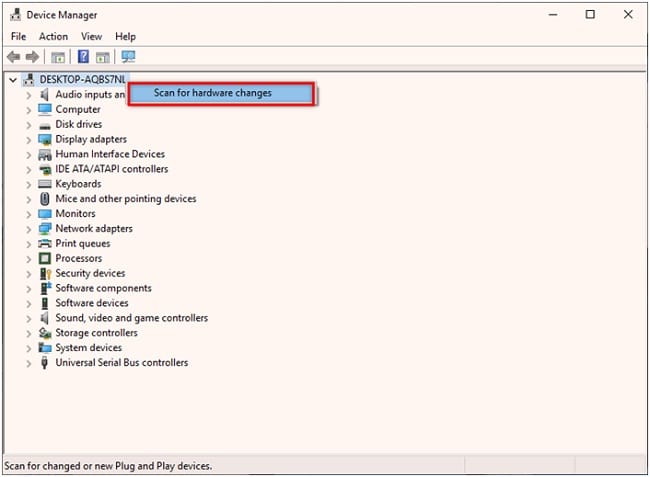 Your computer will automatically scan and detect the missing hardware and install it.
You can also update your driver following the above steps. Select the Update driver option after you perform right-click on your hard drive. It will update your driver to the latest version automatically. To know more about driver update, read how to perform driver update on Windows.
This method might help you to stop getting an unallocated hard drive on Windows 10.
Method 5: Change Drive Letter
You might fix your hard drive unallocated by simply assigning a letter to that drive. You can easily do that by using the disk management tool. If you don't know how to do this, follow the steps below:
Right-click on the Start icon and open the Disk management tool.
Now right-click on the unallocated drive and select Change drive letter and paths option.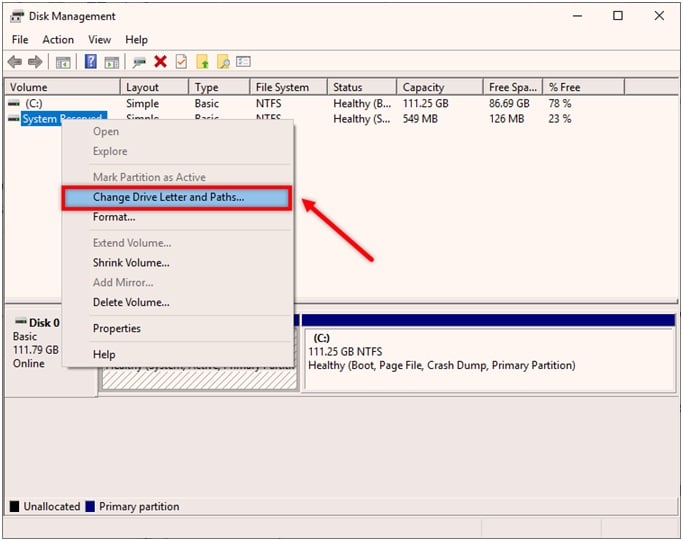 Now click on the Change option.
Set a drive letter you prefer and click on OK to save changes.
Now check if your system still shows unallocated space on hard drive. It should be merged already if you have applied the steps discussed above.
Conclusion
Now you know how you can easily merge the unallocated disk or windows 10 unallocated space on your hard drive. There should not be any unallocated space on hard drive after following these methods. If you have found this article helpful, let us know by commenting below. Still having queries? Feel free to ask here.