Google Chrome is known for its subtlety. When there is an update available for Chrome, there is a minimalist message that displays asking you to update your software. For minor updates, you may only a get an exclamation mark over the hamburger menu.
If you are getting a big flashy "Urgent Chrome Update" message pop-up instead of the small update messages, it is possible that there is adware installed on your system that is causing this flashy message to be displayed. It is a trap by browser hijackers.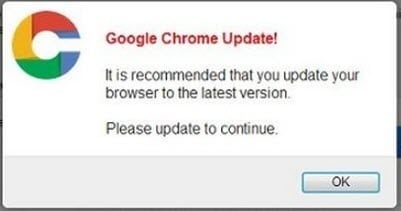 Symptoms Of An Installed Adware
If you have an adware installed on your system, it is possible to identify and confirm that your system is infected by looking at the symptoms as listed below.
Random Urgent Chrome update popups
Advertising banners covering a large portion of the webpage
In-text ads i.e. Random texts turned into clickable links
Pop ups that recommend other software or harmful malware
Random unwanted app installs on your system
If you face these symptoms while browsing the internet, it is possible that you have an adware installed on your system.
How You May Have Got The Adware/Malware?
Adware is usually installed by mistake. If a user is negligent while installing freeware, it is possible that they may have skipped the opt-in page for bundleware (the page where you check or uncheck which additional software you want to download) and installed the adware along with the main software.
Unfortunately, freeware and shareware developers often do not mention the adware bundled with their software. Users then install these optional components without their knowledge and their system is infected with adware and malware. This is the reason that you are facing this "Urgent Chrome Update" message.
"Urgent Chrome Update" Adware Removal:
Adware is generally not harmful to your hardware, but they can be very distracting with the popups and ad banners. It is better to remove these applications in order to prevent data theft as well. Here I will discuss how to solve the "Urgent Chrome Update" popup Adware/virus issue in easy methods.
Tip: repeat the steps for all the browsers on your system to completely remove the virus.
# Step 1 (Uninstall Harmful Software)
The first thing you must do in order to tackle this error is to uninstall the possible adware from your system.
You can use the Windows Add or Remove Programs window to uninstall the harmful looking software from your system.
Open the Control panel and select Programs and features to access the list of installed software on your system. Select the suspicious software from the list, and click on Uninstall to remove the app from your system.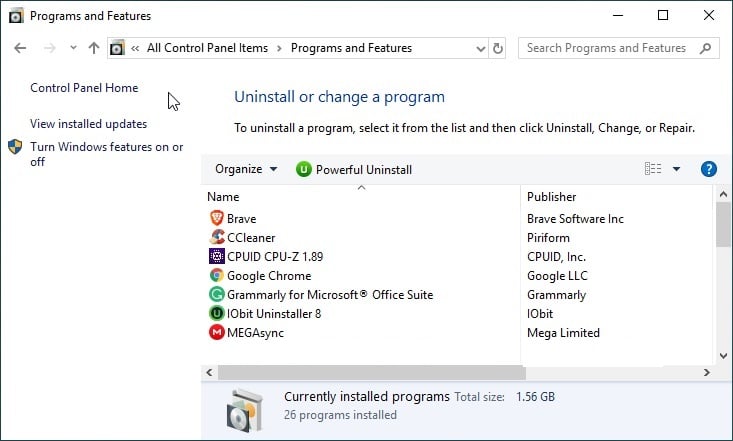 If you are unable to remove any program, you can use a third-party power uninstaller like IObit or Revo uninstaller to remove the residual files as well.
[Read about batch uninstallers here]
# Step 2 (Remove Residual Files)
Such malware usually leaves a bunch of residual files that are later used to reinstall such adware or show those banner adverts. You must remove all the residual files as well in order to clean your system.
You can manually look for these broken files in your system directory.
Alternatively, you can use a third-party app like CCleaner to clear the residual files and broken registry items as well.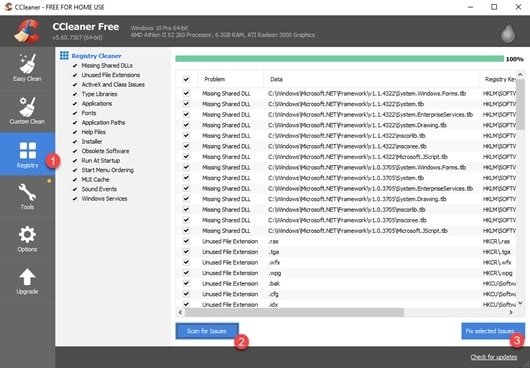 # Step 3 (Check And Remove Extensions And Application Shortcut)
Malware usually adds an extension to your browser to facilitate these ads.
From your browser's extensions/ addons page, manually remove all the installed extensions that you do not need.
Usually, such adware adds a URL to the target shortcut of your browser in order to access the files.
In your browser's desktop shortcut, right-click and select Properties.
In the shortcut tab, check if any additional changes have been made to the Target location. You will find some additional text after the ".exe" extension. Remove if any such addition exists.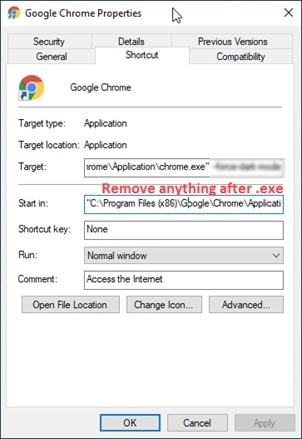 # Step 4 (Reset Browser Data)
It is possible that some residual data has been stored in your browser data files. You must remove them as well in order to completely remove the ads.
Caution: you will lose login credentials, so you will need to log in again to the individual sites that you saved the credentials for.
Go to your browser's data page and clear all the saved cookies, browsing data and history from your system.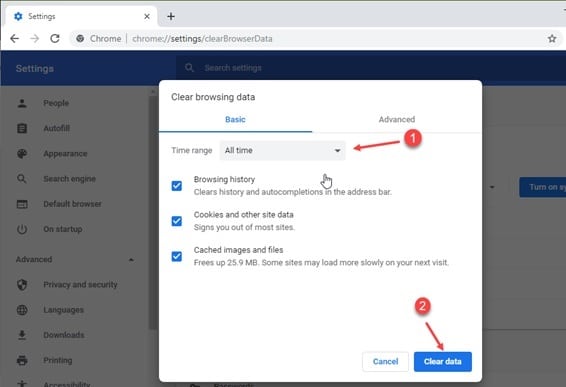 Alternatively, you can also reset your browser to the default settings from your browser's settings page.
# Step 5 (Run A VIRUS Scan)
After you have cleared all the potentially harmful software and data, finally run a deep virus scan.
You can use the Windows Security center if you do not wish to invest in third-party premium software.
You can also use freeware like Avast antivirus. But be careful before installing any bundled adware.
Why Do Browser Hijackers Make These Malwares?
The software developers that usually work on these browser hijackers look to earn some revenue from these ads. The ads can contain some sponsored material or product placements that will earn them revenue. Any earning model can be implemented like a pay-per-click or a CPM model that facilitates the earning of revenue from the ads.
Conclusion
So, there you have it. Now you know what the "Urgent Chrome Update" Message means and how you can solve it. Comment below if you found this post useful and for further discussion on the same.