Twitch is a live streaming platform and immensely popular amongst the gamers. It pulls around 15 million users every day!
Besides the live streaming facilities, like interacting with other gamers while gaming, this platform also helps you earn through the subscriptions and partnerships.
I have come across Twitch audio out of sync in the online forum and it has become a quiet common issue.
Today I am going to discuss the reasons behind such issu4ews and provide you some viable solutions.
We have shown a VIDEO walk through at the end of the post for easy solution.
How To Deal With Twitch Audio Out Of Sync Issue?
You may encounter twitch audio out of sync issues because of the OBS settings issues and you may solve it turning off the timestamps option.
You outdated graphics and CPU may also lead to such issues as well, so, remember to check your GPU drivers.
In case there is any problem in the hardware acceleration you may encounter similar problems.
Sometimes switching between modes may provide you some remedy to get rid of the problem.
Now let us discuss the remedies in detail. 
Solution 1: Check The GPU Drivers
Twitch audio delay is a common issue in case your graphics and CPU are outdated! Check that you are having the proper system requirements for gaming.
You can remove your recent graphics card drivers and go for installing the current version manually.
After you have removed your recent driver, you may visit the manufacturer's website for choosing the specific driver for your GPU and system.
It might be a bit tiring job to download the drivers manually. So, remember to check the specific model of your device and choose the specific drivers fitted for your device.
You may also take the help of a third-party tool for downloading and installing the drivers instantly. 
Solution 2: Disable The Hardware Acceleration
There may be problems in the hardware acceleration and by disabling the option you may get an answer to the Twitch audio desync issue.
So, you may try this remarkably straightforward process to resolve the problem.
Step1: Go to your Settings and then move on to the Advanced options. When you are in the Advanced settings option, choose the System window.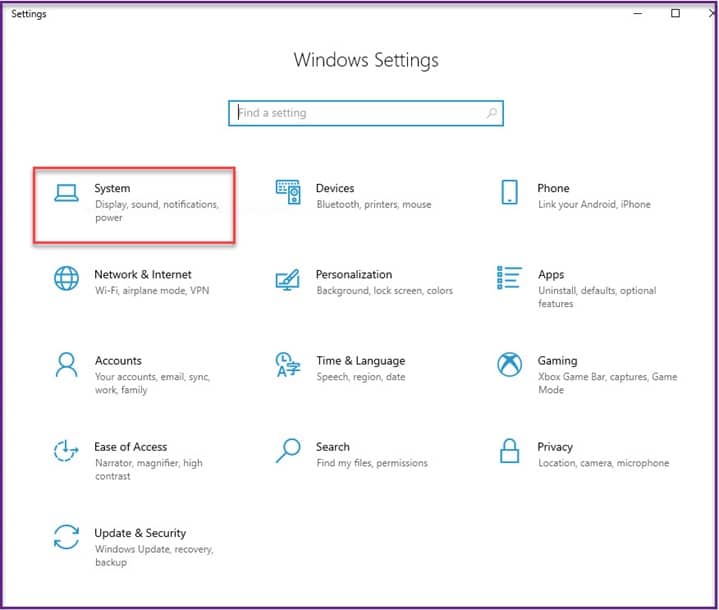 Step 2: Now, check the box for Hardware Acceleration and then give your browser a fresh restart. Check if this has helped you to address the issue.

Solution 3: Turn Off Timestamps
Go to the OBS and then hit the Gear icon in the main screen.
Next navigate to find the timestamps option. Turn off the device timestamps option.
This simple setting in the OBS may help you to check issues while you are facing audio delay issues on Twitch.
In case the feature is disabled you must turn it on and check if this solves the problem.
Solution 4: Disable The HTML5 Player
Launch you Twitch and select to stream a video. Now hit the Gear icon just below your video.
Next select the Advanced option from the provided menu bar. Find the HTML5 Player and then turn it off.
Some users face that the audio delay in Twitch may occur because of the HTML5 player.
Though HTML5 is fully replaced by Adobe Flash on the web, yet few users have problems using HTML5 player for Twitch.
For fixing this up, disabling the HTML5 player can prove to be a good option.
Hope after doing so, the problem will get addressed. But for this you might have to repeat the process every time in twitch.
Solution 5: Refresh The Page
Because of some technical glitch you may encounter Twitch audio out of sync issue with the page.
Once you refresh the steam page, this issue may get solved. You can also pause stream for few minutes and then continue with your playback.
This is another good option to find a solution. Besides, you can also close the browser and then launch your steam once again.
These are remarkably simple steps to get rid of the Audio delay issues on your Twitch.
Solution 6: Choose To Switch Between Modes
To resolve the audio delay issues in Twitch, you may try switching between different viewing modes.
You may try switching between theatre, regular and full-screen modes.
For many users tis trick has worked well and you may also give this a try if you failed to fix the error with the above mention ed procedures.
Several users reported that this method worked for them, so be sure to try it out and check if it works.
Solution 7: Turn Off Fast Boot
Fast Boot feature may also create issues because of which you may encounter Twitch stream audio out of sync.
This amazing feature puts your system in a similar state like hibernation and enables it booting faster.
This is a useful feature since it will allow your system to boot faster by putting it in a state similar to hibernation.
But this useful feature, sometimes it causes issues with Twitch. When you disable the feature, the problem might get fixed.
Step 1: Go to the start menu and choose Settings. Now from the displayed window, choose System.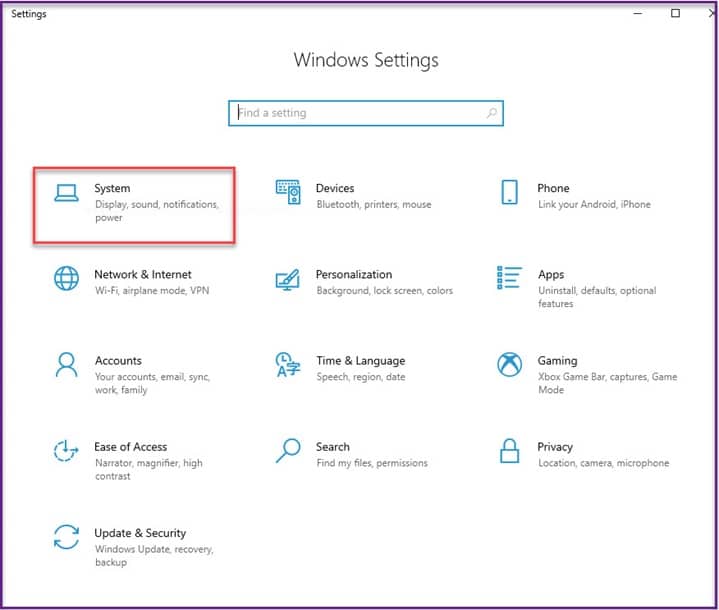 Step 2: When the options get displayed in front of you, choose Power & Sleep option.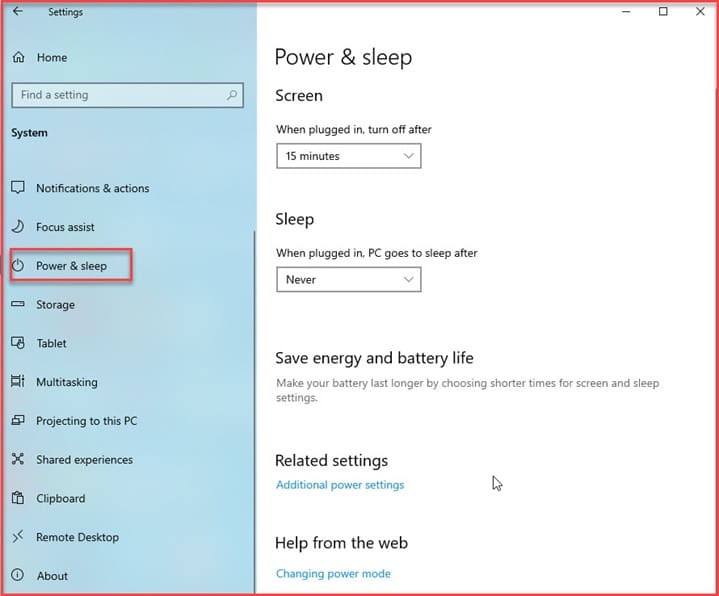 Step 3: Now search for the Related Settings section as shown in the picture below.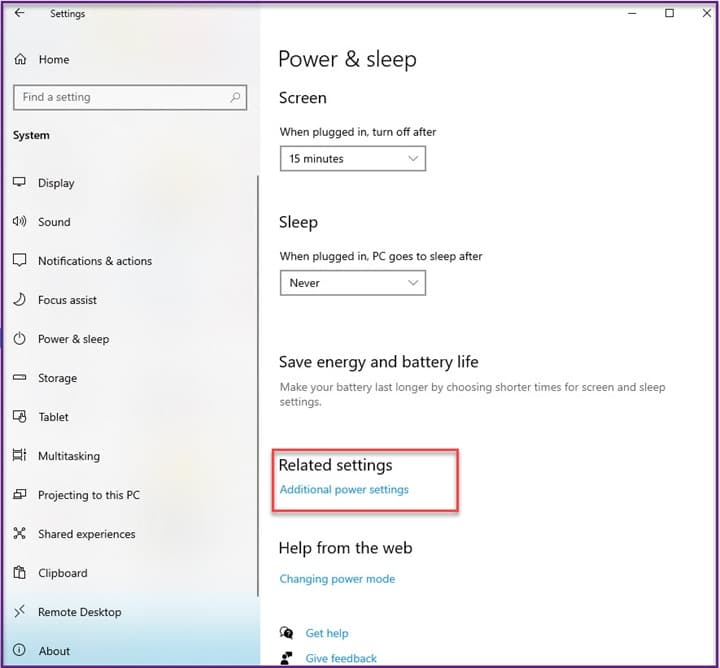 Step 4: Next click on the Additional Power Settings option and you will get to see the Power Options now. Now choose What The Power Button Does button.
Step 5: Choose to Change Settings and turn off the fast startup option.  Save your changes now.
Solution 8: Try Another Browser
There may be some problem with the web browser you are using. So, you may switch on to another browser and check if this solves the issue for you.
In case you are having problems with Chrome, you may switch on to Opera or Firefox for a better streaming performance.
With Razer Chroma, featuring Twitch integrations, you will get a seamless viewing experience.
The extensions you use on Chrome or Edge will work nicely on it as it is made using stable Chromium engine.
It is also popular being lightweight and the GX Controls menu keeps an eye on the usage of your RAM as well.
Read Also: Which Browser Uses The Least Memory?
Solution 9: Check The Usage Of RAM
While streaming if you get audio delay issues, check the usage of the RAM. In case you are not having enough RAM, you may free up some disk space or get some more RAM for a smooth streaming experience.
The apps & programs that you are running may restrict the amount of RAM usage. This is limited by your default settings.
You can speed up the program by making some adjustments to the settings which will help you to free up more RAM. 
Solution 10: Use Incognito Mode
Open your browser and choose the Menu icon. Now choose Incognito Window from the displayed options.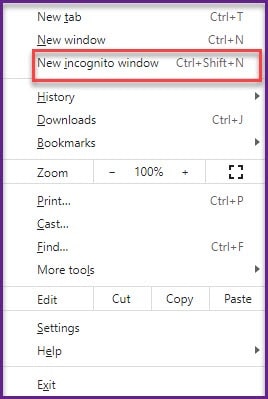 Viewing in the Incognito mode may solve your twitch audio desync problem.
A number of users reported to get benefited from this straightforward process as it uses no cache or add-ons. It a quiet good option for troubleshooting your problems.
When you will get a new window displayed, stream using the new window and see if the issue still persists. 
Solution 11: Remove Cookies From Your Browser
Cookies may be the reason for the Twitch audio delay message. Most of the time you search for many other reasons and end up with the twitch cookies issue.
Your browser may have saved some bad cookies that restrict the streaming.
In this case, you may proceed to delete the entire cookie folder from the browser, or you may remove only the Twitch cookies.
When you get to remove the folder, it consumes much lesser time but, in this case, you will get signed out from the websites.
You can take a chance to detect and remove the twitch cookies only though it may be a bit tiring.
If you wish to delete all the cookies go to the Settings and then move on to the Advanced settings options.
Then select Clear Browsing Data for clearing browser history and next choose Cookies And Other Site Data as shown in the image.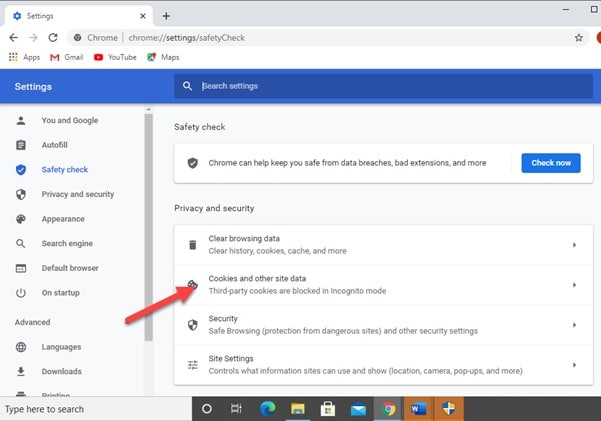 If you focus to delete only Twitch cookies, go to the cookie cleanup window and then search for Delete Every Twitch. Now proceed to remove the particular cookie.
If the problem is related to cookies, this way it will get erased. Check whether this has done any improvement.
Winding Up
So, I hope by now, you can find out the best viable way to solve the Twitch audio out of sync issue from the potential helps mentioned in the given article.
If you still have queries related to the recording software, please communicate with us in the comments section provided below.
Feel free to shoot us a mail with your ideas or suggestions. We always look forward to hearing back from you.