Spotify is very well known among music enthusiasts for its prediction algorithm. Spotify is a music streaming platform that can be used to listen and download (premium only) songs over the internet. It has a vast collection of music across various genres, and many people use it on a regular basis.
The Spotify Web player lets you tap into the Spotify cosmos without having to download anything on your device. This is a fantastic concept on its own, but unfortunately, it is defective at times. Many users have reported that the Spotify web player stops working at times, playing no audio. In case you are interested in removing ads from Spotify, you can check this info.
Here I will discuss why the Spotify web player is not working, and how you can resolve it.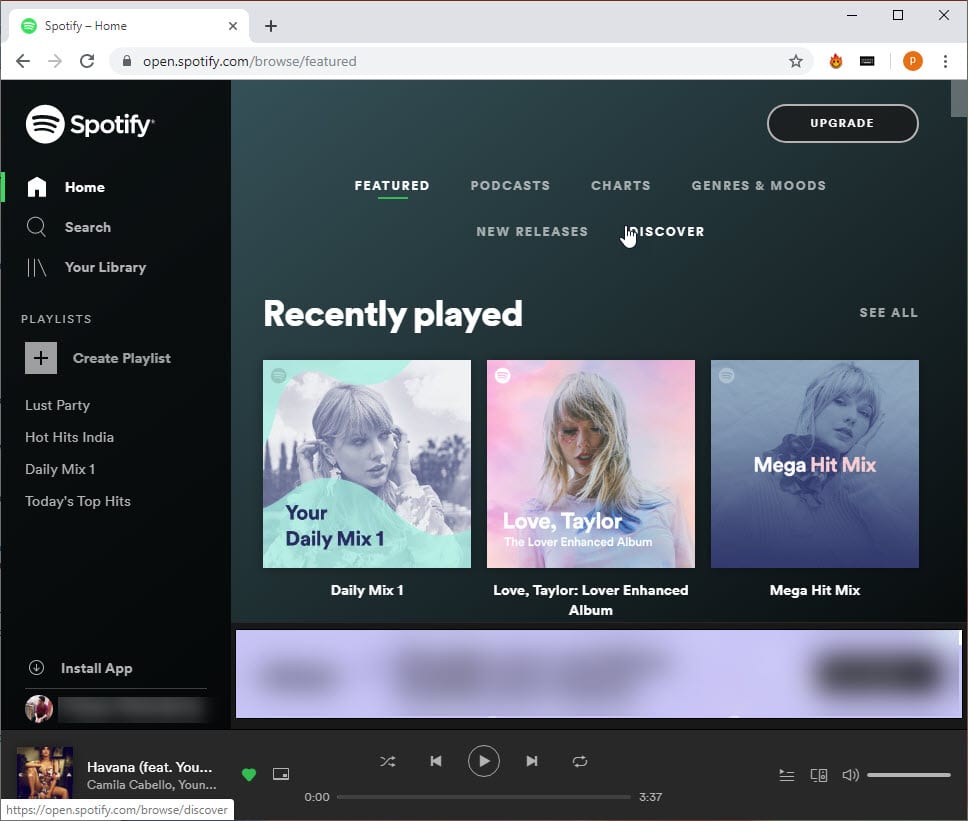 Why Isn't The Spotify Web Player Working?
The Spotify web player is one of my favorite features as it lets the users control the music playback across devices. However, many users have reported that the web player fails to play music on their devices.
This serious flaw can become very annoying for those looking to relax listening to their curated playlists. We now look at what may be causing the error.
This error is most probably caused by mismatched cache. An outdated cache can cause all sorts of errors on your device, including this Spotify web player error.
Since Spotify lets you remotely control the playback across your devices, if you have set your primary speakers as your phone, you may notice Spotify not playing through your web browser. This is another common cause that users are unable to play audio through the Spotify web player.
Spotify is an ad-supported company, and it depends on these ad revenues to be able to stream audio for free. Many ad-blockers prevent Spotify from playing or displaying ads as well. This can be the reason that Spotify's web player is not working on your device.
How To Solve The Spotify Web Player Not Working Error?
If you too see the Spotify web player an error occurred message on your device, or see Spotify not playing any songs, you can follow this list of potential solutions to successfully solve this error.
Solution 1: Check Your Devices
More often than not, users tend to forget what device they are playing the song on. This happens mostly due to the fact that Spotify remembers which device you last played on, and uses that speaker as the default output device. Hence, if you have more than one device connected to your account, you are more likely to forget to change the output device.
Thankfully, changing devices is hassle-free, and can be done with just a click.
In the Spotify Web Player, click on the Connect to a device button in the music progress bar to view the list of available devices. From here, select This Web Browser under Listening On.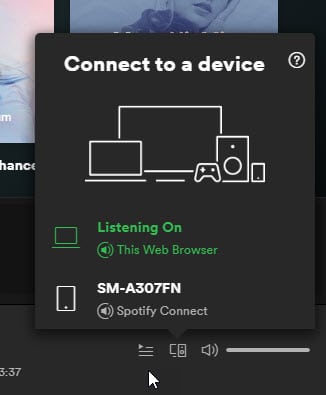 You will now be able to play songs out of the device that you have the web browser opened in.
Note: If you have more than three devices connected to the same account, try switching the output to different devices and then select the web browser option at the end. Many users said that this simple workaround involving cycling through the connected devices solved the error on their part.
Solution 2: Turn Off Ad-Blocker
Even if you have subscribed to Spotify Premium, if you have an ad blocker installed, there will be some error or the other because of conflicts within the two. You will need to turn off the ad-blocker or add Spotify to your adblocker's white list to solve the Spotify web player error.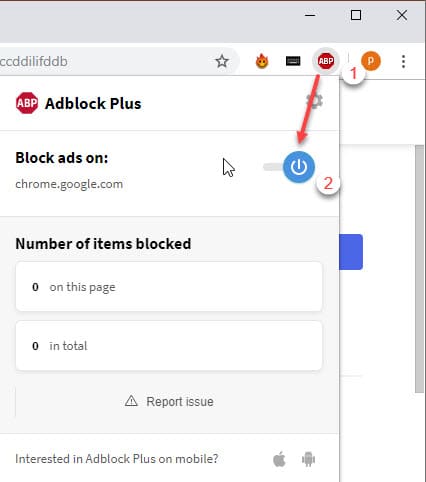 Solution 3: Check Your Connectivity
If you see the Spotify web player an error occurred on your web browser, it is possible that there may be some issue with your internet connectivity that is causing the Spotify failure. This is a very common issue and can be resolved very easily.
First, try opening the Spotify Web Player in another browser and try playing audio through it. If the web player fails to play music on other browsers as well, there is a possibility that there may be some error with your internet connectivity.
On nearly every kind of network, there is a timeout period, after which the connectivity throttles upon continued usage. Restarting your router and putting your device on Airplane mode and back, will reset the network, and the throttle should be over. This will clear the network errors, and you should be able to resolve the Google Chrome error.
On Windows, you can try clearing the DNS cache as well. To do that:
Open an elevated Command Prompt. To do this, open a Run window by pressing Win + R. Type cmd and press Ctrl + Shift + Enter to launch Command Prompt with administrative privileges.
Type the following command to flush your DNS cache:
ipconfig /flushdns
Wait for the confirmation message and then try loading your web pages again.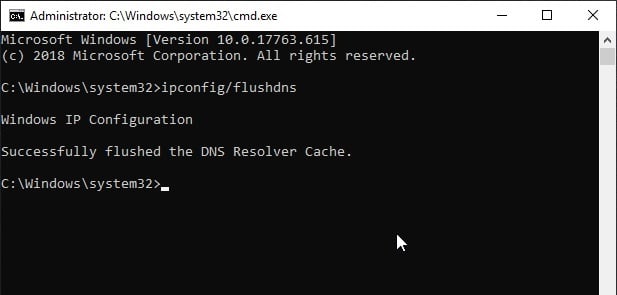 Solution 4: Clear Spotify Data
If none of the above methods helped you, you need to clear the outdated cache on your device that may be the cause of this error.
Many websites store some data on your devices so as to load them faster the next time you visit these sites. These stored data are called cache and are very useful in reducing the waiting time for websites to load.
However, the outdated cache can cause a conflict with the new site data, and cause all sorts of errors with the site. This can be the possible reason that you are facing this error.
To solve your Spotify web player not working error; clear all your Google Chrome data like cookies and cached images and files.
To clear Google Chrome data, press the Ctrl + Shift + Delete in a new tab to open the Clear browsing data dialog box. Here select All time from the Time range drop-down menu. Then select Clear data.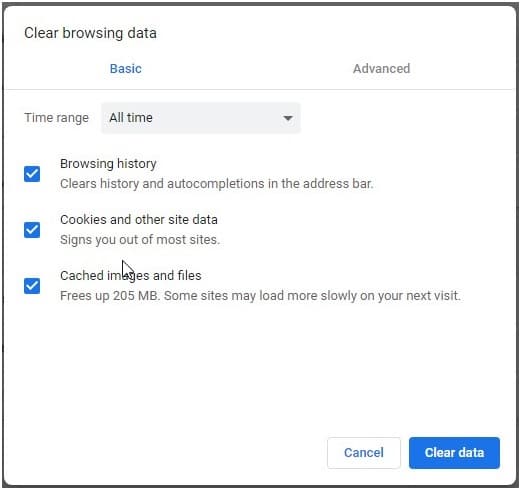 Note: This shortcut also works for many other browsers like Firefox and Edge.
Conclusion
The Spotify web player is one of the most popular features as it lets you access the entire library without actually having to download anything on your device. If you see the Spotify web player not working error on your device, now you know how to resolve this using the methods given above. Do comment below if you found this useful, and to discuss further the same.