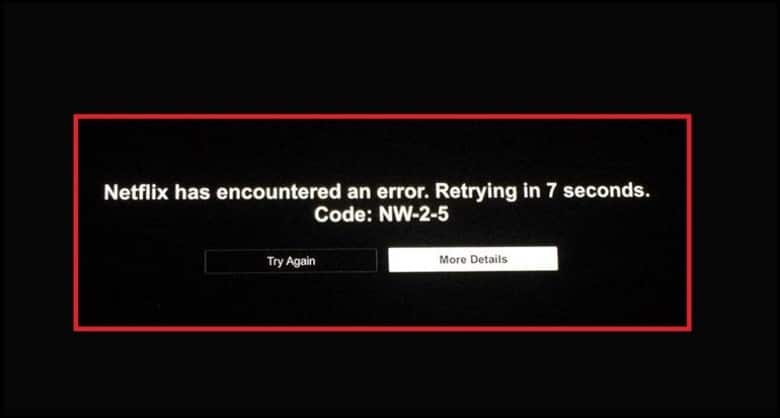 Nothing can be worse than encountering an error in the middle of a favorite show. Netflix Error Code NW-2-5 is a frustrating error that can occur on devices like smart TVs, smartphones, laptops, and more.
The error indicates a network connectivity problem between the streaming device and Netflix's server.
It doesn't make a difference whether you are a seasoned Netflix user or a newcomer; this comprehensive guide will help you tackle this much-needed issue and allow you to enjoy uninterrupted streaming.
Let's delve deep into the article and try to fix the technical hiccup as soon as possible.
Also, read: How To Cancel A Netflix Subscription In 2023?
What Factors Can Lead To The Netflix Error Code NW-2-5?
Netflix subscribers can often encounter an "NW-2-5" error code that can disrupt their viewing experience.
If you are facing issues with your Netflix streaming, then here are the potential causes of the Netflix Error Code N-W-2-5:
Network Connectivity Issue
Incorrect Modem Settings
Problematic Internet Connection
The Device On Which You're Using Netflix May Have Bugs
Proxy Server Blocking Netflix
Netflix Outage
7 Easy fixes for Netflix error code N-W-2-5
Now that you know the potential causes of Netflix Error Code NW-2-5, perform the following troubleshooting step below to resolve the issue.
Here are a few methods to address the NW-2-5 error:
1. Reboot The Device
Rebooting refreshes the settings of the connecting device and helps reconnect to the network after it starts. This, in turn, will also fix the minor bugs and glitches.
After unplugging the device, wait at least 5 minutes before you plug it back in and restart.
Then, check whether the Netflix error code is still appearing. If it does, then check your internet connection.
2. Check Your Internet Connection
A slow or unstable internet connection often prevents Netflix from streaming Netflix.
Check the speed of your internet connection by visiting speedtest.net
If your internet connection is too slow or unstable, streaming Netflix will be problematic and result in buffering or other playback problems.
Also, a problem with the router or modem sometimes prevents the device from connecting to Netflix. If checking the internet connection didn't help you deal with this pesky error, go to the next troubleshooting step.
3. Check Netflix's Server
Checking Netflix's server will help you determine whether a problem with Netflix itself results in the issue.
If there is a server outage, then Netflix cannot connect.
So, visit Netflix's server status page to check for any outages.
If DownDetector is down, then you will encounter this error. So, check the website to know whether Netflix has had a recent outage.
Even though it is a rare phenomenon, if you are still having a hunch checking, it can clear your doubts, too. But if there isn't any server outage, perform the following troubleshooting step.
4. Try Again
The moment you encounter the Netflix error code NW-2-5, instead of panicking, relax and try again.
If it is a temporary network issue, you can quickly wave the error by clicking the "Try Again" button.
Alternatively, you can exit the Netflix app and re-open it after a few seconds.
5. Check For Hardware Issues
Make sure all the wires and cables in the router are free of damage and are placed in the proper positions.
Make sure that the router and modem are working because none of the devices can connect correctly if broken or damaged.
If the condition of your hardware is fine, then checking the Wi-Fi signal strength can help you fix the issue.
6. Check The Wi-Fi Signal Strength
If you have placed the router in a low signal or a signal-interfering area, it will need a better connection despite having a fast connection input.
You can also improve the signal strength by moving the streaming device closer to the router or by placing the router in a better location. It's equally important to remove interfering objects so that it improves the signal strength.
It is essential to place the router in the correct place to use the connection speed to its full potential.
If the Wi-Fi signal strength isn't a problem, perform the next troubleshooting step.
7. Avoid VPNs, Proxy Servers, And Custom DNS
Avoiding the VPNs, proxy servers, and custom DNS servers helps resolve the error code NW-2-5.
VPN or proxy servers change the device's IP address, making it difficult for Netflix to determine whether the user is eligible to stream its content. So, turn off these services and try connecting to Netflix again.
Check for the error after disabling. If it persists, then verify the network at your end.
8. Verify The Network
With a shared internet connection in any public place, the network administrator likely has disabled access to the streaming devices.
In this case, if you cannot overcome the NW-2-5 error, contact the network administrator. If your network administrator can't help you overcome the issue, move to the next solution.
9. Restart Your Home Network
Restarting the home network will sometimes help you resolve the error code if the problem is due to a temporary network issue.
Restarting will help to clear the temporary glitches; to do that, you only need to turn off your router or mode for at least 30 seconds.
Turn them on, wait for it to boot up, and then try connecting Netflix again. If you aren't successful, perform the following troubleshooting method.
10. Software Updates
It is essential to check whether the network equipment or the streaming devices are up-to-date with all the latest software. If it isn't, the outdated systems will interrupt the internet connectivity and result in compatibility issues.
But if it is updated and you're still facing the issue, switch to a wired connection.
11. Choose A Wired Connection
If you are using a wireless connection, switch to a wired connection.
Try to connect the streaming device directly to the modem or router by using the help of an Ethernet cable.
Ditching Wi-Fi can offer you a stable and faster internet connection. If a wired connection isn't helpful, follow the next method.
12. Deactivate And Reactivate the Netflix App
Sometimes, downloading the app again can fix the Netflix error code NW-2-5. You need to uninstall the app and head back to the device's app store to download Netflix.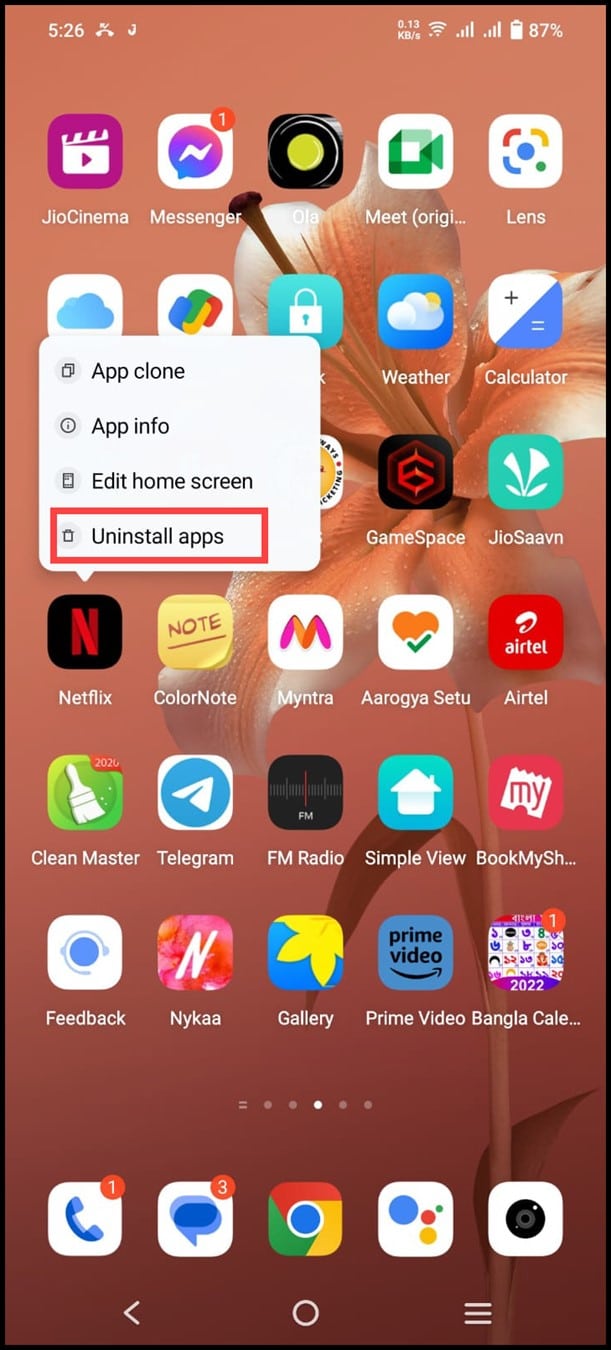 After reinstalling Netflix, log in to your Netflix account to check whether the issue persists. If it still needs to be gone, changing the DNS settings can be helpful for you.
13. Change DNS Settings
Since DNS Servers are responsible for translating domain names into IP addresses, you can only connect to Netflix if DNS servers are working correctly.
Here is a step-by-step procedure for changing DNS settings:
Type "Control Panel" in the Search bar and choose the first option.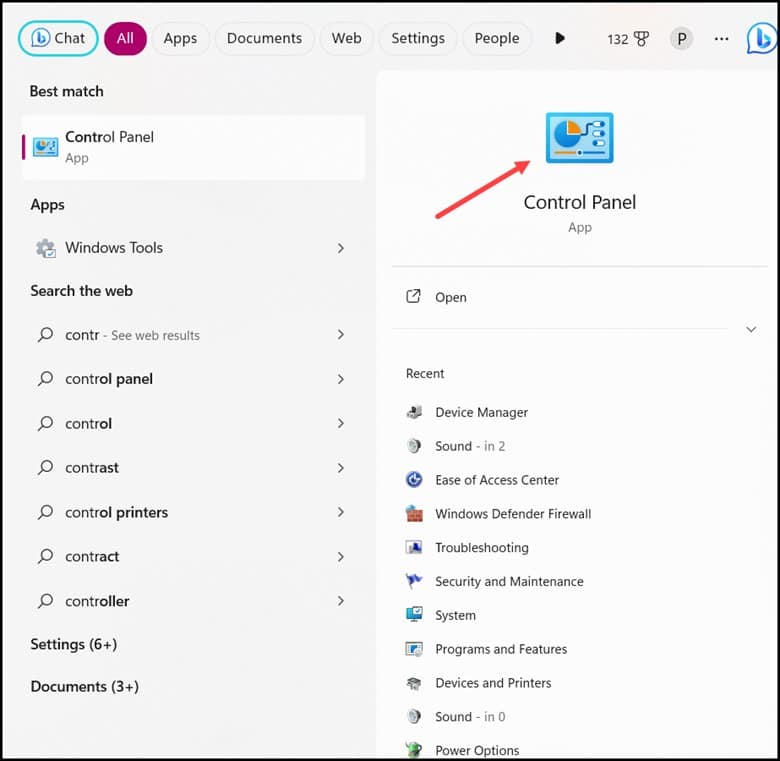 Change the View By options to Large and click "Network and Sharing Centre."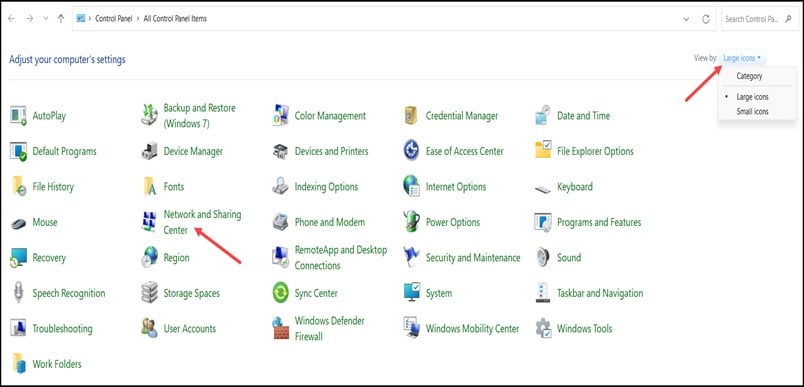 Click on "Change Adapter Settings" on the left side.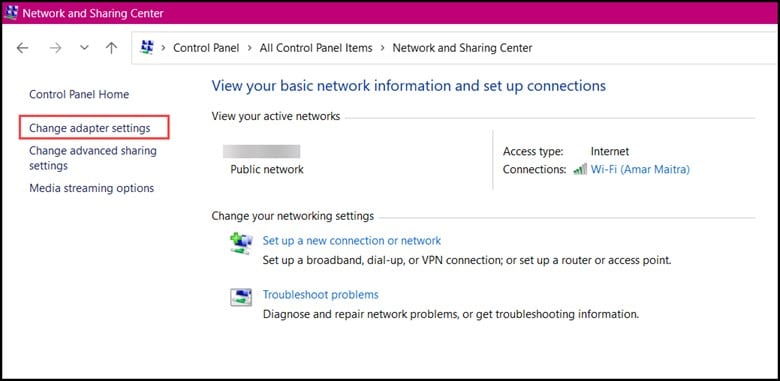 Now, select your internet connection and right-click on it to choose "Properties".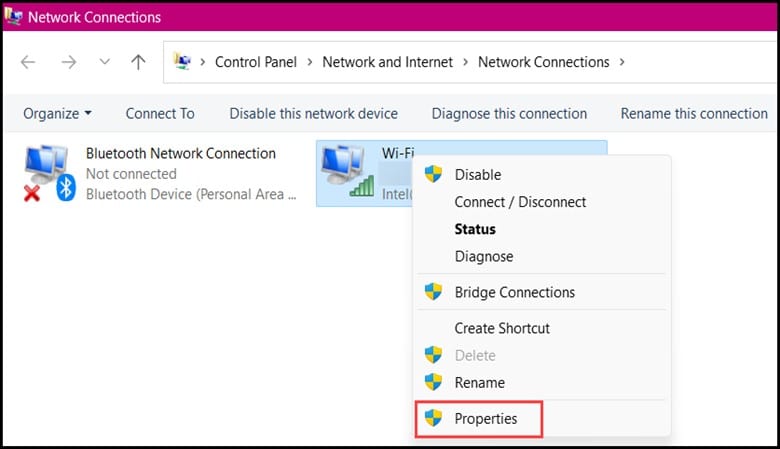 Select Internet Protocol Version 4 and select Properties.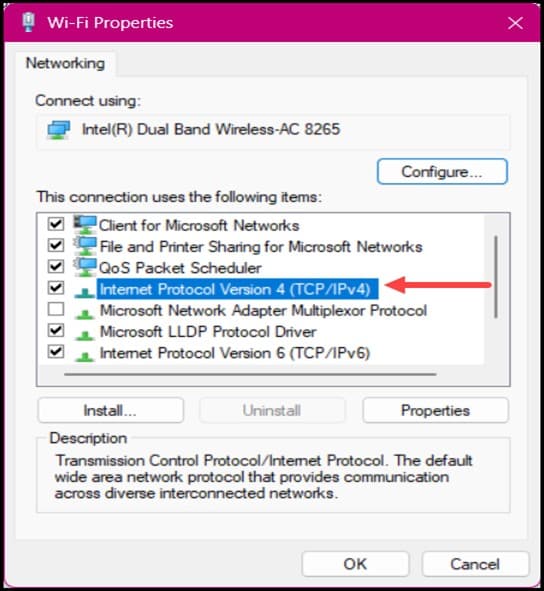 Soon after this, a new dialogue box will open on the screen.
In the General tab, for Preferred DNS server, type Google Public DNS: '8.8.8.8'
For an Alternate DNS server, type Google Public DNS: '8.8.4.4'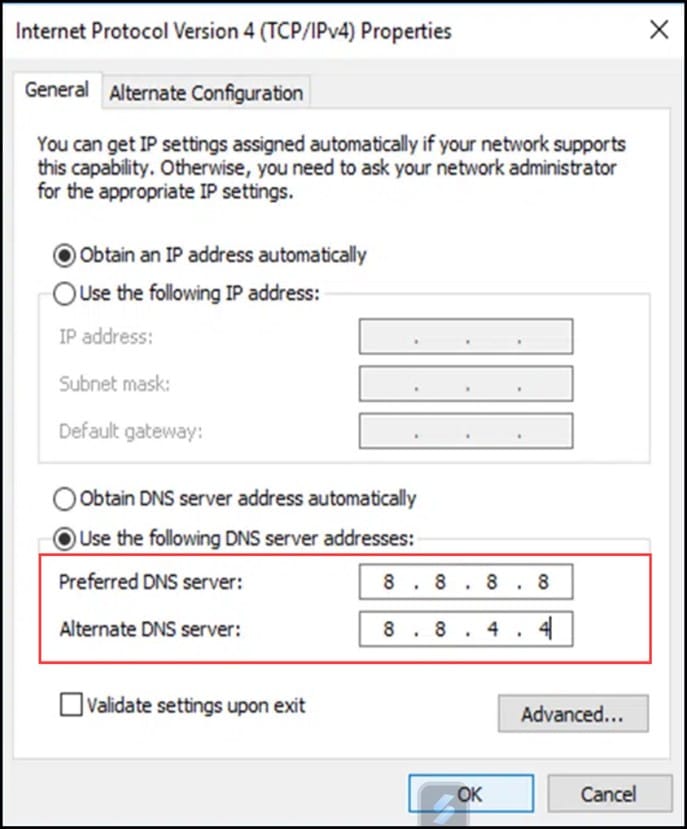 Finally, click on "OK" and then restart your router.
After you have changed the DNS Settings, try to connect with Netflix again.
14. Contact Your ISP
If you still encounter the Netflix error, contact your Internet Service Provider (ISP). The ISP will be able to find out the problem with the connection between your local network and Netflix. If the issue is on their end, then they will resolve it.
Frequently Asked Questions (FAQs)
Can Use A Custom DNS Server Cause Netflix Error NW-2-5?
Yes, using a custom DNS server often leads to Netflix error NW-2-5.
Are There Any Regional Restrictions That Can Trigger Netflix Error NW-2-5?
Yes, certain countries have restricted Netflix's content. So, before using it, ensure you are accessing it from a supported region to avoid potential restrictions.
Is Netflix Error NW-2-5 Related To My Netflix Account Being Suspended?
No, the Netflix error code N-W-2-5 isn't related to my Netflix account being suspended. It is primarily a network connectivity issue.
Final Words
If you have exhausted all the troubleshooting steps mentioned above but still have concerns regarding the Netflix code NW-2-5, write to us in the comment section below.
We will revert you as soon as possible.