Although Windows 10 was launched quite a while back and brings forth very important features, it is not perfect. There are many reports among users regarding many problems, and one such problem is the MSconfig failing to save settings after reboot. Here I will discuss how to solve the Windows 10 settings not saving error.
What Is MSconfig?
First introduced with Windows 98, msconfig also known as System Configuration Utility is a utility tool designed to help users configure how a computer starts and what programs and services load when Windows starts as well.
Before Microsoft chose to segregate all the settings, msconfig was the one-stop where all the settings related to startup could be found.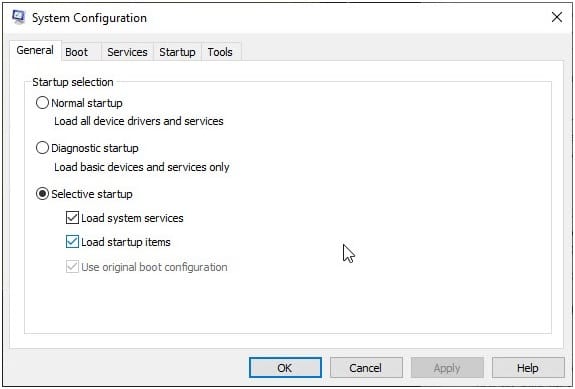 However, some users have reported an issue where when they make certain changes to msconfig utility and press Apply, instead of the prompt to restart the system, there is no such prompt. Also, upon rebooting, all the changes are reverted back to how they were before rebooting.
Why Am I Facing This Error?
This error, in essence, takes away the control that users have over their Operating System. This is the reason that this error can be very significant to some users who are looking for a way to solve this issue.
Although the exact cause of this error is unknown, there is speculation that it may be caused by some third-party antivirus permissions issues, or some startup items being disabled. Here I will now discuss how you can solve the Windows 109 settings not saved error using the fixes given below.
How To Fix: Windows 10 Settings Not Saving
Here are some fixes that you can apply to solve the error.
# Solution 1: Create A New Admin Account
If the error is caused by some permission settings being changed that do not allow you to make the changes, here is a simple trick you can use to solve the error that includes making a change from another admin account.
To add an account to your system you can follow these settings:
Open the Settings app. You can use the shortcut Win + I.
Select Accounts.
From the left pane, select Family & other users.
From the right pane, click on Add someone else to this PC.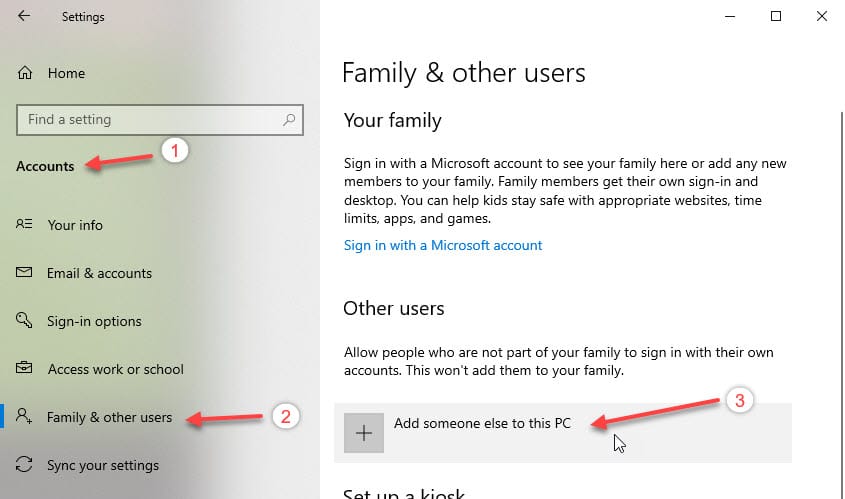 5. Now create a new account by following the on-screen instructions.
You can choose to add a Microsoft account to the new user, or select The person I want to add doesn't have an email address. Next you need to set up a password and hint for the new account.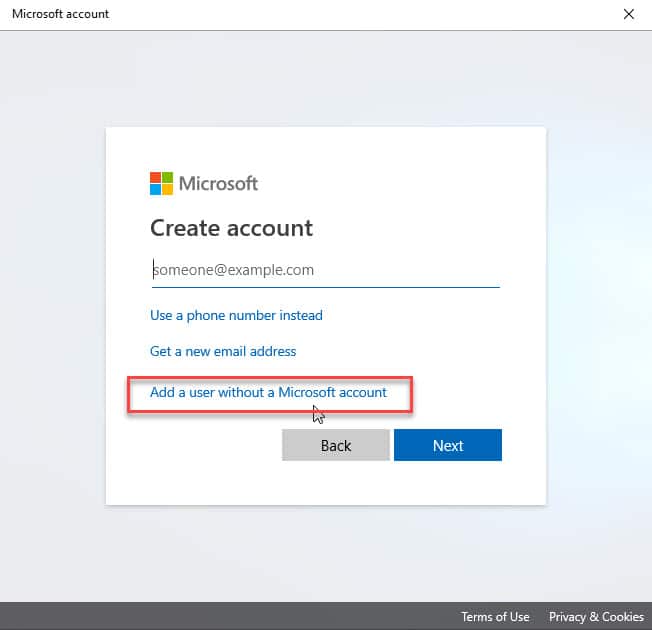 Next, you need to grant administrator privileges to the new account. To do this,
6. Reopen the Family & other users from within the settings as discussed above.
7. Click on the newly created account to select it.
8. Click on the Change account type
9. Open the Account type drop-down menu and select Administrator.
10. Click on OK.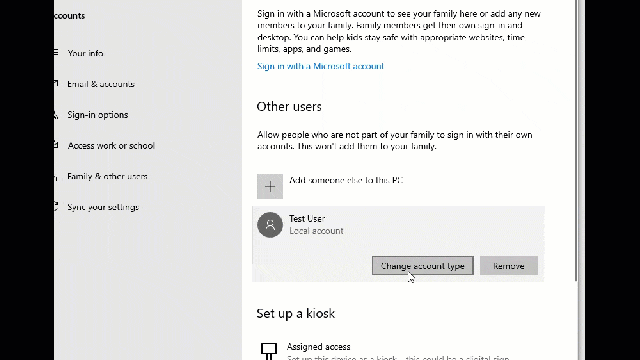 Now log out of your existing account, and log into your newly created administrator account.
11. Here launch msconfig from a new Run dialog box by pressing Win + R.
Here make the changes again and see if the settings are being saved now. This should solve your problem.
However, if this fails as a solution, you can try making the changes in safe mode on Windows 10.
# Solution 2: Safe Mode
Many people have reported that making the changes while in safe mode also helped them solve their issue with msconfig. You can also try making the changes in safe mode. To do so, you need to follow these steps:
Boot your PC into safe mode. To do this, press and hold the Shift key while you click on Restart from the Start menu. Next click on Troubleshoot => Advanced options => Startup settings => Restart => usually F4 for Safe mode.
Also, read here how to boot into safe mode using F8 key.
2. Once in Safe mode, open a Run dialog box by pressing Win + R.
3. Type msconfig and press Enter to open the System Configuration dialog box.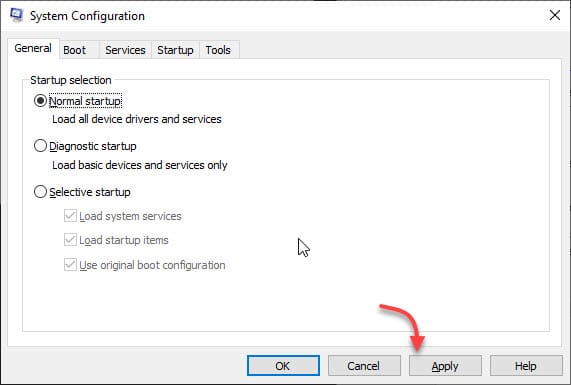 4. Make the necessary changes and click Apply.
Now you should get the confirmatory dialog box asking to restart the PC for the changes to take place. This means your error is now resolved and you can make the necessary changes to your system this way.
However, if this fails to solve your issue, it is possible that the third-party antivirus you have installed is causing some conflict with the operating system.
# Solution 3: Uninstall Third-Party Security Programs
Many users have reported that third-party security programs can also cause the issue on certain computers. If that is the case with you, uninstalling the antivirus or anti-malware may solve your issue.
Open a Run dialog by pressing Win + R and type appwiz.cpl to launch the Programs & Features window. Here uninstall any app that you think may potentially be interfering with the proper running of your operating system.
Wrapping Up
The system configuration dialog box is an important feature among users because of the control it provides on the  Windows startup. MSconfig getting broken can cause panic among users who are not able to change the settings that they want to. Now you know how to fix the Windows 10 Settings Not Saving error using the methods given above. Comment below if you found this useful, and want to discuss further the same.