Google Docs has many built-in features that help you to create a pamphlet, and in this complete guide, we will walk you through the steps of creating a pamphlet in Google Docs that will cover everything from choosing a template to formatting your text and images.
Let us dive deep into the creative journey of pamphlet designing in Google Docs that will help unleash your creativity and make your message visually appealing.
Also, read: How To Create A Folder In Google Docs?
Steps To Create A Pamphlet On Google Docs
By following the tips mentioned in this guide, you will soon be able to create a pamphlet that is visually attractive and effective when it comes to delivering your message.
The process of creating a pamphlet in Google Docs is relatively easy and straightforward, too, and this is how you can do it:
Log in to your Google account and fill in the necessary information.
Now open Google Docs via this link.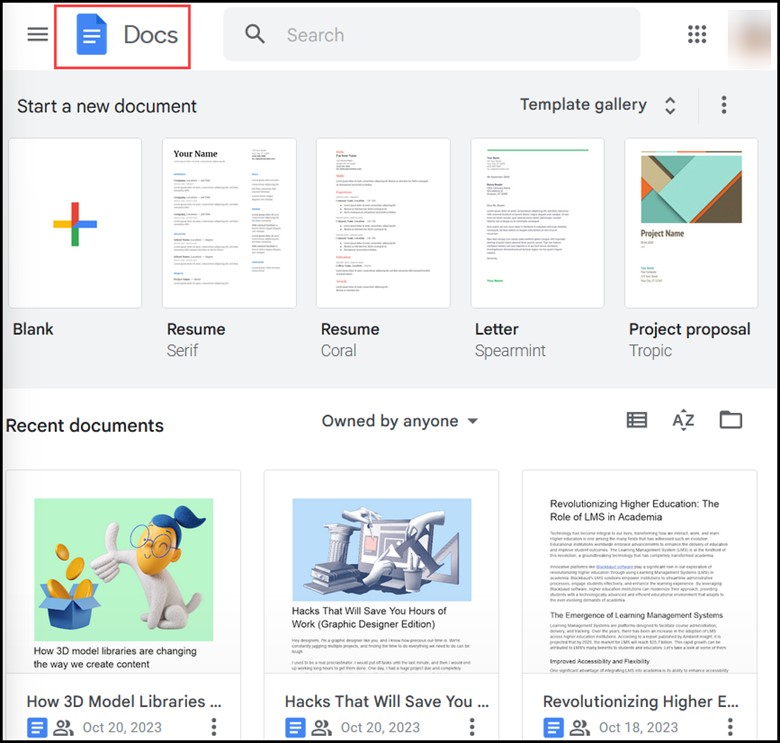 To access a pre-designed template in Google Docs, go to the Template Gallery at the top right corner of the Google Docs.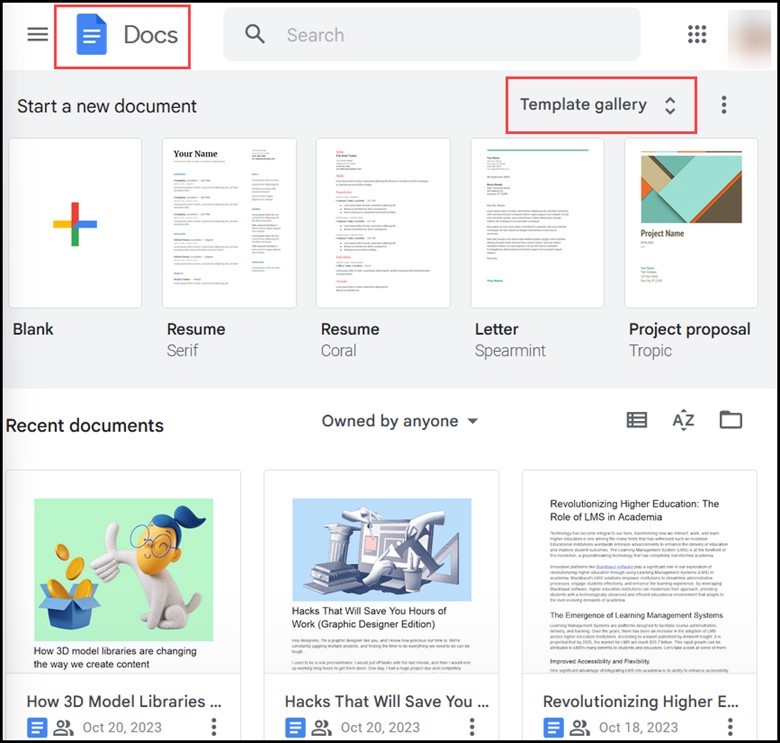 As you click on the Template Gallery, you will soon be transported to the gallery page, where you can view free design templates.
Navigate to the Work section.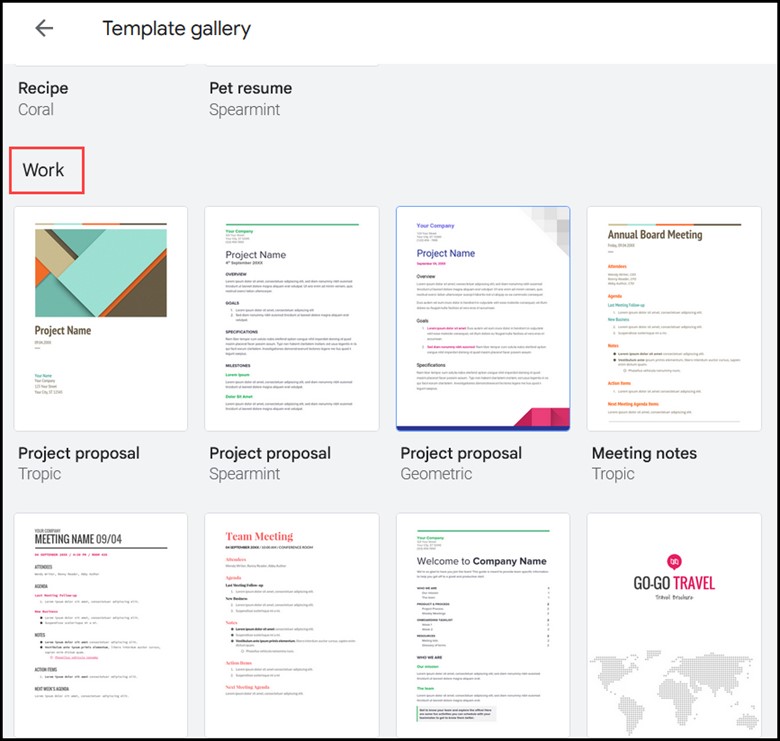 You will now notice two templates available for pamphlets. Choose one from the two named "Modern Writer" and "Geometric".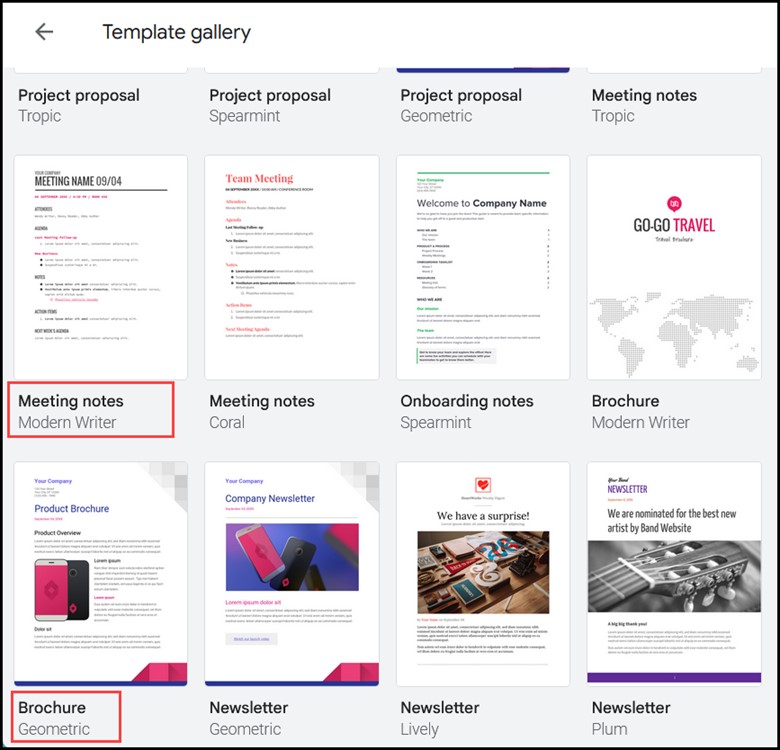 Soon after this, a new editor page will appear on your screen.
Now, click on any templates to edit as per your requirements.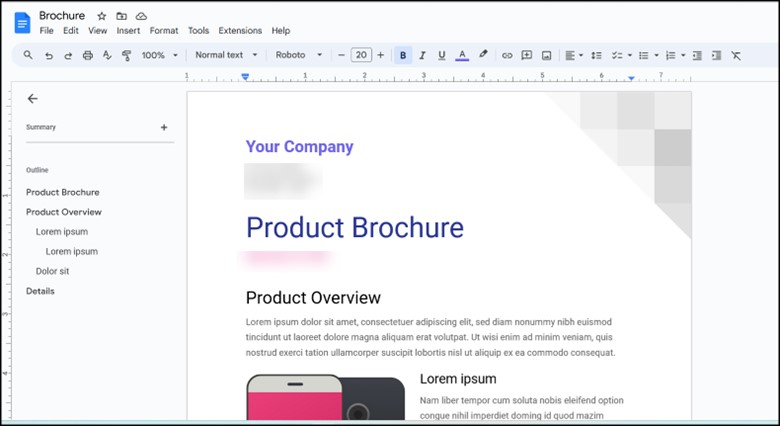 For editing the text, move the cursor and tap the content to edit or delete it.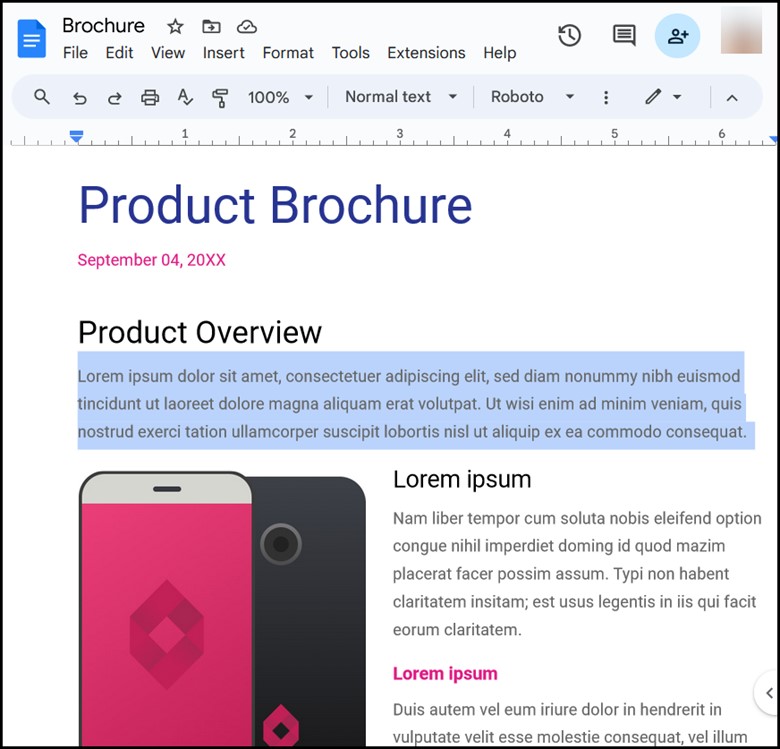 Take the help of the features on the top bar of the Google Docs text editor to make formatting changes.
After performing the above steps, set the orientation of your pamphlet-style brochure by clicking on the File>Page setup>Landscape.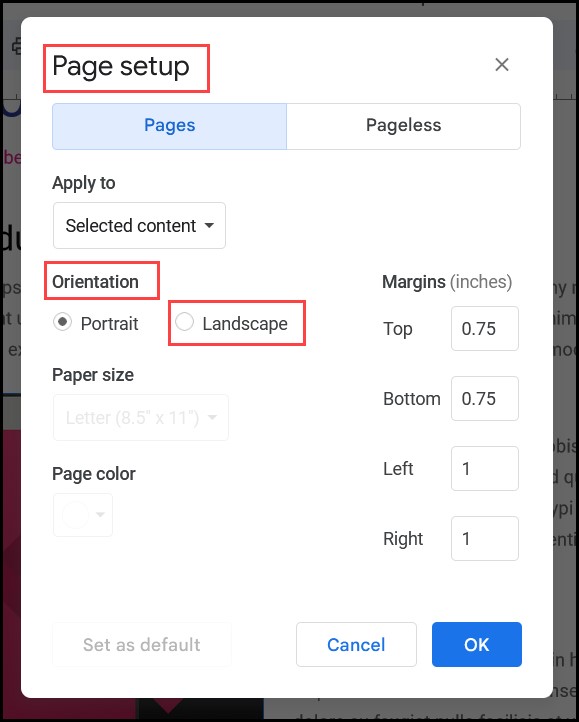 For deleting certain sections or components, right-click on the image and select the "Delete" option.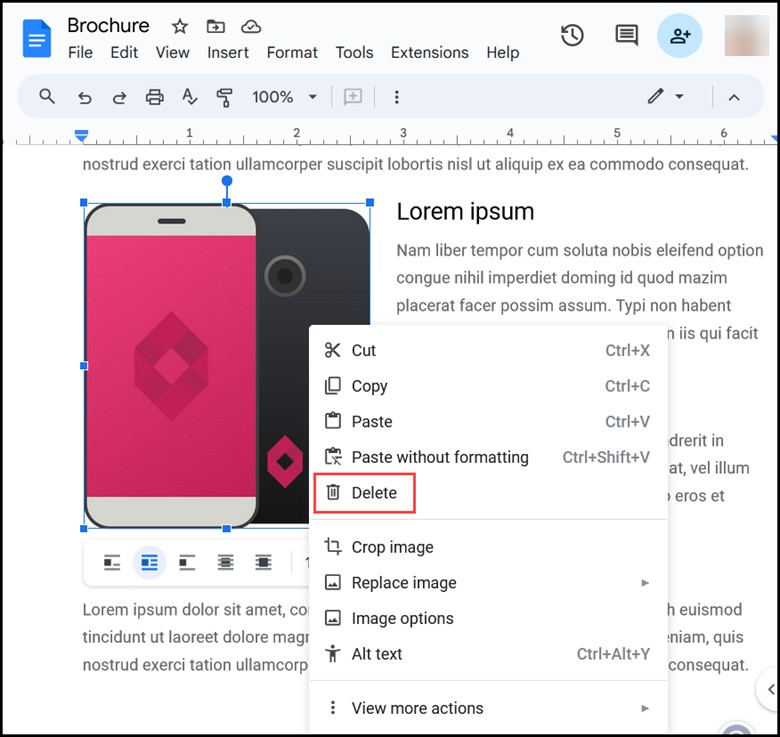 To replace existing images, right-click on the image and select "replace image>upload from the computer."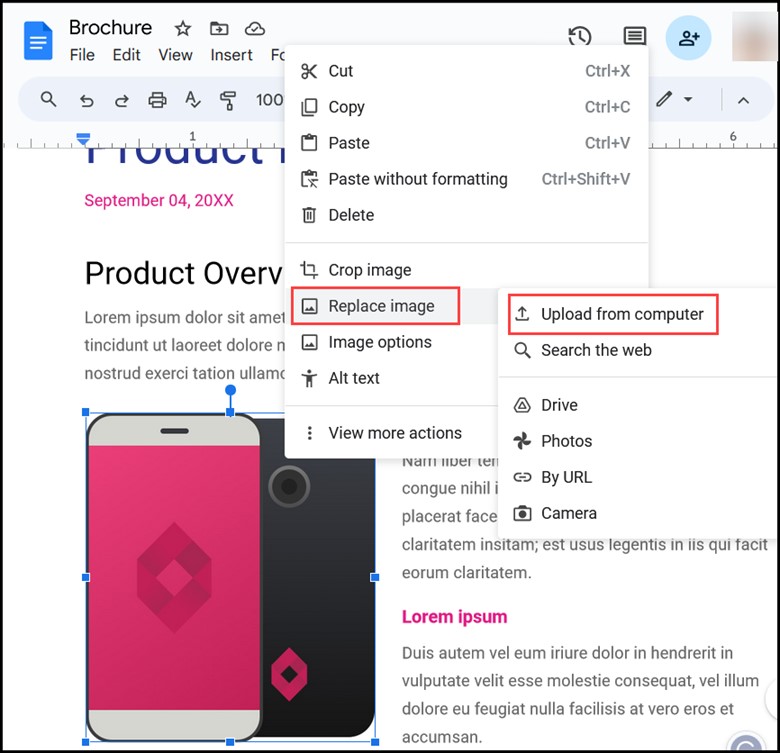 Select "Insert" from the top menu to insert new elements into it.
For sharing the finished one with others, select the "File" option in the top menu, followed by the "Share" option.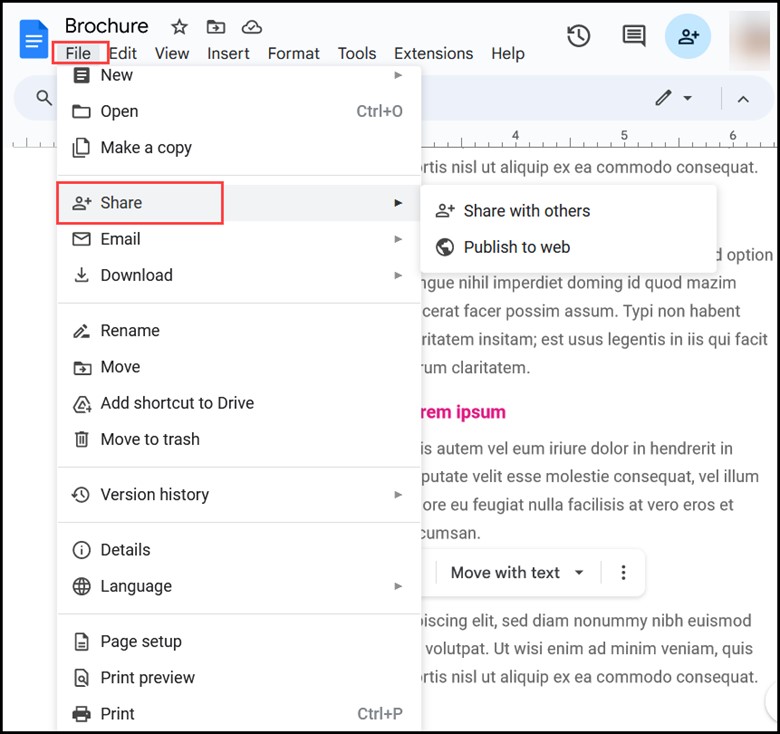 Now, type the names of the people with whom you are already connected via your Google account in the "Add people and groups" fields and select their names from the drop-down.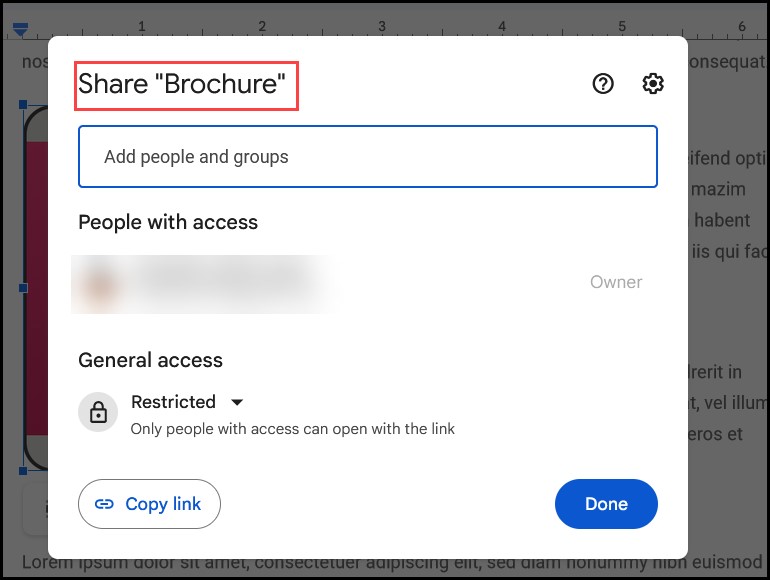 Before taking the final print, make the necessary changes to fit your requirements and click the "Print" button.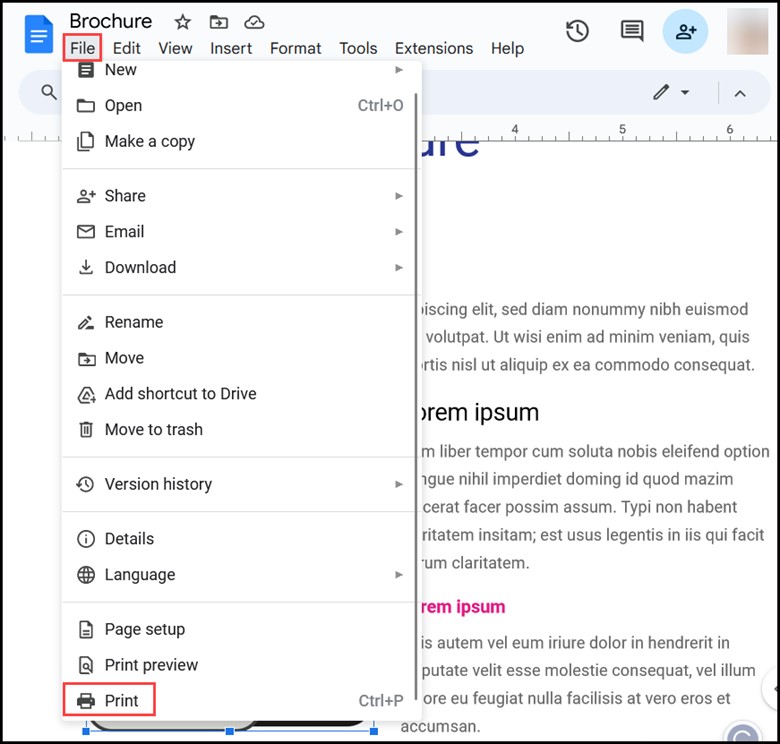 Benefits Of Using Google Docs To Create A Pamphlet:
There are a few benefits of using Google Docs for creating a pamphlet, and those are spoken of below:
Free to use
Accessible on any device without any internet connection
It consists of a massive variety of templates and formatting options
Helps in collaborating with others on your pamphlet
Cross-platform compatibility
Real-time edit
Cloud-based
Frequently Asked Questions (FAQs)
Why Should You Use Google Docs To Create A Pamphlet?
Since Google Docs is a free, easy-to-use word processor-accessible from any device without any internet connection, it is also used to create a pamphlet, especially if you need to become more familiar with any design software.
Name Some Benefits Of Using A Template For Making A Pamphlet.
Time and effort-saving
Visually appealing
Easy to read
What Color Scheme Should I Use For My Pamphlet?
Your pamphlet's color scheme should be visually appealing and consistent with your branding. If a brand style guide is absent, choose complementary colors that are manageable.
Do Pamphlets And Brochures Have To Be Double-Sided?
Pamphlets and brochures generally have two types of Z fold: single-sided and double-sided.
Wrap Up
The process of creating a pamphlet is easy as long as you are using Google Docs since it provides you with the tools needed for creating a high-quality document.
Tell us about your experience in creating a pamphlet in Google Docs in the reply section below.