Blessed with the kindle editions, there is no need to carry your heavy books while you travel. You can enjoy your kindle version anywhere.
Yes, of course, you cannot relish the smell of your newly bought book, but you can easily access it in minutes and can choose from innumerable options!
When you lose interest to read a book you have the option to change it with the wink of an eye wherever you are.
But sometimes due to some technical glitches, you may encounter the kindle book won't download issue and this can be annoying while searching for some of your long-awaited favorites.
In this article, I am going to discuss the possible ways to address the issue. 
How To Solve Kindle Book Won't Download Issue?
In order to sort out the reason why you cannot download the kindle edition, first make sure that you have a proper Wi-Fi connection.
Often due to poor connectional issues, you cannot operate this downloading function.
Next, you can give your Kindle device and the app a fresh restart and solve the problem at once.
Otherwise, you can open amazon settings and go to the Manage Your Content and Devices option and choose to send those from the account manually.
In case you cannot solve the kindle book won't download the issue in any other ways, contact your customer care service and seek help from the customer care unit. Now let us discuss the fixes in detail. 
Fix 1: Check For Any Network Issue
Sometimes you may have a poor network connection for which you may face book won't download on the kindle app issue. For this, here, I recommend you to check whether the Wi-Fi is properly connected.
You can go for disconnecting and then again connecting back to the Kindle and check whether the issue gets addressed this way.
Wait patiently till the procedure gets completed and you are required not to perform any other activity in between as this may harm your system.  After you finish the process, try to download your Kindle edition. 
Fix 2: Give Your Kindle Device A Fresh Restart
In case your Kindle device is kept on for a long time, you may face issues while downloading your Kindle edition.
Many users have fixed this problem simply by giving their kindle device a fresh restart.
Although this step may sound to be remarkably easy yes this has helped a lot!
Press the power button and hold it for 40-50 seconds and then wait till the kindle gets turned off and then reboot itself. Now after you are done, check whether your kindle download error got solved. 
Fix 3: Manage Your Content And Devices From Amazon Settings
If you cannot solve the kindle book won't open issue with any other method, you can try to use the Manage Your Content and Devices option.
You can easily find this option in your amazon's settings and send those from the account manually.
Locate your version from the Settings that you are unable to download and then move on to Actions.
After that choose the Deliver To A Device option.
This way you will gain control over the digital content. This way you will not have to face the problem with your downloads and reading your favorite book. 
Fix 4: Redownload Your Kindle Edition
When you are troubled with the kindle download error, it is better to delete and then re-download your book. This way you can easily check the issue.
For re-downloading your kindle edition, you will have to go back to the Amazon account you use. You will find all of your books here. Now send back the book you failed to download. 
Fix 5: Check Your Orders
It is also advisable to check the digital orders that you have made. For doing this first go to the Manage Your Content and Devices and from there go to Your Orders section.

Here you will be able to find out the orders that you have made, and you can also re-download the same.
You have another option to download it to your computer and then transfer it to the Kindle edition. 
Fix 6: Check That The Payment Method Is Valid
Sometimes it might happen that after selection of your book you have placed order and chosen some method to pay.
You have chances that the method you have selected to pay may not be valid or applicable and this is preventing it from getting synced or downloaded.
In this case you will have to visit Manage Your Content and Devices section and from there open the Settings option.
Now, from the given options, choose payment settings and then move on to the Edit Payment Method option. 
Fix 7: Contact Customer Care Service
If no solution has helped you to check the kindle book won't open problem, contact with the representatives from Amazon.
You can easily find the customer care service and from the help desk, speak to the concerned person and resolve your issue.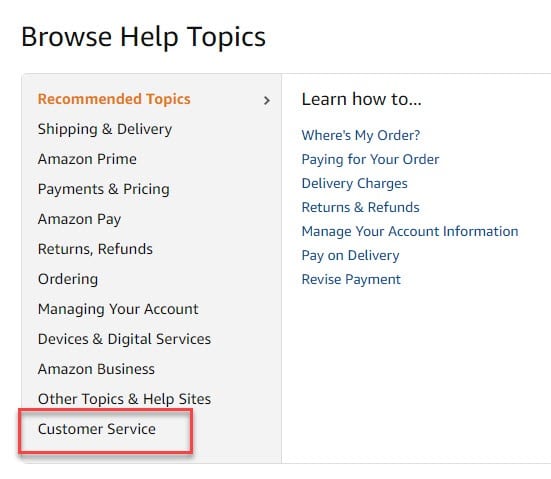 Also Read: Kindle App For Windows 10: Unable To Connect Error Solved
Concluding
So, I hope this article has helped you with some feasible solutions to solve the annoying Kindle book won't download issue.
In case you have some queries or suggestions with such topics, please feel free to comment in the section provided below.
You can also shoot us a mail at your convenience. We are always eager to hear from you.