BeReal is proud of its simplicity and it sounds good too, but it raises a concern about whether it is safe to use.
In this guide, I have put together all the data and information which BeReal takes along with it and have also discussed its privacy policy.
This will help you to keep yourself absolutely safe and secure while you are using it.
If you think you are putting your life at risk by sharing one BeReal at a time then this is the right article for you.
How Secure Is Your BeReal App?
BeReal is absolutely transparent about the personal data it collects for its usage.
BeReal hasn't experienced any data breaches as off now and since you need to enter a unique code every time you log in your account is very much secured.
BeReal is as safe as any other social media app right now.
In order to enhance security and privacy purpose you can disallow BeReal from accessing certain information on your phone.
Before you start posting it is very important to go through all the settings and understand the way in which the app works.
It is highly recommended to also review BeReal's privacy policy.
As long as you are aware of BeReal's privacy policy and what other people can see, it is absolutely safe to use.
There is no evidence till now that BeReal's security has been compromised in any way.
But you should always be careful while adding people to your list since anybody can screenshot your actual image and circulate it without even taking your prior permission.
How Does BeReal Work?
Anything which you create with BeReal stays with the company like photos, RealMojis, and comments. If you give BeReal permission to post your geographical location then it also gets stored along with the date when you first signed up.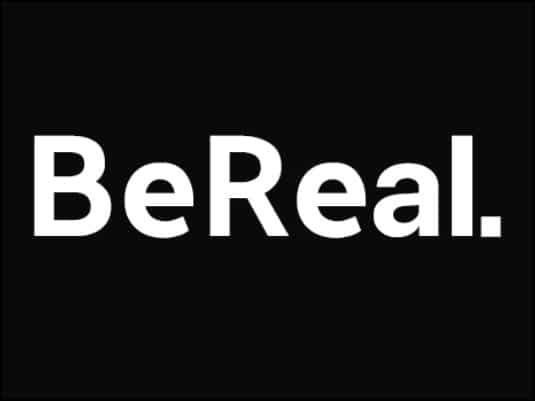 If you ever think of opting out of this app and even want to erase your digital footprints here then you can easily delete your account and BeReal will erase your data within a month's span.
The backup that the company has kept will also get deleted within a span of 90 days.
Just like you are comfortable while using other social media apps like Instagram, Facebook, and TikTok you should also be comfortable while you are using this new one.
Here users take quick snapshots of their authentic moments and share them with their friends during the day.
This typical photo-sharing rising social media app has made a name for itself due to its authenticity and continues to be a rage on high school and college campuses.
If you ever fail to post within the two-minute window then BeReal will inform your friends in the push notification.
BeReal created a new set of boundaries that urged the user to stay as authentic as possible.
It also helps in limiting the idea of perfection among teens which is actually a major concern nowadays.
It ritualistically notifies you once a day by saying "Time to BeReal".
The moment you tap on this notification you will have exactly two-minute time to take the selfie and the resulting image is termed "BeReal".
While posting a BeReal you will be given a choice to share it with My Friends or Discovery.
If you share My Friends then only the people whom you have added as friends in will only be able to see your BeReal.
But if you have shared it with Discovery then everyone who has access to this app will be able to see your BeReal.
BeReal will also access your location until and unless you block this app from accessing your device's location data.
Ensure you have turned off the location in your device settings to prevent it from your whereabouts.
If you missed doing this then BeReal will automatically show the place where you will take your BeReal.
The place will pop up just underneath your name.
What Can You Do To Enhance Your Security On BeReal?
Since the idea of BeReal is to share exactly what you are up to and where you are within a span of two minutes it raises the potential safety concerns associated with it.
If you are very particular about whom to invite to your BeReal circle, then it shouldn't be a concern at all.
For signing up you need to provide the app your name, dob, and phone number.
This data will help to identify you when you log in and help the server store all the data by your name.
It will stay on the server for three years after the last time you have actually logged in.
BeReal will also be keen to get access to your contact list so that they can easily add your friends or companions to your friend list.
BeReal's safety level depends on how actually people are using it.
Make sure not to include any sensitive or personal information inside your BeReal photos.
Before using this new social media app take out your time and see whether it's actually safe to use.
It also features the option of blocking and reporting abusive behavior and people on the app.
It is always better to walk that extra mile for the sake of preserving your security and preventing it to get leaked.
It is indeed exciting to be on a new social media but it is equally important to understand the terms and conditions before diving deep into it.
While you are using the app and its service your activity on BeReal, content data, geological data, phonebook data, device and equipment data, and cameras and photos are collected by them.
Are you anxious after reading this particular piece of information?
According to BeReal's privacy policy, your information and personal data will be exclusively used by BeReal for its internal service.
It will not be transferred or sold to any third party without your prior consent.
If you are too apprehensive or anxious about BeReal's privacy policies then you can abstain from making this account.
Authenticity is actually the motto of this app and connecting with real-life friends is the goal.
Frequently Asked Questions (FAQs)
Is The BeReal App Safe For Kids?
The two-minute window feature which urges the user to share real-life moments can create performance pressure in kids which in turn can cause anxiety.
Can Random People See My BeReal?
Your friends and acquaintances who have also shared a BeReal picture during the day can only see your picture.
Are Comments On BeReal Private?
There isn't any private messaging function on BeReal and the comment on someone's photo can be seen by any of their friends even if their account is set to Private.
Can You Delete A BeReal You Have Posted?
Once you have posted your photo you can only delete and retake it once more.
Takeaway
Even if the new app is safe like any other social media app still parents need to read the intricate details of the privacy policy.
They should even raise awareness regarding online safety before allowing teens to access it.
Nevertheless, this app has indeed got something refreshing to offer to this young generation who are prone to filters and editing.