Internet is an important part of our world now and more and more devices are being connected to the internet every day. Today we have Wi-Fi access in homes, hotels, railway stations and airports, subways, etc.
Free Wi-Fi analyzer for Windows
Wi-Fi is the most popular method to connect to the internet. But it has some security risks, and being connected to a random unsecured network is dangerous as you may lose some sensitive information stored on our device.
Your router comes pre-equipped with a firewall that prevents intruders from having access to your device. But to protect data and securing network traffic, you need the help of encryption tools.
If you are an admin of your home Wi-Fi network and want to check for the health of your wireless network, or you want an app that can help you analyze and understand what is going on with your network, here I will list five free Wi-Fi analyzers for Windows 10.
Windows WLAN Report Tool
You can generate a health report for the Wireless Network health of your PC in Windows 10. Here you can see the wireless connection history of your system for the last three days.
This report can be used to monitor the upload and download speeds and check where a problem in the network may be arising from.
To make a Wireless Network Health Report, you need to follow these steps:
Open an elevated Command Prompt. Open Run dialogue by pressing Win + R, type cmd and press Ctrl + Shift + Enter to open it in administrator mode.
Type the following command in the command line editor and press Enter:
netsh wlan show wlanreport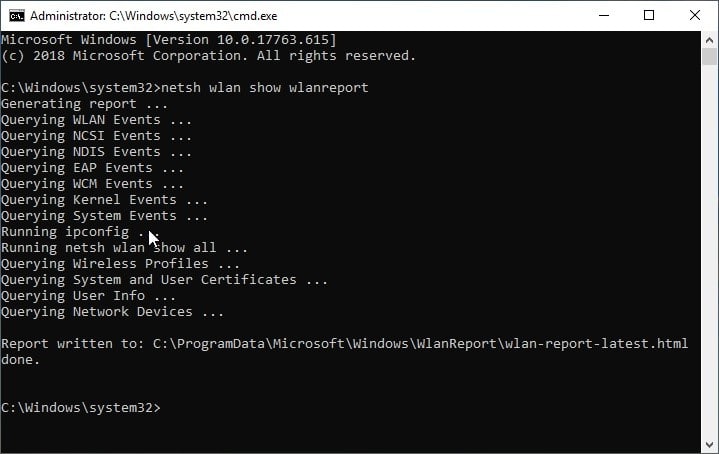 To view this report, you need to open this file from a Run
Open a Run dialogue by Pressing Win + R.
Type the following command and press enter:
     %ProgramData%\Microsoft\Windows\WlanReport\wlan-report-latest.html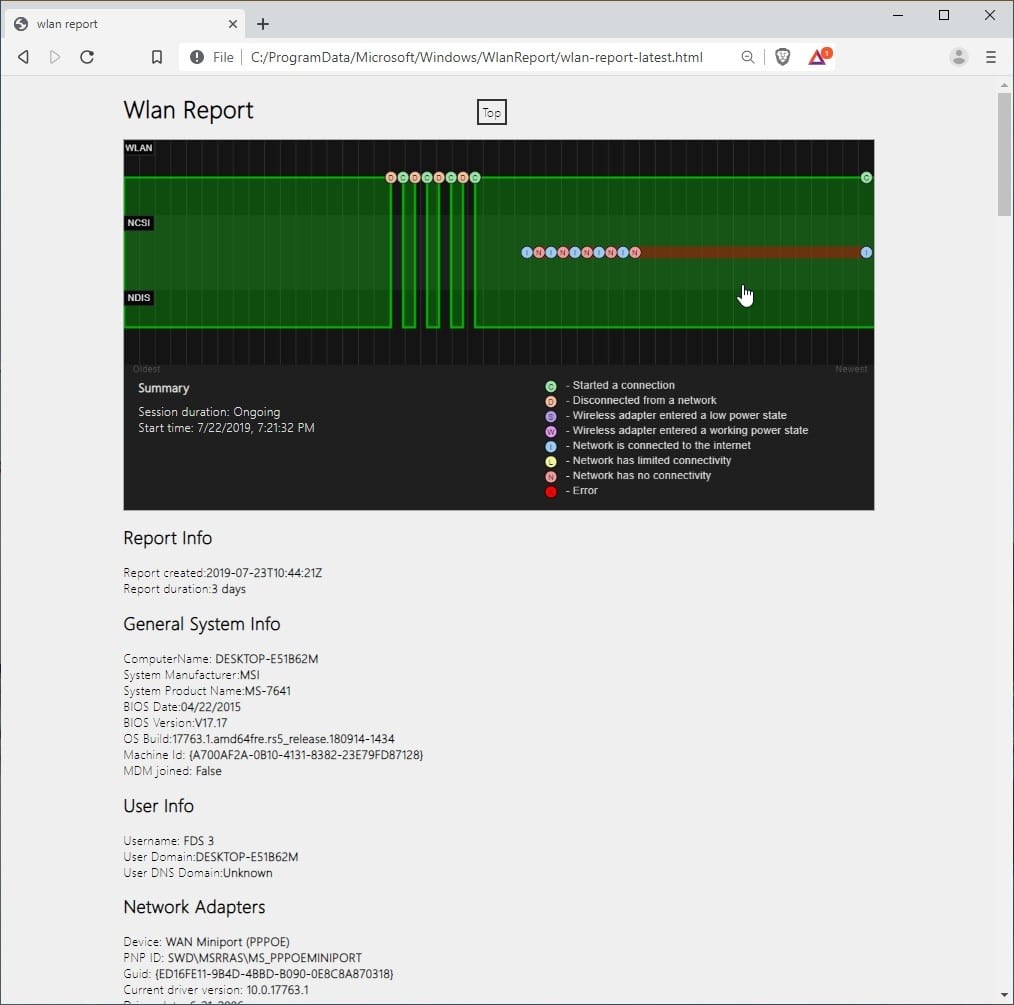 Note: Alternatively, you can paste here the location of the file written by copying the path displayed in the cmd window
You can take a look at the Disconnect reasons table to understand why your network disconnected. If a driver failed or the network was unavailable, it will be displayed here.
Wi-Fi Analyzer (by Matt Hafner)
This app is available on the Windows Store that boasts a 4.5* rating. This Wi-Fi analysis software can help you identify the problems with your Wi-Fi and find the best channel for your router.
You can also find the best place for your router/access point. In the pro version, there is present a beeper for signal strength, options to prevent screen timeout and lock screen rotation.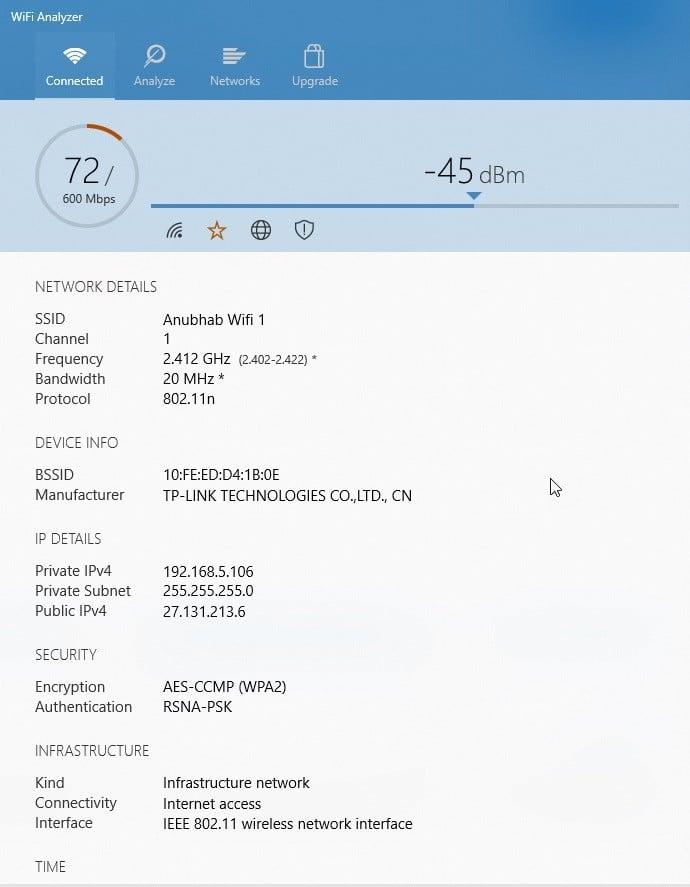 You can view the analyzer by switching between SSID and BSSID and you can see the IP details and security details as well.
You can download the app by visiting the Microsoft store.
Vistumbler
Vistumbler is a free open source Wi-Fi scanner tool that scans the entire wireless networks within the range of the router. The app uses the Windows Native Wi-Fi API to locate the access points and gather information about the network.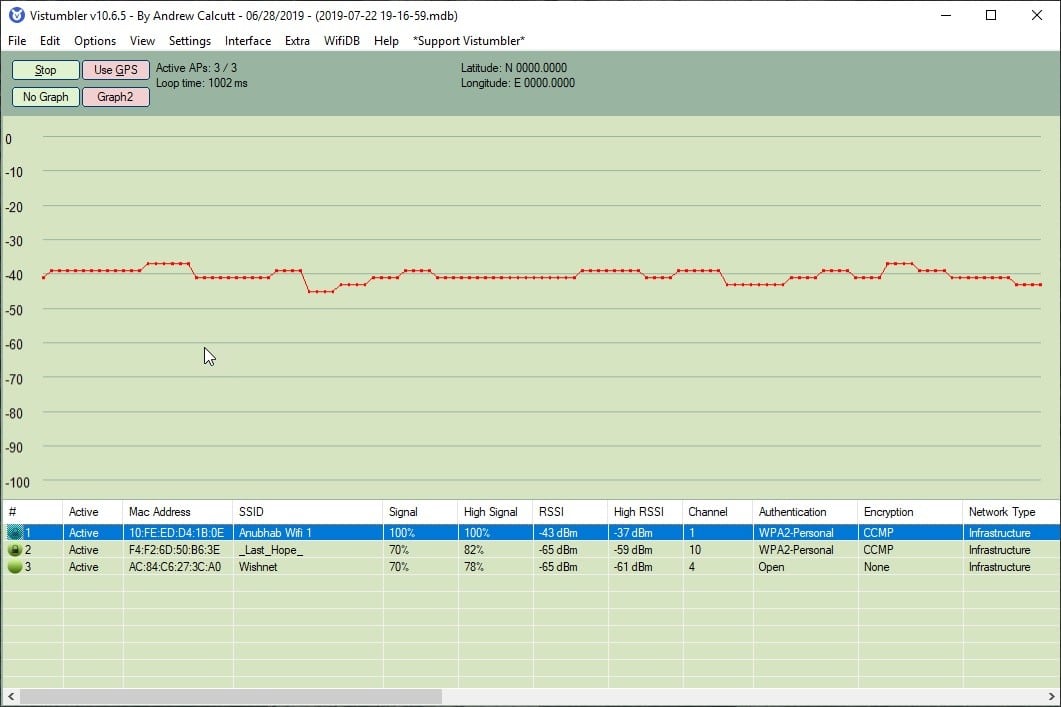 You can verify network configurations and detect unauthorized access points as well. you can also find the cause of any interference that may be hampering your network speeds.
You can download the app from their website here.
Conclusion
A Wi-Fi analyzer can help a lot if you are facing troubles with your router or your internet connection. You can check for the SSID, speed, and security of any Wi-Fi network using the Free Wi-Fi Analyzer for Windows 10 given above. Comment down below if you use any of them on your PC to monitor the network issues.