Introduced first in Windows 2000, hibernation is one of the most useful Windows 10 power options. Hibernation in Windows 10 is very useful with multi-core optimization, with your active files and applications being saved on your storage drive and the computer shutting down.
This is much more beneficial than the power hungry Sleep mode, where your computer is kept in a low power state from which you can resume the work. Although the Hibernate option is not added by default in the Windows 10 power options, you can add hibernate to Windows 10 start menu easily.
What Actually Happens In Hibernate Mode?
Before you get to know how to get hibernate option in Windows 10, you should first know what actually happens during hibernation in Windows 10. This will allow you to understand the option better, and you can use this feature along with the other power options to the fullest.
When you click on Hibernate, you will notice that your PC shuts down like a regular shut down. While it seems simple, a complex task happens in the background. All the active applications that you are working on are written to a file on the hard disk.
This file is the hiberfil.sys file. When you resume your work by powering on your computer, you computer will read this file and transfer the data back to the memory, and you can resume your work. While this usually takes some more time than sleep, a power loss during hibernation will not result in data loss.
Hibernation in Windows 10 is very useful in portable devices like laptops, where there is a chance of you losing your work if the battery runs out.
How To Enable Hibernate In Windows 10?
If you too are wondering how to enable hibernate in Windows 10 start menu, here are the simple steps that you can follow:
Open a Run dialog by pressing Win + R.
Type control.exe and press Enter to launch the Control panel.
Change the View by to Small icons if you see it set to Category.
Click on Power Options.
From the additional menu in the left, click on Choose what the power buttons do.
To add hibernate to Windows 10 start menu, first you need to click on Change settings that are currently unavailable.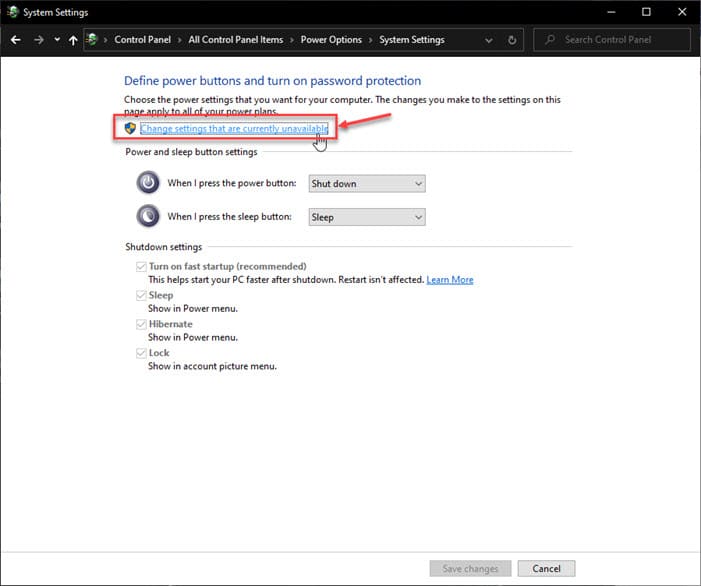 This will enable the check-boxes under Shutdown settings.
From here, make sure that the box next to Hibernate is checked.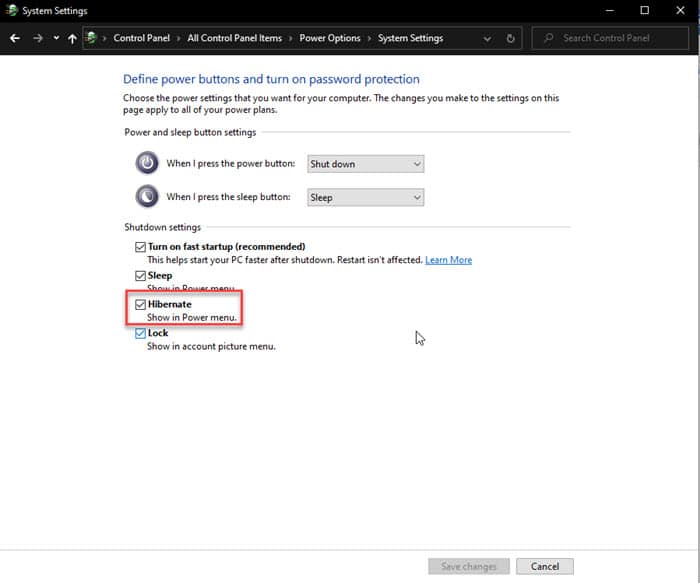 Wrapping Up
Windows 10 power options provide a variety of ways in which you can power cycle your device. Now you know how to enable hibernate in Windows 10 using the simple solution provided above. Did you find this useful? Comment below and share this with people to help them add hibernate to Windows 10 start menu.