Often when you wish to download a large file on mega website using local browser storage, this error – your browser storage for mega is full may be displayed.
This occurs when the local browser storage is not enough. When you free up some space, you will be enabled to download automatically.
This may be a little embarrassing while you are loaded with works and in between, you are interrupted with this issue.
Clearing The Browser Storage For Mega
You can clear some space on your hard drive or get rid of Mega.nz cookie to make some space when your browser storage for mega is full.
Resetting your web browser or clearing the download history also make room so that you can easily download a large file on Mega.
Through this article let's find out some methods to combat with the problem.
Method 1: Clear Space On Your Hard Drive
When your mega browser storage is full, to download larger Mega files, you may be running out of space.
You need to clear some space at once to download the mega file on your browser locally.
In this case, when the drive on which your browser is installed has no space, this error message will appear.
So, you need to visit that particular drive you have installed your browser and proceed to delete unnecessary files or programs.
Method 2: Get Rid Of Mega.Nz Cookie
If you are stuck with the mega browser storage full error, try to get rid of the mega.nz cookie in Chrome. This may resolve the error temporarily.
To commence the process, follow the steps:
Step 1: Select Customize and Control Google Chrome at the top right of the browser.
Step 2: Now go to Settings and open Chrome's Settings tab.
Step 3: Choose Advanced settings and click Site settings to open content permissions.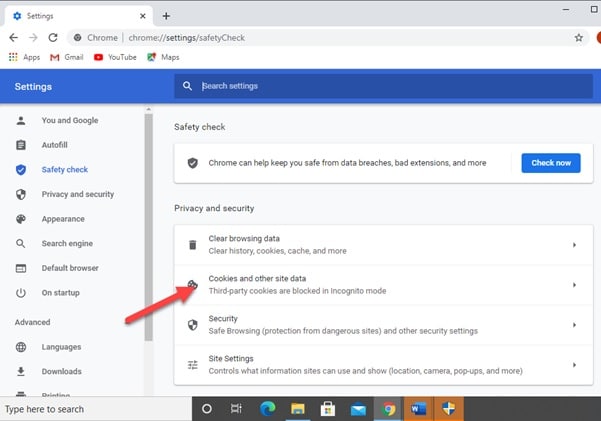 Step 4: Now choose Cookies to open the options. Click on See all cookies and site data and this will display a list of cookie data.
Step 5: Then type mega.nz in the search box. After you finish, press the bin button for the mega.nz cookie. This will free up cookie storage space and now your browser can download your preferred files.
Method 3: Reset Web Browser Firefox Or Chrome Or Internet Explorer
If your in-browser storage for mega is full, you may try this effective method. Reset your Firefox browser or Chrome browser and download it again. This may fix this problem instantly.
To execute this, follow the steps:
Step 1: First of all, go to the Settings in your Chrome or Firefox browser.
Step 2: Search and find Reset. You will find it in the main settings menu options.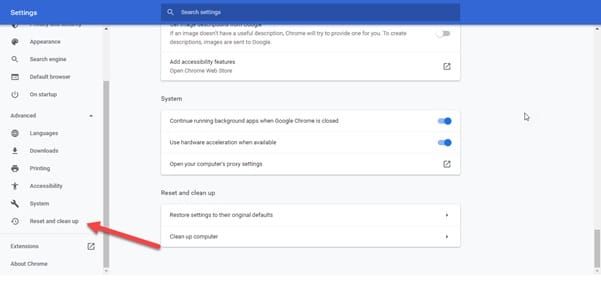 Step 3: Save the changes. Close all the important works that you were doing on your browser.
Step 4: Now, hit the Reset Button. This will reset your browser settings cache and permission settings.
Step 5: Now you are almost done! Try to download the Mega file again and if there is enough disk space on the drive, this step should work.
Method 4: Use Mega Download Manager
In case you want to download large files, you may use the Mega download manager.
Here I provide you detailed steps to download the Mega.nz download manager. and With the help of it, you can download large files with ease without any Mega Storage Full error.
Follow the guidelines:
Step 1: Visit Mega.co.nz website and download the Mega.co.nz download manager.
Step 2: Now install it and go to the mega file you are trying to download.  Select the download option using the download manager.
Method 5: Clear Your Download History
When you find your mega browser storage full, visit your downloads page and there you will find all the files you downloaded. Just delete your download history and this may clear some space.
Check The List Of Files You've Downloaded
Step 1:  Open Chrome and click More. Then go to Download.
Step 2: Now, to open a file, click on its name. It will open in your computer's default application.
Or, you may use a keyboard shortcut to check the download history. 
Delete All Files From Your Download History
You may delete all the files from your download history and these files will not be removed from your computer. Deleting the files just cleans up your Downloads page on Chrome.
Step 1: Select Chrome and click More. Then go to Download.
Step 2: For each download that you wish to delete from your history, click Remove at the top right.
Step 3: Or, you may look at the left and click Clear browsing data. A box will be displayed.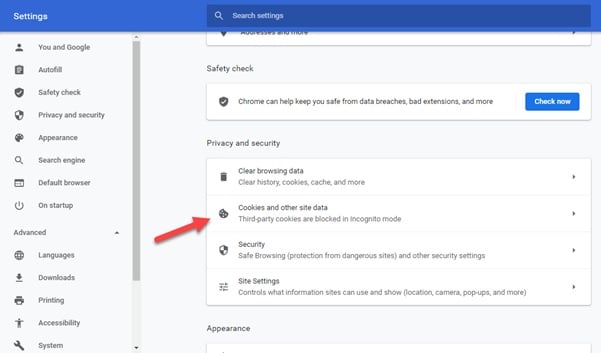 Step 4: Select the amount of history you wish to delete. If you want to remove everything, select the beginning of time.
Step 5: Now, check the box just beside Download history. You will find Clear browsing data. Click it. This way you will be able to clear some of the space. 
Winding Up 
I hope this article proved to be helpful to fix the issue if your browser storage for mega is full.
For any related queries communicate us in the comment section provided below. We always look forward to hearing from you.