If you want to get the best out of the much-anticipated role-playing game Honkai Star Rail, here is a complete game optimization guide.
So, go through this article to enjoy a smoother gaming experience with Honkai Star Rail.
Also Read: What to do when Honkai Stra Rail stuck on loading screen.
We have shown a VIDEO walk through at the end of the post for easy solution.
The Best Optimization Guide For Honkai Star Rail
Follow these basic tips to extract the best out of Honkai Star Rail and enjoy a seamless gaming experience.
1) Change In-Game Settings
With some tweaks in the in-game settings, you can carve out the best out of Honkai Star Rail. Here is how to do it:
Launch Honkai Star Rail.
Open the in-game settings.
Set the Graphics Settings to Medium.
If you are having a powerful graphics card, then you can choose set the Graphics settings to high.
It depends upon your graphics card.
Set the Resolution to your Monitor's native resolution but make it Fullscreen.


Turn V-Sync off and set the Reflection Quality to low.

Disable the Bloom effect and Anti-aliasing.
2) Set The Game To High Performance
You can set the game to high Performance from your Windows settings for a better gaming experience.
To do that, here are the steps:
Press the Windows + I keys to launch Windows Settings.
Select Display under System.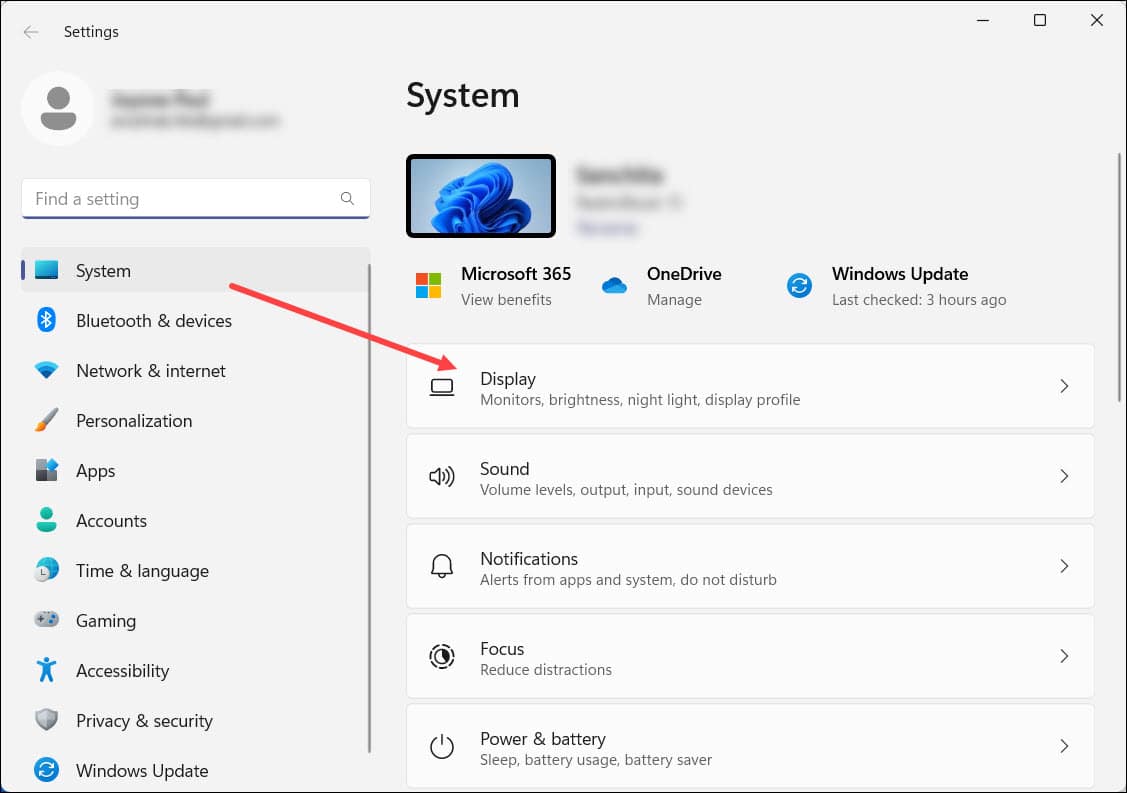 Scroll down to find Graphics and click on it.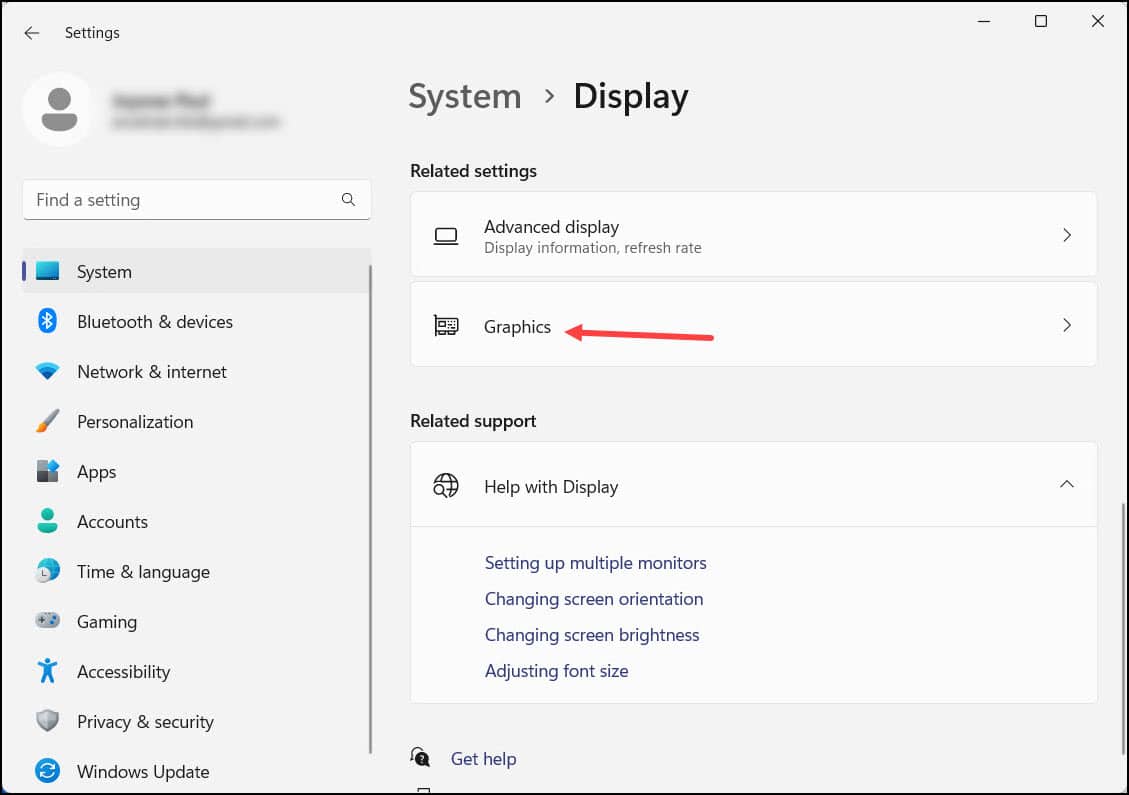 Select Browse and head to the Honkai: Star Rail installation folder.
Choose the Honkai: Star Rail exe and add it.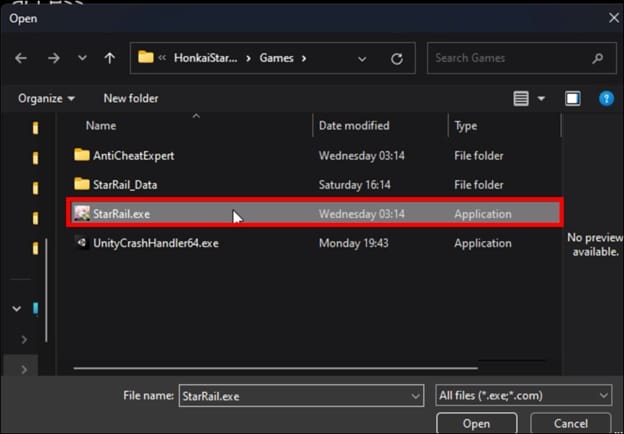 Then set it to High Performance. Click on Save to apply the changes.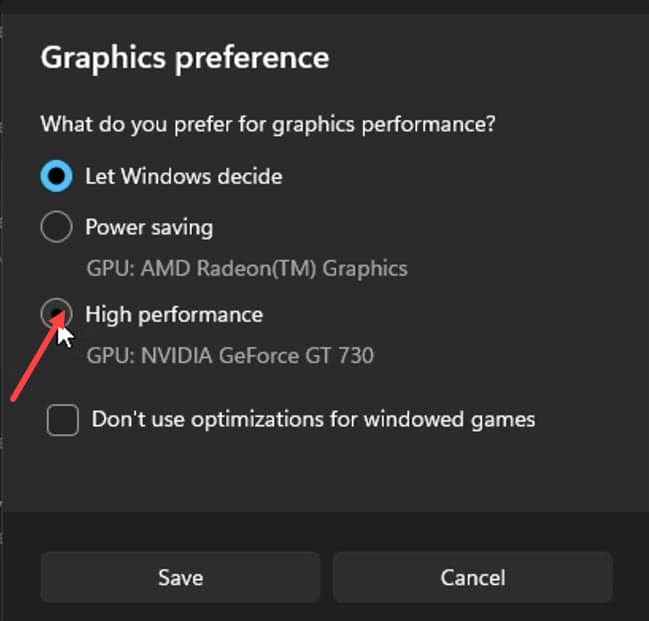 If you don't know the Star Rail installation folder, open the game launcher. Then click on the menu next to Play. Choose Installation Location.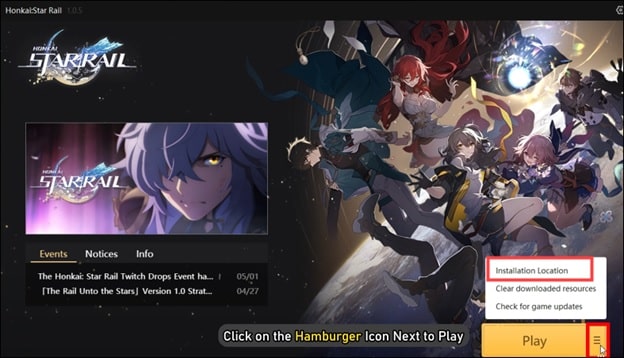 Note down the address and use it to Browse in the Graphics settings.
3) Update Graphics Drivers
To enjoy a seamless gaming experience, make sure to update your graphics driver.
So, update your graphics drivers following these steps:
Right-click on Windows Start Menu & click on Device Manager.
Expand the graphics adapters section by right-clicking on your Graphics driver.
Select Update Driver.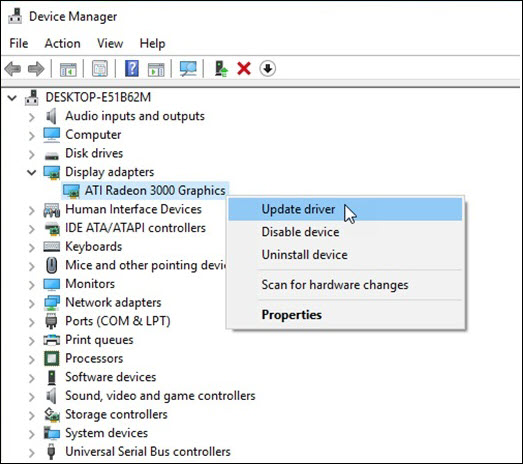 For Nvidia graphics cards, use GeForce Experience for updating the graphics drivers. You can get it from Nvidia's official website in case you don't have it installed.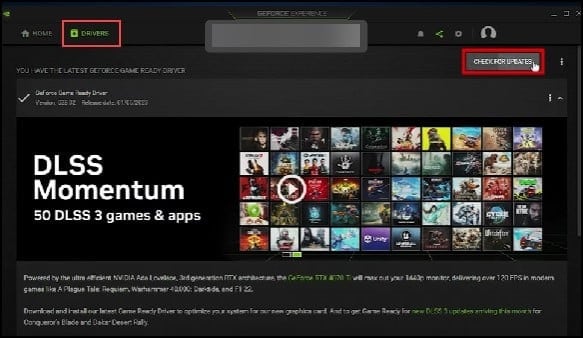 For the AMD graphics cards, use Radeon to update the drivers.
Then, run the app and head to the Drivers tab. Download & install the latest updates from there.
Once done, restart your computer. Now launch Star Rail and check the gaming performance. If you want to enhance it, close the unnecessary apps.
4) Close Unnecessary Programs
The programs running in the background can sometimes interfere with the game and cause performance issues.
So, closing the unnecessary apps and programs can give you a smoother gaming experience.
To do that, follow these steps:
Right-click on the Windows Taskbar & select Task Manager.
From the Processes tab, right-click on each unnecessary process and select the End task option.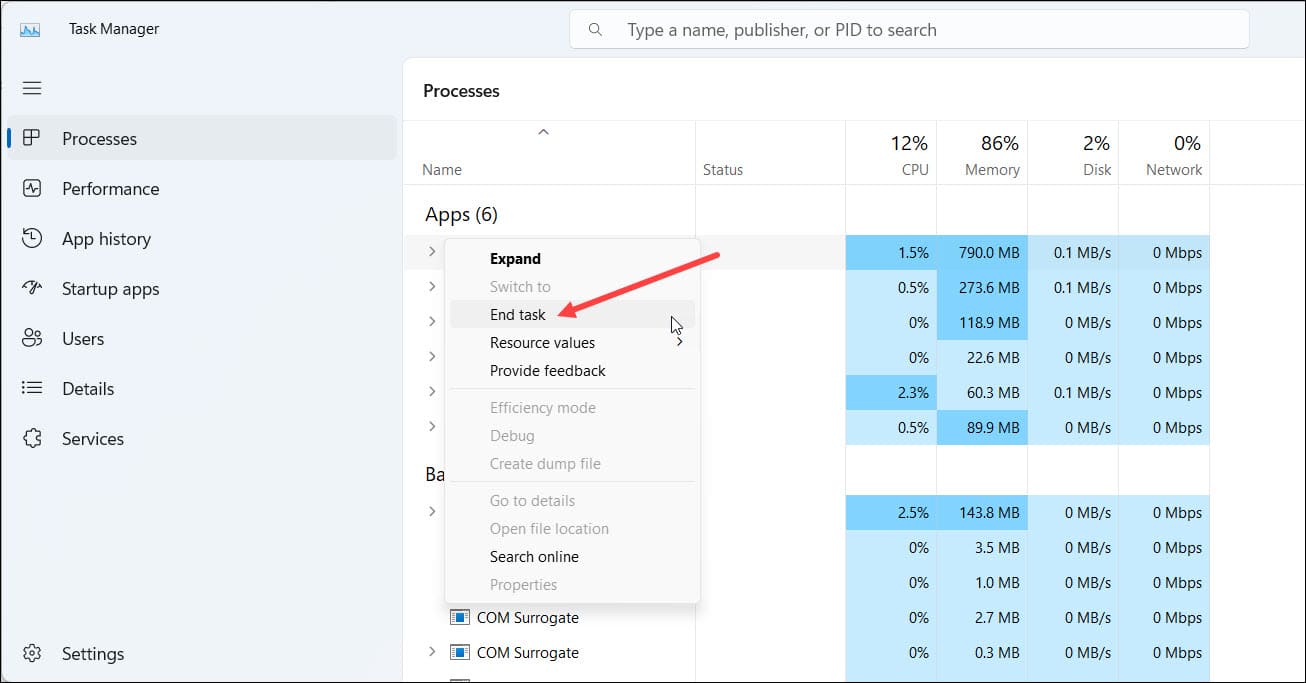 You should always close apps like Discord, Google Chrome, Nvidia Shadow Play and GeForce Experience before playing Star Rail.
5) Change The Power Settings To High Performance
If you are playing Honkai Star Rail from a laptop or PC, then change the power settings to high Performance. This will ensure a better gaming experience.
Here is how to do that:
Type Control Panel in your Windows' search bar & hit Enter.
Set the View by section to Large Icons.

Go to Power Options and expand the Show Additional Plans option.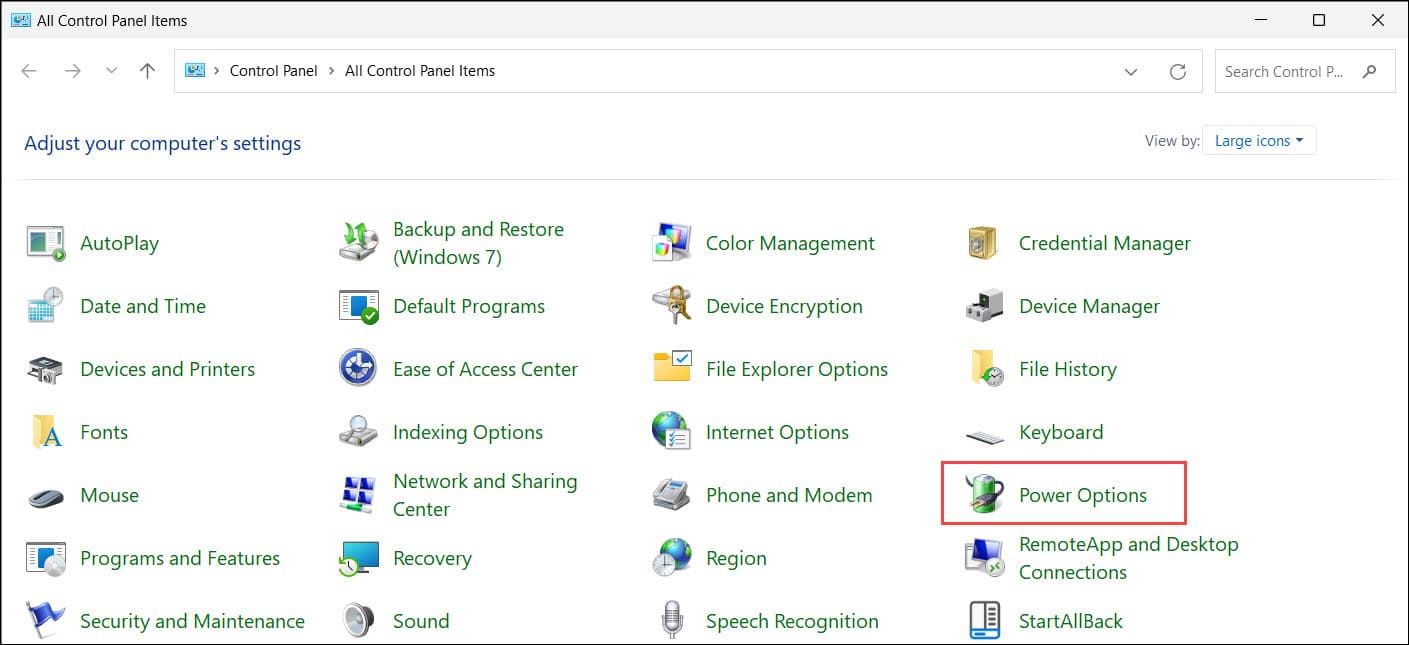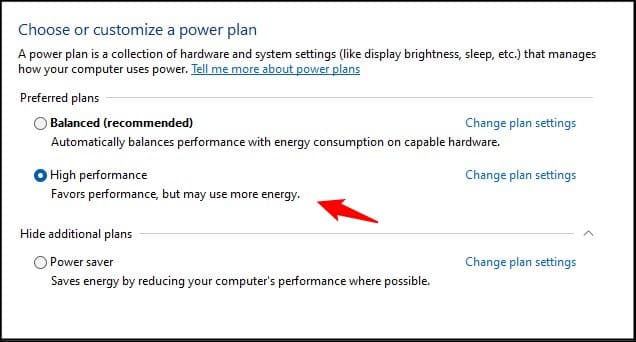 Now run Honkai: Star Rail, and you should find some difference.
Wrap Up
So, that was how to get a seamless experience with Honkai Star Rail.
For any such game-related queries, ask us in the reply section, and we shall turn up with answers ASAP.