Instagram is always on the move and tailors its app keeping in mind the features of the other trending apps.
Recently its new competitor, BeReal launched a new feature where users can take a spontaneous snapshot of their daily lives.
Instagram, founded in 2010 gives users the opportunity to share photos and videos thereby gaining immense popularity in 2012. Since then, there has been no looking back and Instagram isn't tired of adding new features like hashtags, reels, and Instagram stories.
Even if Instagram took inspiration from BeReal still there are a few differences between the two apps.
Read the complete guide to get detailed information about the same.
What Is BeReal And How Does It Work?
A new social media app named BeReal has successfully brought back authenticity to the social media landscape.
The app has styled itself as one of the most authentic ways of connecting with friends and acquaintances.
Launched in December 2019 by Alexis Barreyat this new social media app, BeReal has been downloaded almost 43 million times.
Since its launch date and is supposedly growing its user base to an amazing scale of almost 315%.
BeReal has been forcing its users to share the unfiltered realities of their daily life at any time of the day.
The posts disappear the next day but users will have access to their previous BeReal post history.
Even though you are allowed for retakes, you are unable to upload your own content or add any filters or edits to the photos.
It is said to have a massive fan following and its popularity is rising exponentially among millennials.
It currently holds the top position in Apple's App Store and has also been ranked among the ten most popular free apps the last summer.
This photo-sharing app urges the user to post a candid photo that gets captured from their smartphone's camera.
The user needs to post within 2 mins which in turn allows the user to unlock and view their friends' posts too.
The actual purpose of this post is to show your friends and acquaintances what you are up to and to "be real" about it.
It has been solely designed to bring out the authenticity of the user so that they abstain from creating overly curated content.
It's actually pretty simple since the user will have to post exactly what they are doing at that present moment and also plays a big role in pulling people away from the fabricated content.
Gen Z or the millennials are solely dependent on filters and have a hands-on experience of sharing those on their social media handles.
But this app intends to bring out the authenticity of its users and then allow them to share it.
Instagram Verses BeReal
"Candid Challenges" of Instagram is likely a copy of BeReal which was unleashed recently and is said to have a striking resemblance to BeReal which was originally launched in 2019.
This much-needed inspiration from BeReal is available in the Story and Reels section of Instagram.
By adding this feature to reels Instagram has incorporated it to operate in the videos too whereas BeReal is presently sticking only to pictures itself.
Instagram users will now get a two-minute window to participate in this Candid Challenge for snapping their photos.
They will get notified each day at a different time for snapping a photo of their surroundings.
The camera is said to open for shooting which in turn will make the instant image appear in the Stories.
Not only this Instagram has said to add a new "Dual" setting in its app camera which mimics the shooting style which was actually popularized by BeReal.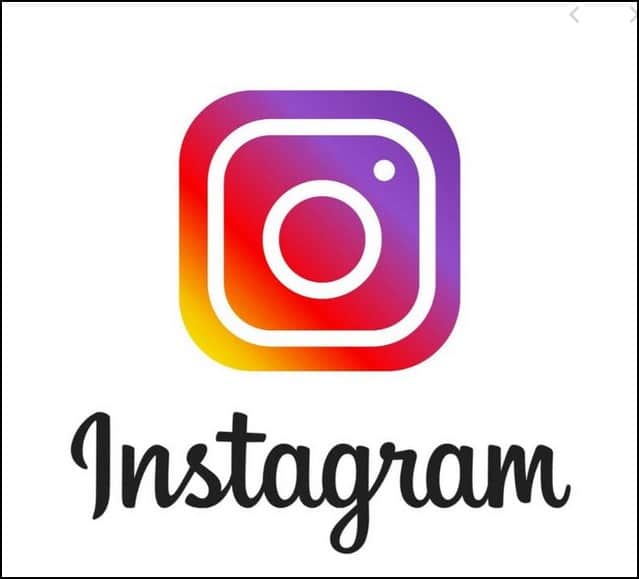 You will receive a notification in BeReal at a different time every day which tells you that "time to BeReal".
The user will be given exactly two minutes to take a photo no matter what the user is up to at that moment.
The front and back camera of the phone will automatically launch leaving the user with absolutely no option other than using it.
This particular act of randomness will bring out authenticity.
In that two-minute window you are actually free to share your messy desk, and a nice luncheon, in short, you are just sharing your slice of life in those two minutes.
You can't feel FOMO (fear of missing out) on BeReal since you and your friends are limited to one post per day so even if you check the feed two or three times then also you hardly get to see anything.
But the app is said to be a bit glitchy right now because of every user accessing the app at the same time and uploading a photo.
Social media apps like Instagram and Snapchat are said to promote a false reality due to the usage of excessive filters.
This in turn promotes a false reality and real-life snippets get lost somewhere in the middle of this.
Thumbing through the public feed is addictive but in the case of BeReal, it is totally anti-scroll.
Only the users who have a fascination to get a minute-to-minute update of the public feed will get easily disappointed here.
In BeReal the performance pressure is less and also the temptation to scroll mindlessly gets hindered.
Also, from the mental health perspective, the BeReal app is a healthier choice since it does not pressurize its popularity through sharing, likes, and comments.
It can be termed an anti-addictive social networking platform.
In short, BeReal offers an authentic, filter-free experience in the present scenario which is being driven by editing, filters, hashtags, and influencers.
Frequently Asked Questions (FAQs)
Is BeReal Trustworthy?
Make sure you are aware of BeReal's privacy policy and also what you want people to see.
As long as you are aware of all these it can no longer harm you.
Can People See If You Screenshot Their BeReal?
Yes, BeReal notifies the user about the screenshots which are being taken.
In the case of iPhone users, you will get a notification about the number of people who have taken your screenshot.
Is There A Limit To Following People On Instagram?
Instagram doesn't allow more than 7500 people to follow.
Does Instagram Keep Deleted Photos?
You can view the deleted content from your Instagram account in the recently deleted and can also restore or delete it permanently if you want to.
Wrapping Up
This unique function of the app has definitely got the desired attention and will make it last too.
Since BeReal is only two years old time will decide if this app is a genuine threat to Instagram.
Update us with your inputs or comments if any.