Technology is always focused on improvement and so are your 360-degree videos.
Now with its help, one can capture simultaneously from all the angles. A vast variety of industries are getting benefited and the audience engagement graph is sharply rising.
YouTube and Facebook have become a popular platform for these 360-degree videos.
But sometimes you may find it difficult to play on your android phones and stuck up with YouTube 360-degree video not working on the android issue.
Why Do You Face This YouTube 360 Degree Video Not Working On Android Problem? 
Google provides you the platform for viewing virtual reality 360 degrees. You can enjoy your animation, concerts, or videos.
You have Virtual Reality viewers like Google Cardboard there.
But you may sometimes face problems while YouTube 360-degree video not working on android and in this article, I am going to discuss how to get rid of such annoying issues.
There may be a compatibility problem with your browser. Another problem maybe it does not support HTML 5.
Many viewers after updating their browsers and YouTube video app solved this problem instantly.
So, now let us discuss other solutions to give you a seamless view of your 360-degree videos. Have a look!
Fix 1: Check The Compatibility Of Your Browser
Before we start, one thing you need to note that every browser is not suitable for playing 360-degree YouTube videos.
The incompatibility of your browser may be the reason for 360 videos don't work on my phone issue. You might be facing problems with Torch or Vivaldi while playing them.
Opera, Internet Explorer, Mozilla Firefox, Google Chrome are compatible with playing your 360-degree videos. So, remember to choose amongst the mentioned browsers.
Fix 2: Make Sure The Browser Supports HTML 5
Check that the browser you are using for playing your360-degree videos supports HTML5 else you will have trouble while playing them.
So, before you move on to any other solution check your browser. There may be a fault with the default player also. So, make sure you verify this.
Fix 3: Update YouTube Video App
For your Android phone ,update the YouTube video app. Often this may be the reason your videos get stuck and you fail to play them.
Your YouTube app must require an update so, I advise you to visit the play store once in a while and check for the available updates.
Step 1: Hit the three vertical lined menu option or the three dots and visit the My Apps & games section.
Step 2: Now a list of your installed apps will get displayed in front of you. Choose the ones that need updates.
Step 3: Hit the respective button to update your app and now check.
Fix 4: Update The Browser
Sometimes the outdated browsers may create a lot of trouble make sure to check from the developer's website for the latest available updates.
The outdated browsers may not support HTML 5 and initiate the 360 videos not working on YouTube problem for you.
Step 1: Open your browser and then go to the Menu option. Check for the updates and choose the Update option.
Step 2: Besides, you can visit the official website of your browser and download and install updates from there.
This way you will be able to fix the bugs, get new features, and security checks. This will enhance better performance.
Fix 5: Choose Full Hardware Acceleration
Check that the hardware acceleration is not turned off for your Windows.
For playing the 360-degree videos you will need the full hardware acceleration support so make sure that the option is turned on and not off.
In the case of your windows 10, in most of the cases, it is turned on by default. Here I am mentioning the steps for Windows 7 and 8. Check the steps:
Step 1: Visit your Control Panel and enable a large icons view.

Now go to Display and then move on to Change Display Settings.
Step 2: Next select advanced display settings and choose the Troubleshoot tab in case the graphics card supports the hardware acceleration.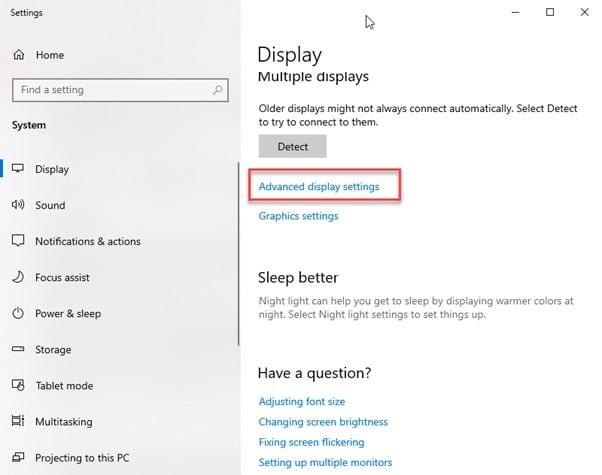 Step 3: Now hit the Change Settings option and now you will get the Display Adapter Troubleshooter window.
Step 4: Here you will get a slider and drag it to your right to enable the full hardware acceleration.
Fix 6: Check The Settings Of Accelerated 2D Canvas
In case you cannot play the 360-degree YouTube videos in Google Chrome, check the about: flags settings. In the search bar, enter about flags and hit the Enter button.

Then enable the Accelerated 2D canvas setting.
Now find the Prefer HTML over Flash option and choose the enabled option.
After you finish doing so, give your browser a fresh restart. 
Fix 7: Calibrate the Gyroscope
Check that the Gyroscope sensor you are having in your android set is calibrated properly.
Many users have reported that despite having the sensor in their mobile phones, it was not correctly calibrated and that may be the main reason for 360 videos not working on the YouTube issue.
Step 1: Go to the Settings of your phone and go to the Additional Settings option. Now press the Accessibility option given there in the settings window.
Step 2: Search for a Gyroscope calibration option there and for calibrating choose that option.
Step 3: Next check by playing the 360-degree video on your phone.
Fix 8: Check For Gyroscope Sensor
The android set you are using should have a Gyroscope sensor. In case you are not having the Gyroscope for VR, you will encounter YouTube 360-degree video not working on the android issue.
You can choose the app named CPU-Z for detecting whether your phone is having the sensor.
The sensor details are provided by the sensor tab present there. So, all android users make sure you have this sensor for playing your 360-degree videos.
Fix 9: Update Graphics Card Drivers
Sometimes the driver installation may get interrupted and, in this case, you will be facing the 360 videos don't work on my phone problem.
This suggests that the problem creating device is having problems functioning.
To solve the problem, I would recommend you force Windows for the reinstallation of the driver. You can go for updating or uninstallation.
Here I am describing to you the procedure for updating the driver with the help of the Device Manager.
Step 1: First of all, go to search and enter devicemngr for opening the Device Manager.
Step 2: Now go to the Display Adapter section and then find out your graphics card.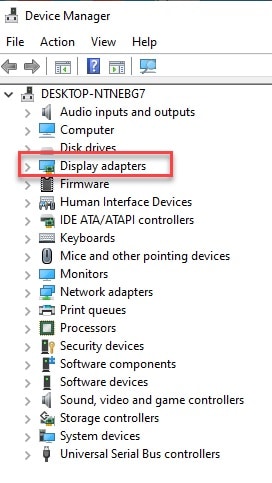 Step 3: Now choose to Update the drivers. In case there is any update available, it will get done automatically.
Wrapping Up
So, I hope by now, you can find out the best possible way to solve the YouTube 360-degree video not working on android problem from the given article.
If you still have queries related to the recording software, please communicate with us in the comments section provided below.
Feel free to shoot us a mail with your ideas or suggestions. We always look forward to hearing back from you.