A massive number of people are using Gmail but only a handful of them know about the features which Google has added to Gmail over the last 17 years.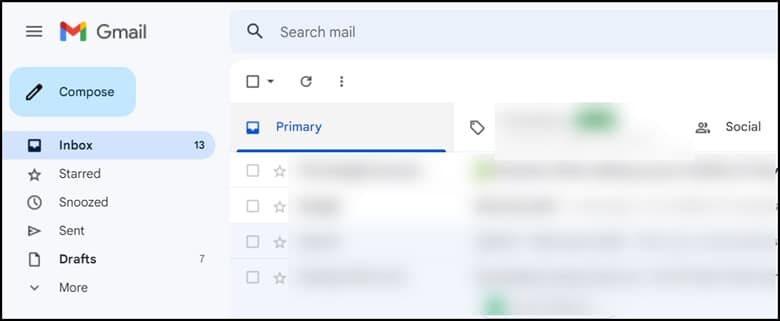 It's beyond imaginable since it brings more versatility to this good old email service.
Gmail has more features and options than you can actually realize. There are a dozen of tips to use your Gmail account more efficiently.
What Are The Tips And Tricks To Help You Save Time?
Using Gmail, the right way can help you save a lot of time.
Here are some useful Gmail features which you may not have found out yet.
1) Fit More Emails Onscreen
Using Gmail on the web gives you three different density views.
You just need to click on the settings to view them.
"Compact" squeezes everything.
"Comfortable" hides the attachments.
"Default" gives plenty of space along with the attachment previews under email headers.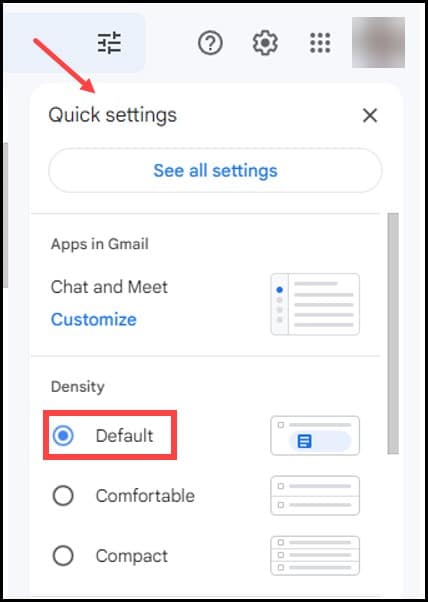 2) Nudge
This is actually a very smart way of replying to all the emails which you receive throughout the day.
It will resurface the emails at the top of your inbox which you make you realize that you haven't replied to any of them.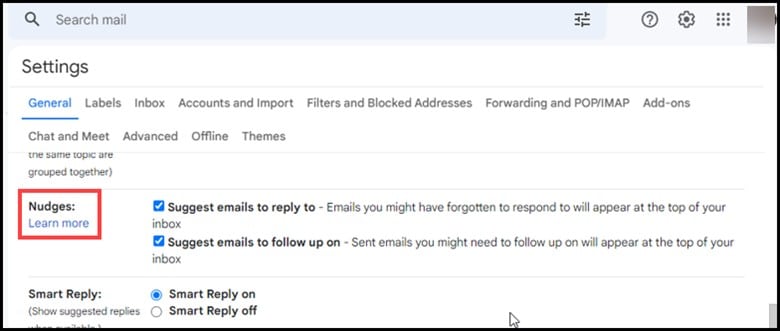 3) Search By Date
This is actually one of the oldest and most useful Gmail tricks which still many people aren't aware of.
Just type "before 25/1/2020" into the Gmail search box and you will get to see all the messages that you have received before the mentioned date.
Typing "after 25/1/2020" will allow you to view all the messages which you have received after the following date.
4) Archive Your Emails
You can now keep your inbox neat and clean without permanently deleting the messages.
You can easily use the archive function and store a few emails there without taking the pain of deleting them forever.

5) Save To Google Drive
If you want to save the attachments in Google Drive you can easily do that with just a click or a tap.
The Google drive icon will appear at the top of the attachments when they are viewed.
Simply click on it if you don't want to clutter your computer with files.
6) Sending Money
Gmail can now be used for sending or accepting money from someone.
It charges no fee for doing the same and uses Google Pay balance, debit card, or the bank account which has been linked to Google Pay.
7) Translate Your Emails
Click on the menu button and choose "translate the message".
Then select the source of the language in which you want your language to get translated.
In order to use this feature open a message on the web and search for the translate bar or click on the menu button.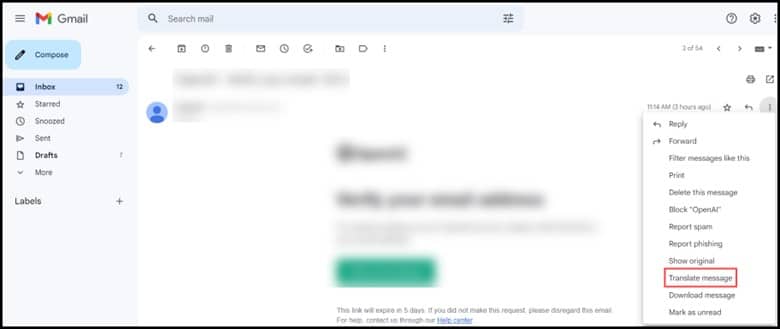 8) Recall Email
This is a very important feature considering the number of errors made and the rectification time required.
Users can set up a higher time for recovering the errors even though the maximum time is half a minute.
In the settings pane of Gmail's web version, you have to set the time delay as per your preference.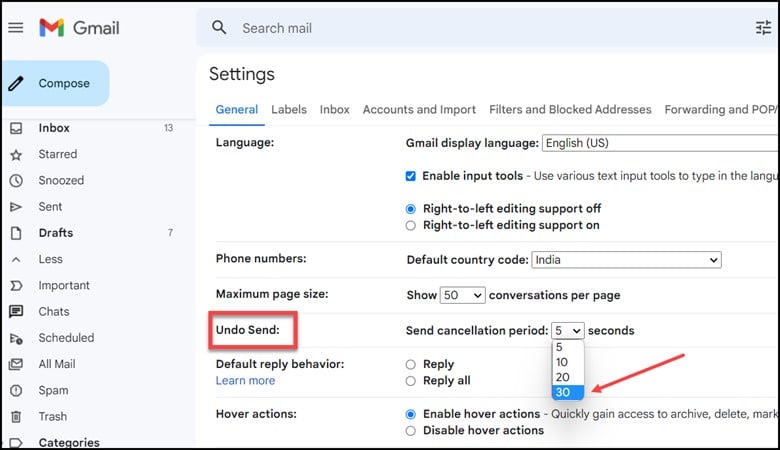 This change will soon get applied in the web version as well as the mobile app.
9) Bookmark Your Emails
If you want to bookmark some useful URLs then you can directly link them to your drafts or your sent emails.
This is a very convenient option and will give you easy access too.

10) Sync Your Emails
By default, Gmail syncs 30 days of your emails.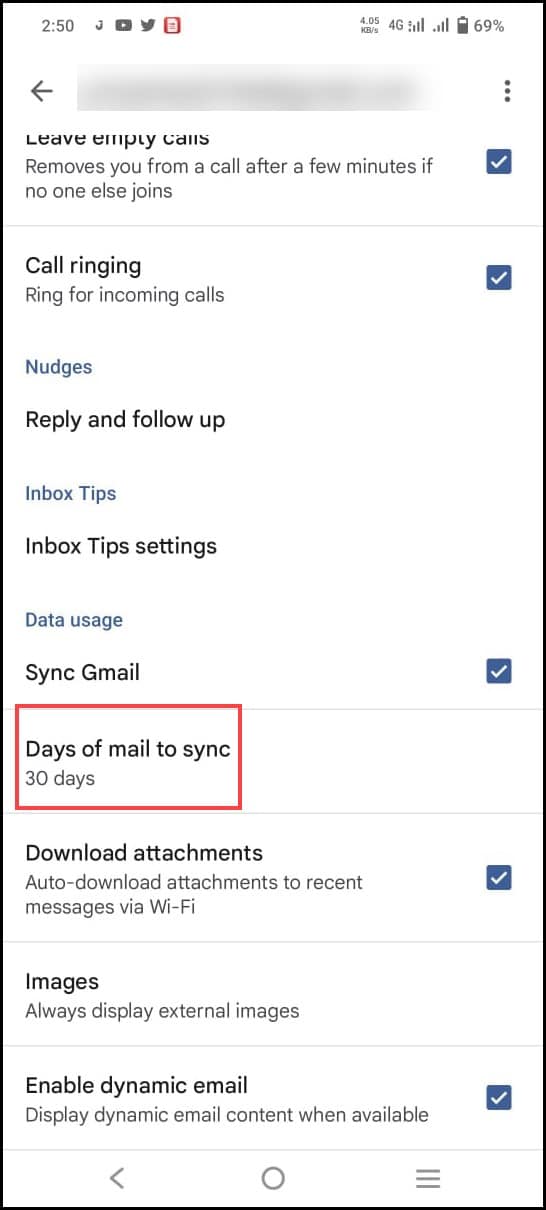 But if you want to save more of those messages then you can easily change this.
On iOS, click on "sync settings" and on Android click on "Days of emails to sync" from your email settings.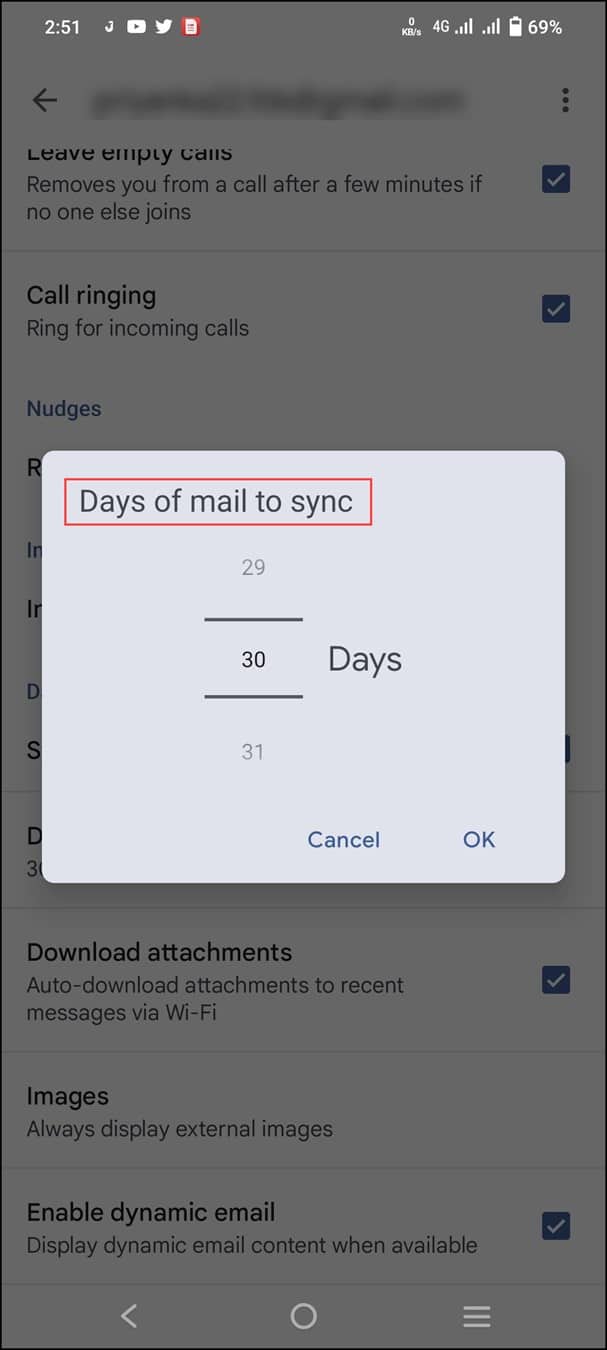 11) Sub-labels
In the navigation pane, click on the three dots menu next to any label.
Then simply choose "Add sub-label" for performing that specific task.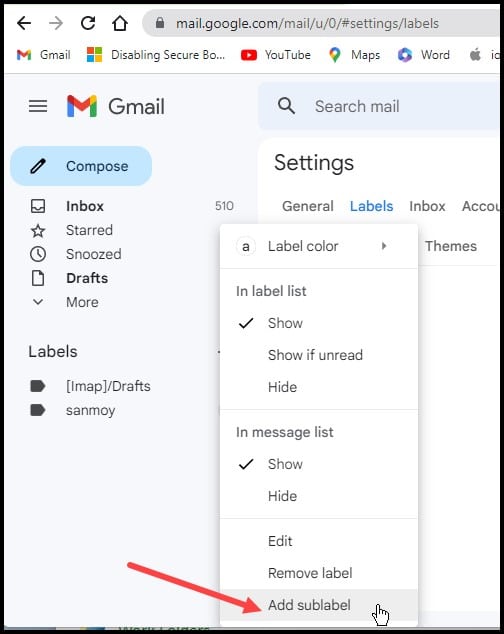 This is how you can keep your Gmail inboxes organized.
12) Gmail's Smart Compose
You can even allow AI to compose your emails based on your writing style.
Open General from the Gmail settings and then tick "Writing suggestions" next to "Smart Compose".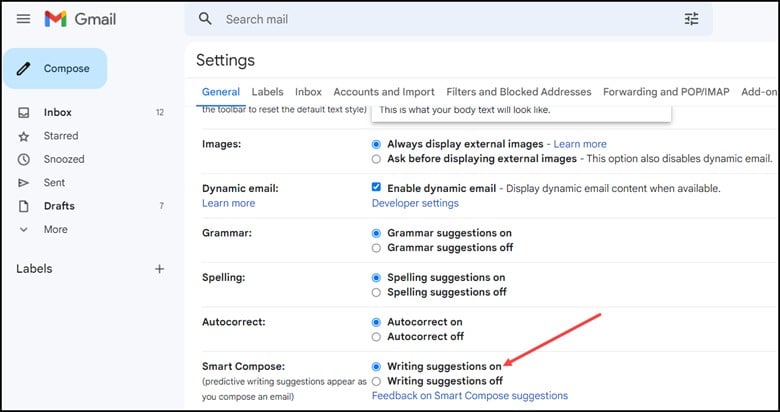 This will help Gmail compose a mail just by predicting your style of writing.
13) Selective Notification Alerts
If you want to get notified for the high-priority emails only then you need to go to the notification Settings.
Next, select your email address and then choose "Notifications".
After you are done with this procedure you will only be notified about the new emails which Gmail identifies as high priority.
14) Schedule Emails
Scheduling emails is indeed a convenient option and is a basic addition too.
Now, schedule your emails as per your preference.
Just click on the arrow next to the send box and you will come across the "Schedule Send" option.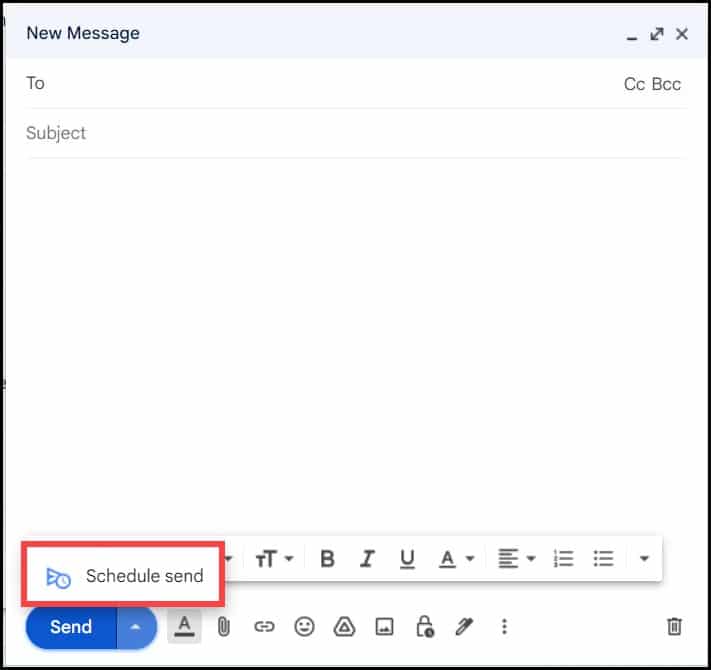 This powerful and indispensable tool is at times being misused and its potential didn't get the due credit too.
As per reports, Google is yet to launch "Inbox" which can replace the good old Gmail.
But there aren't many signs of the same.
But it will be a tough task for Google to disassociate from Gmail which has acted as one of the pillars of Google Apps.
15) Gmail CRM
This can be achieved by combining a number of extensions and isn't a new concept at all.
Turn your inbox into a business management system by creating customer records from emails, organizing and managing them, and also deriving the necessary insights about marketing or sales activities.
16) Use The Sortd Option
You can start the important emails or can also label them so that they don't get lost in the wave of your inbox.
The "ToDo" list offered by Gmail isn't much attractive.
But you can take the help of "Sortd" which is actually a simple service for optimizing Gmail.
With the help of "Sortd" now you can easily group your emails into columns that represent the various stages (to-do, ongoing, completed) and then rename those emails.
17) Templates
If you want to send the same email quite a few times then taking the help of Email Templates will make your task easier and much more convenient.
You can maintain a stock email here and can easily pull the ones required and also edit it by updating the necessary information within.
There's a maximum limit of 50 templates that you can save and reuse when you want to send similar emails.
Note: Gmail templates are only available in the web version of Gmail.
The web templates can't be used in the Gmail app.
18) Signature
Including a signature is equally possible. When you feel the need of sending the email again just click on it and send.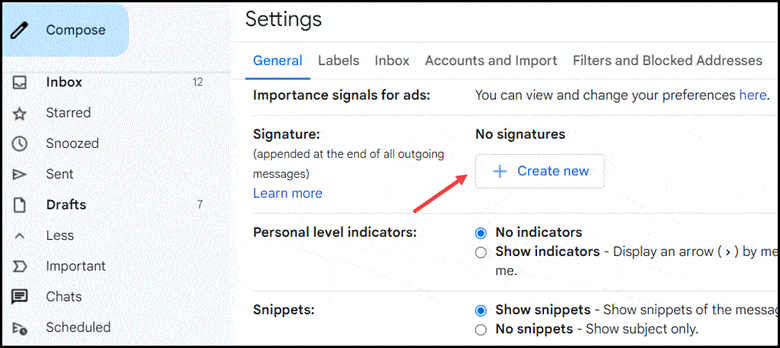 Final Words
Gmail has become a hub for all your potential activities since you spend a lot of time here in your office or for your personal work.
These Gmail tricks will change the way you use your inbox.
Write to us in the comment section below in case of any doubts or queries.