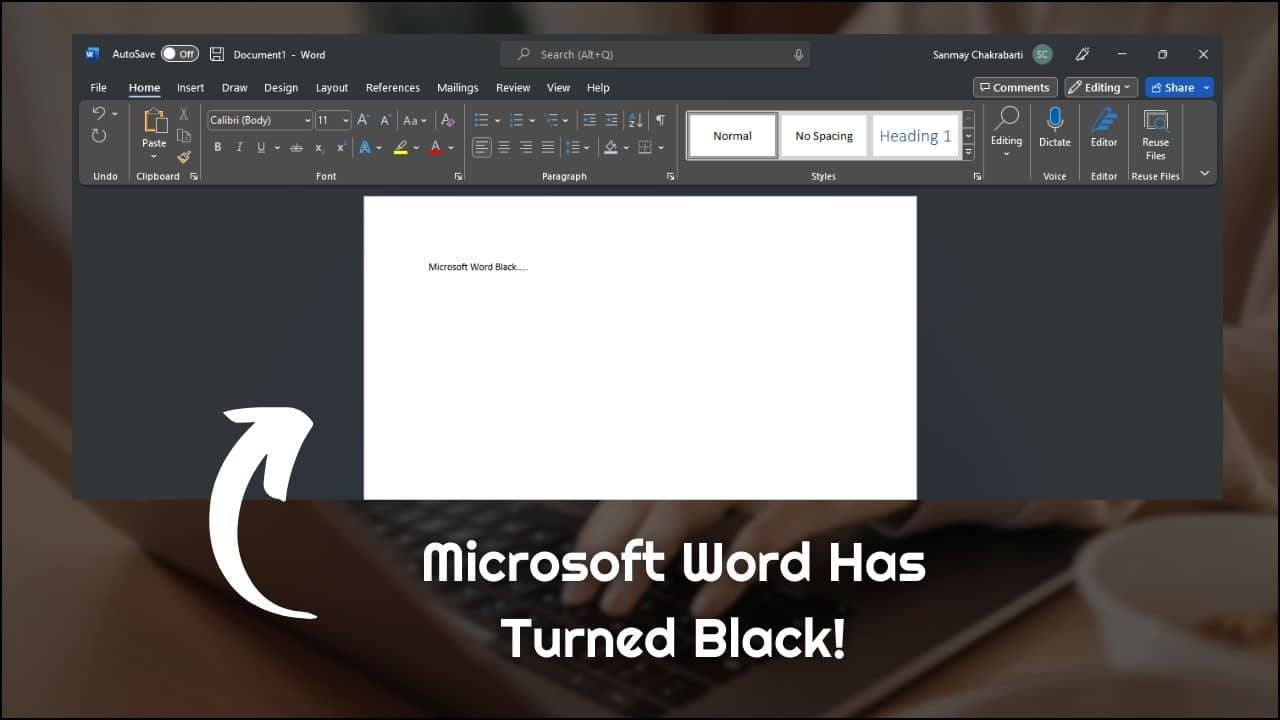 Are you seeing a black background on your Microsoft Word instead of the ever-familiar white background?
Some users have reported that their Microsoft Word displays a black background with white text for them.
Here we have discussed how you can solve it. So keep reading and perform as shown to fix the Word document black issue.
Let's get started!
Why Is My Microsoft Word Black?
The background of your Microsoft Word is white by default, and the users have commonly accepted this.
If you suddenly find that your Word becomes black, then it is likely happening due to the Dark Mode.
Microsoft Word supports Dark Mode, and there are chances that you have enabled it accidentally or someone else has done it without your consent.
Why Is Microsoft Word In Dark Mode?
Since you are seeing the black background, Dark Mode is probably turned on.
Dark Mode is a new supplemental mode brought to the forefront to reduce the strain on the eyes.
It automatically adjusts to the light conditions the reader is viewing, providing them with maximum comfort in dark environments or at night.
Here is how you can disable it to fix your issue:
1) Disable Dark Mode In Microsoft word
Follow the steps to disable the dark mode:
Open Microsoft Word.
Click on the File Tab to open the Menu.
Now click on Account.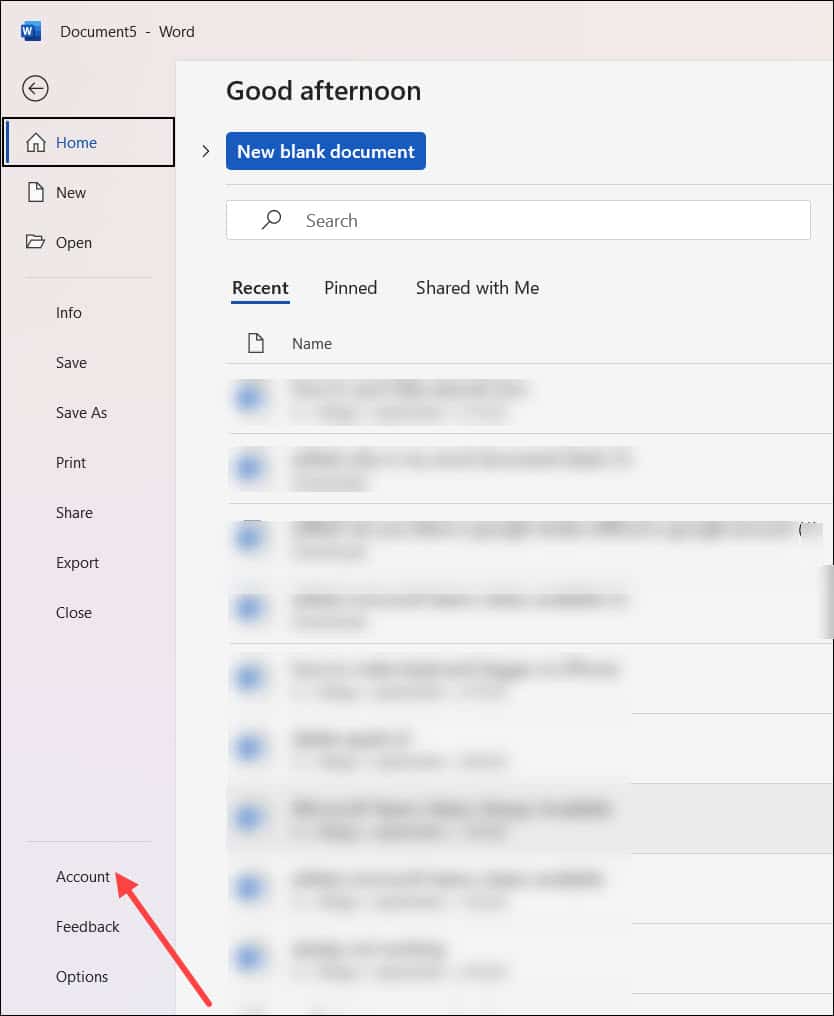 Next, expand the Office Theme drop-down menu.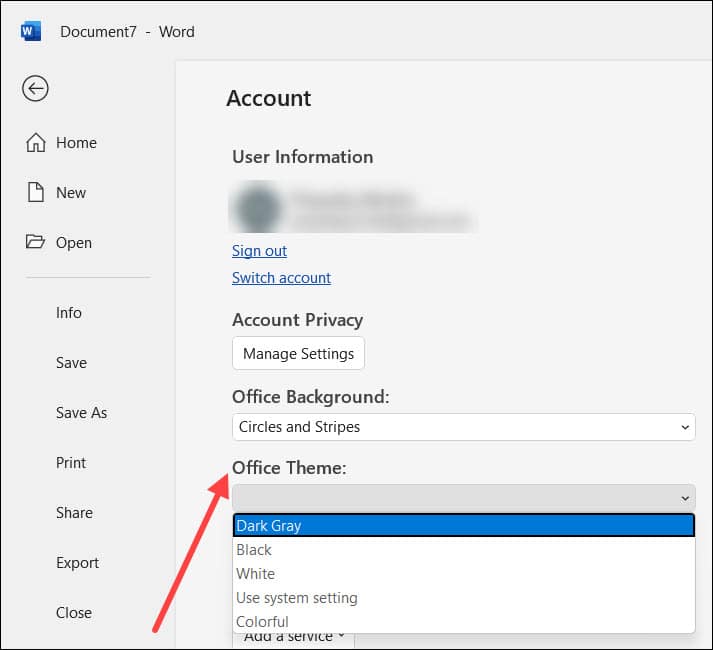 Change the theme to White.
Your selection will be saved automatically.
Once you have made the changes, Microsoft Word will now return to a white background with black text, just like normal.
2) Disable High-Contrast Themes
If you are using a high-contrast theme for Windows 11, this can be the reason for your problem. In this case, you will have to change it to a regular theme.
Here is how you can change it to a regular theme:
Right-click on a blank space on your desktop and Choose Personalize.
From Themes, go to Contrast Themes.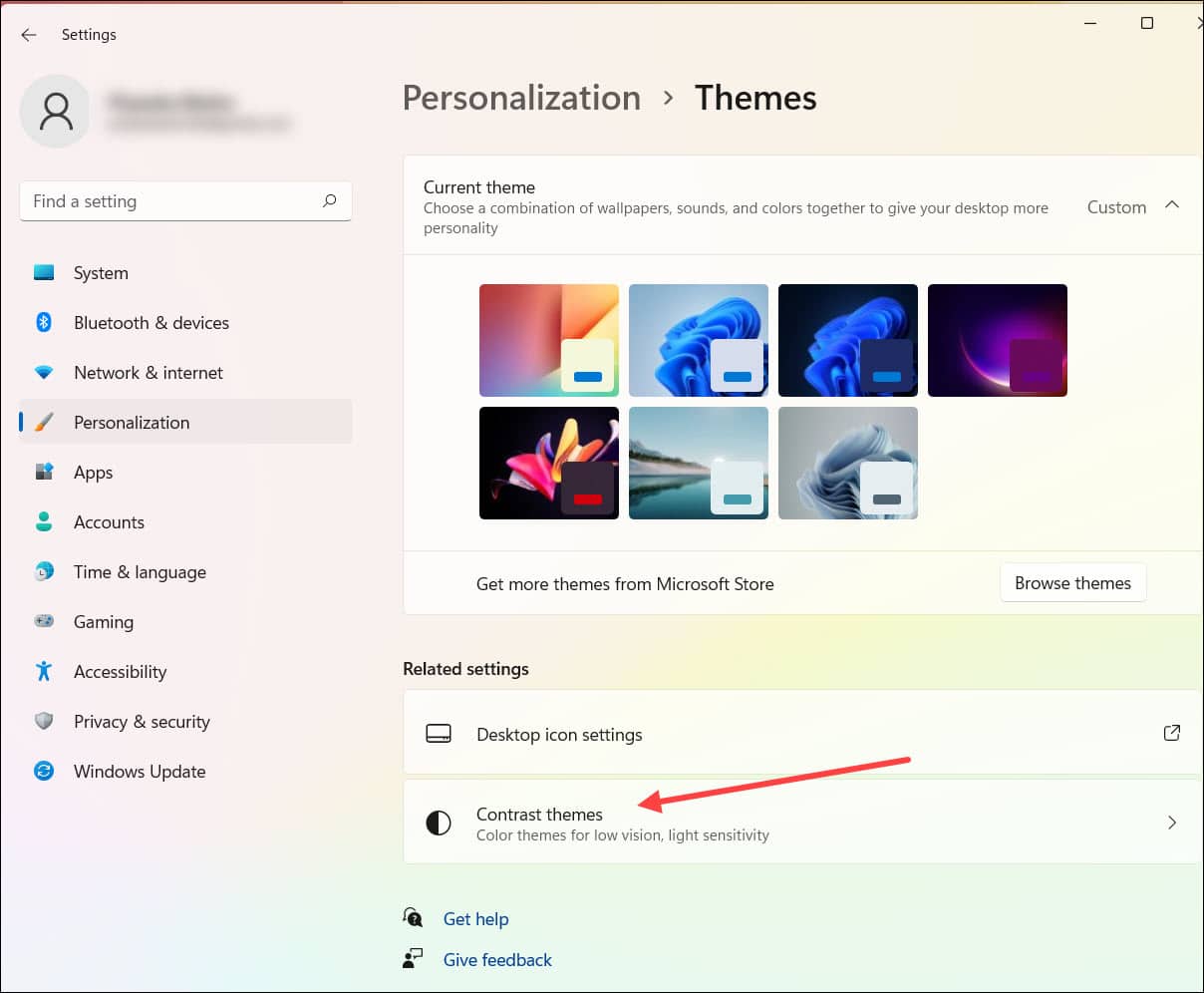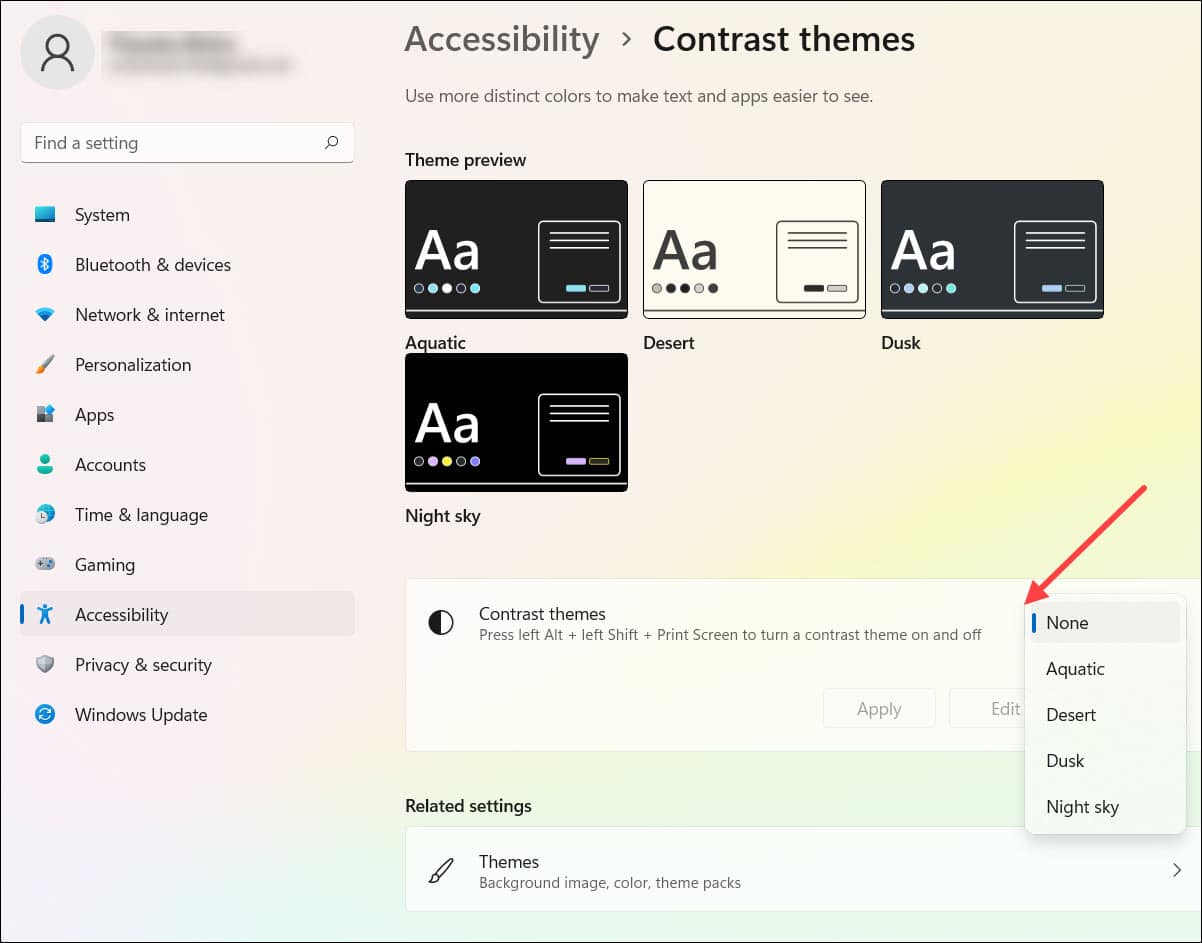 Related: How To Change The Color Of Your Text On Windows?
Is Dark Mode Better For The Eyes?
People who sit in front of the computer screen for long hours can avail of this Dark Mode facility to soothe their eyes.
There is no conclusive evidence, but it surely decreases eye strain.
Dark Mode also extends the battery life of your device.
Dark Mode is popular in general, but some users don't like it because it dulls the colored images and elements.
If you love Dark Mode then head over here and read the ultimate guide dark mode guide for browsers.
Frequently Asked Questions (FAQs)
1. How To Correct Blacked Out Numbers Present In The Heading Of MS Word Document?
Correcting the heading numbers manually for each is difficult. In this case, one can prefer to solve the issue using any of the solutions mentioned below:
Re-apply The Style.
Change The Number Formatting To None.
2. What Are The Two Useful Methods To Replace Highlight Color In Your Word Document?
The two valuable methods to replace highlight color in your word document are:
Replace all highlight colors with the same one.
Replace a specific highlight color with another.
3. Will I Print Black Document if I Have Enabled Dark Mode On Word?
No, if you have enabled Dark Mode on Word, then your documents won't be printed in black.
Bottomline
After reading this post thoroughly, you will know the cause of the black background, and you will be able to resolve the issue.
If you have other related issues, let us know in the comment section.
We are always excited to hear from you.