Google Chrome is undoubtedly one of the best browsers available on the internet right now. Many users prefer it over other browsers because of its security measures, and the speed and reliability it offers. If you can look past the heavy resource use, Google Chrome is definitely one of the best browsers available right now.
However, many users have reported that after a recent update, Chrome starts flickering after some regular intervals (e.g. every minute or so). This is an annoying issue if you are doing some important work or even regular content consumption. Here I will discuss how to fix Chrome flickering issue using these easy steps.
FIXED: Chrome Flickering Issue
If you too face this error after updating Windows, here I will discuss the potential fixes that you can apply in order to fix the Google Chrome keeps flickering issue.
# FIX 1: Update Drivers
This is actually one of the most common cause that this error can happen. If you have skipped some device driver updates, those outdated drivers can conflict with your hardware and can result in many different errors including this Google Chrome flashing error.
To check and update your device drivers, follow these steps:
Open a Run dialog box by pressing Win + R.
Type devmgmt.msc and press Enter.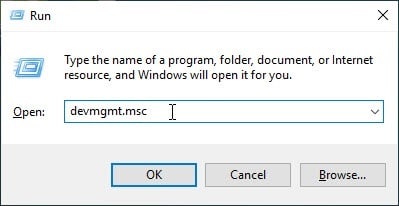 3. This will open the Device Manager.
4. Here, locate the devices that may be associated with your error e.g. the Graphics card drivers, display adapters drivers, etc.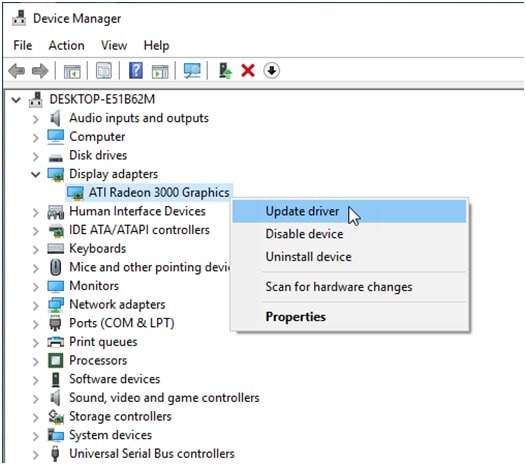 5. Right-click on these devices, and select Update Driver.
The Windows assistant will search for and prompt you to install the latest version of the device drivers.
6. Restart your system.
Following this, you should see your Chrome flickering error solved.
# FIX 2: Solid Background And Settings
Many users have reported that they had this error because of the changing background wallpapers. Every time the wallpaper changed; they would see that Chrome would flicker as well.
Note: You can test if that is the problem by having a small window with Chrome open and right-click on the desktop and select "Next Desktop Background" and see if Chrome flickers.  Check if it flickers every time you go to the Next Desktop Background.
If you see that the flickers occur every time the wallpaper changes, you can change Windows settings to solve this error.
Open Settings You can use the keyboard shortcut Win + I.
Click on Personalization.
From the left pane, select Background.
In the right pane, change the Background drop down menu to select Solid color.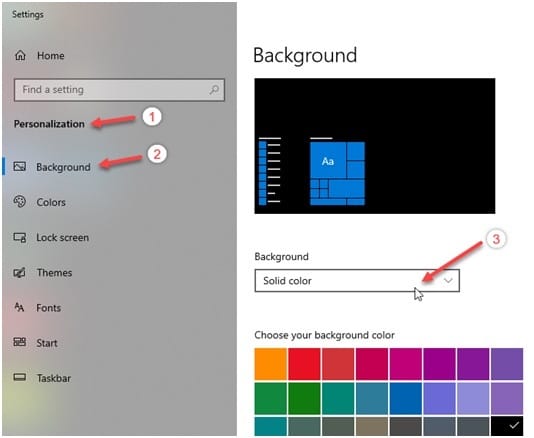 5. Select a solid color to be set as your background color.
6. Next, go to the Colors menu from the left-hand menu pane.
7. Here, tick the box next to Automatically pick an accent color from my background.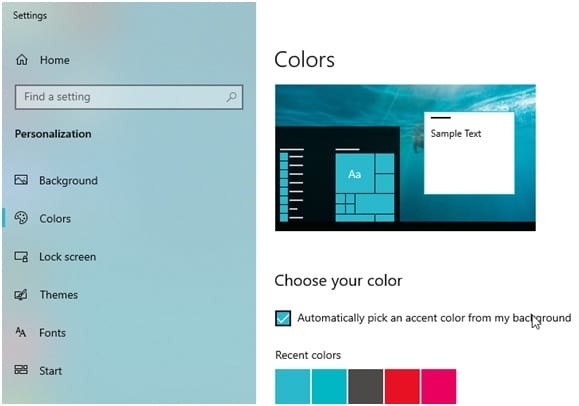 8. Restart your device.
If the background color changes were causing the issue, it should now have been solved. Relaunch Chrome and check if the issue has been resolved.
# FIX 3: Disable Smooth Scrolling
Google Chrome also has an additional feature called Smooth Scrolling. As the name suggests, it is used to smoothen the animation seen during scrolling. Since additional resources are used to bring about this effect, it is possible that this feature may not be supported on your system and is causing the issue.
To turn off smooth scrolling,
Open Google Chrome.
In a new tab, type chrome://flags and press Enter to go to the flags page.
In the Search Flags toolbar, search for smooth scrolling.
In the drop down menu, change it to Disabled.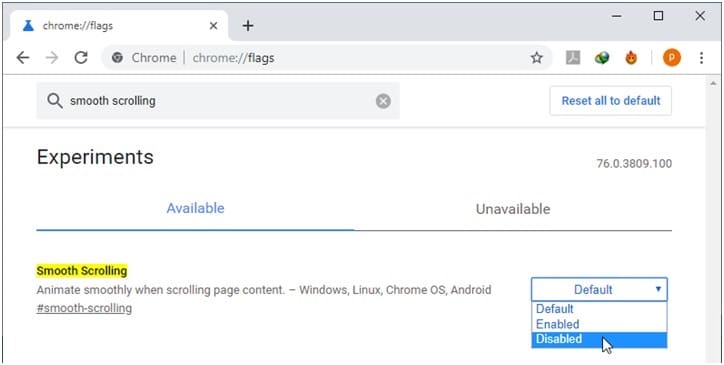 5. In the popup, click on Relaunch now.
In this simple way, you can resolve the screen flickering issue in Google Chrome.
# FIX 4: Toggle Hardware Acceleration
If enabled, the hardware acceleration uses computer hardware specially made to perform some functions more efficiently than possible in software running on a general-purpose CPU.
If the hardware is used to smoothen the performance, the resources tangled in doing so can create compatibility problems and hence cause the screen flickering error being displayed in Google Chrome.
Note: Post turning off hardware acceleration, you may see a bump in the CPU and other system resources usage. This is natural and shouldn't bother much. If you see a drastic change, you can turn it back on.
Follow these steps to disable hardware acceleration in Chrome:
Open Google Chrome.
Click the hamburger menu (≡).
Select Settings.
Scroll down and click on Advanced
Under the System subsection, locate Hardware Acceleration.
Turn the toggle towards off next to "Use hardware acceleration when available".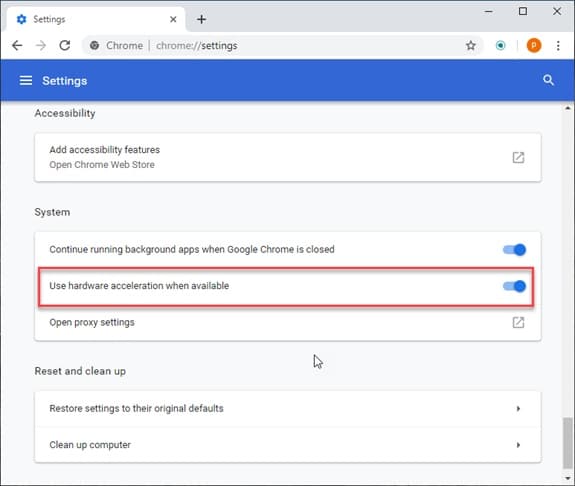 7. Restart your browser.
After you restart your browser, you will see that the issue does not occur anymore.
Wrapping Up
The continuous screen flickering can be an annoying issue. It can cause severe eye pains and headaches and is also a potential epilepsy trigger. It can be annoying to see the screen flicker while working on something important, or even simple media consumption.
If you too face this error, now you know how to resolve the Google Chrome flickering issue using the four fixes given above. Do comment down below if you found this post useful, and to discuss further the same.