Is your Windows 10 PC taking longer than normal to shut down? Well, shutting down your PC is just not cutting the power supply off. Instead, you need to end the ongoing processes one by one to shut down your Computer completely.
If the LED light takes more than a few seconds to off even after the screen gets turned off, there is some error with the shutdown process. But don't worry, know the potential fixes for the error- Windows 10 takes forever to shut down below.
We have shown a VIDEO walk through at the end of the post for easy solution.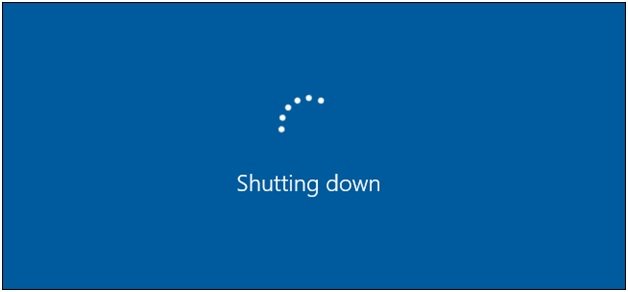 Solution 1: Fix Software Errors To Resolve Windows 10 Takes Forever To Shut Down
Sometimes your ongoing programs become the main culprit for restricting you to shut down the system. When the software is responsible, you will see a message "programs need to close" in your screen along with a list. Why this occurs?
Well, the in-built features of Windows 10 compel you to see the list of opened programs. On many occasions, conflict or not responding issue may delay the normal shut down process. If you need to save something before you close the particular program, and you forcefully turn off instead- Windows 10 slow shutdown will occur.
So, you have to click on "Cancel" on the shutdown page and close all the programs manually before you turn your PC off to get rid of this problem.
However, this trick may miserably fail sometimes. If you are getting a list of programs which you haven't even opened, then ongoing background processes are responsible. What to do next?
Firstly cancel the shutdown process
Next, press Windows logo key + R button at a time
Then type "taskmgr" in the Run dialogue box
Now check the running process and end them forcefully
Finally, try to shut down your PC again
If you are still facing Windows 10 takes a long time to shut down problem, check out our next solution to fix.
Solution 2: End Stuck Processes To Omit Windows 10 Shutdown Issues
Before you shut down your PC completely, it has to end several processes. Windows 10 stacks data to ensure a flawless restart next time. But in case a process gets stuck and take forever to finish, your Computer won't shut down. Moreover, identifying the exact process is nothing but a hurdle. So, here is the easy way of pinpointing the particular ongoing process and ending it.
At first, you have to cancel the shutdown
Then press Windows logo key + R button simultaneously
Next, type "regedit" in the run dialogue box
Registry editor of your PC will be opened now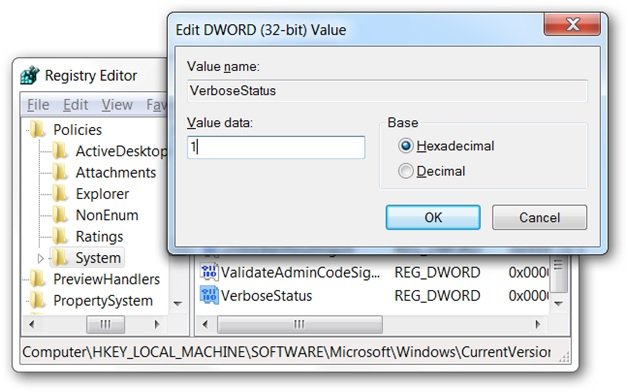 After that, use the navigation pane and find the following path-
HKEY_LOCAL_MACHINE\SOFTWARE\Microsoft\Windows\CurrentVersion\Policies\System
Now, go to the right side of the same screen, look for an entry "VerboseStatus"
Once you find it change its value to 1
Finally, save the new changes
Now your shut down screen will show a number of processes shutting down. Identify the faulty one and proceed with our next troubleshooting steps.
Solution 3: Update OS To Accelerate Windows 10 Slow Shutdown
Windows update fixes all the bugs of a system. Hence, if the existing bugs are delaying the shutdown, you need to update the Windows operating system. Though the update gets installed automatically, you need to check the settings if it is set to manual. How? Here is the way.
At first, open the start menu and go to the search bar
Then type "Settings" in the empty place
Click on "Update & Security" once settings window opens
Now hit the Windows Update option
The Update status will come up next, download if any latest update is available
This process will not only fix the bugs but also repair your faulty drivers. In case the issue persists, try our next solution.
Solution 4: Fix Disk Drive Errors To Discard Windows 10 Taking Forever To Shut Down Issue
If your SDD(Solid State Drive) or HDD(Hard Disk Drive) is responsible, above fixes won't aid you. When drivers get corrupted, or your PC saves data in a corrupted file, it will slow down the shutdown process. Perform the following steps to check the health of your HDD or SSD and fix the issue.
Firstly, open "My Computer" or "My PC"
Now you will see a list of all disk drivers
Right click on each driver and choose "Properties" from the appearing menu
Once the properties window open, locate the "Tools" tab
Now click on the "Check" button placed at the bottom of "Error Checking"
Do these steps for each disk diver. Windows will scan all the corrupted sectors of each driver and isolate them. You can use Error Checking Utility to repair any damaged driver. If it is physical damage, you need to rush to a repairing shop to fix the issue.
Winding up
We have mentioned all the basic, yet effective fixes for your systems delayed shut down. If you face any difficulty while following our guidance, reach out to our tech advisors. Just drop your query in the comment box below, and we will revert within no time.
Till then, bid adieu!