You may think several times every day that you are not completely satisfied with your computer because of few lacks in Windows 10 start menu. If you are saying it "Yes," and "Yes" is the answer circling in your mind then here is what you need to see! The Windows 10 start menu replacement is the most convenient solution for you.
Common Issues With Windows 10 Start Menu
As you already know that we are living in the era of internet and computer gaming, the latest version of Windows is the most upgraded version till the date. It offers flawless gaming experience without any lags.
However, when it comes with its latest start menu, then we strongly believe that it is not as user-friendly as it should be. Anyway, don't worry. You can fix these issues easily by replacing the Windows 10 start menu. Let's check out the full list of available alternatives now.
Windows 10 Start Menu Replacements
So, if you are not happy enough with the existing start menu, you may try these cool apps which will give you a complete feeling of satisfaction.
1) Classic Shell/Open Shell: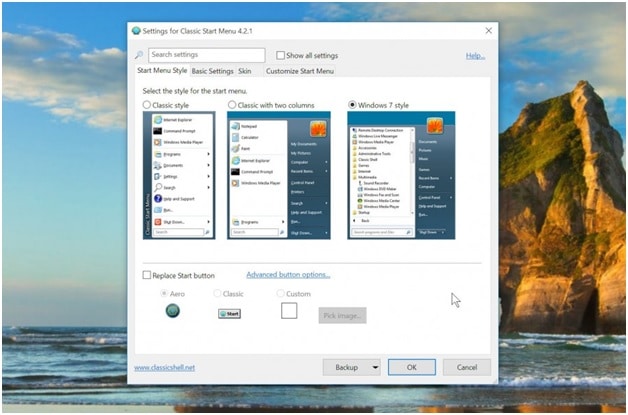 If you want to get the earlier start menu of Windows 8 in your latest version, Classic Shell alternative can be the best choice for you. It is one of the viral tools that gives you three different start menu options of your desire, which are very user-friendly in all the aspects.
It enables you to customize the screen of your own choice. You can create shortcuts for easy accessing to the programs; you can rename the folders with attractive icons. Even It has a dedicated button for shutting down your computer in one go. Aren't you regaining your long-lost taste?
   2) Start10: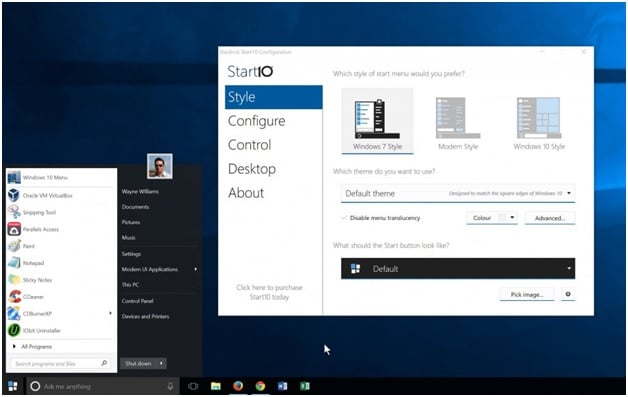 Start 10 is also a very good tool for getting the desired start menu with customize option. It has some useful functionality which can work along with the default system software.
 3) IObit Start Menu 8: 
Don't go by its name or you are going to miss an excellent start menu alternative. It works smoothly with Windows 10 as it does with Windows 8. It offers you the flexibility to select from the different choices to enhance the look and feel of your computer screen. And let you decide to choose the best suitable start button depending upon your wish.
4) Start Menu Reviver:
This is a bit different from the other available alternative tools. You can place your most favourite apps or folders or files in the menu bar to get easy access to those you use frequently. Your personal stuff is one click away if you have Start Menu Reviver installed to your PC.
5) Power 8: 
Power 8 is also an alternative to the Windows start menu. It enables you to get easy access to your favourite apps in a single click. It is accepted that it is less attractive in look and feels in comparison to other available options of Windows 10 start menu alternatives.
However, still, it's in the race as it can run into your system without being installed. So, you can give it a try as you have no risk of regretting.
6) StartIsback: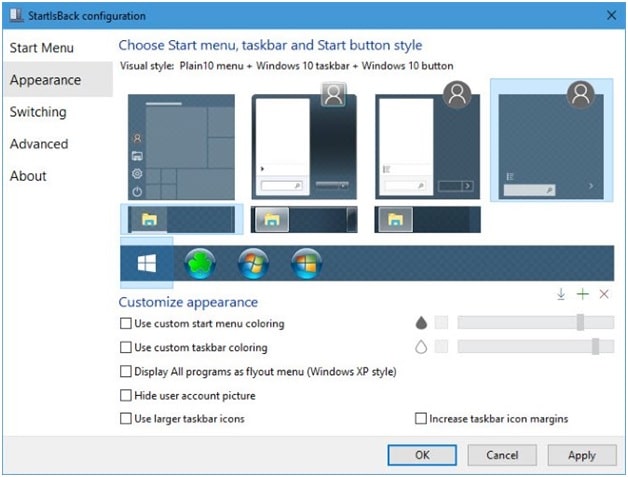 Alike Start10, StartIsback can be a perfect option for Windows 10 shell replacement. It can work as an alternative to your default start menu. It has got various easy to use start menu options and attractive icons for the folders and taskbar.
7) Launchy: 
The Launchy has a unique style and process to get your programs launched with a keyword input method. After you install it on your computer, you need to press Alt+Space to get the program window.
Once you get the program window now you can type a few beginning letters of any apps or folders or files that you want to open; the autofill option will guide you throughout the operation to get the job done. It can read and search for everything in your PC. You will have no problem to get your desired programs opened by soft stroking the Enter key. Isn't it cool!
8) MaxLauncher: 
Okay! If it seems problematic for you to type the keywords every time you open the various program that you use frequently, but you want your Start Menu to segregate the most used stuff from the rarely used programs, then MaxLauncher is the best alternative for you.
Once installed, it automatically segregates your frequently used programmes so that you can get them all in one single place.
Wrapping up
You have got quite a handful of potential alternatives for your Windows 10 start menu. Now you must pick the best one from the list. Give your Windows 10 a much better look and feel. For further query drop a comment in the below box. Also, share your opinion regarding this guide in the same box.