Temporary Files are also known as foo files. These files help the computer run smoothly when using any related programs or tasks.
In this article, I will discuss in detail the usage of temporary folders, their location, and the methods for deleting them.
Go through the article in detail and get a clear idea about the Temporary Files.
Where Are Temporary Files Stored In Windows 10?
The primary drive is the place where Windows is installed, and the System uses that particular drive.
Temporary Files occupy a lot of space in your primary drive, as a result of which the System becomes slow and cause lag.
The larger the temporary files folder, the slower the PC becomes.
Temporary files often stay a lot longer than desired, which results in taking up more space and lowering your PC.
Temporary files are stored in the C:\Users\Appdata\Local\Temp folder.
What Is The Use Of Temporary Files On Your PC?
These files help your programs to run smoother and faster. They also create a recovery program in case your computer shuts down abruptly.
By deleting temporary files and folders, the user can get a certain amount of free space and in turn, can enhance the performance of the device.
Mostly all the temporary files are deleted automatically after the System has used those files but there can be some files that stay in your Storage for further or future use.
The temporary files get stored in your device along with other system files in the primary drive.
Why Should I Delete Temporary Files?
Regularly deleting temporary files can be helpful in a lot of ways:
Helps to free up a lot of space in your PC.
Speed up your computer.
Reduces the risk of errors, bugs, and crashes.
Reduces endless series of error messages and alerts.
How To Delete Temporary Files In Windows 10?
Windows 10 has its own convenient options for managing Temporary Files.
Windows 10 offers you a lot of ways to delete junk files Windows 10. But sometimes it fails to delete the temporary files.
Here we have shown the different ways you can delete the Temporary files.
1) Use System Settings
This is a very effective way by which you can clear the temporary files.
Here is how you can do it:
Click on the Start button and select Settings.

Next, click on System and go to Storage.

Choose the drive that you want to clean up.
Scroll down and click on Temporary Files.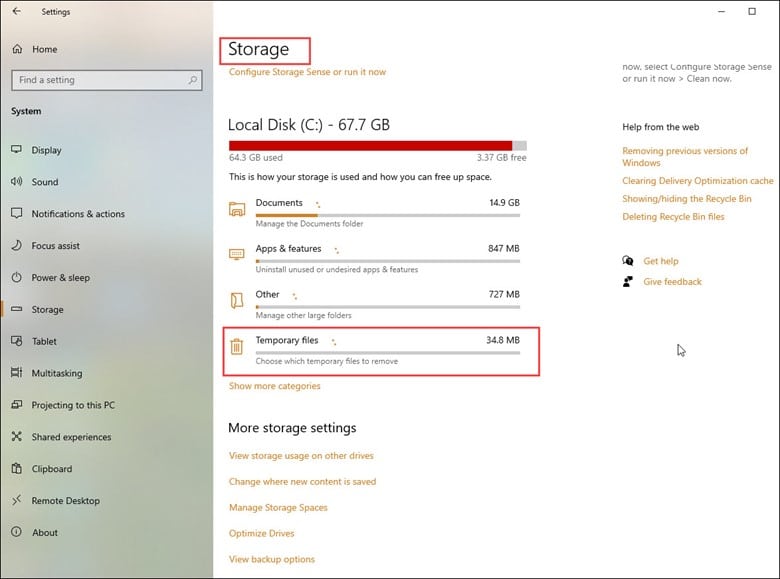 Now select the items which you want to delete and click on temporary files and click Remove Files.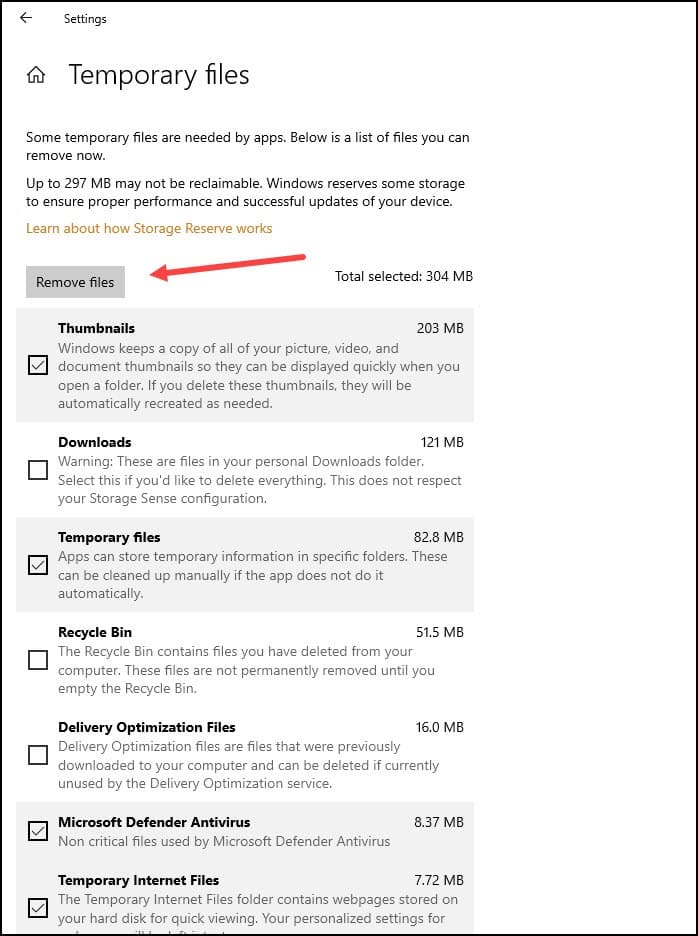 2) Use Temporary Folder
You can also delete Temporary Files in Windows 10 manually.
Follow the steps to do it:
Press Windows + R keys to open the Run dialogue box.
Next, type "%temp%" and press Ok.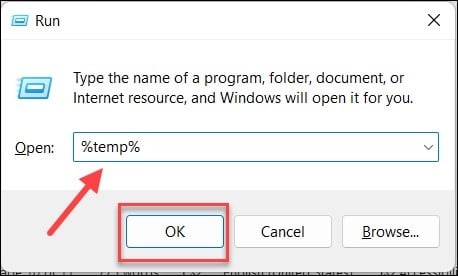 Now the temp folder will open up, and you will have to select all the files and folders by clicking on Select All Options.
Click on the Delete key and remove all to the Recycle Bin.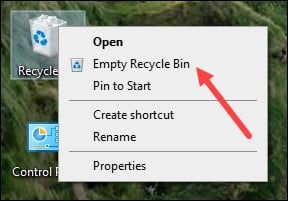 Right Click on Recycle Bin icon and click on the Empty Recycle Bin.
3) Use Disk Cleanup
Another effective way to delete Temporary Files is using disc cleanup.
Here is how you can do it:
Type Disc Cleanup in the search box on the taskbar.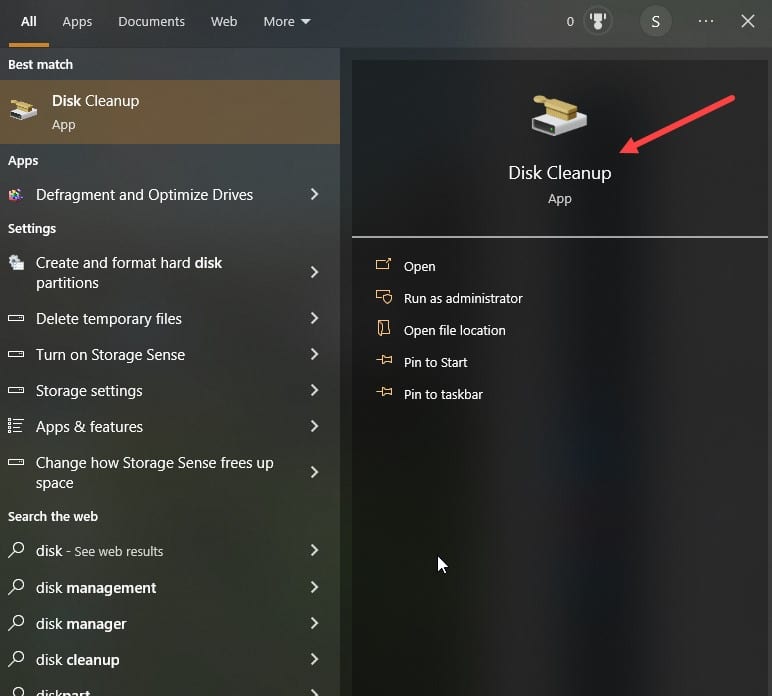 Select the files which you want to get rid of.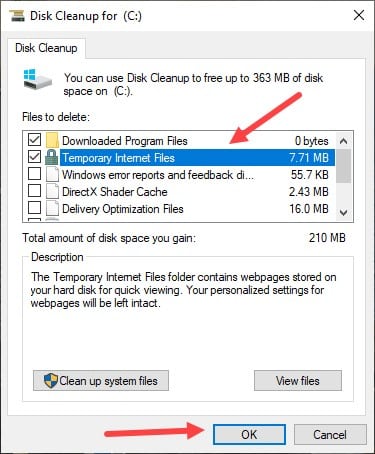 Next, click on OK to delete temporary files and folders.
4) Via Storage Sense
Windows 10 has a built-in feature named Storage Sense, which automatically deletes temporary files.
If this feature is turned off by default, then this is how you can enable it.
To use Storage Sense, click on Settings
Next, go to System.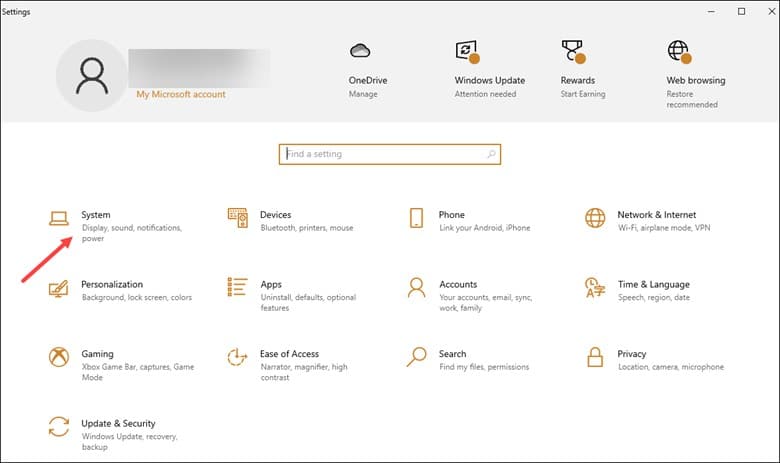 Next, click on Storage and go to "Configure Storage Sense or Run It Now."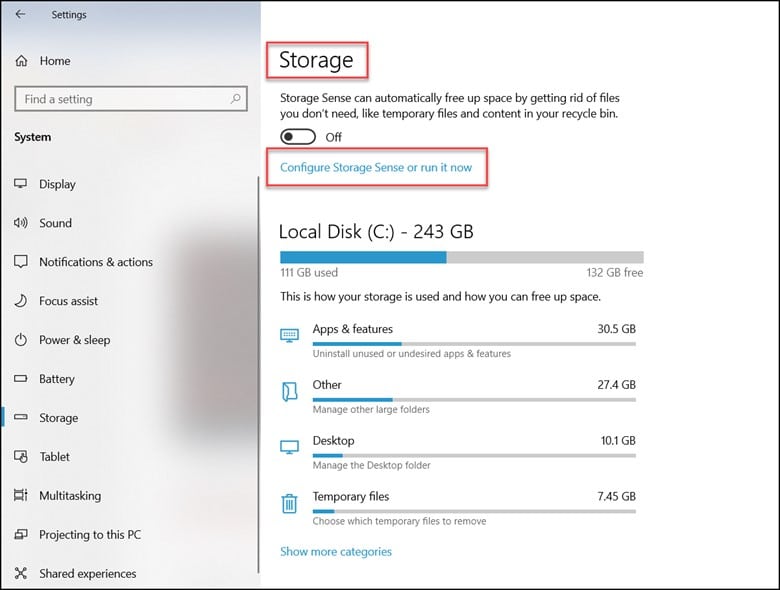 Now toggle the feature On.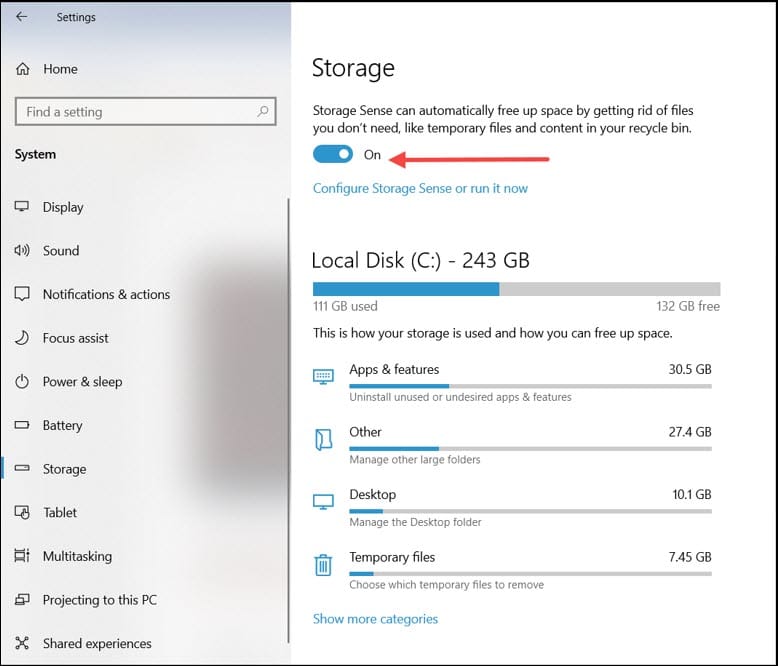 Frequently Asked Questions (FAQs)
Is It OK To Delete Temporary Files On Windows 10?
Yes, it is safe to delete Temporary Files on Windows 10.
Why Are Temporary Files Created?
Temporary files are created in order to store temporary information. In this case, the memory remains free for other purposes.
It also acts as a safety net as it prevents data loss when a program performs certain functions.
How Often Does Windows 10 Delete Temporary Files?
Windows 10 deletes Temporary Files and all other files stored in the Recycle Bin for over 30 days.
Final Words
So, that is how to delete temporary files.
If you have any further doubts or queries, reach out to us in the comments section provided below.