You must have noticed by now, the faster and more popular SSDs come in much smaller capacities than the older hard disks. Moreover, people prefer these smaller sized SSDs than buying slower HDDs. Two things come to mind as to why this may be happening.
First, the speed benefits of SSDs outperform the storage capacities, leading to many users going for a hybrid setup with both storage types. Secondly, people do not need to store their frequently accessed files locally, as cloud storage gains popularity.
Here, I shall be discussing what is OneDrive and why do you need it on your computer.
What Is OneDrive And How Is It Used?
OneDrive is the cloud storage platform from Microsoft, similar to Google Drive from Google. Cloud storages are quite similar to your local hard disks, except you do not physically own the hardware, instead, you own the storage space on the internet.
Similar to your local storage, you can store all kinds of files and folders in OneDrive. The added benefit to this is that you can access these files from all the devices that you own, using your login credentials. Works wonder if you need to work on a file on the go, you can start the work on one of your devices and later pick right where you left on another.
Windows 10 Integration
Being a Microsoft product, Windows 10 users get additional benefits as well. These include seamless integration with your Office product to allow sharing and collaborating with other users, syncing your Windows settings across all your devices.
One of the benefits of using cloud storage is that cloud storage acts as your backup system. Thus, if your hardware device gets damaged due to some reason, you can safely recover your files from OneDrive. Extend this to storing your BitLocker or other file encryption recovery keys, and you will virtually never lose data (unless your subscription expires, or your Microsoft account is hacked).
Using OneDrive In Windows 10
If you want to use OneDrive on your devices, you will first need a Microsoft account. If you do not already have one, you can create an account on the OneDrive website as well.
When you sign up for Microsoft OneDrive, you get 5 GB of online storage for free. This should be enough if you have plenty of onboard storage and only want to keep some important files on the go. To create an account, follow these steps:
Open the OneDrive web page from your web browser of choice.
Scroll down to the last, and locate and click on the button that says the following:
Sign up for free
Create a Microsoft Account, by entering your credentials and following the on-screen instructions.
Once you have signed up, you will be automatically redirected to the OneDrive website, where you will be able to see the files currently on your online storage.
Note: If you already have a Microsoft account, you need to sign in to your account, which is already connected to an OneDrive account as well.
Setting Up And Uploading Files To OneDrive
Once you have your account set up, you can now set up the OneDrive folder on your computer as well. This folder can be used to access the files on your online storage account, and quickly add or remove files as well. New Windows 10 installations usually come with the OneDrive application already installed, so follow these steps to set up the folder:
Simply open Windows Search by pressing the Windows key on your keyboard.
Type OneDrive and press Enter to launch the application.
You can also access this file from the left pane context menu in File Explorer.
Note: If you do not have OneDrive installed, you can download the app from the Microsoft Store or by using this direct download link.
Once you have set up the drive, you can utilize this drive similar to how you would treat any other partition on your computer. You can drag and drop files to add them to OneDrive or delete the files using the right-click menu or pressing the Delete key.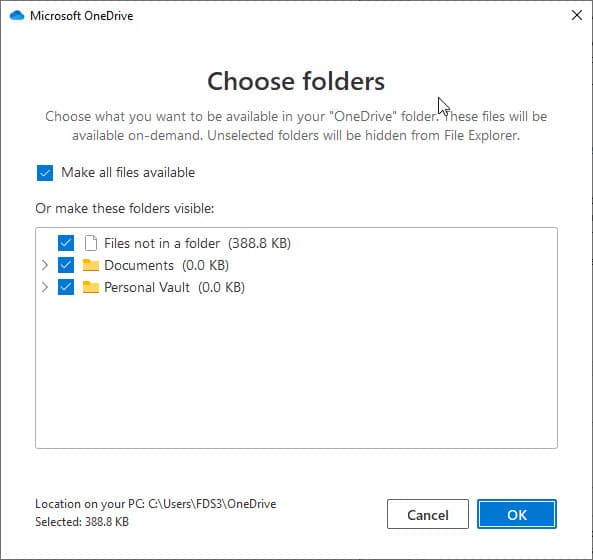 How Is OneDrive Used?
To manage the files and folders on this online drive, you need to access the settings window. You will find this on the taskbar icon. Right-click on the OneDrive taskbar icon to reveal a context menu, and select Settings.
Use this settings window to customize OneDrive according to your preferences. Click on OK once you are done making changes, and your changes will be applied accordingly.
Do I Need Microsoft OneDrive?
The answer to this depends on your usage, and how ready you want to be with your files. If you find yourself constantly working on the go, or between multiple devices, you may benefit a lot from online storage. You can have all your important files virtually with you wherever you go.
When you sign up for Office 365, you get 1 TB storage, which you can utilize if you only have limited storage (128 GB or 256 GB SSDs as local storage) on your computer.
However, if you have plenty of onboard storage and do not want to utilize cloud storage, you can uninstall OneDrive from your computer. Follow these steps for the same:
Right-click on the Start menu or press Win + X to reveal the WinX menu.
Select Apps & Features from this menu.
This will open the Apps section of the Settings app.
Under the list of installed applications, locate Microsoft OneDrive and click on it.
Click on the Uninstall button to begin removing the application from your computer.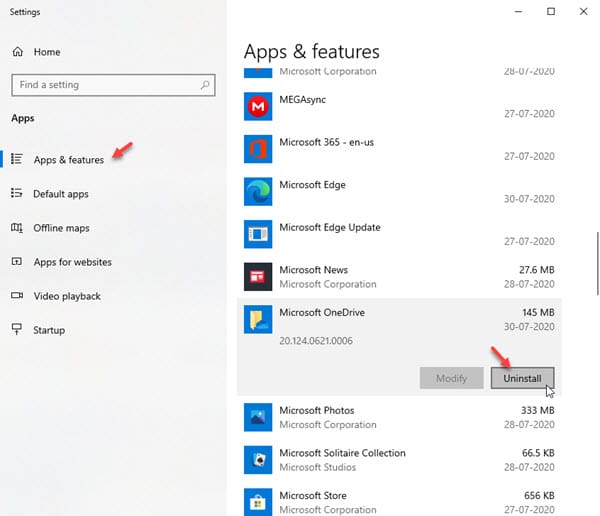 Follow the onscreen instructions and restart the computer once done, and you will have removed OneDrive from your computer.
Wrapping Up
So, there you have it. Now you know what OneDrive is and why you need it, and how does OneDrive work on your Windows 10 computer. Comment below if you found this useful, and to discuss further the same.