Recently, we have received some reports from users who had trouble viewing content on their display. Users reported that they see vertical lines on monitor and are unable to view anything on their display. Here I shall discuss how you can troubleshoot if you see vertical or horizontal lines on the monitor.
Why Are There Lines On Computer Screen?
Before diving into the solutions, let us first take a look at some of the reasons why you may be facing this error. Finding the actual cause is very necessary if you want to avoid the error in the future.
Many users have reported that they saw lines on the monitor after changing the monitor. This can be a possible reason, as a resolution mismatch may be leading to this error. There have also been reports that it was the outdated device drivers that were causing this error on the computer.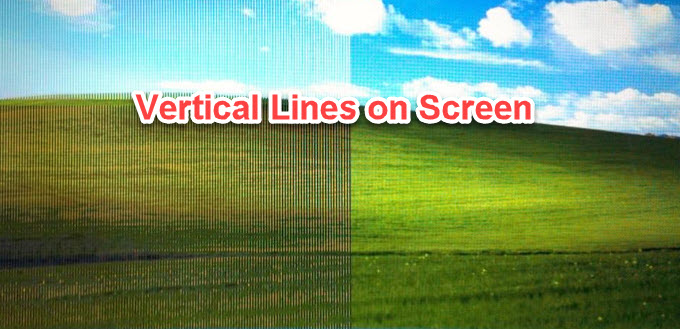 Some users have reported that there was damage to the HDMI cable, which caused display errors on their computers.
How To Fix Vertical Lines On Monitor?
Now that you know some causes of this error, here are some simple solutions that you can try in order to solve this error.
Solution 1: Check For Visible Damage
First, you need to confirm that there is no visible damage to your computer screen. If there is damage to the screen, you will need to contact an expert for repairs.
Hence, check if there is any damage to the monitor that is visible to you. If you recently dropped the screen or your laptop, there is a chance that there is hardware damage.
Here, also check if there is any visible damage to the HDMI or Display Cable as well. If there is any damage to the HDMI cable, this may lead to incorrect display signals leading to the abnormal display on your computer.
Solution 2: Check For Vertical Lines On Screen Off And Bios Screen
If you cannot see any visible damage to the computer screen, there is another way in which you can diagnose hardware damage to your PC monitor.
Power down your computer and remove all the peripherals.
Next, just connect the monitor to the power outlet.
You should get the No Signal screen.
Check if there are vertical lines on the computer here.
If you see vertical lines here as well, you will have confirmed that there is, in fact, hardware damage that is causing the display error on your computer.
If you are using a laptop, you can try booting into BIOS in order to diagnose this as well. If you see these vertical lines on laptop screen during BIOS setup as well, you can confirm that hardware damage that is causing this error on your PC.
Note: If there is hardware damage, you will either have to get the monitor repaired or if it is under warranty you can get it replaced as well. In the case of laptops, you will have to get the screen replaced by the authorized service center.
Solution 3: Update Display Drivers
While Windows Updates handles most of the feature updates to your PC, there is a chance that you may have missed out on some of the updates due to various reasons. If this is the case for you as well, you can try updating the device drivers for your PC.
To know more about device drivers and how you can update them, check out this article.
Note: If you are unable to see anything on the monitor, try connecting a separate display for the same and update the drivers.
Once the generic drivers are installed on your computer, you should be able to work normally on your computer.
Solution 4: Adjust The Screen Resolution
There is a chance that an incorrectly configured screen resolution is causing a display mismatch. This can lead to the display not adjusting properly to the monitor, therefore causing the vertical lines on your computer. If you recently updated to a new monitor, try adjusting the resolution to the one that best matches your current display resolution.
You will find the resolution settings in Settings > System > Display.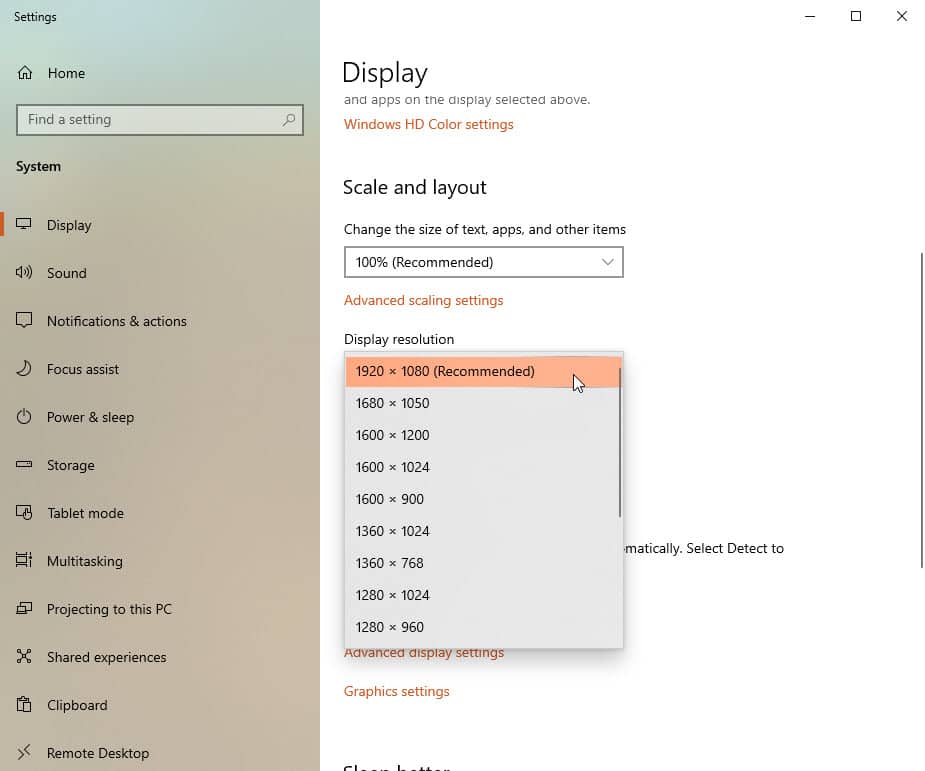 Solution 5: Perform A Clean Boot
If none of the solutions provided above helped you in solving the vertical lines error, there may be some other component on your PC that is causing the display error.
To check if this is the case, perform a clean boot where only the necessary components are loaded during boot.
Wrapping Up
So, there you have it. Now you know how to solve if you see vertical lines on the monitor using the solutions provided above. Comment below if you found this useful and to discuss further the same.