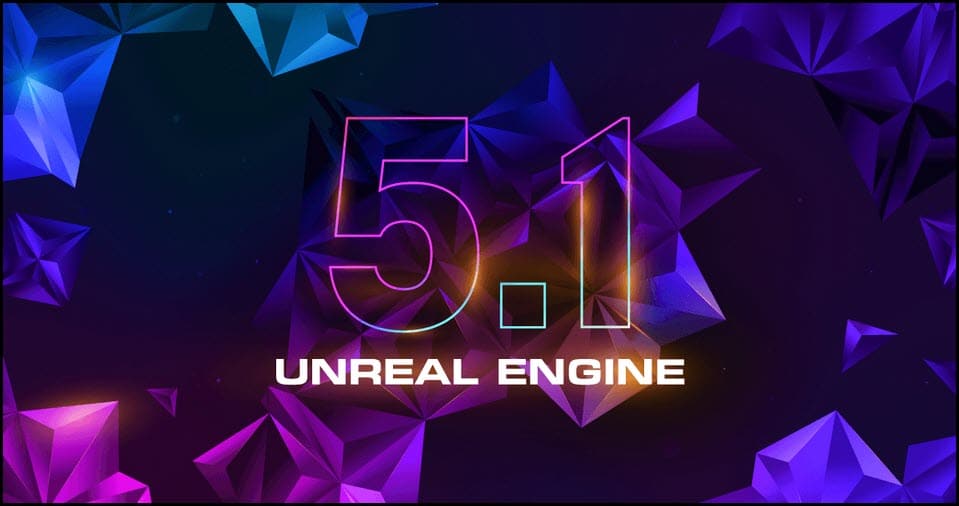 The Unreal feast 2022 revealed a lot of information regarding the latest upgradation to 5.1.
The latest updates of it have left everyone excited especially the game development specialists.
It promises to create a lot of opportunities with its innovative features making it more versatile and efficient for all developers across the world.
Go through the write-up and get detailed information about its latest upgradation.
Unreal Engine In A Nutshell
A huge number of games in the world are developed by using the unreal engine as it is one of the leading frameworks used for developing games.
Designers and game developers reap the maximum amount of benefit from this platform due to its user-friendly feature.
The latest upgradation process has a lot of advantages which in turn makes the game development process easier and smoother.
Starting from sound to visuals the upgradation has been a massive one in comparison to unreal engine 5.
I will now discuss the latest updates of the unreal engine below.
1) Advance Audio Systems
The 5.1 unreal engine promises to produce high-quality sound along with stunning visuals.
Producing professional sound effects will now become easier and less time taking.
Soundscape has been recently introduced for procedural ambient sound generation.
Meta sounds update includes additional node types for all multi-channel output formats.
2) Advanced Virtual Production
The tech and design experts can also be benefitted from a dedicated In-Camera VFX Editor improved light card system, upgraded remote control APIs, expanded color correction tools, initial lumen support for nDisplay, and many more.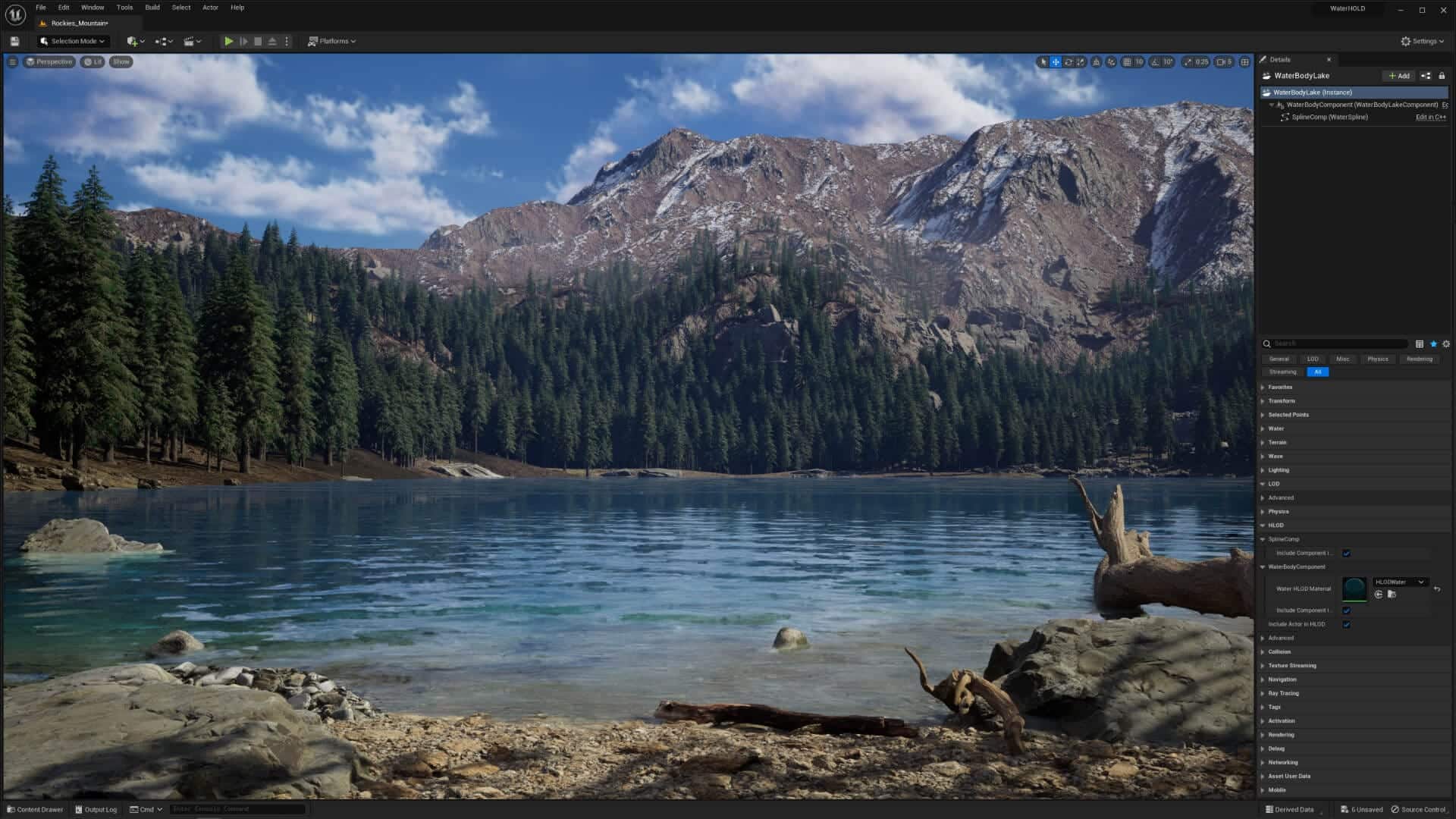 The recent updates will focus on virtual production outflows.
3) Upgraded World-Building Tools
Accelerated source control workflows with world partition have been introduced due to the numerous improvements which were made to UX.
Also, world partition will now support large world coordinates and in turn, will ensure developing worlds without any loss of precision.
This release has focused on enhancing tools for building huge open worlds with additional functionality and workforce.
Users can now enjoy accelerated source control workflows with World partition.
Also, with the help of the new HLOD support for water rendering and streaming, it will create large water bodies with much better performance and smaller memory.
4) Higher Developer Efficiency
Developer teams can be much more efficient now after the launch of a considerable amount of new features.
The process of separating metadata from the object data will result in a smaller workplace and faster syncs, especially for those who don't require access to the full object data.
Also, the PSO Caching for DX12 was implemented to facilitate the game preparation process.
Also, the on-demand shader compilation will significantly help in saving time.
5) Lumen, Nanite, And Virtual Shadow Maps Upgrade
The necessary updates have been added to Lumen, Nanite, and Virtual Shadow Maps which will allow supporting games and experiences at 60fps on next-generation consoles and capable PCs.
With the help of these features, developers can now easily develop competitive games and also detailed simulations without latency.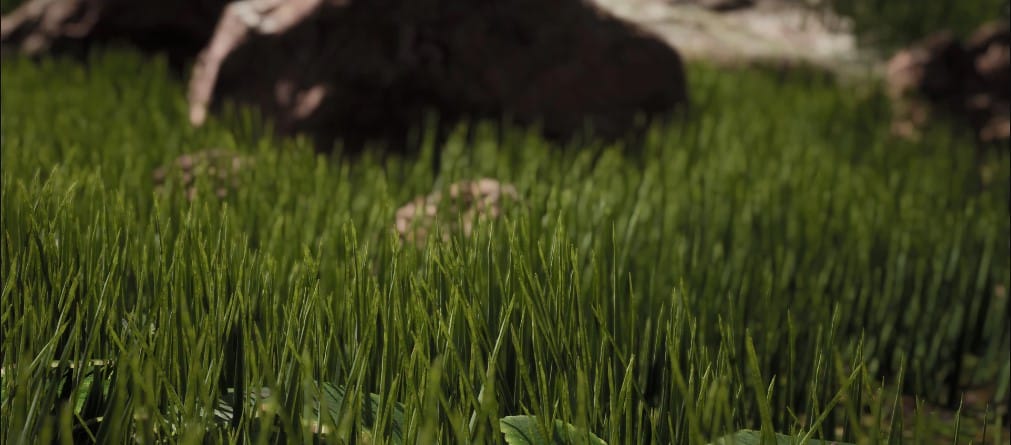 6) Animation Advancements
The new advanced 5.1 unreal engine has now upgraded the built-in toolsets for rigging, modeling, and animation creation.
This is quite beneficial for game animators as the usage of the unreal engine for animation creation has grown significantly in the last couple of years.
Let's take a look at a few features:
The deformer graph editor has been recently updated so that the graph creation and editing can be done smoothly now.
The expanded control rig will now make the automation of the rig creating characters with different skeletal proportions and properties possible.
The sequencer has been enhanced by adding support for constraints through Python Scripting and Blue Print.
The ML deformer will also utilize the custom Maya plugin for training a machine learning model.
7) AI Toolsets
In this present release, a lot of Artificial Tools were introduced in UE 5.0.
MassEntity
This is specially designed for data-oriented calculations which will enable the user to create large-scale worlds and create crowds with thousands of believable AI agents.
The MassEntity processors will now be automatically multithreaded.
Smart Objects
These objects contain all the necessary information required for interacting with the players and the AI Agents.
Smart objects were bestowed with general stability and workflow improvements for making them more convenient for setting up smart object definitions.
 State Tree
This hierarchical state machine is known to combine the selectors from behavior trees.
The present release has included improved actor and Blueprint-centric workflows, increased flexibility, and memory optimization.
Wrapping Up
In case of any doubts or queries related to the upgradation of the 5.1 unreal engine write to us in the comment section below.
We are excitedly looking forward to more new updates and future releases.