Firefox just like other browsers brings timely updates that include a host of security features, new design changes, and better browsing experience.
But sometimes, a new update does not always mean everything is perfect. Many a time, the users and developers don't like a new update. It may be because they don't like the placement of some tools, or because some of the extensions they use just don't work with the new update.
During these times you would want to revert back to the older version of the browser that the extensions worked with. Here I will discuss how to undo Firefox updates on Windows.
A Word Of Caution
With every new update, the developers include a few security measures that protect you and your data from malicious users online. Reverting back to an older version will essentially remove these security features.

Any bugs that the older version had will be restored when you roll back Firefox. Those bugs cannot be removed on the older version and you will need to update again in order to remove these bugs.
When you update your browser, you will also lose access to the bookmarks and the history saved that isn't synced to the cloud storage. You will start afresh in the older version if you don't have bookmarks saved.
I will now discuss how to roll back Firefox update.
How To Undo Firefox Updates?
You don't have to stick with the new update that is ruining your browsing experience, as you can always roll back to an older Firefox version that works. Many sites store these older updates because there will always be a need of these.
It is quite easy to rollback Firefox update. Just follow these steps to undo Firefox updates and revert to the older version.
Uninstall the already installed copy of Firefox installed on your system.
Remove the residual files. There are some residual files that are not removed during the normal uninstallation. You can find these files under the following folder:
C:\Program Files (x86)
Here delete all the Mozilla Firefox folders.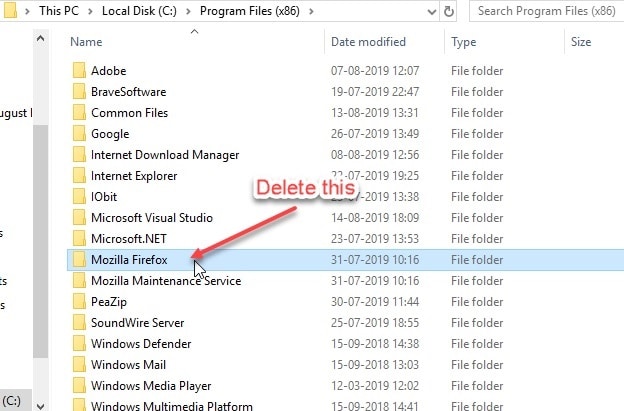 Alternatively, you can use a third-party uninstaller like IObit uninstaller (Read about batch uninstallers here) or use a junk file cleaner like CCleaner to remove residual files after uninstalling.
4. After you have removed the residual files as well, you are now free to install any version of Mozilla Firefox you want. You don't have to scour the internet as Mozilla hosts an FTP download links on their own website.
You can find the old setup files here.
5. Open the FTP server.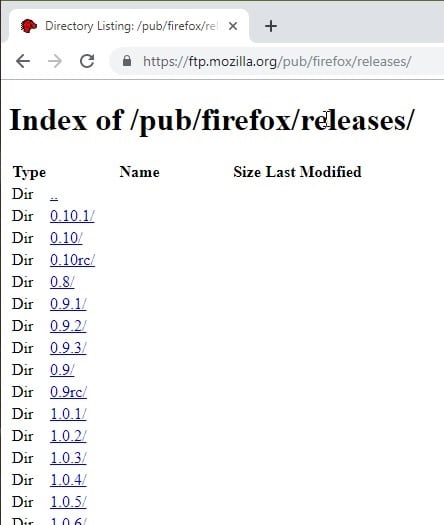 6. Click on the folder of the version you want to revert to.
7. Click the Win32 folder from the version folder.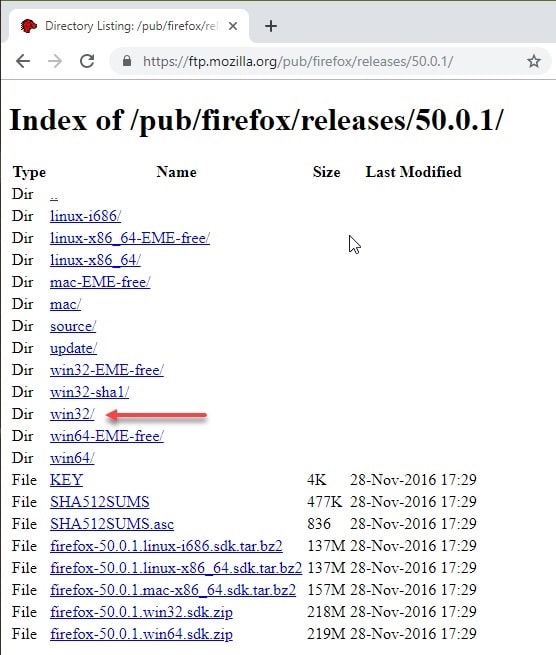 8. Click on 'en-US' to install in the English language.
9. You may find 2 executable (.exe) files in this folder. Click to download the Firefox.exe (that does not end in .asc). Click on Save File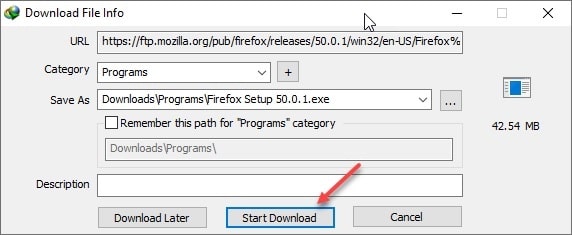 10. Double click the downloaded file to start the installation of the file.
11. Follow the on-screen instructions to install the older version of Firefox.
If prompted, select the addons you want to use on your system. Wait for it to finish installing.
For Other Browsers
You can install older versions for other browsers and applications similarly. You just need the appropriate installer for the target program to install that version of the app.
You can find older versions of some popular applications on the OldApps website.
Conclusion
If you are ready to use the less secure older versions of Firefox, you can very easily install an older version that you find reliable. Although adding your bookmarks and addons again can be tiresome, but if you have browser-sync setup, you won't need to bother with adding bookmarks individually.
You will get access to nearly all of your bookmarks, preferences, tabs, and extensions. So now you know how to undo Firefox updates. Do comment below if you want to discuss further the same.