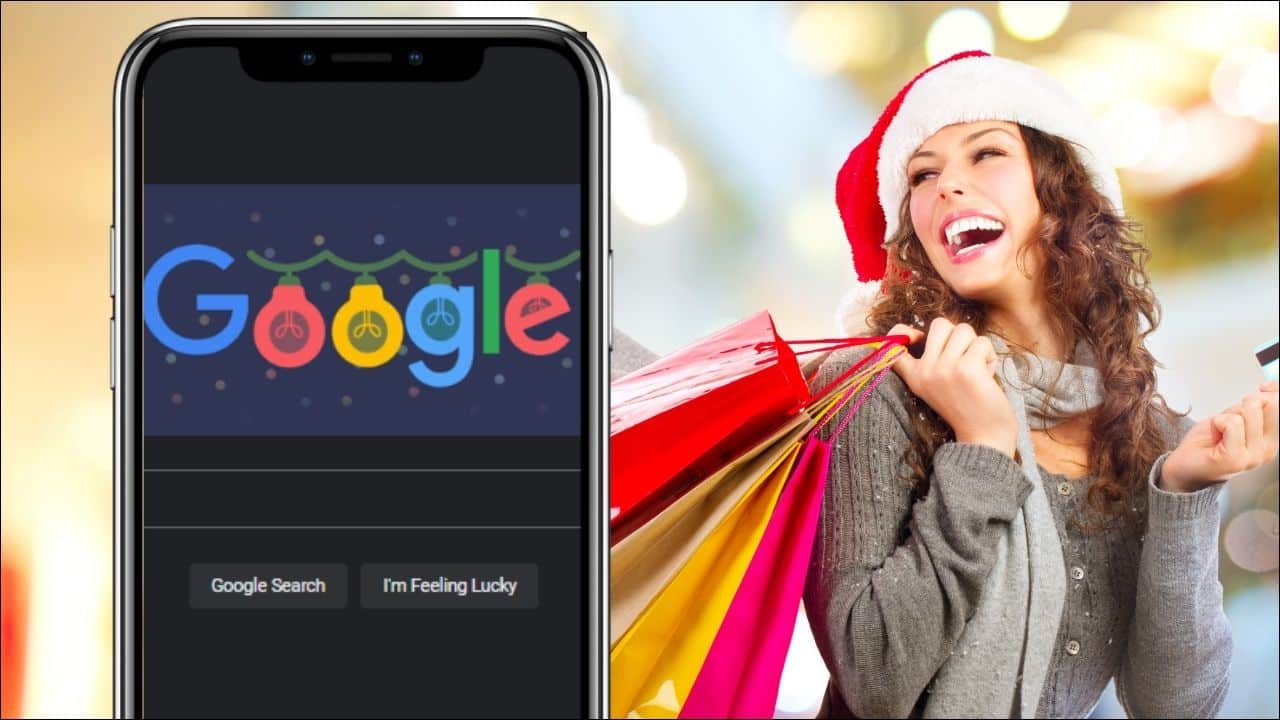 Now that the Christmas season has arrived, individuals want to purchase a variety of items to give as gifts to their loved ones.
Google has introduced new shopping-focused features for Google Chrome in order to make the buying process easier for you (especially for any last-minute consumers).
Google recently provided some advice for online buyers looking to complete their holiday shopping in an official blog post. Here is how Google Chrome can be useful.
1. For Android, You Can Track Price Drops
Google is expanding Chrome for Android's open-tabs grid with a new price-drop tracker, starting with the first one.
On top of a tab in the browser's open-tabs grid, the tracker will display the item's current price together with its initial price.
This allows you to immediately see an item's discounted price so that you can monitor any price changes on the Chrome app. To see the feature in use, look at the screenshot that is included below.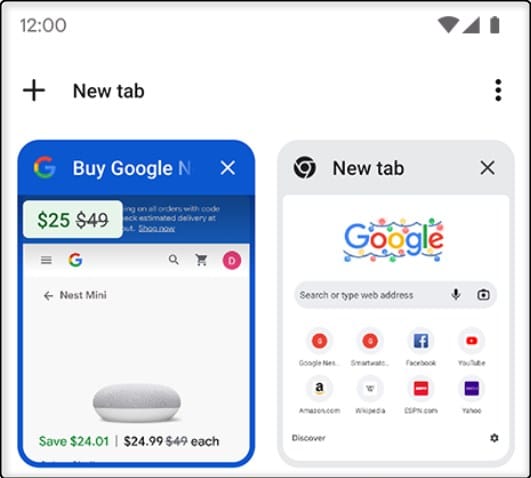 Although the feature appears to be functioning for Google's own shop in the screenshot, it is anticipated that it will also function for other websites like Amazon and Best Buy.
2. Utilize Snapshot Search from the Address Bar
You can use the search with snapshot option to look for products on online stores using a picture that was captured with Google Lens in an offline store.
If you are out gift-shopping and come across something fascinating, you may take a picture of the object and search for it online in Chrome for Android by tapping the Lens symbol in the address bar.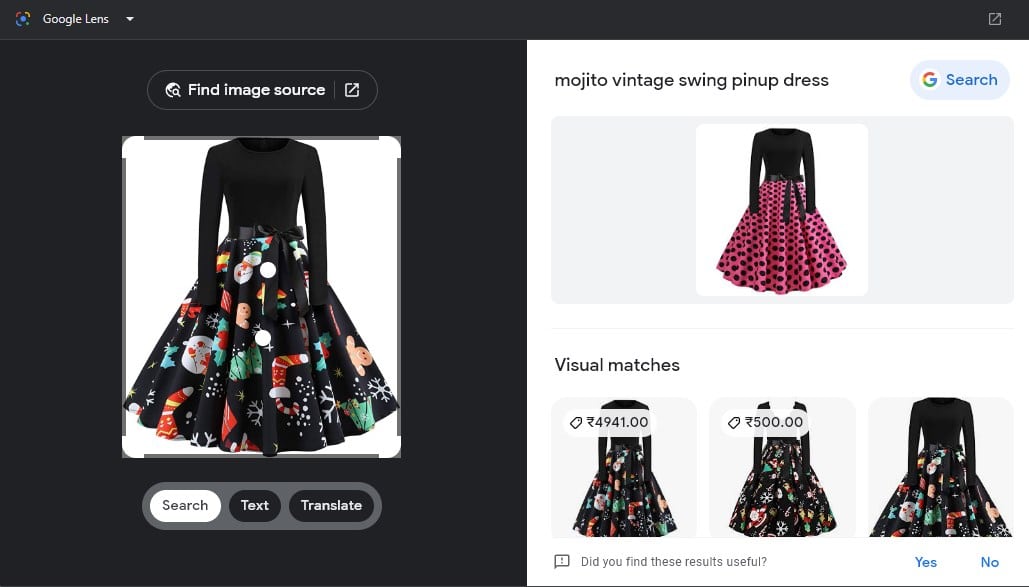 Additionally, the business has stated that the feature would be made available for Chrome's desktop version as well.
The new "Search photos with Google Lens" option in Chrome for Windows and Mac will soon allow you to do a search using an image.
3. Integration of a Shopping Cart
The integration of shopping with various e-commerce websites is another cool feature coming to Chrome for Windows and Mac.
You can now open a new browser and view all the products you've put to shopping carts across various retailer websites thanks to the new Your cards feature.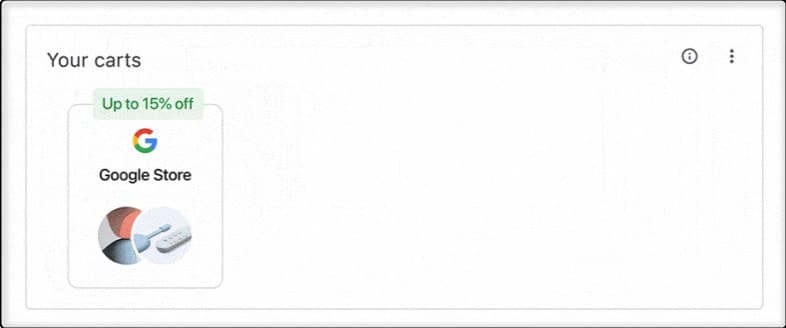 This will make it easier for you to gather all of their desired goods and products in one location so you can browse through them all.
Additionally, Google states that it will collaborate with businesses like Electronic Express, Homesquare, Zazzle, and iHerb for this functionality, which may even get users access to additional savings.
4. Quick Checkout with Autofill
Finally, it's time to leave. Save time by letting Chrome fill up every field automatically using data that has already been saved, such as payment information from Google Pay or your addresses.
Note: Chrome will constantly ask if you want to save that information for your subsequent purchases. Users can also disable the autofill feature from Chrome if they are worried about their security.
They have added 67 more countries to the list of places where you can save your payment information to your Google account.
5. Find Discounts Right Now in your Shopping Cart
Chrome will automatically display any available discount codes from the merchant at checkout once you've added items to your shopping basket.
Pro tip: If you ever need to locate active shopping carts, simply open the New Tab Page. You'll find applicable savings there, too.
Both functionalities are now accessible on desktop, initially in the United States.
To Wrap It Up
Additionally, Chrome will make it simpler for you to sign into accounts you've created on shopping websites and will speed up the checkout process by remembering your address and payment information.
It is important to note that customers in other regions will not be able to use the features because they will only be available in the US.
Therefore, the capabilities listed above for Google Chrome may prove useful at some point if you live in the US and want to shop online. Please share your opinions about them in the section below.