Good image translators are hard to find. In the age of the internet, going to the library and using manual methods for translating individual kanji for translation purposes is very time consuming and tiring. Texts are easy to translate using online translators like Google and Microsoft Translate. If you are looking for methods to translate Japanese from an image, here I shall discuss how you can do so easily.
Translate Image Japanese To English
As mentioned earlier, translating documents and texts is easy, as you can use the online translators. You simply need to copy and paste your texts into the translator, where you will be shown the results almost instantly. However, images are a different case altogether.
As of writing, the web version of Google Translate and Microsoft Translate does not have Optical Character Recognition (OCR) support. If you wish to use the OCR technology, you will have to switch to the Google Translate application or use the 'What's on my screen?' section in Google Assistant.
You will need to use a translator with OCR support, or use an OCR software. Here I shall discuss how to translate Japanese to English image easily.
Method 1: Use Yandex Translator
One of the most efficient competitors to Google and Microsoft Translate is the Yandex translator. Although less popular than the competition, Yandex translator has one triumphant feature which makes it extremely useful while translating image Japanese to English, which is the optical character recognition support.
To use Yandex translator, all you need to do is follow these steps:
Open the Yandex translator website.
Select the input and output languages, Japanese and English in this case.
Next, either use the open file dialog box or simply drag and drop your image file onto the browser window.
Click on the 'Open in Yandex.Translate' button next to the language buttons.
This will translate the text from Japanese to English in Yandex Translate.
Note: the tool is exceptional for extracting texts, but the translator messes up spaces between characters at times, leading to incorrect translations in English. It is preferred to extract the text and then use Google or Bing Translate next.
Method 2: Use i2OCR
If you wish to just extract text, i2OCR is a great free OCR tool that can be used to translate Japanese from image files. The tool supports many more languages other than Japanese as well and allows unlimited uploads without having to register for the product.
To use i2OCR, follow these steps:
Visit the i2OCR website on your computer.
Under Step 1, select the input language.
Next, upload the file or enter the URL of the Japanese image file under Step 2.
Verify the reCAPTCHA in step 3 to prevent malicious requests to the server.
Finally, click on the Extract Text button to extract the Japanese text from the image.
Next, you will have to copy and paste the text in a separate translator application to receive the translated text.
Method 3: Use Google Translate On Your Smartphone
Your smartphone is probably one of the best translators available to you. When you wish to translate a sign on a board or milestone, all you need is your smartphone to get what that text means without even knowing that language. The only catch here is that you require a stable and preferably fast internet connection to receive instant suggestions.
You can use the Google Translate application available on the Play Store, which contains the OCR option.
Alternatively, you can use the Google Assistant as well. To use this, you will need to click on the Google Lens button that appears when you launch the assistant on your computer.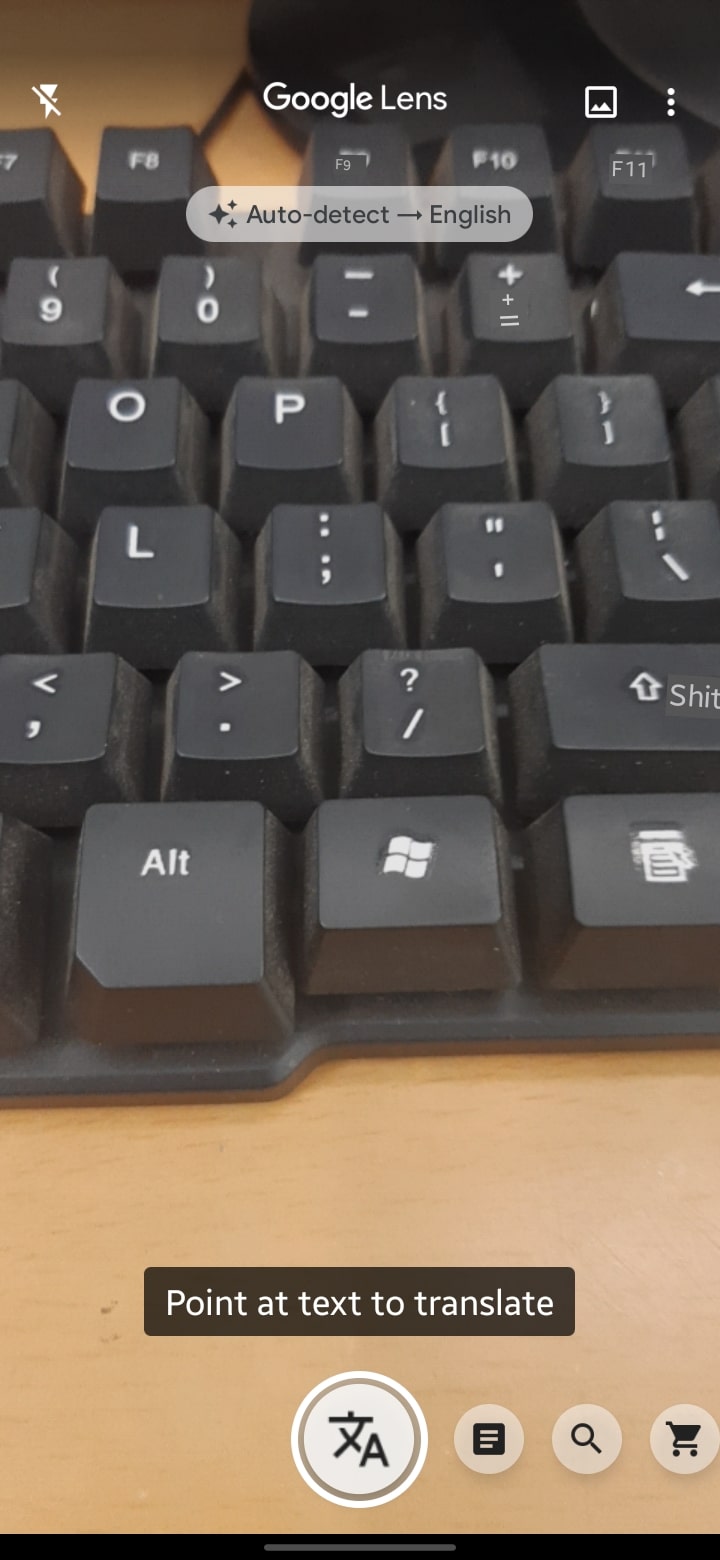 Method 4: Use EasyScreenOCR
EasyScreenOCR is also a free online OCR tool, which can be used to convert any image file to plain text. Although there is a dedicated app for the same, the web version is usually enough to translate image Japanese to English. To use this tool, follow these steps:
Open the EasyScreenOCR website on your computer.
Choose the input language using the drop-down box.
Next, either use the open file dialog box or simply drag and drop your image file onto the browser window.
Finally, click on the Upload and Convert button to extract the text.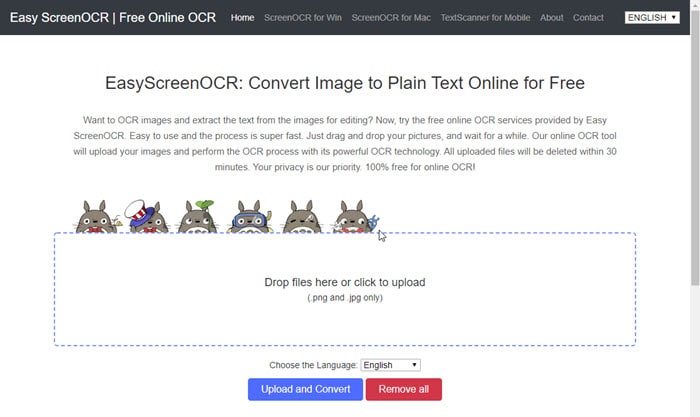 To convert this extracted text, you can use any online translator like Google or Bing Translate.
Note: you can only upload images in PNG and JPEG formats.
Wrapping Up
So there you have it. Now you know how to translate Japanese from image to English using the methods provided above. Comment below if you found this useful, and to discuss further the same.