Google Maps is one of the most popular mapping applications since February 2005. It has a lot to offer and can be used for various purposes, such as asking for directions, exploring new places, and planning trips.
This web service provides detailed and accurate information about geographical regions worldwide by offering aerial and satellite views of various locations.
The tips and tricks cited in this article will be a good foundation for using Google Maps. So, read the entire write-up in detail to unlock its full potential.
Tips And Tricks For Navigating Google Maps Like A Pro:
Here are some tips and tricks that will help you get the most out of Google Maps:
1) View GoogleMap History
It is possible to view the entire Google Maps history as a timeline. All you need to do is to view Google Map's timeline website to view the map of all the places you have been to.
To find and view the Google Maps history on your phone, follow the steps below:
Open Google Maps on your smartphone and sign in to your Google account.
Search for the "Your Timeline" option and tap on it.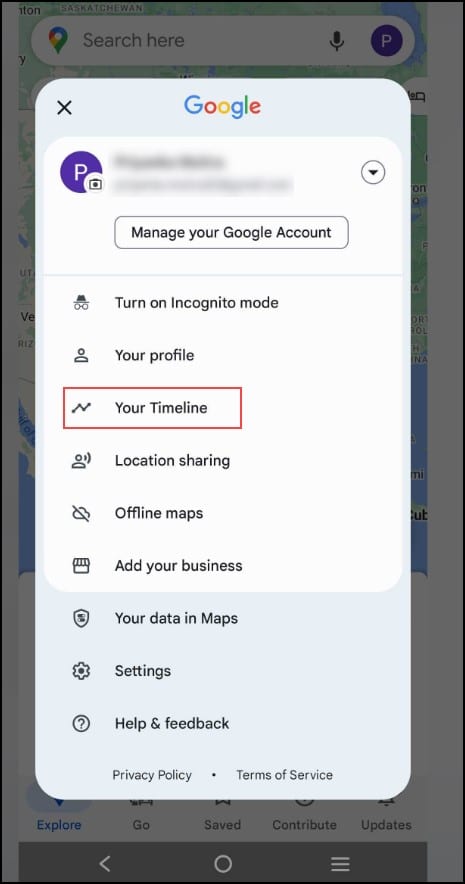 Soon, you will be taken to a screen displaying your timeline history.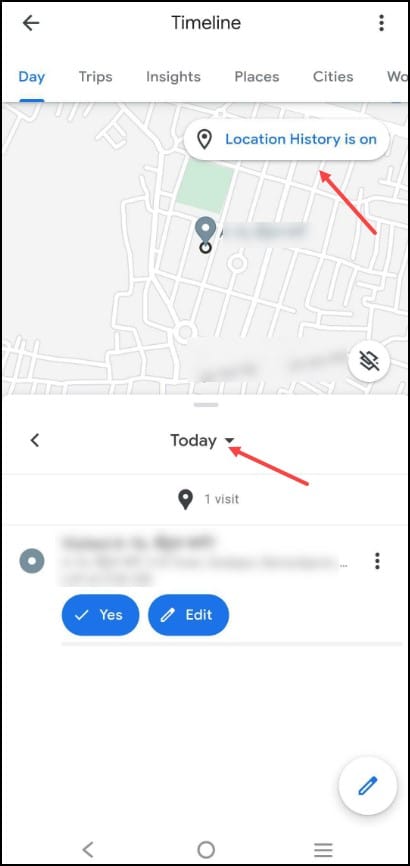 Scroll up and down to navigate the timeline and select specific dates to see your history on those days.
If required, the dates can be edited or deleted from your timeline by clicking the "Edit" button.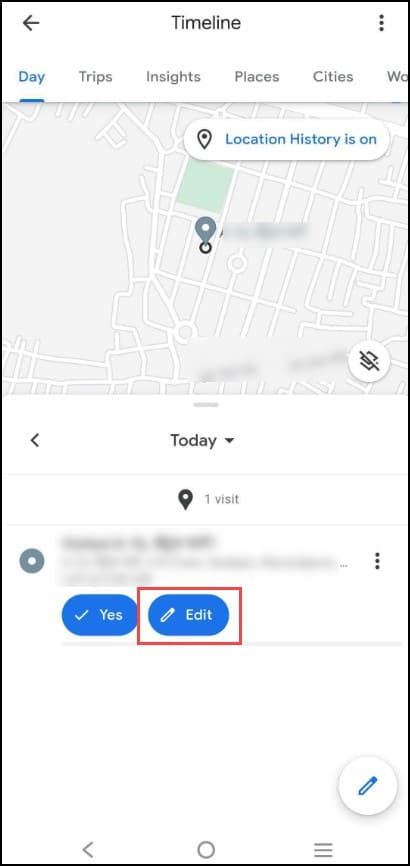 2) Find Public Transportation Details
Google Maps is essential for finding public transport details, including buses, trains, trams, subways, and ferries.
Tap on the "Transit" button to view a list of available public transportation options for your route.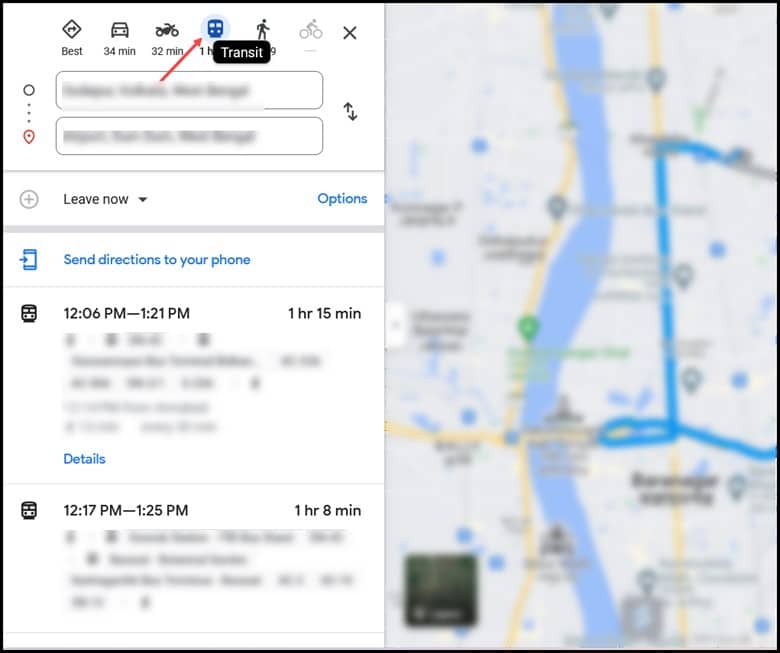 It also suggests the best route and direction and displays stops, stations, and terminals on the map for locating them quickly.
Doing this simplifies the entire process of accessing public transport and makes it much more accessible.
3) Changing Directions Using Drag And Drop
If you are looking for directions on the desktop version of Maps, you can easily gimmick your route or go through any other way using the drag-and-drop option.
This is how you can do it:
Open Google Maps in the web browser and click the "Directions" button.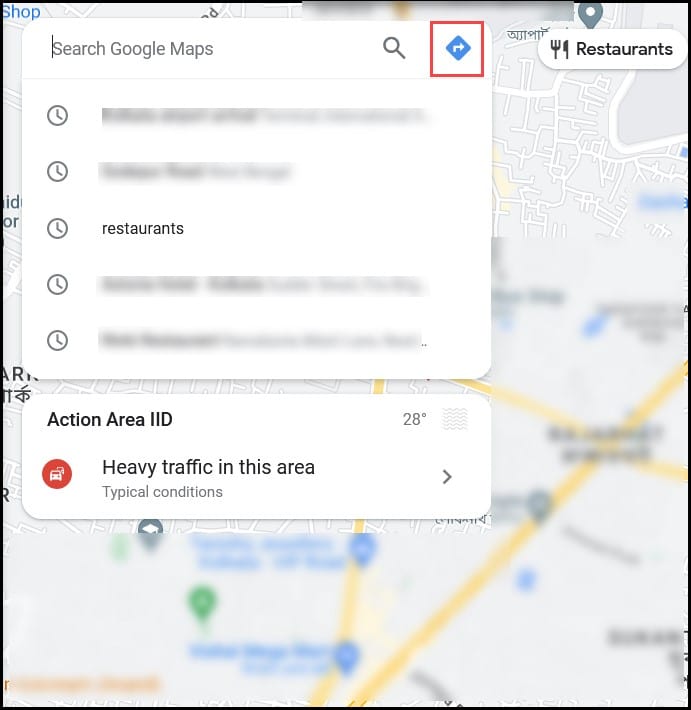 Enter the starting and the destination points in the search bar.
Click on the "Get directions" button to display the route on the map.
Finally, click and hold the blue route line to drag it to a new location.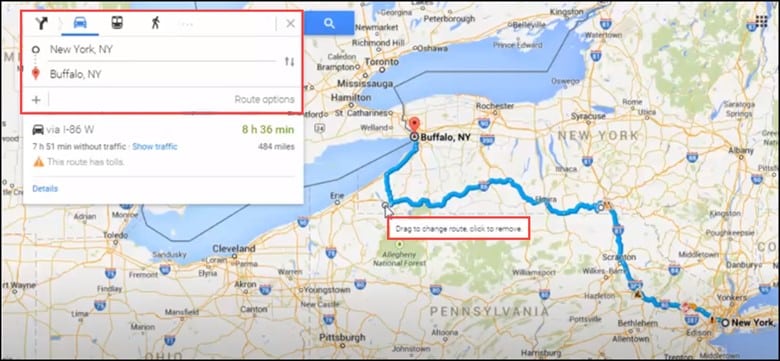 Doing this will result in updating the change of route.
4) Download Offline Maps
Downloading Google offline maps is an excellent way to benefit, especially if the user gets stuck in a situation with limited or no internet connectivity.
This will be helpful in case of traveling where you need to view your location or search for places without a live internet connection. Also, it will help in minimizing data usage and save on data charges.
Follow the steps to download offline Google Maps:
Open Google Maps and then tap on the profile picture on the right side.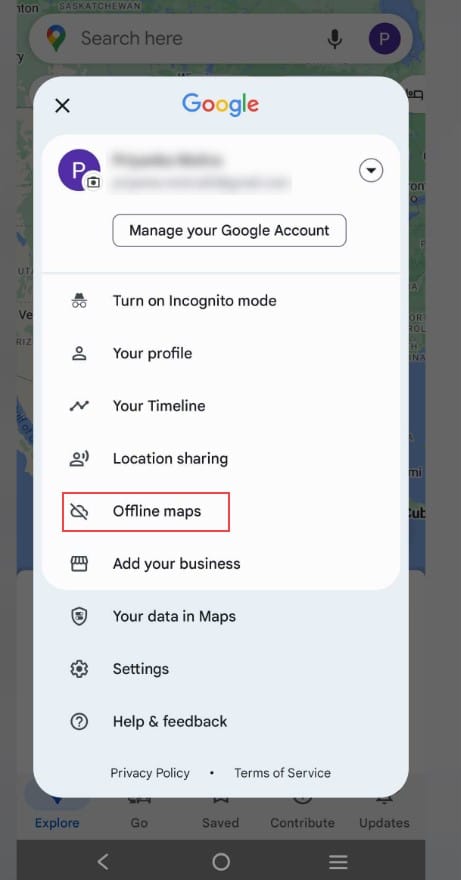 Select "Offline Maps" and then "Select your map" for downloading it.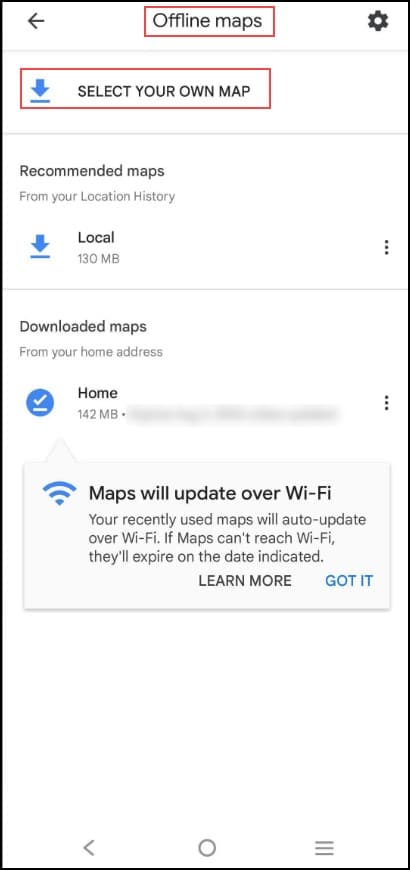 Tap on the "Download" option.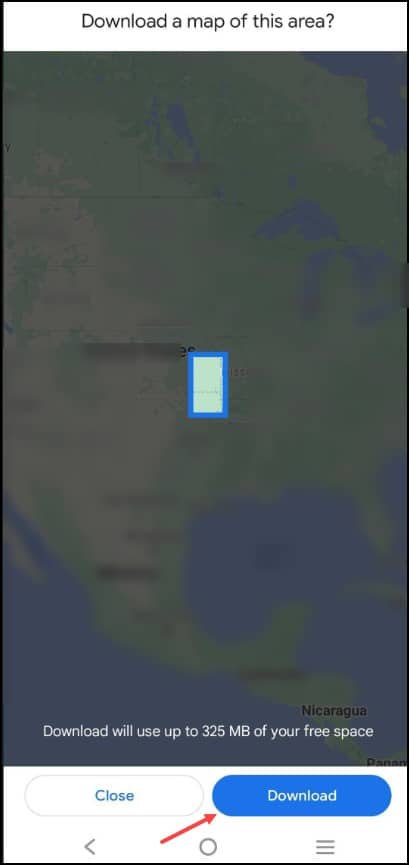 Note: Offline Google Maps will not include real-time traffic updates, public transportation information, or the latest details.
5) Share Your Location
Sharing location on Google Maps is a helpful way to provide real-time directions to others. It allows you to share your present location with people for a specific period.
Sharing your location with a specific contact will let them see your moving site in real time.
Follow this guide to Pin Point Multiple locations on Google Maps.
This is how you can do it:
First, launch the Google Map on your device and sign in with your Google Account.
For sharing location, tap on your profile icon on the top of the screen and then choose "Location sharing."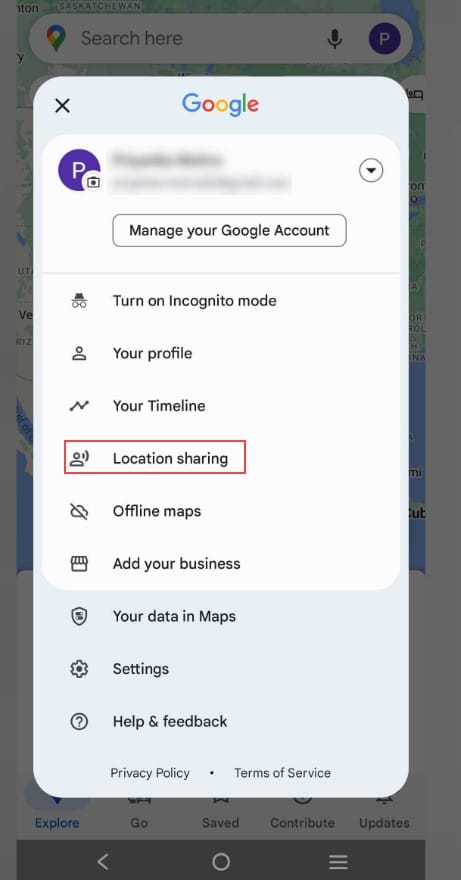 Soon after, you will get the option to share your location with your contacts for different periods of time.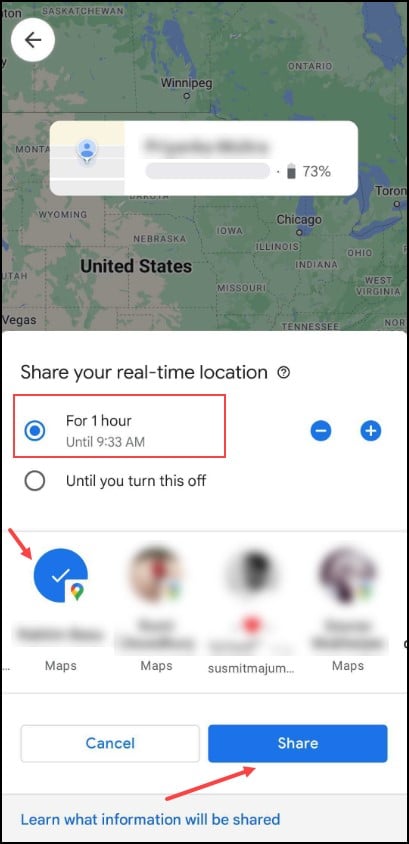 6) Use Voice Commands
Google Maps is known to support the built-in Google Assistant voice commands that enhance the navigation experience.
You can ask the Assistant to navigate nearby places by giving commands. Simple and natural phrases make it easier, or you can start by saying, "Hey, Google" or "OK, Google."
This is how you can use the voice commands in Google Maps:
Open Google Maps and tap the microphone icon to activate the voice input.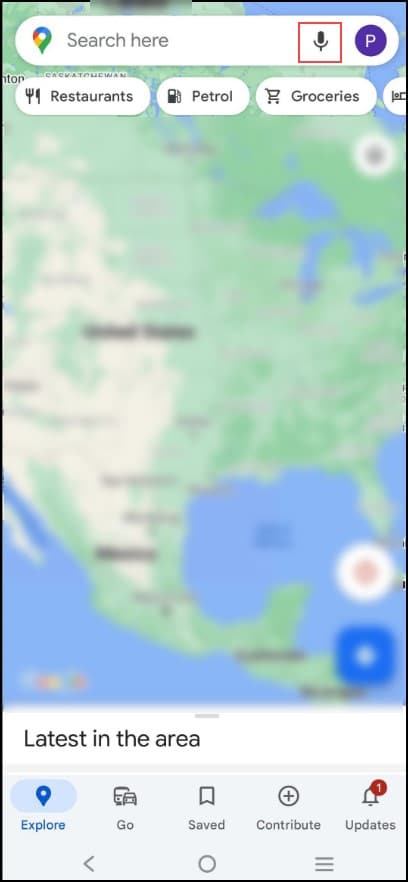 Ask your question or speak.
Soon, Google Maps will process your voice input and provide you with directions based on your request.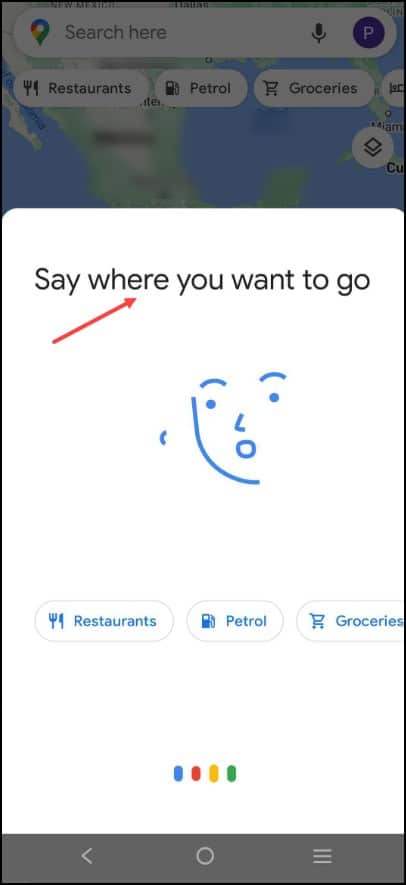 7) Inside Access
Google Maps works excellently even indoors, such as navigating through malls, airports, or any other big complex.
Look for the Google Map location on the map, click on it, and then scroll to Directory. Certain places also support the Live View inside and give you directions with the help of animated arrows.
8) Search For Directions With A Single Click
Google Maps is helpful when looking for directions with a single click or tap.
With a single click or tap on the Google Maps app, you can access this powerful, user-friendly navigation tool for providing detailed directions.
Just type your destination address or right-click on the map, and it will instantly prompt you to take out a list that you can use later to find directions to or from that location.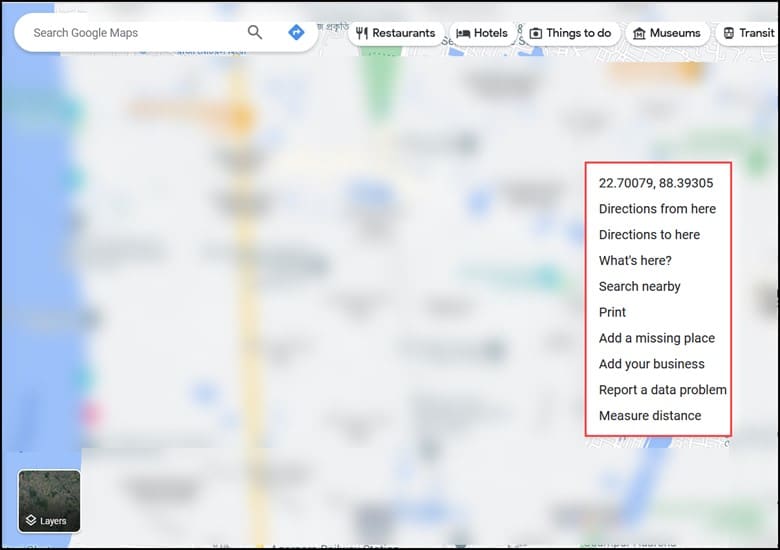 9) Turn On The Incognito Mode
If you don't want to leave footprints, turn on the Incognito Mode. It is highly beneficial regarding privacy and personal data but doesn't make you completely anonymous.
Turning on Google Maps in Incognito Mode will not save your browser or search history in your account or even send you any notification. Also, Google will not use your activity to personalize Maps in Incognito Mode.
here is how you can use Incognito Mode on Google Maps:
Open the Google Maps and tap the profile picture in the top right.
Select "Turn on Incognito mode" from the menu.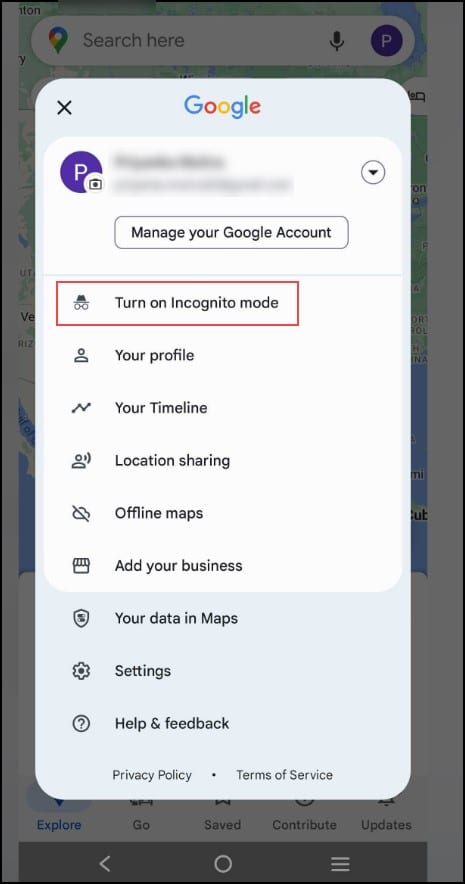 In Incognito mode, you can view a dark bar at the top of the app, indicating that you're using the Incognito Mode.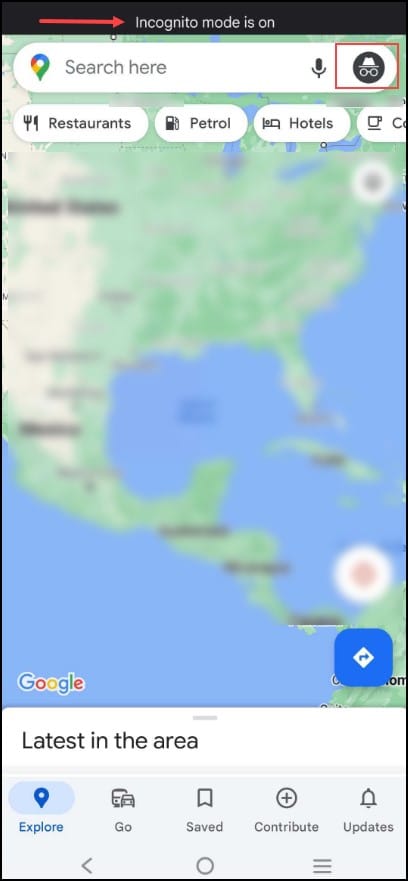 10) Check Traffic Before Time
Google Maps is an excellent tool for checking traffic ahead of time. It gives us real-time traffic information and other features to help us navigate congested routes.
You can easily use this traffic feature and make decisions regarding your travel plans by avoiding traffic-congested areas and ensuring a smooth and efficient journey.
To check traffic conditions and plan routes using Google Maps, follow the steps below:
Open Google Maps on the smartphone and connect to the internet for real-time traffic updates.
On the Search bar, enter the destination and tap the "Directions" button.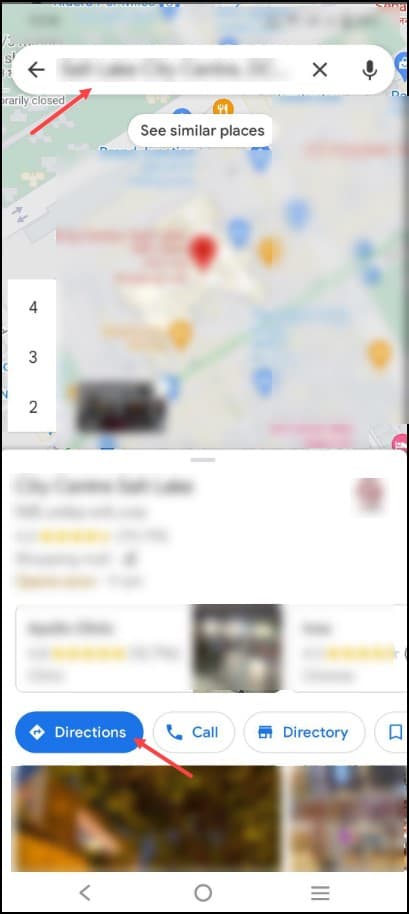 Google will calculate the distance based on your current location and see the estimated travel time and space.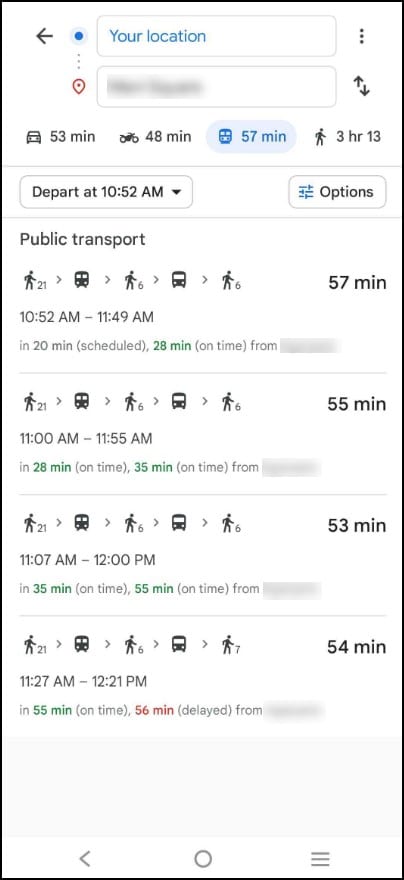 Look at the map and view the traffic overlay based on the colors:
Green: Clear traffic
Yellow: Moderate traffic
Orange: Slow-moving or congested traffic
Red: Heavy traffic
Soon after this, Google Maps will recommend the route. To view alternate routes, tap "Routes" at the bottom of the screen.
Frequently Asked Questions (FAQs)
Can The Google Location Be Changed?
Yes, you can change the Google location on your Android phone or tablet.
Say, "Hey Google, open Assistant settings or navigate to the Assistant settings directly and add, change, or delete your address.
Does Google Maps Work Offline?
Yes, Google Maps works offline. Download maps for specific areas on your device and use them even when you don't have an internet connection.
Does Google Maps Use GPS?
Yes, Google Maps uses user input, real-time traffic data, and GPS data to provide accurate and up-to-date information.
What Is The Difference Between GPS And Google Maps?
GPS is used for outdoor activities like hiking and driving since it can work without an internet connection.
Google Maps is used for urban navigation, provides traffic updates and alternative routes, and also shows the speed on the screen.
Final Words
Google Maps acts as your trustworthy guide when it comes to navigation and exploration.
Therefore, the tips and tricks mentioned in the write-up will enhance your experience and help in an effortless collaboration.
Let us know which one is your favorite and how it was helpful.