Just encountering this today across all browsers and devices. Trying to play small MP3 files. Worked fine for last week, now — broken. Ideas?
"The media could not be loaded, either because the server or network failed or because the format is not supported."
Most of the users on the internet have once in their usage time encountered an error on the browser of their choice. After searching and trying to play some media on the internet, users are greeted with a black screen and this error message on the top.
Here I will discuss how to solve the "the media could not be loaded" error on your system. Why Am I Seeing This Error?
The error code does not really tell much about what is causing the error. There is no exact reason that we can deduce from the error code alone that specifically says the reason why you are not able to watch the video on your device.
All that can be said with a confirmatory tone is that for some reason, the browser was unable to find the video or media file, and play it. This can be caused by an error from the server-side, or that the format is not supported by your browser or your system.
Using this information, we can try to solve the error using some very simple steps.
Fix "The Media Could Not Be Loaded" Error!
Since much information is not provided about this error, users have tried some simple fixes that have worked for them. You can try these methods to solve the "the video could not be loaded" error in your web browser.
Solution 1: Check Your Network Connection Information
If you too see this error on your system, there is a chance that you have network issues that are preventing your browser from opening the media.
Check your network connection for any potential issues that may be causing this issue on your system. Run an internet speed test for your current network. You can find these tests online that can measure your ping and upload/download speeds. Or you can use third-party apps by various developers as well.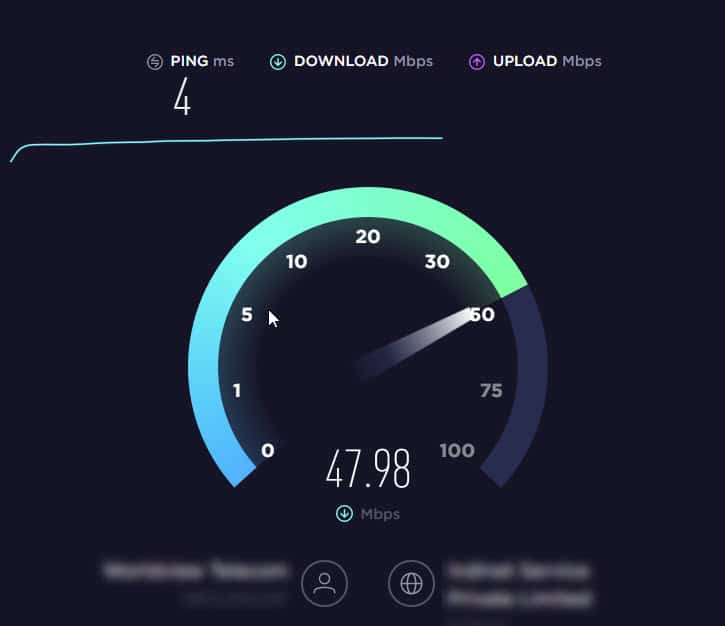 If you find some error in your network, contact your ISP. Once the issue is resolved, then try loading your video again.
Solution 2: Disable AdBlock
If your internet connection is just fine, and you see the "the media could not be loaded" error on just one media site, the AdBlock installed on your browser may be blocking you from seeing your favorite media.
Some websites actually have a protocol installed on their web-page that prevents playing the data unless all the advertisements are loaded completely. This can be seen on many websites that depend on on-site revenue generation for their survival.
If you have AdBlock installed on your browser, the AdBlock will trigger the protocol, and your media will not be loaded completely. This will hamper your media consumption experience.
If you know another source that has the same video that you are trying to load, you can view the video from there. If not, you need to turn off all the ad blockers that you have on your browser to load that video.
Example: if you are using AdBlock Plus on Google Chrome,
Navigate to the website that is not playing your desired media content.
Click on the hamburger menu icon on the top right corner.
Click on the AdBlock icon in the Options context menu.
You will see that the Power button is blue, meaning that AdBlock Plus is enabled. Click on the Power button and the extension will be disabled for the website you are on.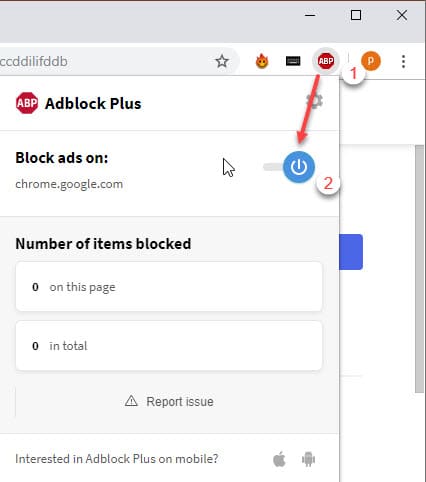 5. Refresh the web page.
Now try if you are able to watch the content, you can confirm that the problem was caused by an AdBlock issue.
Solution 3: Update Your Browser
if you missed the browser update for some reason, you can try updating your browser to its latest version.
Many new videos and audio content formats are added with each update alongside some bug fixes. Many freeware doesn't push their updates, so there is a chance that you may have missed the notification for the update.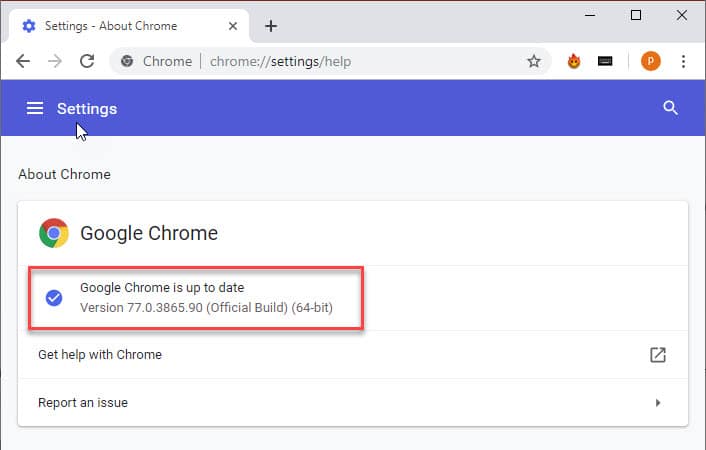 If you haven't updated your browser, try updating your browser to its latest version. To do this, click on the hamburger menu or options button. From there, click on About. Here you will find the browser version followed by the available updates for that browser version.
Solution 4: Switch Your Browser
If none of the methods helped, and you see the "the media could not be loaded" in Chrome, you can try and switch to a different browser to check if there is a problem with compatibility.
There is always a possibility that the media format that you are trying to play is not supported yet by your preferred browser. If this is the case, you can try switching to a different browser to fix the compatibility issues.
Conclusion
So, there you have it. Now you know how to solve the "the media could not be loaded" error using the methods given above. Do comment below if you found this useful, and to discuss further the same.