From all demographics, technology has become a part of our daily schedule and made our life easier in various ways. We are getting more and more habituated using innumerable kinds of gadgets all around. Nowadays we can't even think a day without our smartphone, PC or Laptop; be it for gamers or workaholics!
Often while choosing these gadgets for our entertainment or work purpose, we confront so many kinds of problems operating them. Sometimes you may face a typical type of problem where you cannot terminate a certain process while running a program from the Task Manager.
Let's discuss in details what to do if task manager is unable to terminate process.
How To Fix If Task Manager Is Unable To Terminate Process?
If your task manager is unable to terminate a process then it is a major issue. We have mentioned the ways in which you can fix the issue here. Have a check and let us know more about it.
Method 1: Choose Command Prompt To Cease The Process 
This is probably the easiest solution for the problem to terminate the process. Sometimes you may need switch to an Admin Account before you make an attempt to quit a particular Task Manager process. You may take help of the built in Windows admin account and follow the procedure mentioned below:
Step 1: Enter command prompt in the Start Search box
Step 2: Right-click on Command Prompt and select to Run as administrator.
Step 3: Type- 'net user administrator /active: yes' in the Prompt.
Step 4: Select Return key.
Step 5: Now, Reboot your Device.
Step 6: Try to log in with the new admin account.
Method 2: Cease The Process Using Taskkill
When Task Manager does not terminate the process, some Command Prompt commands are there that may do so. Users may try to perform the task with taskkill instead. You need to open the Command Prompt as admin as mentioned in the above method. Then you need to follow these steps:
Step 1: Type 'taskkill /im process-name /f' in the Prompt Window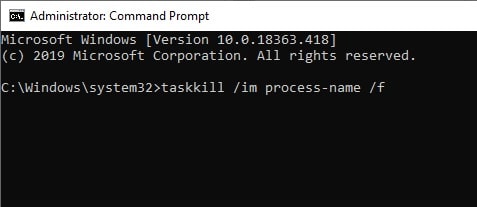 Step 2:  Select Return key and replace the 'process-name' with the actual process name listed in  the Task Manager.
Step 3: To get easy access to the process detail, right-click the app or in Task Manager and then click Go to details.
Step 4: Now, one tab will be opened, and you can easily replace the process name. 
Method 3: Try To Uninstall And Reinstall The Application 
Before trying any other solution, you may try to get to the safe mode and reinstall when process explorer access is denied.
But before you perform the task, check whether the application installer is downloaded on the system.
Follow the steps minutely to make sure you don't miss any step and run the process properly:
Step 1: Hold Windows key and press R.
Step 2: Type Msconfig and press Enter.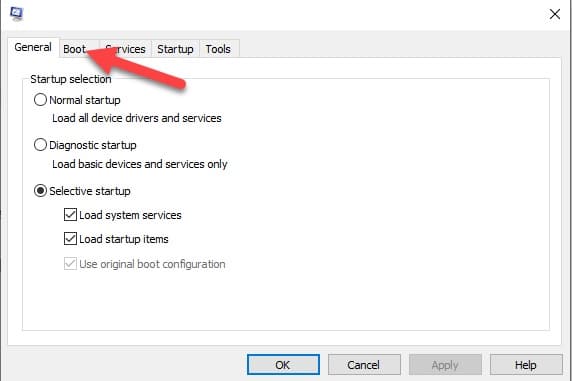 Step 3:  Now, select Boot tab and navigate for Safe Boot.
Step 4: Select Minimal under Safe Boot and press Ok.
Step 5: Now you will be asked to perform Restart. Reboot your system.
Step 6: When the system restarts you will be in the safe mode.  Now, Uninstall the problematic application.
Step 7: Hold the Windows key and press R
Step 8: Type appwiz.cpl and then press Enter
Step 9: Now navigate and find the application and select it.
Step 10: Hit the Uninstall button and follow the instructions provided onscreen.
Step 11: Now, you are free to Reinstall the application.
Step 12: Turn off the Safe Mode option when you are finished.
Step 13:  Once again hold Windows key and press R and enter msconfig and Click Enter
Step 14: Select Boot tab and Uncheck Safe Boot and Click OK.
Step 15: Finally, Reboot your System and your Computer should get started in the normal mode. Make sure you check whether the issue is solved by now.
or not.
Method 4: Try To Terminate The Process By Pressing The Alt + F4 Key
When the programs are not responding, you can choose this easy process to terminate it. All you need to do is Press Alt + F4 hotkey to force stop the process when you are unable to cease it with Task Manager.
This will send a polite message to kill the program immediately without waiting for any feedback generated from the same process without saving the program. The users may no longer need to select the program in the Task Manager. 
Method 5: Use WMIC To Perform The Task 
The Windows Management Instrument Console (WMIC) and its commands may be used if task manager unable to terminate process.
You can get rid of the problem easily by following the basic steps:
Step 1: Click Windows Key once.
Step 2: Enter Command Prompt in the Start Search box.
Step 3: Right click Command Prompt and choose Run as administrator.
Method 6: Choose Alternative Task Managers
You can choose an alternative Task Manager that may help you terminate the process when unable to terminate process errors occur. You may be provided with innumerable options from them with extended system details.
You can choose from Process Explorer or System Explorer or any other alternative to Task Manager stop the process. To do so just check the availability of alternatives:
Step 1: Click Download Now on the software's website and add System Explorer to Windows 10
Step 2: Now, install the software and open System Explorer's window.
Step 3: Select Processes on the left side of the window.
Step 4: Right-Click the process and choose End Process.
Winding Up
Throughout the article we tried to explore different possible ways you may try to come out of the issue when task manager unable to terminate process.
You are welcome to come up with more problems you might be facing, or you may suggest and give your opinion on them. Just feel free to comment below and share your thoughts and ideas with us.