Malwarebytes is a popular anti-malware software that offers to keep your device secure for free. It is a light weighted antimalware software that offers many other features as well like removing unknown infections at a very fast rate. It is available as a free software, but you can upgrade to a premium version as well that includes a host of other functions like anti-ransomware, malicious URL protection, real time protection etc.
In this article I will discuss how to get rid of Malwarebytes popups.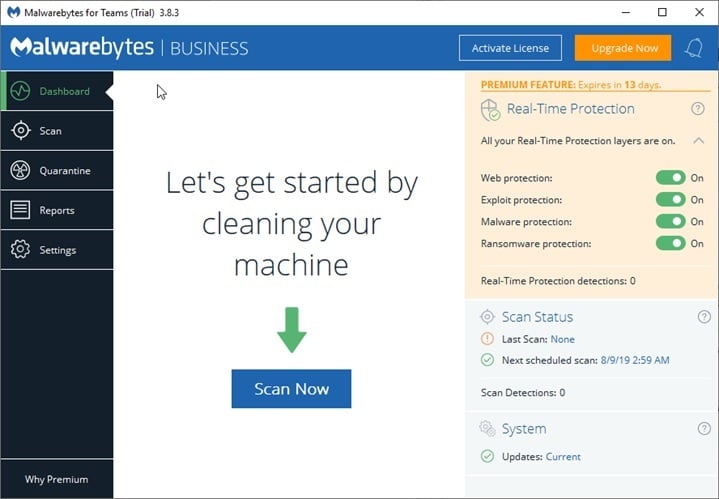 Like all freemium software, Malwarebytes also fills up your PC with popups. These popups include:
Premium trial expired
Buy an upgrade
Protection disabled
Malwarebytes anti-exploit
These popups can be very annoying when working on your device, as they keep on interrupting with these premium popups. Moreover, these popups don't usually go away easily.
How To Stop Malwarebytes Popups?
You can stop Malwarebytes popups if you follow these simple fixes that we have provided for Windows and Mac.
In a Windows PC
If you are on Windows PC, these are the fixes you can deploy to solve the notification popups easily.
# FIX 1 (Malwarebytes Turn Off Notifications)
You can turn off notifications for the Malwarebytes application to turn off the annoying persistent popups. Here are the steps to do so.
Open Malwarebytes on your system.
Go to Settings.
Under the Application tab, make the following changes

Turn off the toggle next to "Notify me when full version updates are available"
This will turn off the update popups.
Turn off the toggle next to "Show Malwarebytes notifications in Windows System Tray"
This will turn off the system tray notifications.
Turn off the toggle next to "Show Notifications when Real Time Protection settings are turned off"
This will stop the notifications when your protection settings are turned off.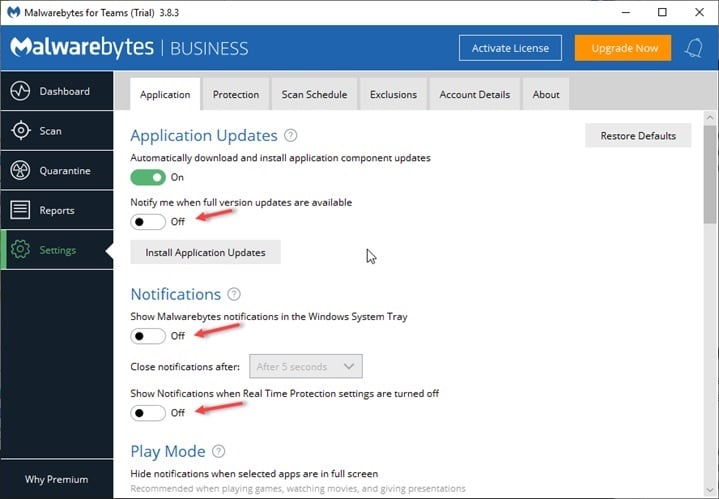 This will turn off all the notification popups you received on your system.
# FIX 2 (Turn Off Start At Boot)
Malwarebytes by default is set to start when you boot your Windows. This leads to the application sending updates right from the get go.
You can turn off Malwarebytes startup at boot using these simple steps:
Open the Task Manager. You can access it from the WinX menu (Press Win + X or right click on the start button)
Under the Startup tab, locate the Malwarebytes
Right click on it and select Disable.
This will disable the Malwarebytes anti malware application from running at boot.
# FIX 3 (Opt Out Of Premium Trial)
Malwarebytes provides a free trial of the premium version for a period of 30 days after which the application reverts to a free version if not renewed for the premium version. You can opt out the premium trial automatically at the end of the trial period.
However, when you let the antimalware software run its full course of the trial period, the upgrade notification popups are triggered. This is the main cause that you see the upgrade notifications.
You can choose to opt out of the premium version and start the free version earlier than usual. In this way, you won't be triggering the upgrade popups.
To opt out of the premium trial, follow these steps:
Open the Malwarebytes application.
Click Settings in the left pane.
Under the Account Details tab, click on Deactivate Premium Trial at the bottom of the page.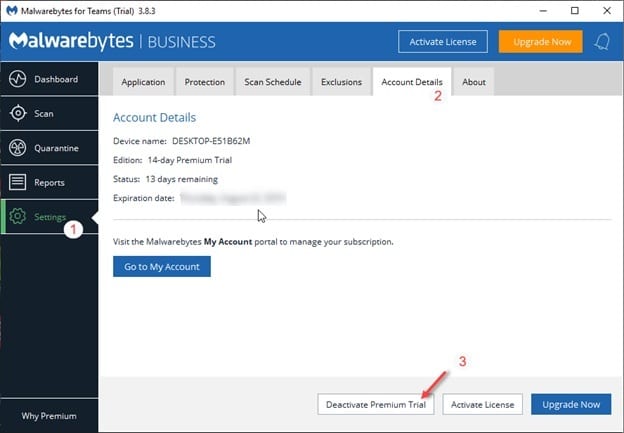 4. Click Yes on the following prompt.
This will opt you out of the premium trial and change your application to Malwarebytes free. Hence you won't get the upgrade popups unnecessarily.
On A Mac Device
You can also turn off the antimalware notifications in your mac PC as well. here are the steps you need to follow in order to adjust the Malwarebytes popup notifications:
Open System Preferences. You can access it by clicking the Apple icon in your menu bar and selecting "System Preferences"
Click the Notifications

3. From the list of applications available, click on Malwarebytes Agent
4. Under the Malwarebytes Agent alert style, select None.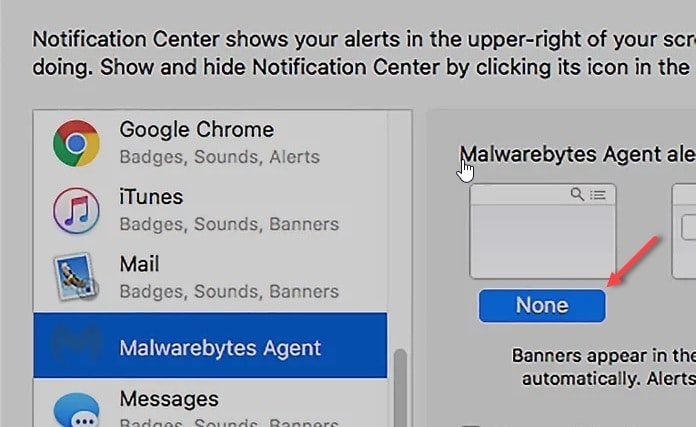 This will stop all banner and alert notifications for Malwarebytes on your Mac device.
5. Uncheck all other notification options as well.
You will see a list of other notification options like notification in lock screen, notification center, badge app icon etc. Uncheck these as well to stop the other notifications that pop up on your device.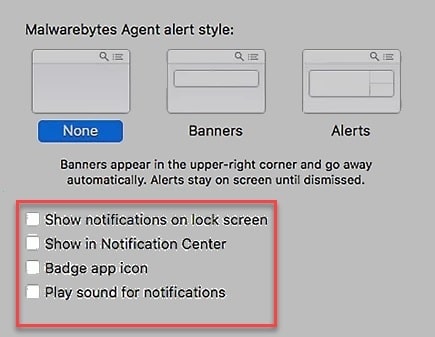 6. Close the notification menu.
After you close the notification, you should no longer see any more notification from Malwarebytes on your device.
Things To Remember
Using the above steps, you know how to stop Malwarebytes popups in Windows and Mac devices. These steps will stop all the non-critical notifications from your system. However, you must keep in mind that the critical notifications may still be shown depending on the nature of the threat, you may still see these notifications:
Real-time protection blocked a threat notification
Malwarebytes Update Popup
Scan detected a threat notification
Reboot required to remove threats notification
These notifications are in a way necessary as well, so I don't mind the app showing me a notification when it handles a threat. Other notifications can be very annoying and now you know the easy steps you can follow to disable them. Do comment below any queries you may be having and to discuss further the same.