Steam is one of the most popular gaming client and free streaming service available for Windows and macOS. Steam hosts a multitude of games across many different genres, making it a one-stop destination for many casual and professional gamers who are looking to purchase games.
However, there have been some recent reports among gamers who say that they see Steam running slow on their Windows device. Here I shall discuss how you can easily find what may be causing the app to run slow, and how you can fix it accordingly.
Why Is Steam So Slow On My Computer?
There can be many reasons why you may see Steam running slow on your computer. Some of these include outdated browser and application cache, buggy internet connection, outdated device drivers, and unnecessary background applications taking up system resources. If you see the Steam client running slow, it is highly likely that one of these issues may be afflicting your computer.
How To Fix Steam Running Slow Error?
There is a simple course of action that you can follow in order to solve this error easily on your computer. Make sure to follow these solutions one by one in the order provided below.
Solution 1: Monitor Background Resources
While this may seem obvious, it is one of the easiest places to begin solving this error. If some application or game takes up a lot of system resources on your computer, there is a chance that enough resources may not be present for Steam to run optimally. You can easily check this using the built-in task manager.
Simply press Ctrl + Shift + Esc keys together to launch the task manager.
Use the Processes tab to identify any misbehaving applications that may cause higher system resource usage. If you notice any app or service malfunctioning, click on the application, and use the End task button to kill the process. This should free up precious system resources and Steam should run normally.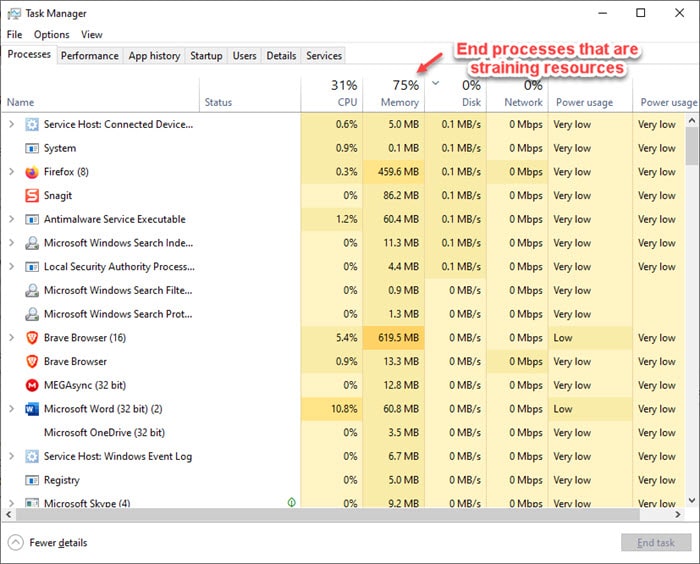 Use the Performance tab to see if any system resource is being used extensively. When you sense a bottleneck in hardware capacity, you might have to upgrade to a higher-performing component, like a better processor or a higher capacity RAM module.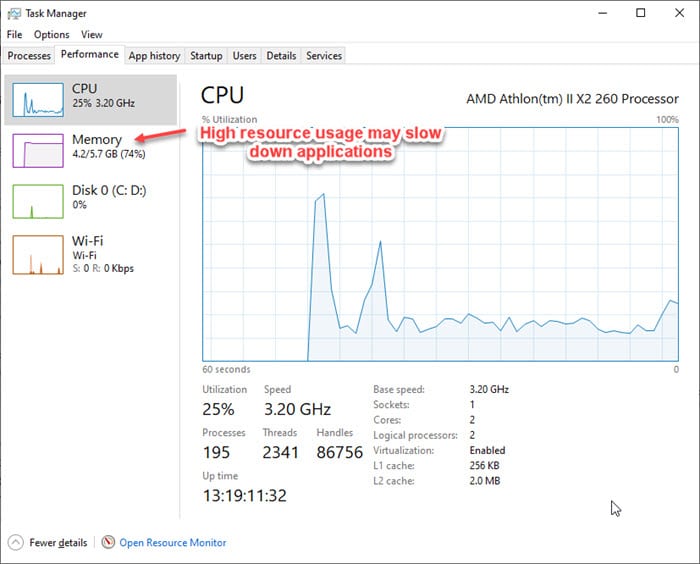 Solution 2: Clear Steam Download Cache
If the Steam client is running slow on your computer, there is a chance that some outdated or missing app cache may be causing a conflict with the app data. This can also be resolved quite easily, as Steam provides an inherent solution to resolve cache data.
Simply clear Steam cache and check if the error is resolved. Steam should run normally now.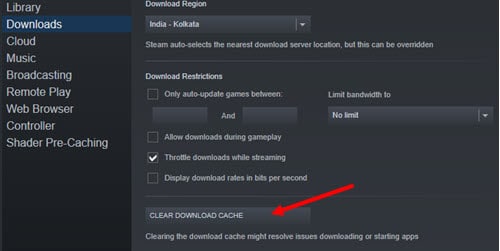 Solution 3: Update Device Drivers
Without proper device drivers, the installed hardware components will not be able to communicate properly with your operating system. Make sure to keep your device drivers always updated to avoid any conflict with malfunctioning hardware.
Solution 4: Modify LAN And Proxy Settings
Many users prefer using a proxy tunnel to route their internet connection, as a method of added security. However, having a proxy connection means extra strain on your applications using the internet connection. To avoid this, consider turning off the VPN while running Steam if you are using one.
If you are not using a VPN, there is another setting inside Internet Properties that may need adjusting. Follow these steps:
Open Windows Search by pressing the Win + S keys together.
Type Internet Options, and click on the Control Panel entry that appears.
This should open the Internet Properties window.
Navigate to the Connections tab, and click on the LAN settings
This will open the Local Area Network (LAN) Settings window.
Here, uncheck the boxes next to the following options:
Automatically detect settings
Use a proxy server for your LAN
Finally, click on OK to save the settings.
Now check if the error persists.
Solution 5: Repair Steam.Exe
If the solutions provided above fail to help you, there might be something wrong with the Steam installation files that are causing the Steam client to malfunction. However, you can use the command prompt to repair the Steam installation easily. Check if the error persists after repairing Steam. You will not see the Steam client slow down again.
Wrapping Up
So, there you have it. Now you know how to fix if you see Steam running slow on your computer. Comment below if you found this useful, and to discuss further the same.